Marlins could shut down Jose if eliminated
Yelich remaining in center; Conley might pitch out of 'pen upon return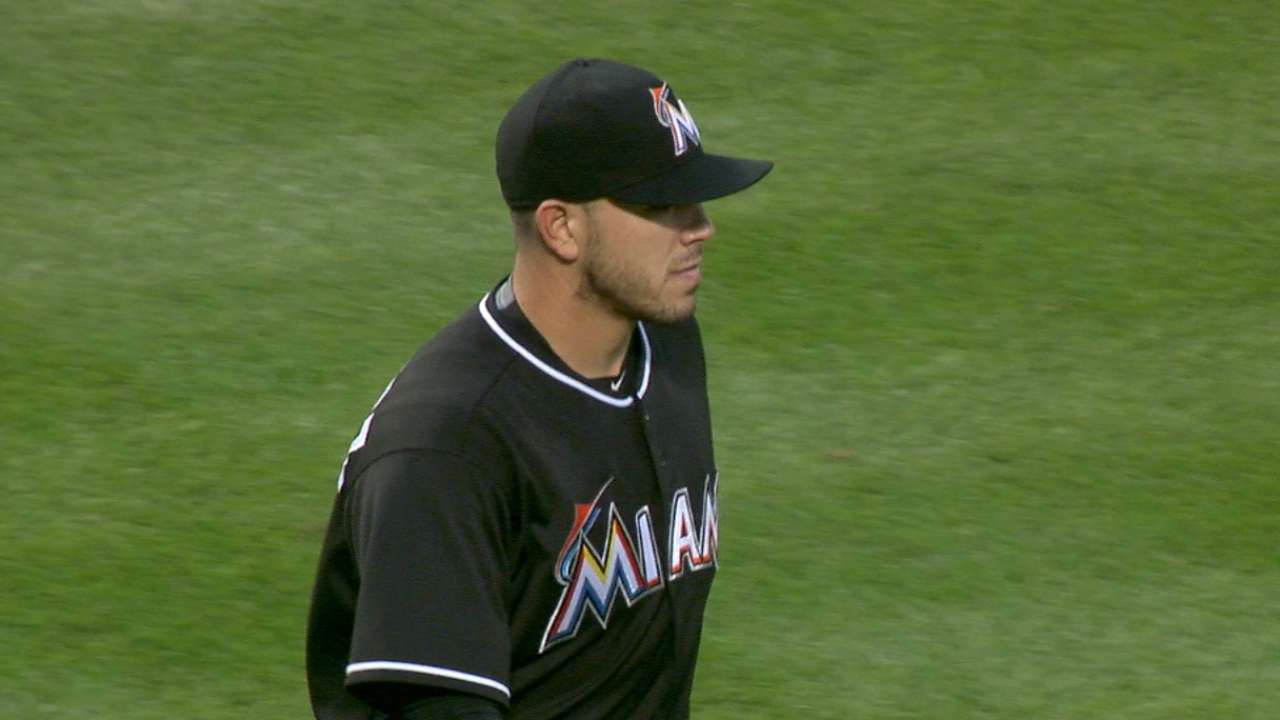 MIAMI -- Since Spring Training, the Marlins have had a plan in place to keep Jose Fernandez available for the entire season and into the postseason, if necessary. But now that the club is slipping further out of Wild Card contention, the team also is prepared to shut down its ace right-hander.
Fernandez, who has thrown 160 1/3 innings in 26 starts, is matched up against Clayton Kershaw on Friday night in the series opener with the Dodgers at Marlins Park.
Asked if Fernandez could be shut down if the club is eliminated, manager Don Mattingly said: "Absolutely. We'll look at that as it goes. Obviously, we've been paying attention to his innings all along."
Fernandez, 13-8 with a 3.03 ERA, has been on a program that would get him to around 180 innings in the regular season. In August, he was skipped a start, which was part of the program to make him available for October.
Mattingly also noted that Fernandez doesn't have much experience holding up for an entire season, and there could be a benefit in giving him a taste of pitching into October.
A couple of rookie relievers also could be shut down due to a heavy workload -- Kyle Barraclough and Nick Wittgren.
Worth noting
• Christian Yelich is remaining in center field, even with Marcell Ozuna back in the lineup after being out since Aug. 31 with a sore left hand. On Wednesday, Ozuna started in right field, with Ichiro Suzuki in left.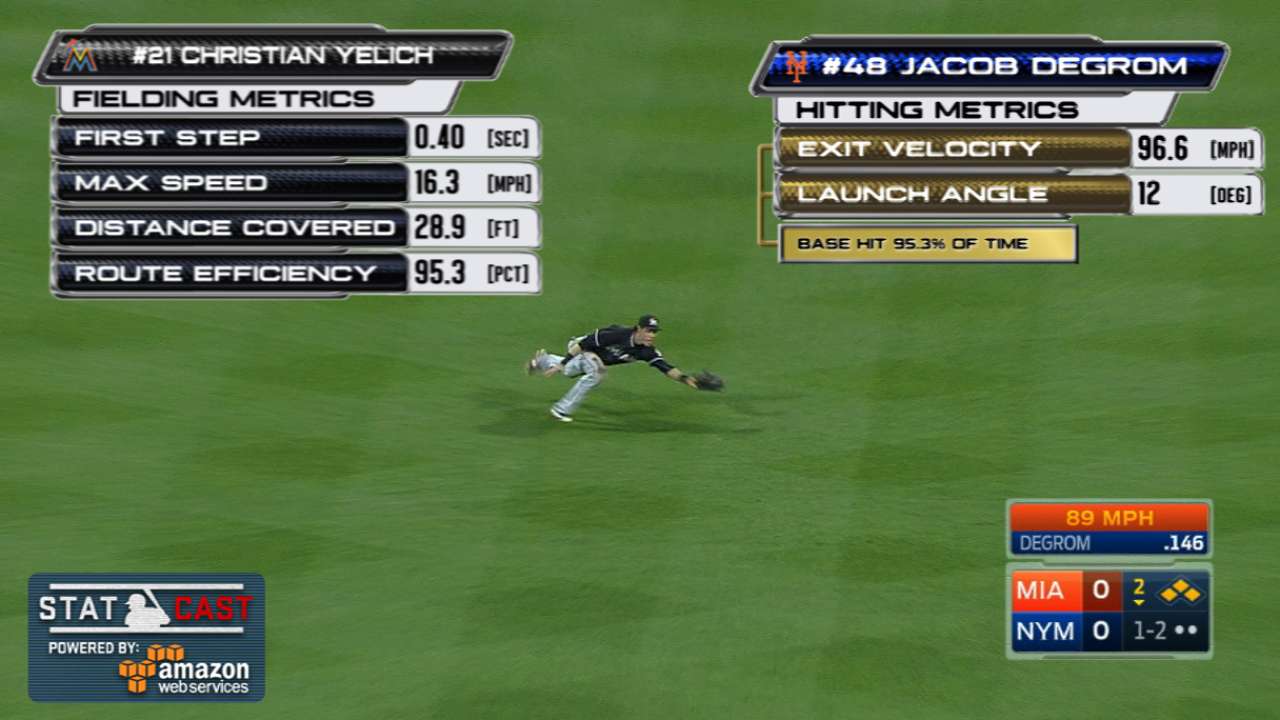 "We like the way Yeli has looked in center, and quite honestly, we want to keep looking at it," Mattingly said. "I think as much as anything, we've seen closing speed. ... This is an awfully big outfield. We want to see if there is a difference."
From the sound of things, Yelich, a National League Gold Glove Award-winning left fielder in 2014, could remain in center next year.
"We're looking right now, but we're also looking forward to help us make the best decisions with this club," Mattingly said.
• Lefty Adam Conley, on the disabled list since Aug. 14 with third left finger tendinitis, may wind up pitching in relief if he pitches again this season. Time is running short on building Conley up as a starter, so he may end up in the bullpen.
"That's a possibility that we'll use him out of the bullpen," Mattingly said. "He's starting to show us glimpses of what we think that he can be for us. Where he can get to, I'm not sure. Is it going to be built up to throw 100 pitches? I'm not quite sure that'll happen before the end of the season."
Joe Frisaro has covered the Marlins for MLB.com since 2002. He writes a blog, called The Fish Pond. Follow him on Twitter @JoeFrisaro and listen to his podcast. This story was not subject to the approval of Major League Baseball or its clubs.