Angels' offense struggles to back Meyer, bullpen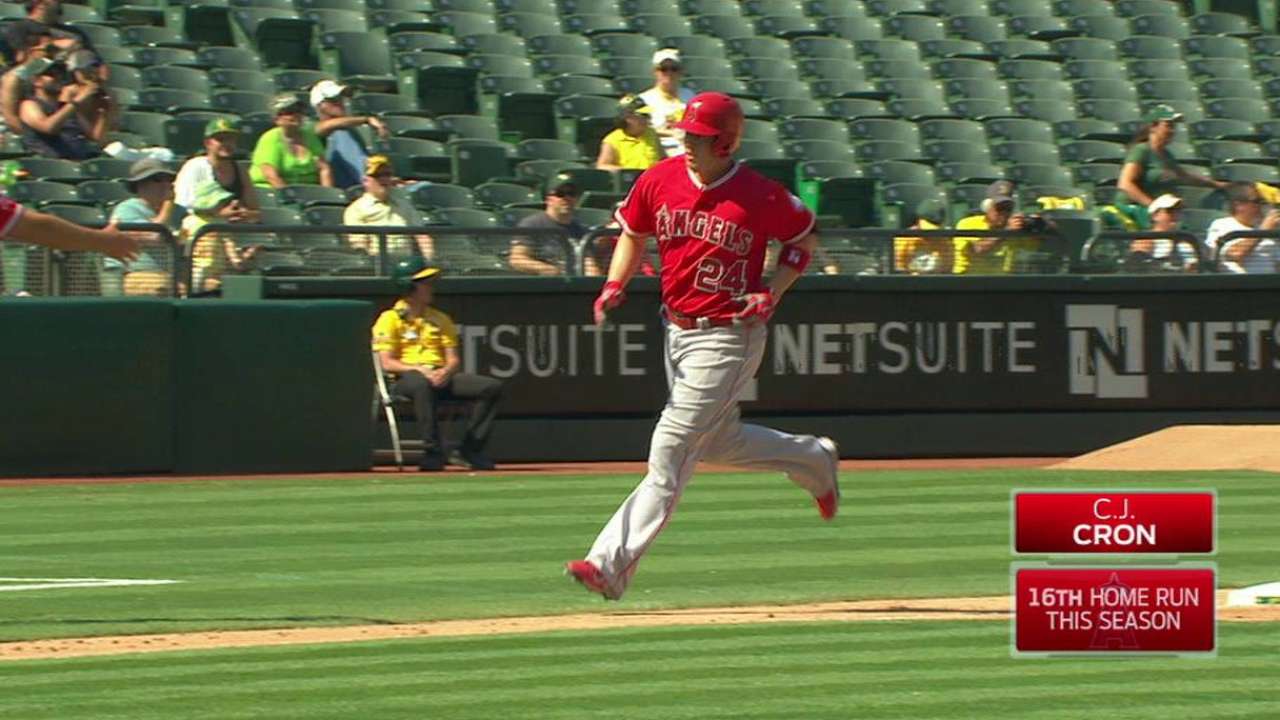 OAKLAND -- No Albert Pujols. No Mike Trout. No offense for the Angels, who got a decent outing from right-hander Alex Meyer.
The Angels didn't have much of an answer for Athletics starter Jharel Cotton, making his Major League debut.
Cotton retired 14 of the first 15 batters he faced en route to earning the victory in the A's 4-1 victory. But he was facing a watered-down version of the powerful Angels lineup.
The Angels managed two hits off Cotton, one a booming home run from C.J. Cron to lead off the seventh.
That left Meyer with very little margin for error. Ineffective at times, Meyer weaved his way through four walks and needed 68 pitches to get through 3 1/3 innings.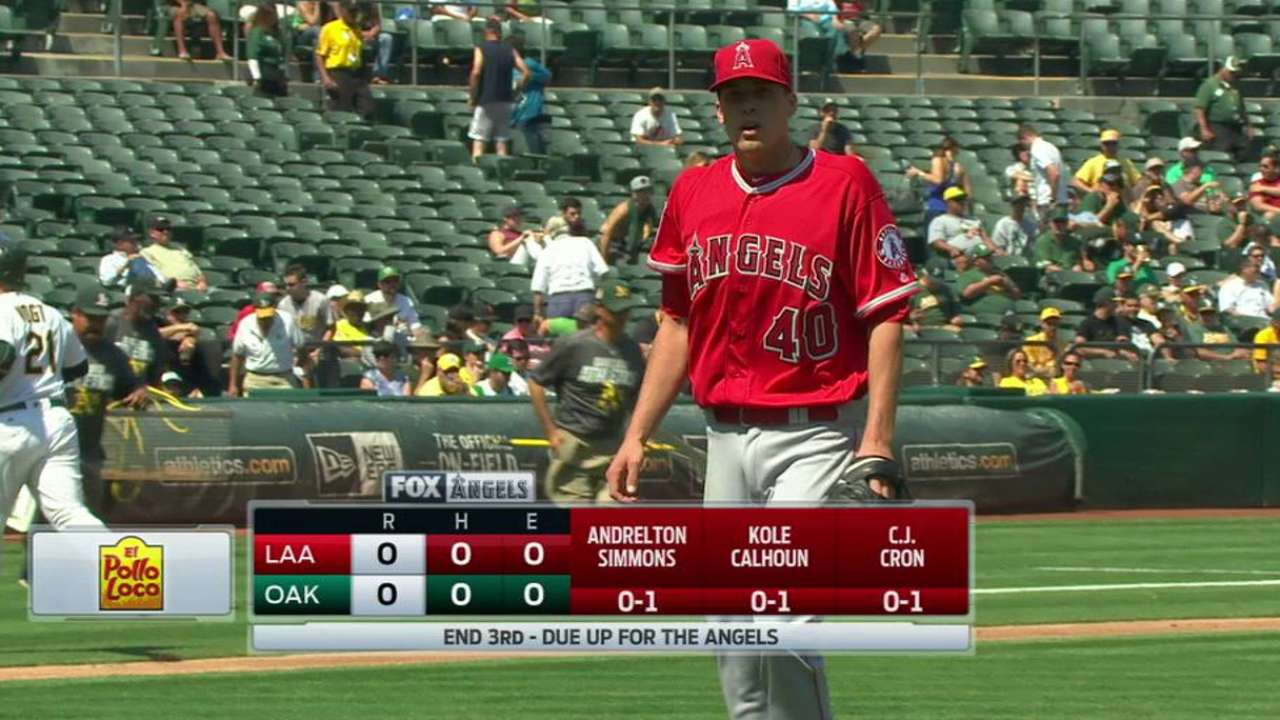 "It was fun just getting out there," said Meyer, who made his first Major League appearance since May 3, when he was with the Twins. "My command went in and out. There were times when I rushed and my front side opened early. That's been an issue."
Meyer said Angels pitching coaches helped him tweak a few mechanical issues that he's been working on throughout his career.
"Sometimes I get too excited and try to make a pitch before I'm ready, or try to throw it harder than I should," he said. "I obviously would like to win, but I can continue to build on this. I want to be able to pitch more of the game."
That's in line with what Angels manager Mike Scioscia is also thinking. Meyer was on a pitch count and Scioscia would like to build him up to where he could get through six innings.
"You saw a big arm, I think you saw a guy that wasn't missing by a lot, so he had an idea of where the ball was going," Scioscia said. "He lost his release point a couple of stretches. After getting two quick outs in the second, he got extended with a couple of walks, but for the most part it was good to see that stuff. His stuff is real."
Rick Eymer is a contributor to MLB.com based in the Bay Area, who covered the Angels on Wednesday. This story was not subject to the approval of Major League Baseball or its clubs.