Pirates celebrate annual Clemente Day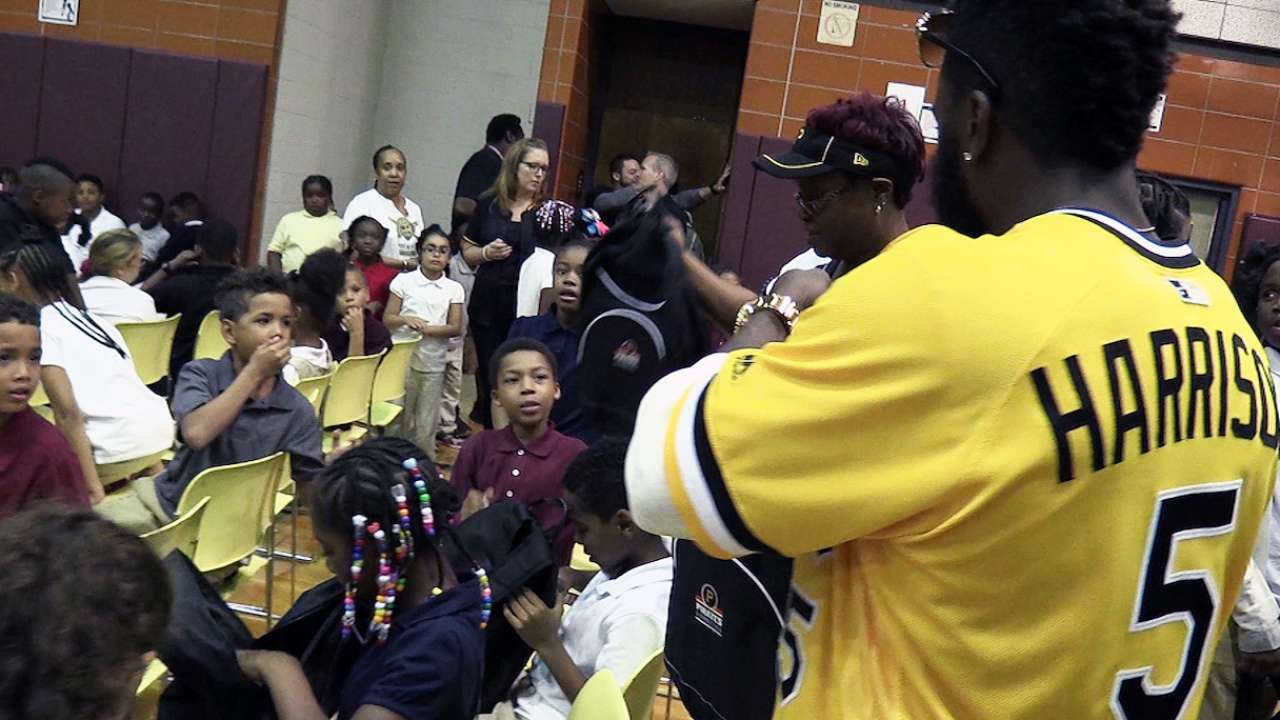 PITTSBURGH -- As soon as the Pirates walked in, the gymnasium turned into a party. There was music pumping through the speakers, dancing, even a magic show on one side of the room. Most important, as Jared Hughes pointed out, there were smiles glued to everyone's faces.
A large contingent of players, coaches, executives and their wives visited Pittsburgh King PreK-8 School on Wednesday along with Roberto Clemente's family, the seventh school trip the Bucs have made to deliver supplies as part of their annual Clemente Day celebration.
"It's always great to be back in Pittsburgh for Clemente Day. The way the Pirates are always sure to give back to the community and get their team involved is absolutely great," said Luis Roberto Clemente, son of the Pirates' Hall of Famer and humanitarian icon. "The way we were able to interact with the kids before the ceremony started, it was awesome. I'm still sweating from dancing. I had the greatest time. It was a lot of fun out there."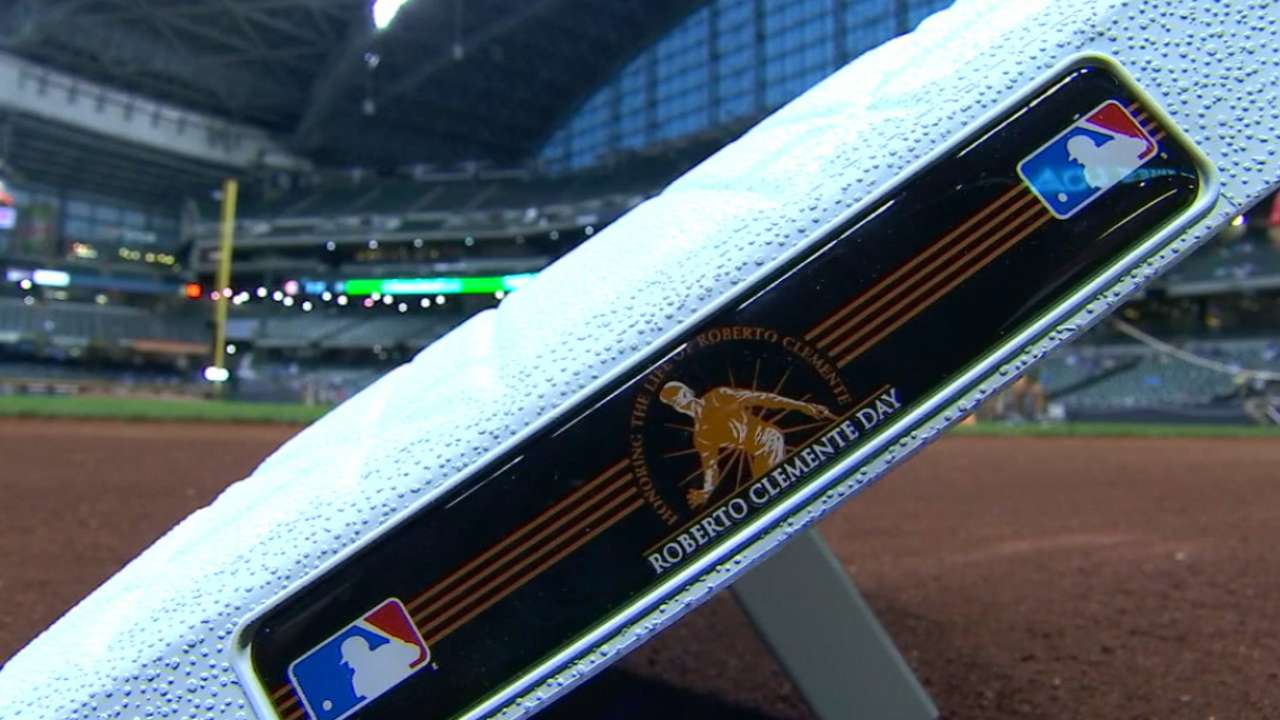 Before taking part in a brief program to educate the students about Clemente's life and legacy, the Pirates brought some life into their school routine.
Manager Clint Hurdle went from classroom to classroom, reading to students. A handful of players colored with kids and took part in magic tricks. And in the middle of it all were Hughes, Josh Harrison, Josh Bell and Steven Brault, breaking it down on the dance floor, surrounded by dozens of smiling students.
"The way it began, we were just having fun. It was fun," said Hughes, the Pirates' Roberto Clemente Award nominee for 2016. "We started with smiles on their faces, then the assembly, then it ended with smiles as well."
After Hughes and the Clemente family addressed the students, the Pirates distributed backpacks and boxes loaded with food and school supplies. As part of the weekend Backpack Program, operated by the Pittsburgh Community Food Bank and sponsored by Pirates Charities, the Bucs prepared the bags on Tuesday at PNC Park.
"It's incredible how happy they were to receive those backpacks. I got a lot of 'thank yous' and a couple hugs. It's just a special day," Hughes said. "It's crazy. I didn't know how happy they'd be. It's hard to put into words, but it's really nice to see that you're making a difference."
Making the day even more special was the attendance of Clemente's family. Roberto Jr. first addressed the students, asking them to look at their index finger, saying, "Make sure that whatever you touch, you touch it in a positive way."
Luis told a story about his days as a student in Puerto Rico, where his teachers didn't understand a certain piece of vocabulary -- "yinz" -- he'd picked up in Pittsburgh.
"It's always great to come to schools and see the kids' faces, how they smile. That's what it's all about," Luis said. "Dad was always involved with the community and kids to make sure they will have opportunities. That's what we continue to do for our father's legacy.
"He wanted us to really, truly understand the significance of living and caring for others. That's what we've done. I give Mom all the credit for that as well. We don't need an excuse to come here."
Adam Berry has covered the Pirates for MLB.com since 2015. Follow him on Twitter at @adamdberry. This story was not subject to the approval of Major League Baseball or its clubs.