Cash on Kiermaier: 'He sets the tone'
Center fielder hits 425-foot homer, records 3 RBIs, makes leaping catch vs. O's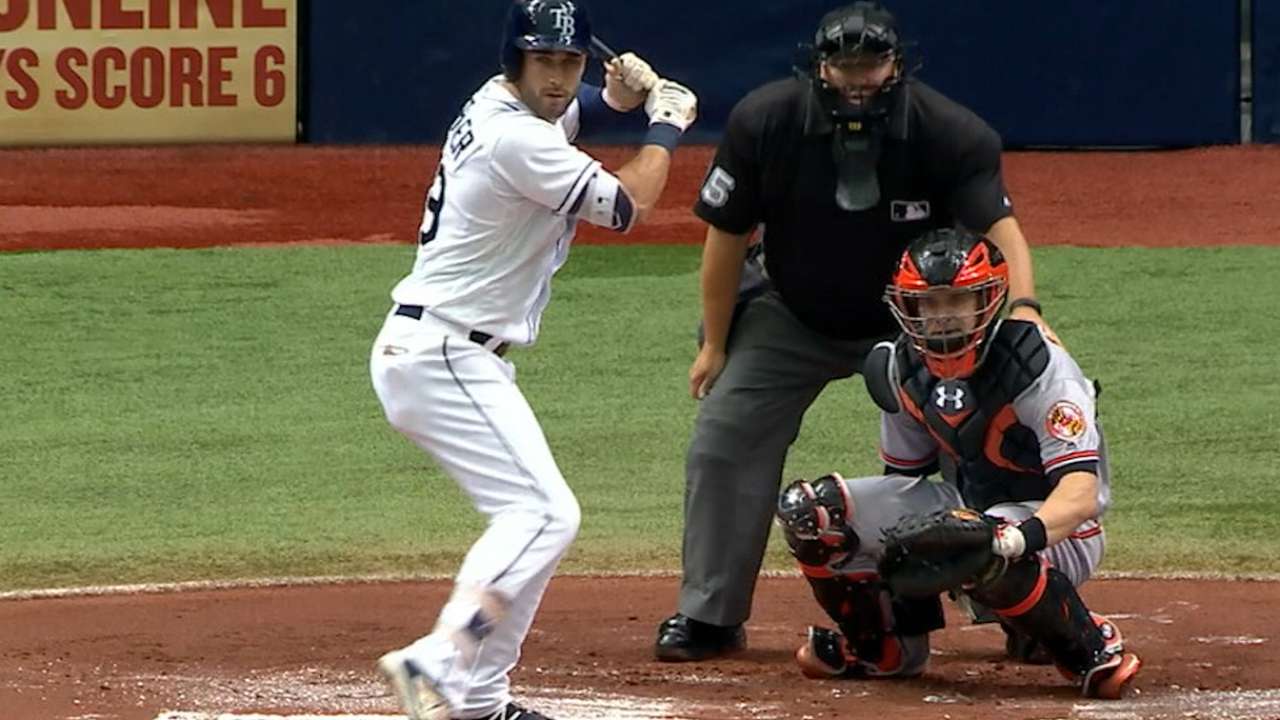 ST. PETERSBURG -- On the first pitch that Kevin Kiermaier saw on Wednesday, he hit a 425-foot blast, which by his count was the farthest he'd hit a ball in his entire life.
But even with the distance -- it cleared the bleachers in right field and nearly hit the scoreboard -- Kiermaier, and his manager Kevin Cash, would tell you it wasn't his biggest hit of the day. That would be his game-tying single in the fourth, one of three hits in a 7-6 win over Baltimore at Tropicana Field.
"[Orioles starter Dylan] Bundy does a great job pitching [against] me," Kiermaier said. "He's not afraid to throw his split today in any count. At the same time he throws 96, 97, 98 [mph] as well. So you always have to be geared up for that. I saw a pitch up in his hand, and it was actually a ball. It looked good enough for me to swing."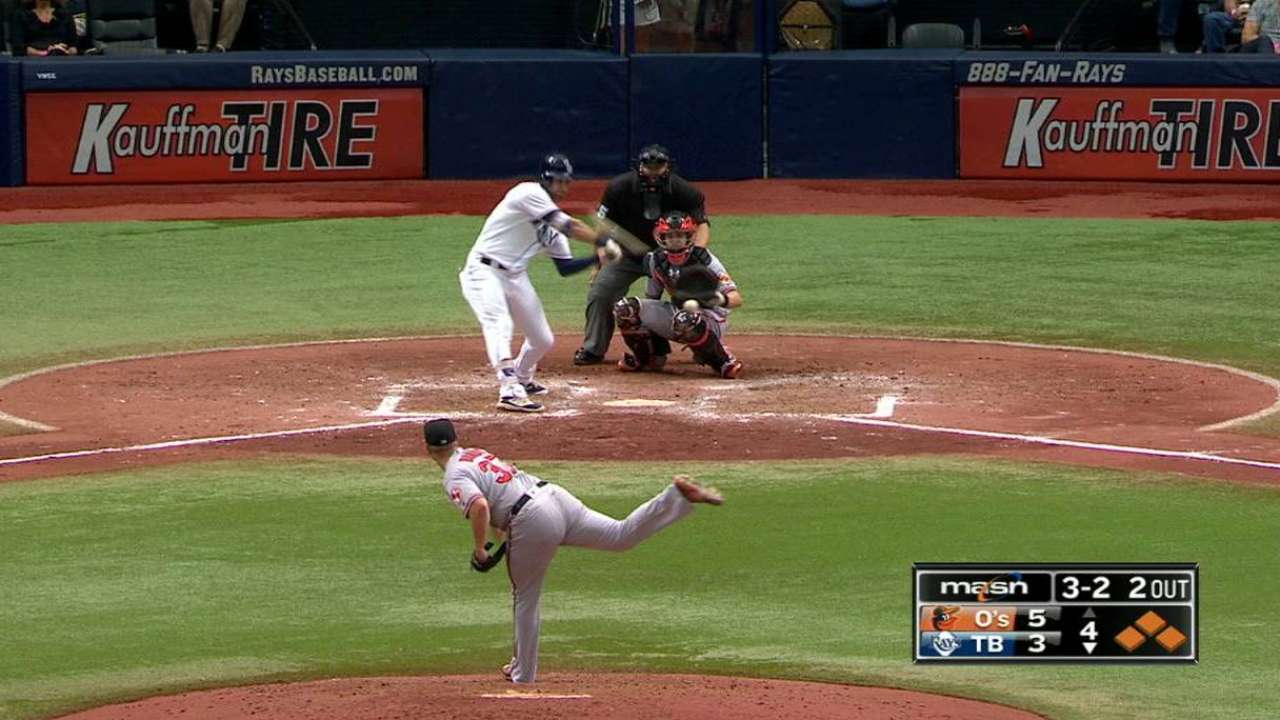 The hit found its way over Manny Machado's glove at third base and erased a two-run deficit. On top of his three hits and one walk, Kiermaier also made a leaping catch to save two in the outfield. He's reached base in seven of eight plate appearances and is riding an 11-game hitting streak -- tied for the most by a Rays player this season -- and proving that he's a catalyst in multiple ways for Tampa Bay.
"He sets the tone quite a bit," Cash said. "What KK does in the field, that really energizes the dugout."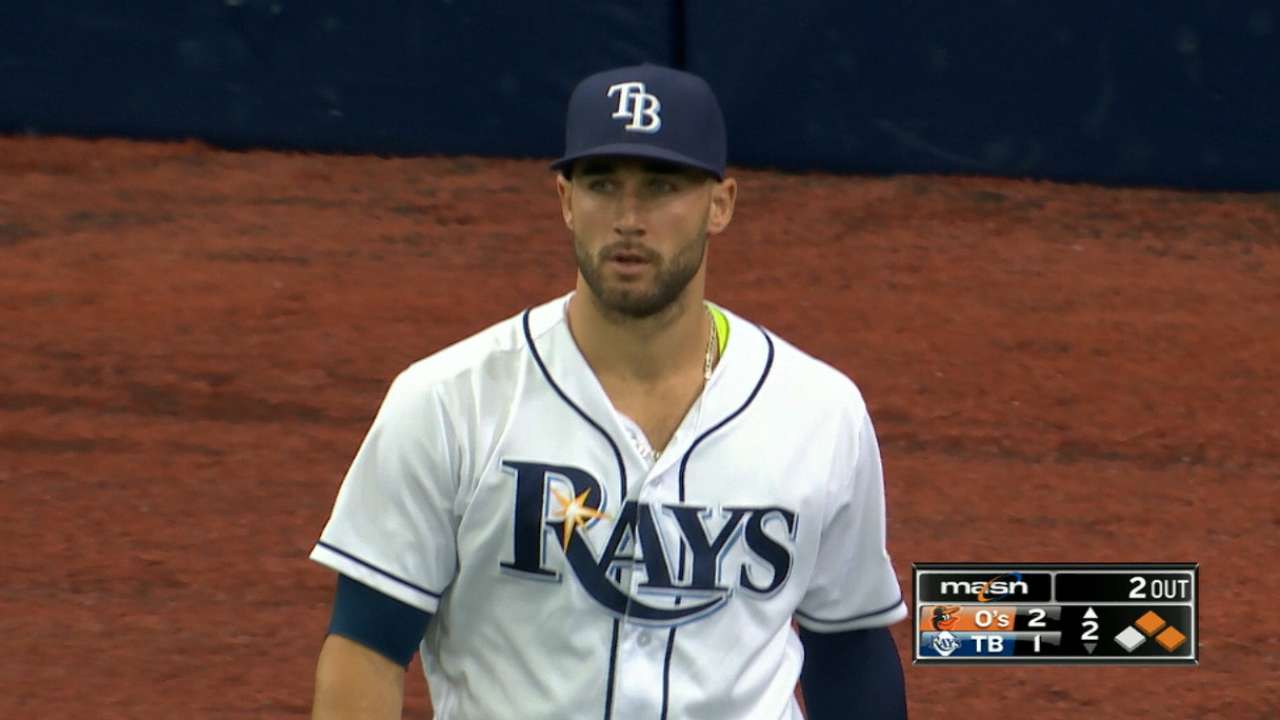 Right before Kiermaier went on the disabled list with a broken hand on May 21, he had been going through one of his best stretches. He was riding an eight-game hitting streak and had seven RBIs in his previous four games. Since coming back, he's been inconsistent at best, showing only flashes of his offensive abilities.
But now Kiermaier is doing the best he has all season. And even though his most important hit came in a grind-it-out fourth-inning at-bat, his biggest hit of the day came on the very first pitch he saw. He was so sure it was gone, he even did a small bat flip before rounding the bases.
"That was nice," Kiermaier said with a smile. "I don't do that that often. I'll remember that for a while."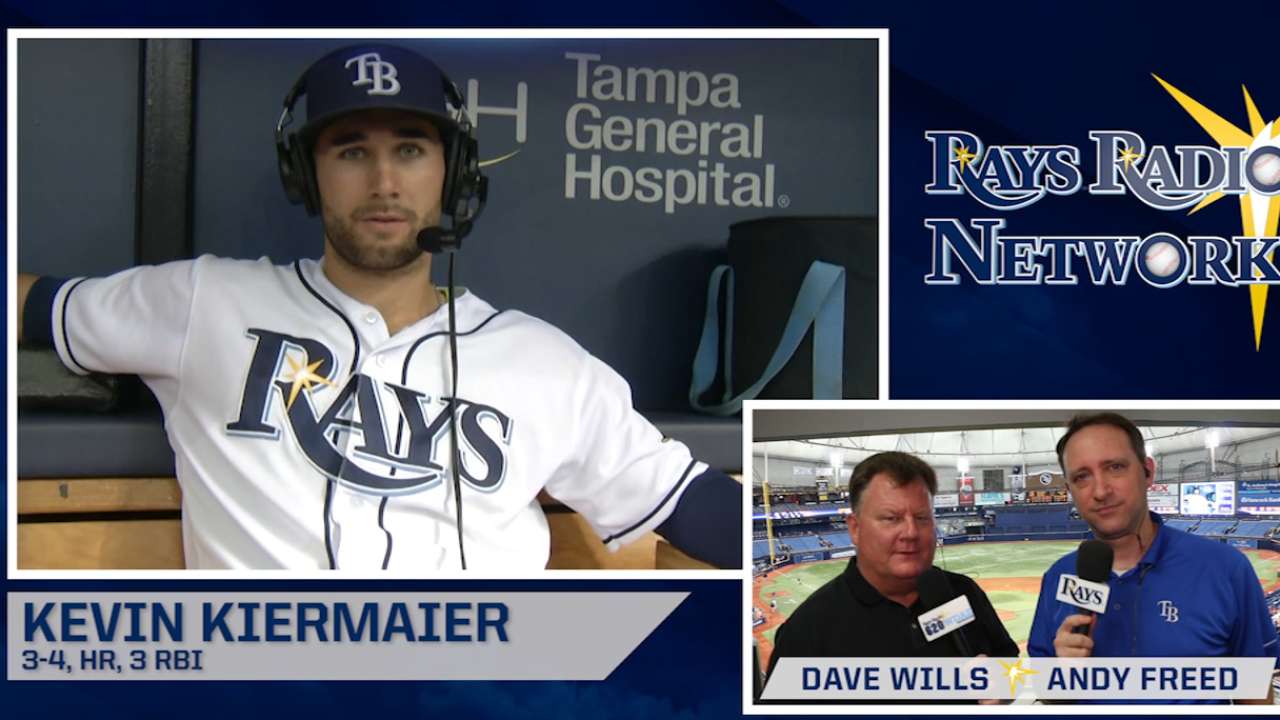 Sam Blum is a reporter for MLB.com based in St. Petersburg. This story was not subject to the approval of Major League Baseball or its clubs.