Kinsler returns from finger injury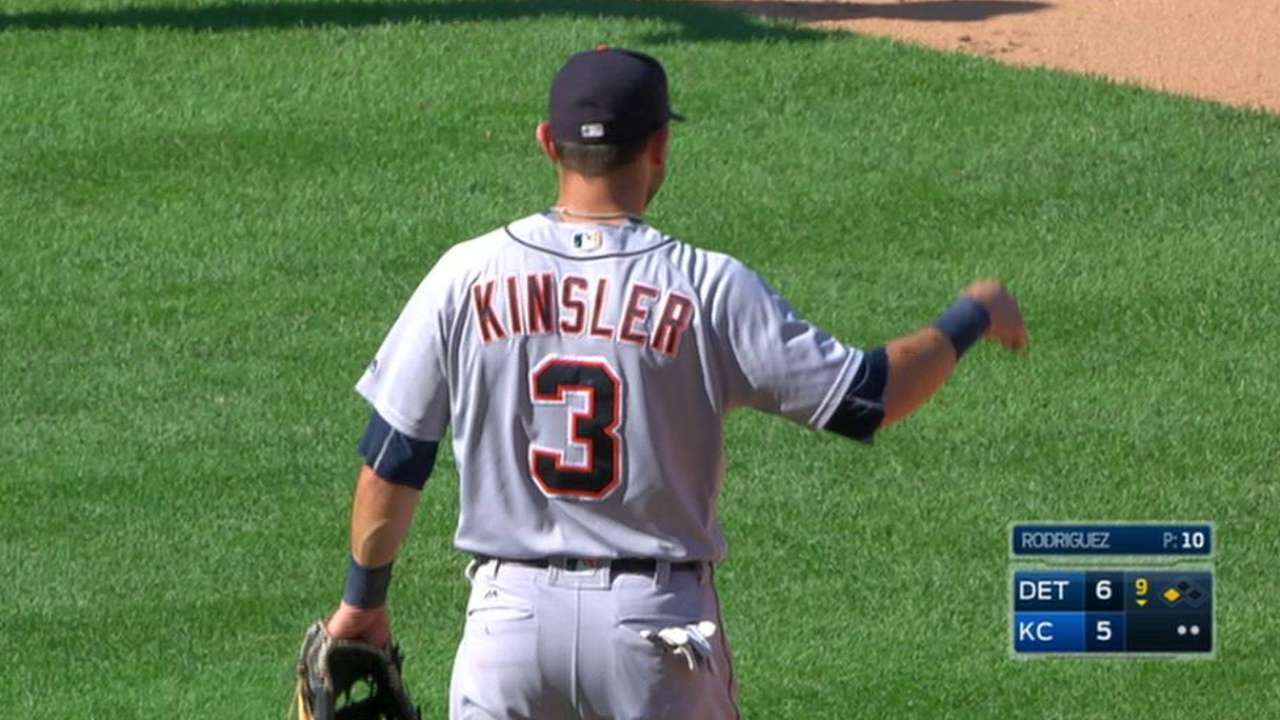 CHICAGO -- The Tigers received a welcome surprise Wednesday prior to playing the White Sox in the rubber game of a series at U.S. Cellular Field.
When Detroit's lineup was posted in the visiting clubhouse, Ian Kinsler's name was back at the top, starting at second base. Kinsler, who didn't start the first two games of the series because of a finger injury, wasn't expected to return until Friday in the opener of a big series against the Orioles at Comerica Park.
Detroit began Wednesday trailing Baltimore by one game for the second Wild Card spot in the American League, so getting Kinsler back is key.
He's still dealing with bruising and bleeding under the fingernail on his right ring finger, which happened while knocking down a ground ball in the Tigers' 6-5 win Sunday against the Royals, but the injury has improved enough for him to play the field again.
Kinsler didn't speak with reporters before to the game, but Tigers manager Brad Ausmus said Tuesday that Kinsler's biggest issue was throwing the ball. Kinsler entered Wednesday hitting .279 with 25 home runs and 72 RBIs, and his .340 on-base percentage helps ignite the top half of the Tigers' lineup.
Worth noting
• Nick Castellanos continues to recover from a broken bone in his left hand, which put him on the 15-day disabled list Aug. 7. He remains on track to possibly return to action with roughly two weeks left in the regular season, but said it's possible his wrist won't fully heal until the offseason. Castellanos did more work prior to the game Wednesday, hitting off a tee with a fungo bat, and expects to use a regular bat off a tee starting Friday in Detroit.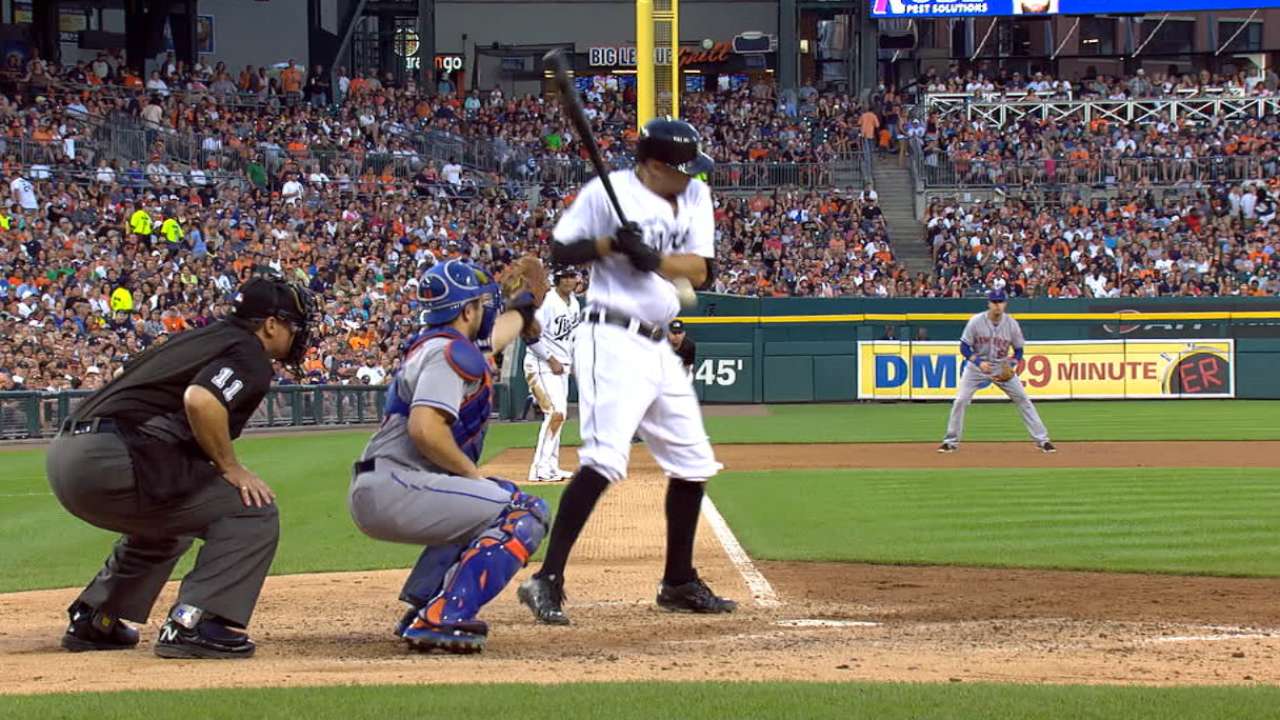 "Apparently, it's right on schedule to what they had predicted [for recovery time]," he said. "I guess that's good news. It's not 100 percent yet, so there's going to be some discomfort, but it's getting through as much discomfort as I can and progressing, so when my bone is healed I'm ready to play."
• The Tigers are trying to limit rookie right-hander Michael Fulmer's total innings while also keeping him in the rotation as they chase a playoff spot. Fulmer, who's had a breakout season, is scheduled to start Friday against the Orioles. He's thrown 136 2/3 innings through 22 starts with the Tigers, and also threw 15 1/3 innings for Triple-A Toledo for a total of 152 innings. That's already well above Fulmer's previous season high of 124 2/3 innings, which he set last season in three Minor League stops between affiliates for the Mets and Tigers.
"If we were out of it, we could get him to where we wanted him," Ausmus said. "We could just shut him down. Because we're not, we're trying to find ways to keep him pitching, help us win games and not exceed, kind of, where we want his innings pitched to be. We're adjusting as we go."
Brian Hedger is a contributor to MLB.com based in Chicago. This story was not subject to the approval of Major League Baseball or its clubs.