MLB.com Columnist
Anthony Castrovince
Healing powers: Injury returns to impact races
Breakdown of players with potential to shake up stretch run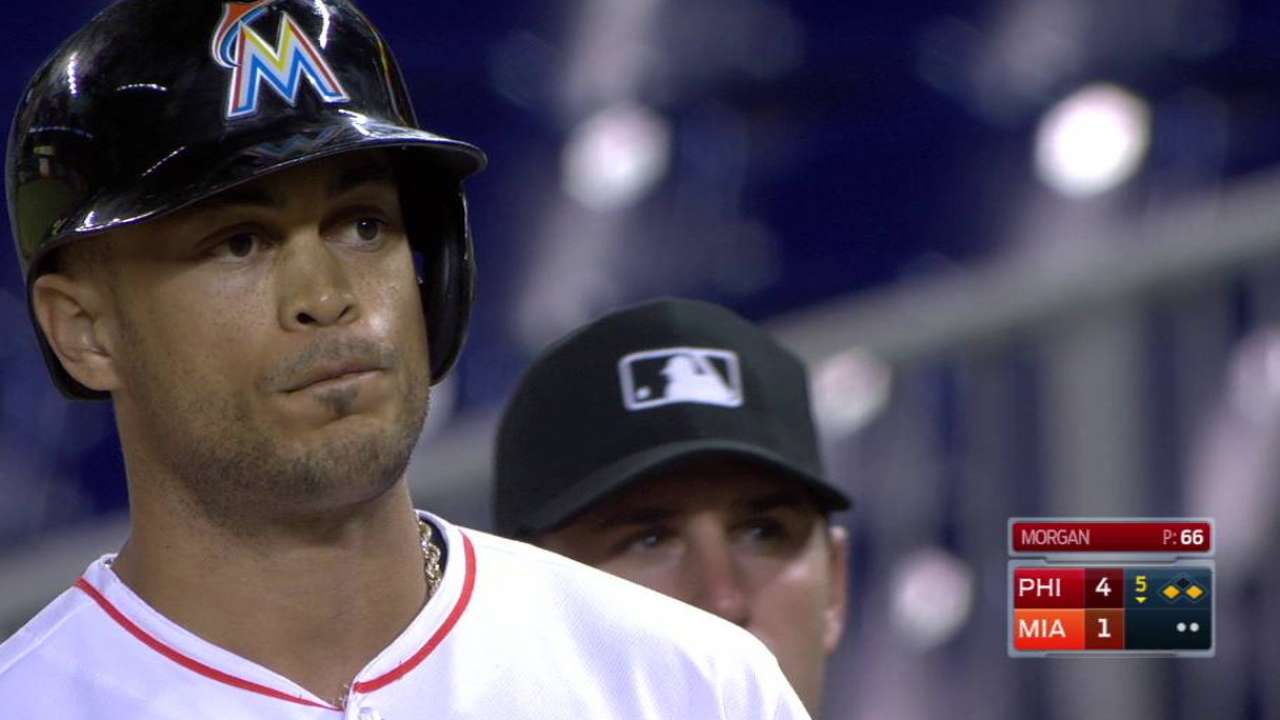 Giancarlo Stanton came off the disabled list Tuesday night in time to rip a pinch-hit ... single. All right, so it wasn't a big blast (apparently that's Ichiro's terrain), but it was still good to see the big fella back, all the same.
Stephen Strasburg returns Wednesday night, giving him plenty of time to get back up to full speed for the Nationals' October alignment.
And perhaps you've heard that the Best Pitcher on the Planet, Clayton Kershaw, will return to the Dodgers' rotation Friday night in Miami, hoping to help hammer home Los Angeles' fourth straight division crown.
Yes, injury returns are all the rage here in the season's waning weeks. Here's a rundown of 10 other healing players who still have the potential to impact the races:
Colby Lewis, Rangers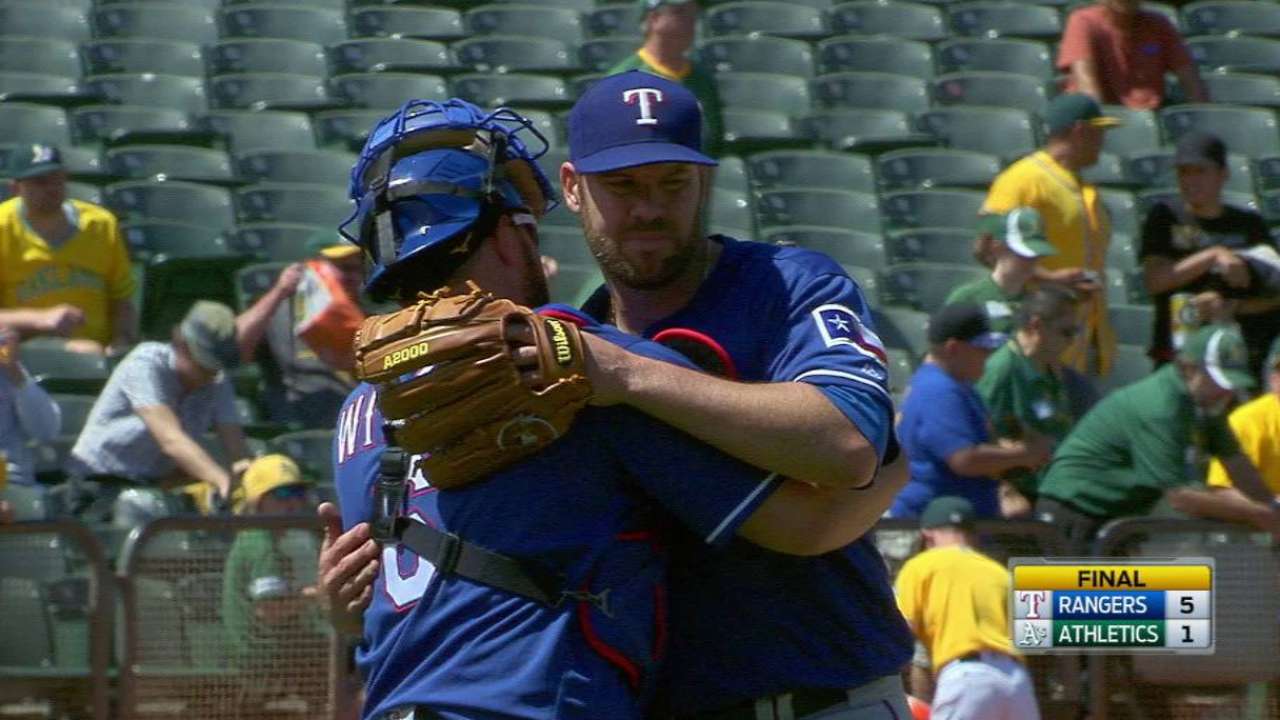 The Rangers have a Texas-sized lead in the American League West standings, but they're still fighting for home-field advantage throughout October, and they'd obviously love to have their rotation at full strength going into the postseason. Lewis was having an extraordinary bounce-back season (3.21 ERA, 142 ERA+ in 15 starts) before straining a lat muscle in his throwing shoulder on June 21. He could be reinserted to the rotation this weekend in Anaheim, which would give him plenty of time to prove his worth as an October option.
Remember: This guy has stepped up big in postseasons past, with a 4-1 record and a 2.38 ERA in nine outings in 2010, '11 and '15.
Jordan Zimmermann, Tigers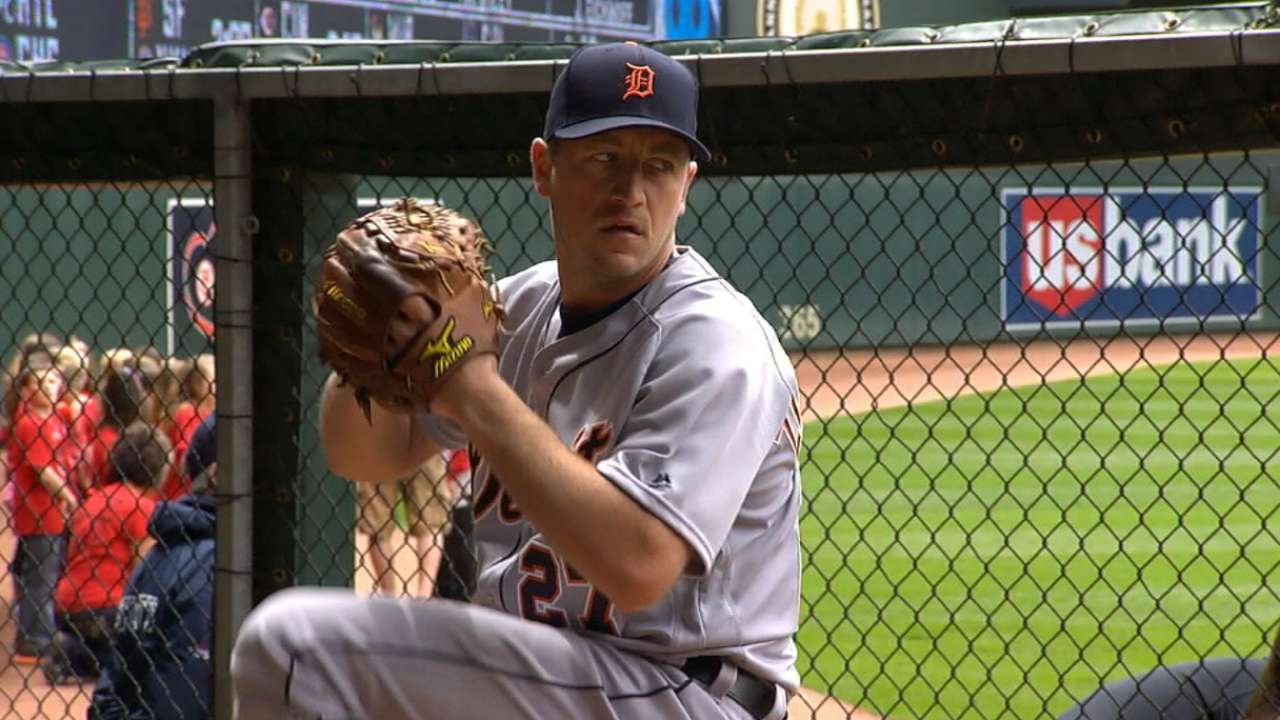 Despite an absurdly good April, it has been a trying first season with the Tigers for Zimmermann, who had a groin issue in May, a neck issue in July and then suffered a lat strain in his Aug. 4 return. At that point, Detroit's rotation looked to be in trouble, but in recent weeks, Daniel Norris and Matt Boyd have added to the youth movement initiated by Michael Fulmer, and now Zimmermann's return profiles as icing on the cake.
Zimmermann had his final Minor League tuneup Monday and should be back in the mix this weekend in a pivotal Wild Card clash with the Orioles.
Chris Tillman, Orioles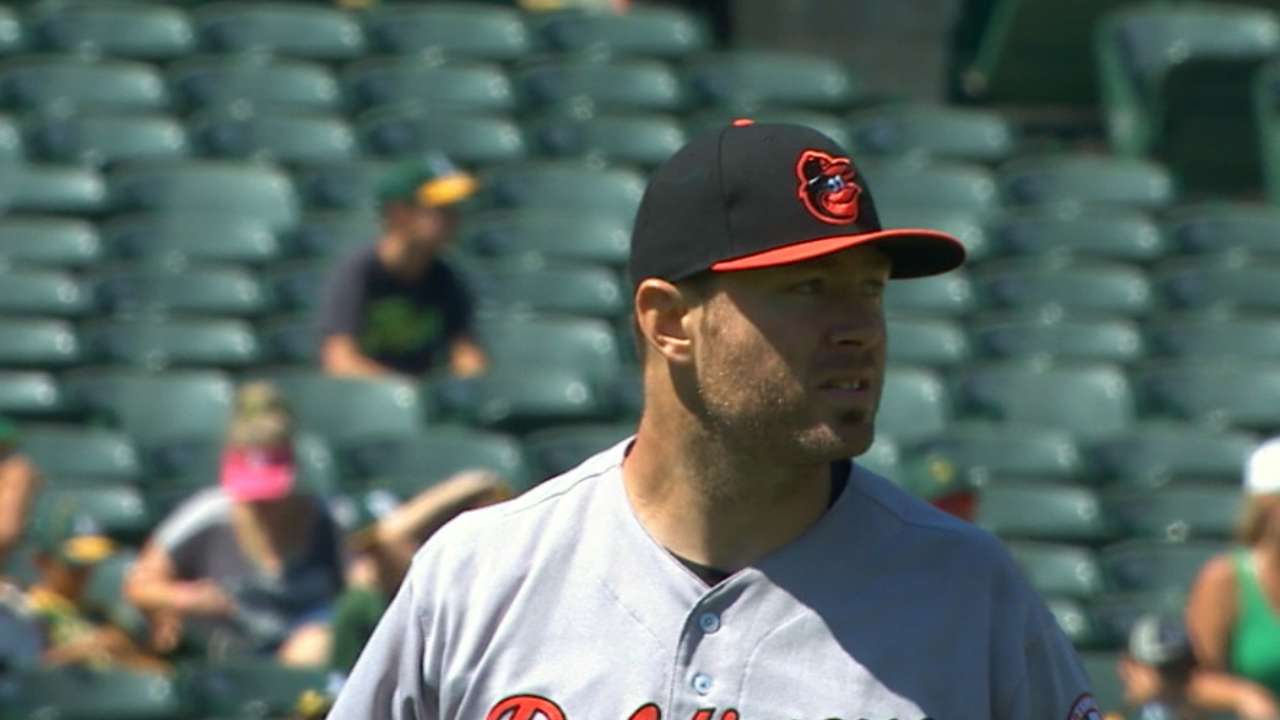 Speaking of the Orioles, they're getting their ace back in time for the final playoff push. It seemed reasonable to worry about Baltimore when Tillman went down in mid-August with shoulder inflammation, but the O's have remained in the hunt in both the AL East and the Wild Card, with youngsters Kevin Gausman and Dylan Bundy stepping up and even Ubaldo Jimenez tossing a complete-game victory over the Rays on Labor Day.
Tillman (15-5, 3.76 ERA) is set to return Sunday against the Tigers.
Aledmys Diaz, Cardinals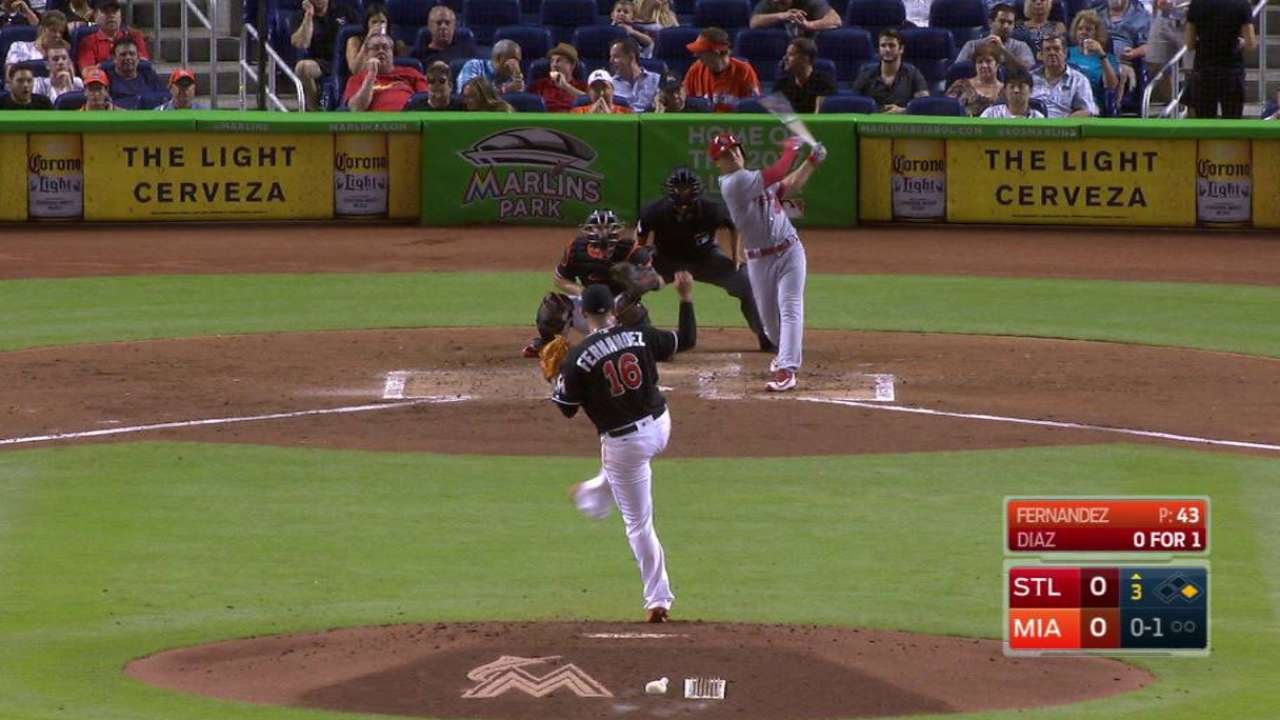 Mike Leake returns to the Cardinals' rotation Wednesday, and Diaz is not far behind in his recovery from a hairline fracture in his thumb. Diaz's .312/.376/.518 slash line has been a revelation this year, so the Cards will certainly welcome the shortstop's bat back as they try to nail down an NL Wild Card spot and, potentially, home field.
Diaz could return in time for this weekend's series against the Brewers. St. Louis is also hoping to have former closer Trevor Rosenthal (shoulder inflammation) and outfielder Matt Holliday (fractured thumb) before season's end.
Andrew Benintendi, Red Sox
Feels odd to have a rookie with only 74 plate appearances under his belt on this list, but, hey, Benintendi's first few weeks in the bigs -- before he wrenched his knee at Tampa Bay on Aug. 24 -- were just that encouraging. He had a .324/.365/.485 slash and also provided a defensive spark to a Boston club that had lagged in left field much of the year.
The good news is Benintendi's progress from what was a gruesome-looking injury has been more rapid than initially imagined. He could get some at-bats in the Florida instructional league and rejoin the Red Sox as soon as next week.
Nick Castellanos, Tigers
As if the way the Tigers have played in recent weeks weren't eye-catching enough, the fact that they've got two looming reinforcements on this list speaks to how dangerous they could be in the last week or two of the regular season. Castellanos' growth as a hitter this year (.286/.331/.500 slash after .257/.304/.407 marks his first two seasons) had been one of Detroit's most pleasant developments ... right up until a fastball broke his hand in early August.
For a power hitter, any injury affecting the hand or wrist is delicate, so it's hard to put an exact timetable on Castellanos. But he has begun swinging a bat, and the Tigers are eyeing a return in the middle of the month -- perhaps in time for a crucial series in Cleveland that begins Sept. 16.
Yan Gomes, Indians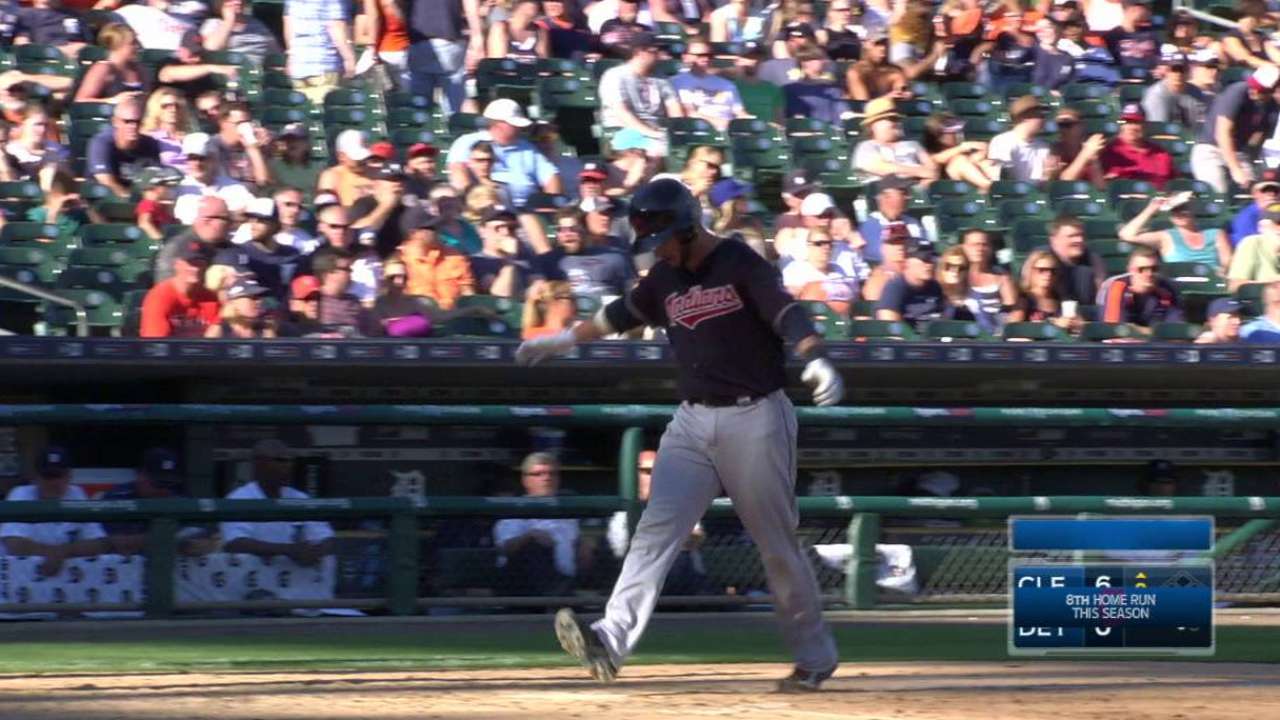 And hey, speaking of Cleveland, the Indians are still hoping Gomes can finish a miserable year with a flourish. Gomes had a .165/.198/.313 slash when he separated his shoulder on July 17, but a trade for Jonathan Lucroy was vetoed and Gomes' replacement, Roberto Perez, hasn't fared any better at the plate. Gomes' working relationship with the Tribe's elite starting staff means his recovery is still important to them, no matter what his bat contributes.
Gomes is eligible to come off the 60-day DL on Sept. 16, and it's reasonable to expect him back on or near that date.
Steven Matz and Jacob deGrom, Mets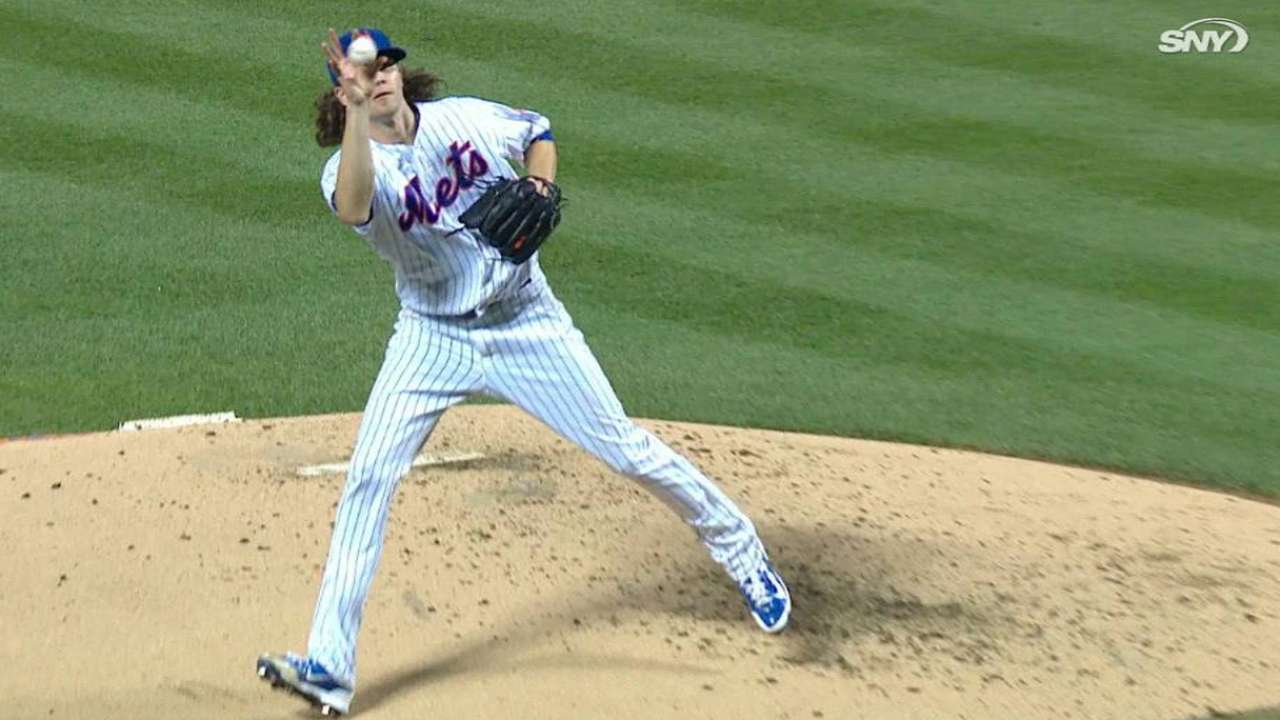 Bottom line: We don't know if or when either of these guys will return to the Mets' rotation. Matz has a shoulder impingement and deGrom has forearm inflammation. That the club, now affectionately referred to as the ReplaceMets, is still very much relevant despite all the injury adversity is amazing, and equally amazing would be getting one or both of these guys back by month's end. Stay tuned.
Lance McCullers, Astros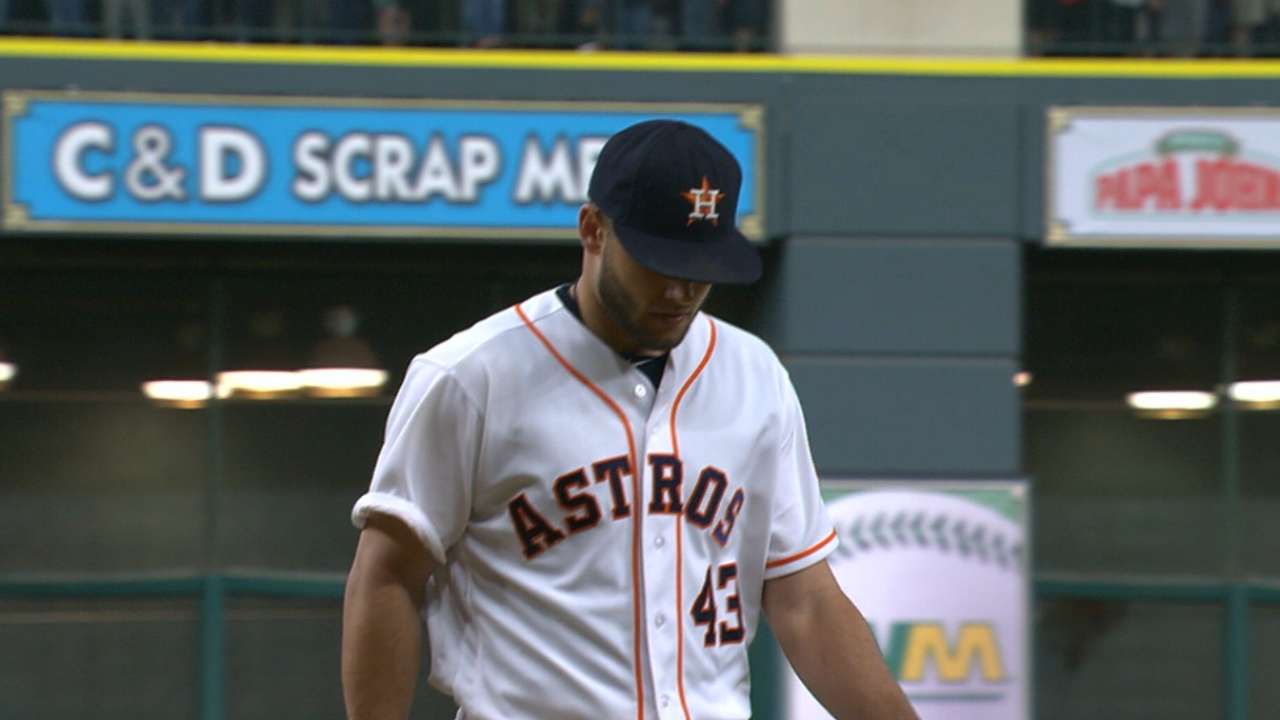 McCullers hasn't pitched in a bit more than a month, and his return-to-throw program still hasn't progressed to mound work. So it's increasingly doubtful the Astros will be able to get him built up to contribute to a rotation hanging by a thread. But getting McCullers back in any role would help a Houston club that ain't out of it yet.
Anthony Castrovince has been a reporter for MLB.com since 2004. Read his columns and follow him on Twitter at @Castrovince. This story was not subject to the approval of Major League Baseball or its clubs.