Machado praises O's small-ball execution
Third baseman hit third grand slam of 2016 on Tuesday vs. Rays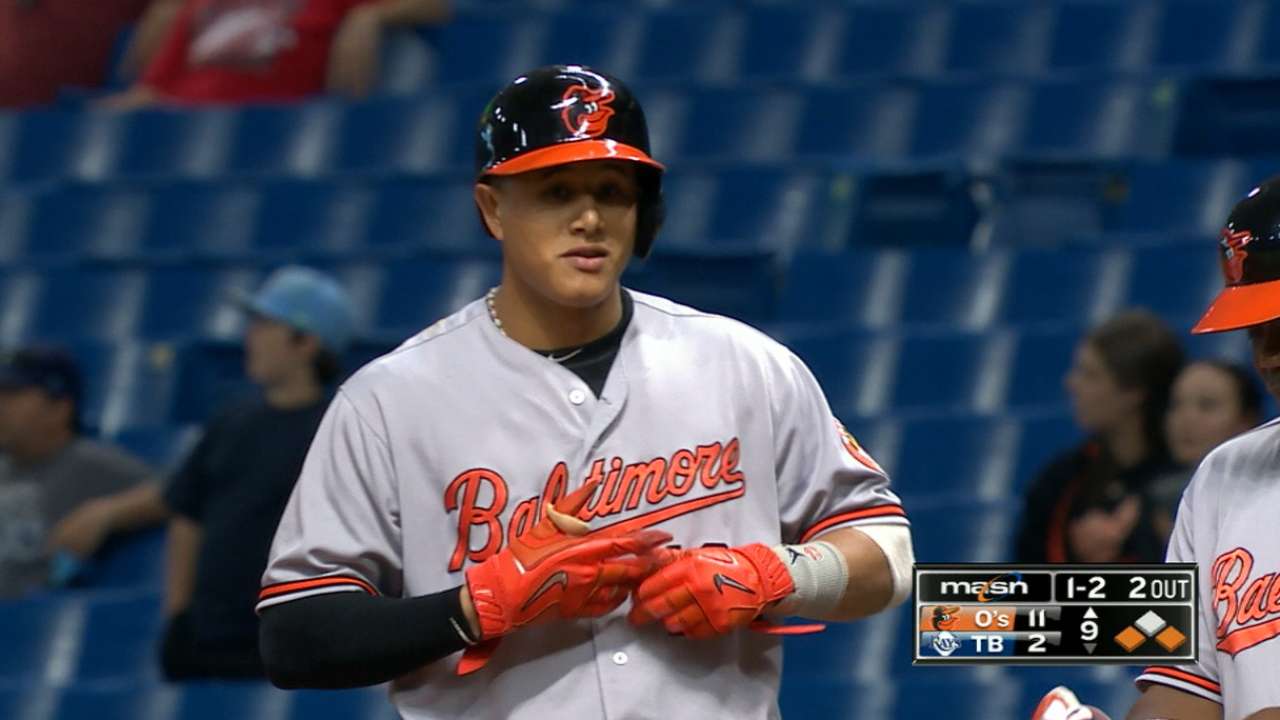 ST. PETERSBURG -- Manny Machado was quick to bring up the Orioles' improved small ball after their 11-2 win over the Rays on Tuesday. They'd been hitting a lot more singles and doubles, while the club has thrived in executing the little things recently.
"We're not just hitting homers and driving in a couple runs," Machado said. "Guys are getting on base, hitting singles, doubles, doing the little things that give us opportunities to have that big inning. I think people are overlooking how well we are executing and hitting in key situations."
Of course, no one will likely remember the team's small ball on Tuesday night. Everyone will remember Machado's long ball, though.
The O's third baseman came up for a fourth inning at-bat with Baltimore up 3-1. Seven pitches later, he'd tripled that lead with a grand slam into the left-field seats -- his 34th home run of the season.
"I'm just trying to make contact with it, drive a couple runs in," Machado said. "I know that the team on the other side, they're going to battle to the last out, so we have to get as many runs as possible to put us in a good position to let our pitchers do what they do. I'm just trying to make good contact and get a couple runs in."
It was Machado's third grand slam of the season, and it broke a very important game open that the Orioles. With the Blue Jays' loss to the Yankees, Baltimore moved to within a game of first place in the American League East and regained its lead over the Tigers in the race for the second AL Wild Card spot. Machado finished 3-for-6 with five RBIs on the night.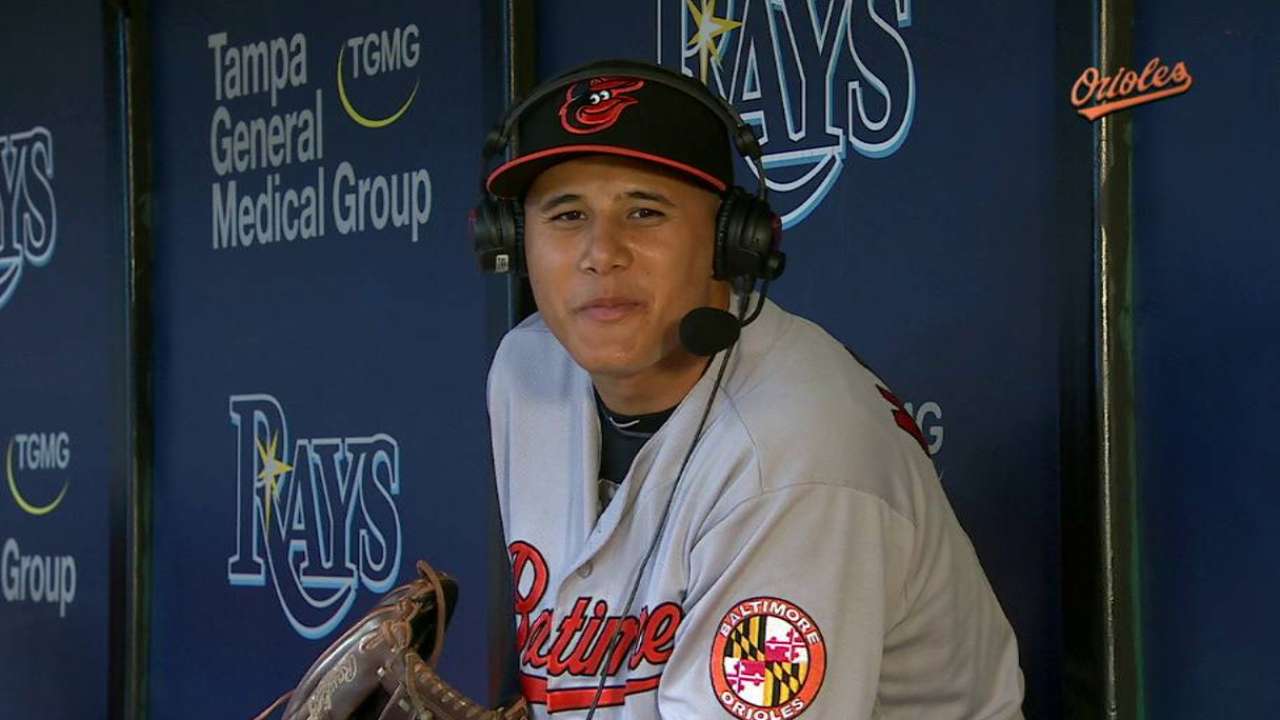 It was the fourth game of the season that Machado has recorded five RBIs, and his homer moved him just one away from tying his career high that he set last season.
"When they start talking about MVPs, they've got to talk about him, too," Orioles manager Buck Showalter said. "Because all around, it's been an honor to sit there and watch him play every day. …He really battled his way back in that count."
Machado cooled down in the clubhouse by battling Jonathan Schoop in chess. He didn't take his eyes off the board, only showing emotion with a big grin when he finally knocked Schoop's king out while confidently getting up from the table in one simultaneous motion. It was just another win for Machado in a night full of wins, and a season full of success.
Sam Blum is a reporter for MLB.com based in St. Petersburg. This story was not subject to the approval of Major League Baseball or its clubs.