Cespedes shines as veterans steal spotlight
Superstar outfielder hits one of four Mets homers in comeback over Reds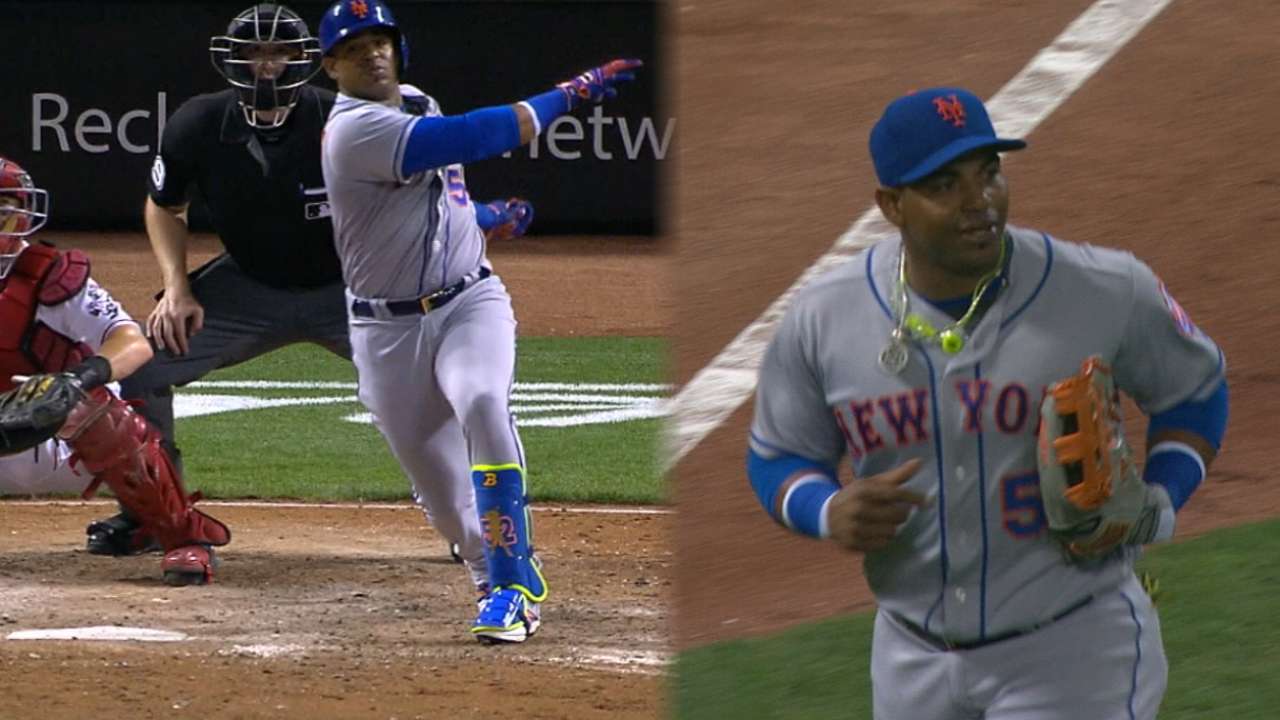 CINCINNATI -- For the playoff-contending Mets, much of the focus recently has been around the contributions of young guys, with the offensive emergence of Wilmer Flores and the contributions of guys like Seth Lugo and Robert Gsellman in the rotation.
But Tuesday was all about the veterans, as Curtis Granderson, Jose Reyes and Yoenis Cespedes all delivered big homers to help the Mets top the Reds, 5-3, for their fourth straight win, keeping them within one game of the Cardinals in the National League Wild Card race. Alejandro De Aza also went yard, slugging a pinch-hit homer to lead off the ninth.
"Veterans run the team, they're the ones who set the tone here," Mets manager Terry Collins said. "Our guys really do set a tone here. They are greatly prepared, they spend a lot of time with our young guys talking about getting prepared, and they come out ready to play. … They know it's time to step up."
Of those guys, none was bigger for the Mets than Cespedes. His seventh-inning, two-run homer gave the Mets back the lead after they fell behind in the fifth, and he topped his performance off with a sparkling assist in the eighth, getting Brandon Phillips out at second base trying to stretch a single to end the inning.
For the Mets, it's just what they've come to expect from Cespedes.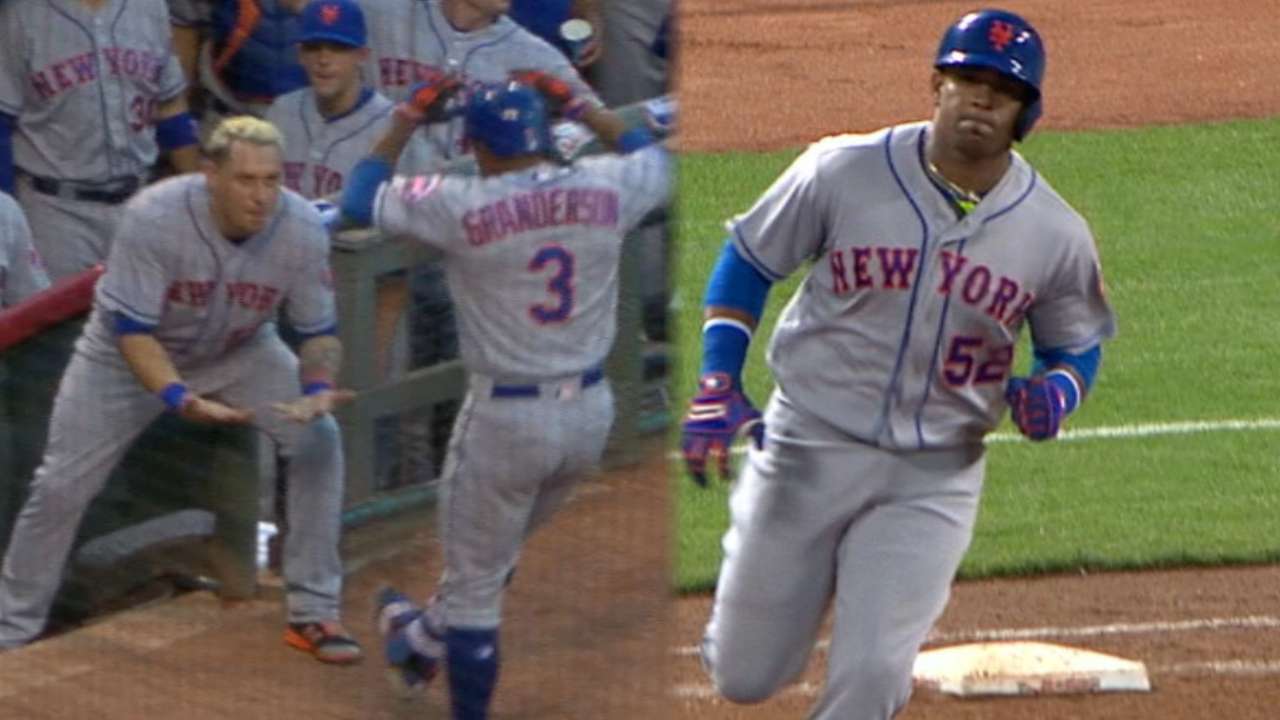 "When you're a star, that's what they do," Collins said. "We can go back, we can go back three or four years ago, I looked up every night and David [Wright] was getting a big hit. That's what they do. You look at the Cincinnati Reds, Joey Votto, he comes up big a lot. That's what Ces does. That's what they're for, in the middle of the lineup. Those guys, they come through when you need them."
Going forward, the Mets will need a catalyst like Cespedes to help propel the lineup behind a young, inexperienced and beat-up pitching staff. Last season, acquired at the July 31 Trade Deadline, Cespedes galvanized a sleepy offense and helped propel the Mets all the way to the World Series.
Even Cespedes said, through translator Nelson Sealy, that this season is starting to feel a little bit like last year.
"It's not necessarily reminding me [of my performance in 2015], it's the ballclub, where we've been down and we've fought to try and overcome," Cespedes said.
While Cespedes is just one guy, the confidence that he can provide for the rest of the team is immeasurable, as is his propensity to come up in the big moment.
"Every time we see Cespedes at home plate, we feel like he's going to do something special for this ballclub," Reyes said. "That's the kind of talent that he has. When you see him at home plate, you think every at-bat he's going to hit it out. That's the feeling for us in the dugout, so that's a good feeling to have."
Cody Pace is a reporter for MLB.com based in Cincinnati. This story was not subject to the approval of Major League Baseball or its clubs.