Hamels nominated for Clemente Award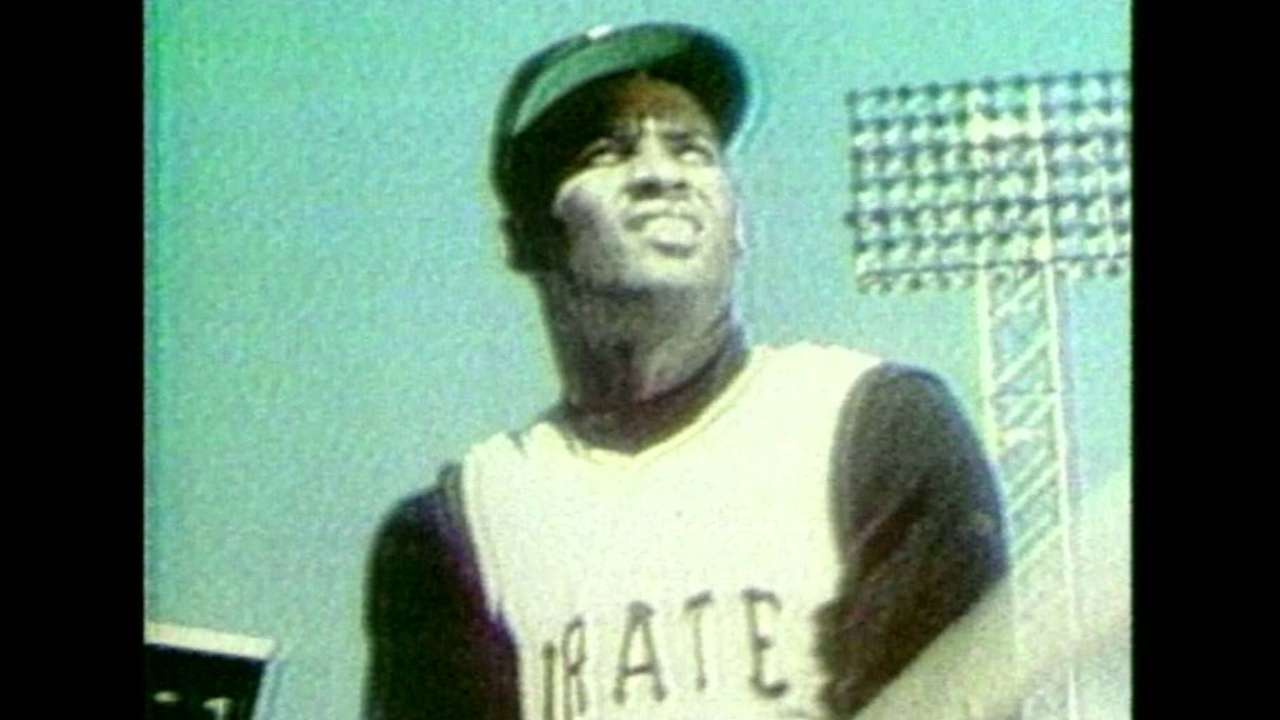 Cole Hamels is the Rangers' nominee for the 2016 Roberto Clemente Award, and fans can vote for him by using the hashtag #VoteHamels on social media.
Along with his wife, Heidi, the left-hander established The Hamels Foundation in 2009 to support educational programs and projects around the world. The couple has personally contributed more than $5.6 million to the foundation, which includes providing all administrative expenses for The Hamels Foundation, specific donations for several programs and projects and more than $2.5 million invested into an endowment fund to allow for the foundation to continue to meets its mission long after his baseball career is over.
The Hamels Foundation has a simple mission: to enrich the lives of children through the power of education by giving them the tools they need to achieve their goals. Education has always been an important part of the Hamels' lives. Heidi is a former teacher with a Master's in education and a specialty degree in international education, while both of his parents worked in the education field.
The Hamels Foundation takes a community-based approach to education by providing financial assistance to schools, supporting other education-based nonprofit entities in the U.S. This includes, but is not limited to, providing stimulating learning environments, high-quality educational programs and provisions to promote learning.
Cole and Heidi have awarded more than $1 million in grants to schools throughout Philadelphia, where he was a key member of the Phillies and was their 2009 Roberto Clemente Award nominee. Those grant funds supported projects that included a school library, theater renovations, science labs, reading programs, musical instruments and more. His foundation also awarded almost $400,000 in grants to schools in Missouri, where Heidi is from, and another $85,000 in college scholarships. This season, they have plans to award grants to local Dallas schools.
Recently, Hamels made a commitment to the Texas Rangers MLB Urban Youth Academy in West Dallas by financially supporting an educational classroom at the new facilities currently under construction. Cole participated in a fundraiser dinner for the Texas Rangers Baseball Foundation and attended the annual Children's Hospital visit.
"We are really fortunate to be where we are, and when you have a platform where you can make a difference and be a good citizen, that's what has ultimately driven us to give back," Hamels said in Spring Training. "Not to do it for publicity, but truly deep down we feel obligated and a desire to give back and see improvements in a lot of different areas that get overlooked."
Hamels' work extends to Malawi, Africa, where there are more than 1 million orphans due to the HIV/AIDS pandemic. His foundation is dedicated to building a primary school that will educate more than 650 boys and girls in the Mulanje District of Malawi annually. The $2.2 million project includes 16 classrooms, housing for all teachers and administrators, a library, a kitchen and more. Along with providing an education, his foundation partners with other nonprofits to insure that all students receive medical treatment, vision care and daily meals.
Hamels hosts several fundraisers to support the mission of his foundation including galas, casino nights and meet and greets. He also holds a youth pitching clinic, where he not only teaches aspiring athletes what it takes to be a success on the field, but life skills that will help them succeed in life.
From hosting U.S. military veterans at Rangers games to supporting current and former teammates' charitable endeavors to his and Heidi's adoption of daughter Reeve from Ethopia in 2012, when she was just 6 months old, Hamels has a long list of reasons to be qualified for this prestigious national honor.
Major League Baseball announced the 30 club nominees on Sept. 6 for the annual recognition of a player who best represents the game of baseball through extraordinary character, community involvement, philanthropy and positive contributions, both on and off the field. Each club nominates one player to be considered for the Roberto Clemente Award in tribute to Clemente's achievements and character by recognizing current players who truly understand the value of helping others.
T.R. Sullivan has covered the Rangers since 1989, and for MLB.com since 2006. Follow him on Twitter @Sullivan_Ranger and listen to his podcast