Shields eyes Saturday start, solid finish to '16
Righty has had roller-coaster first year on South Side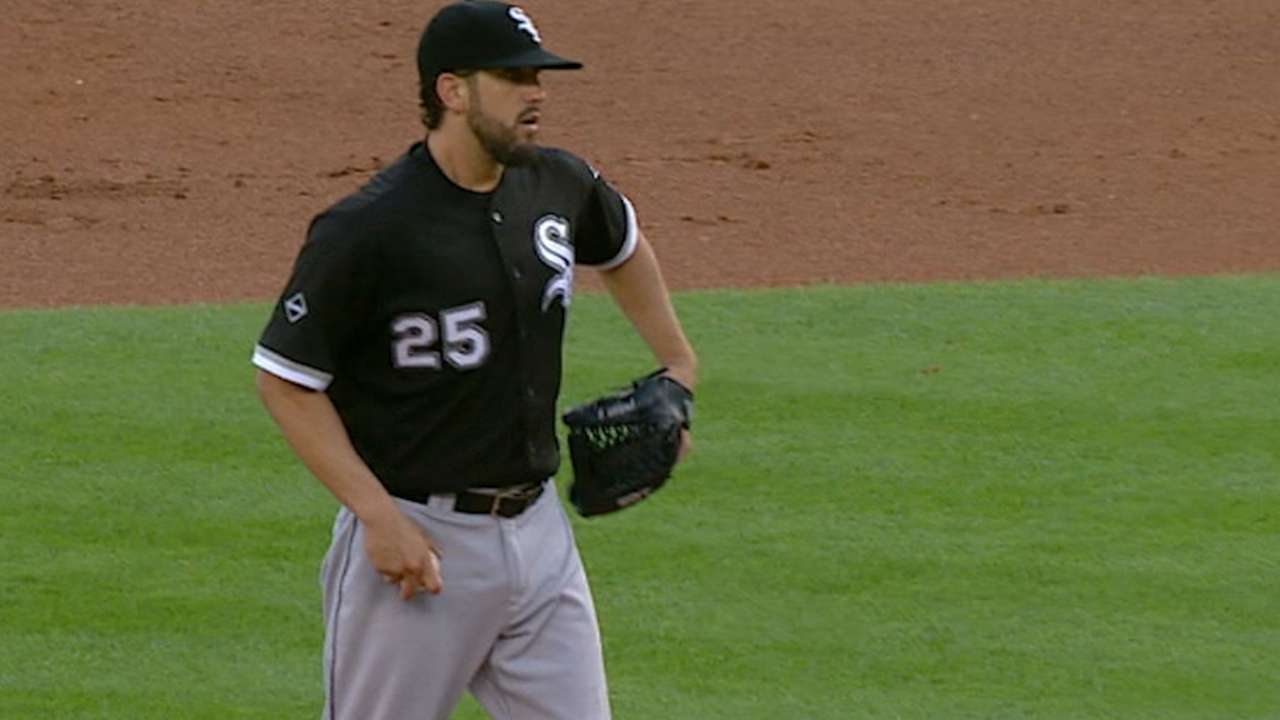 CHICAGO -- White Sox right-hander James Shields feels healthy enough to make his next start, which he believes will be Saturday against the Royals, with his balky back improved and it being thoroughly checked out, including an MRI.
The right-hander also would like to have a few good September starts after a forgettable August. He has a 12.07 ERA with 15 home runs allowed and 15 walks in his last 28 1/3 innings, following a 1.71 ERA over his previous six starts.
"It's been a crazy year, man. A lot of things going on," said Shields, who had a 3.06 ERA as of May 25. "Obviously I got traded. Things that happened in San Diego that weren't under my control.
"Come in here to a new team, probably out of the gates tried to do too much, then settled in and then didn't do too well. So, you know I had a similar season -- not as bad a season -- in 2010, then the next year I did really, really well. That's what my goal is."
Shields loves the fit in Chicago and with the White Sox, hoping the fans stick with him a little bit, believe in him and things get better in '17. That improvement hopefully starts this month.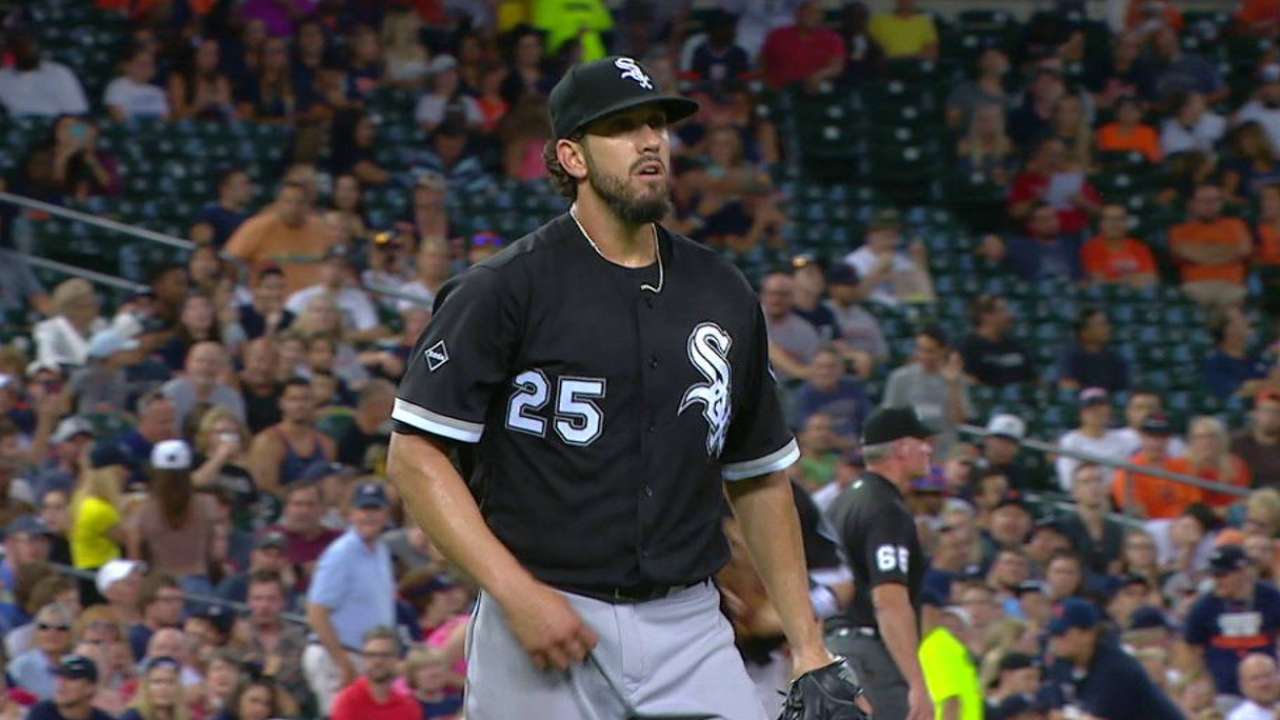 "Not necessarily for my mindset. My mindset is good," Shields said. "It's been a really frustrating season for me. This definitely wasn't me this season so far and hopefully we'll finish the last couple strong and get a good offseason workout before then."
"Hopefully he finishes strong," said White Sox general manager Rick Hahn, who spoke of changes in mechanics made with Shields upon his White Sox arrival, changes reverting a bit back to previous issues during his recent struggles. "We want him to finish healthy and go into the offseason on a positive note and come back to Spring Training looking much more like the guy we saw for that [July] stretch as opposed to anything like what we've seen when he struggled."
Ventura, staff in limbo
Hahn reiterated Tuesday that decisions on manager Robin Ventura and his staff will be made after the season. Those decisions run throughout the entire organization, per Hahn, including Major League and amateur scouting.
But Hahn understands that the not knowing can be difficult for Ventura and his staff.
"It's not great. No one enjoys that. Regardless of what profession you're in, nobody enjoys uncertainty about their own situation or security for their family going forward," Hahn said. "At the same time, everyone here knows this is the business we've chosen.
"With that comes certain difficulties from time to time when a team doesn't achieve to the level we anticipated, that we all had hoped for. Again, it's not a situation any of us wanted to be in, but this is where we're at and as a result we're going to have to make some tough decisions over the coming weeks and months."
Scott Merkin has covered the White Sox for MLB.com since 2003. Read his blog, Merk's Works, follow him on Twitter @scottmerkin, on Facebook and listen to his podcast. This story was not subject to the approval of Major League Baseball or its clubs.