Charitable Howard nominated for Clemente Award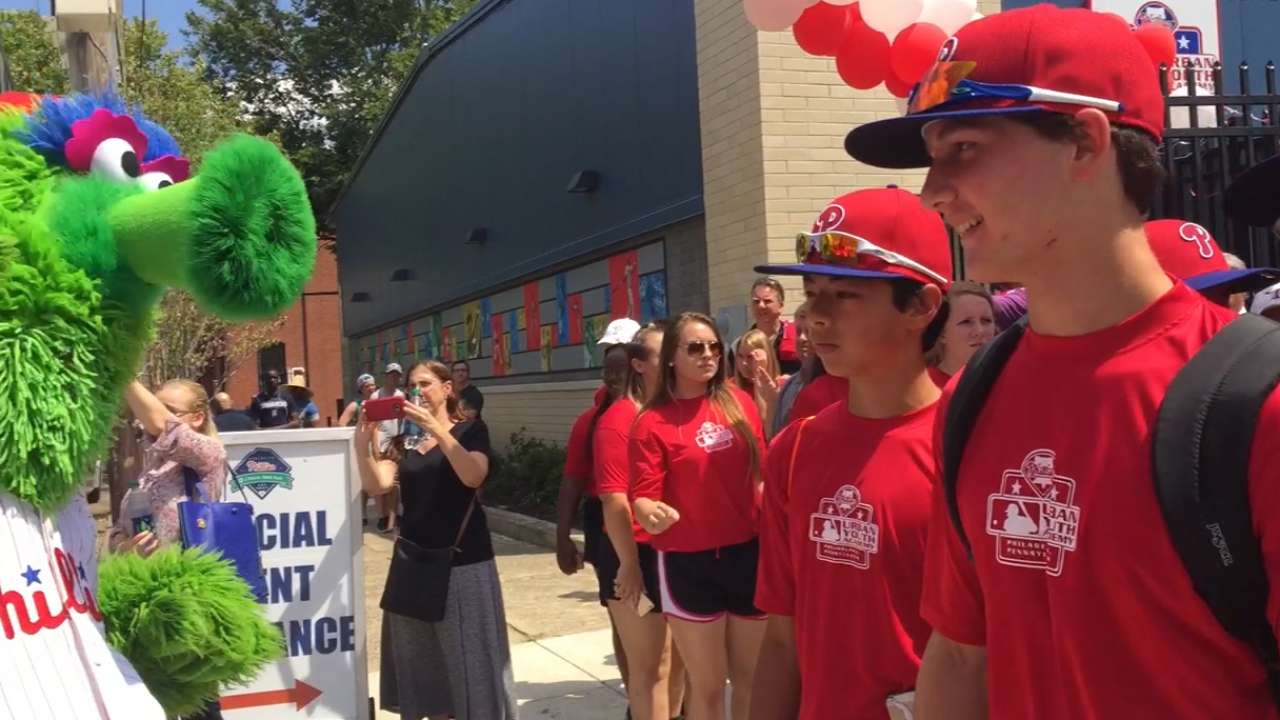 PHILADELPHIA -- Ryan Howard's legacy is secure, both for his works on the field with the Phillies and off the field in Philadelphia.
Howard has been nominated for Major League Baseball's Roberto Clemente Award. The league announced the 30 club nominees Tuesday for its annual recognition of a player who best represents the game of baseball through extraordinary character, community involvement, philanthropy and positive contributions, both on and off the field. Each club nominates one player to be considered for the award in tribute to Clemente's achievements and character by recognizing current players who truly understand the value of helping others.
Wednesday marks the 15th annual Roberto Clemente Day, which MLB established to honor Clemente's legacy and to officially acknowledge local club nominees of the Roberto Clemente Award. Clubs playing at home on Wednesday will recognize their local nominees as part of Roberto Clemente Day ceremonies. Visiting clubs will honor their nominees before another September home game.
Beginning on Roberto Clemente Day, fans are encouraged to participate in the new process of selecting the winner of the Roberto Clemente Award by posting any nominee's voting hashtags to MLB's official social media accounts, @MLB on Twitter and Facebook.com/MLB. Howard's hashtag is #VoteHoward.
As part of the league-wide celebration, the Roberto Clemente Day logo will appear on the bases and official dugout lineup cards, and a special tribute video will be played in ballparks.
The original "Commissioner's Award" for philanthropic service was renamed in 1973 in honor of Clemente, the Hall of Famer and 15-time All-Star who died in a plane crash on New Year's Eve 1972 while attempting to deliver supplies to earthquake victims in Nicaragua.
Howard's works in the community are almost too numerous to mention.
He and his wife, Krystle, created The Ryan Howard Big Piece Foundation in 2013. The foundation focuses on "engaging children, specifically those who lack athletic and educational opportunities, in the fundamental area of literacy."
Its first program, "The Ryan Howard Reading Challenge," challenged students in a Philadelphia public school to read 20 minutes a day, seven days a week. The program resulted in more than one million minutes of reading by students, which Howard used as an incentive to award the school a grant for a new reading room.
The interactive, baseball-themed room, dubbed "Howard's Homeroom," is filled with books, computers and iPads for students to read, create and dream.
Howard raised $75,000 to provide the room by holding events on his off-days.
Of course, the new Phillies Urban Youth Academy was unveiled this summer in South Philadelphia, and it was named the Ryan Howard Training Center.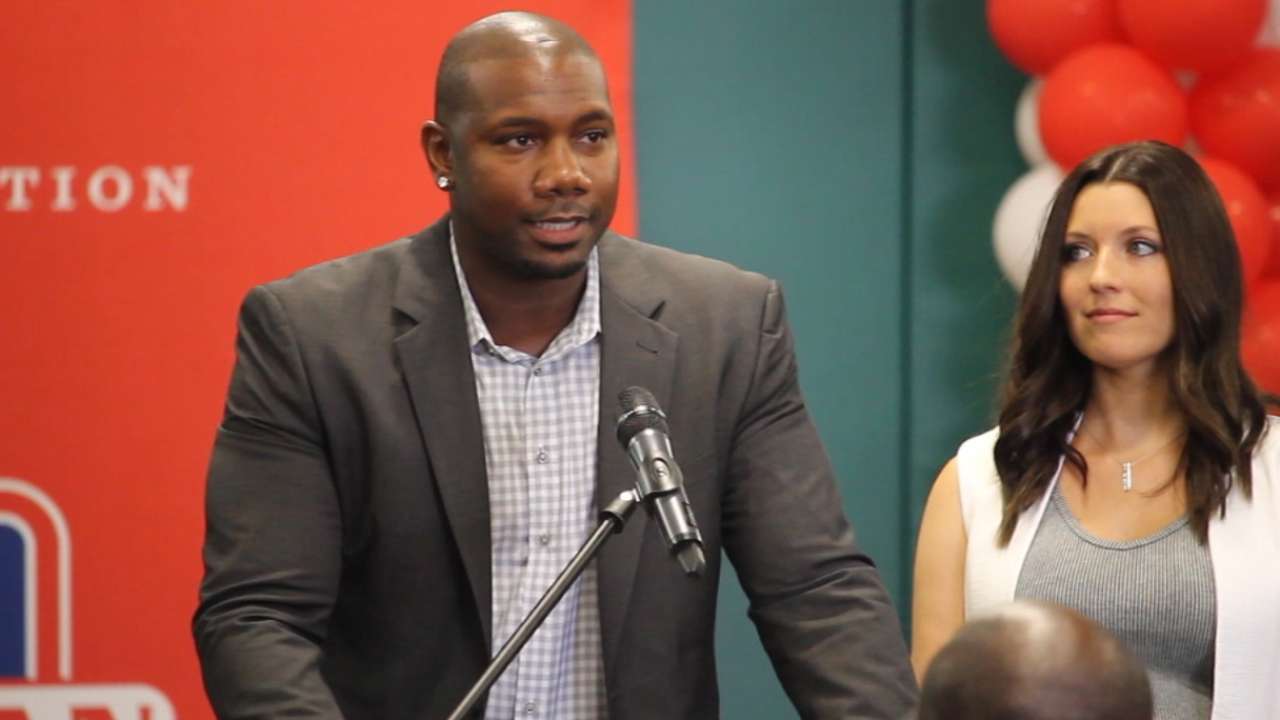 "It's been our passion to give back to our community, especially when it relates to baseball and education," Howard said in July. "It's an extreme honor to be part of something we hope will help thousands and thousands of kids."
Ryan and Krystle wrote a children's book series called "Little Rhino." Howard and Krystle invited students for a pregame "Little Rhino Read-Along," where he and his teammates acted out scenes from one of the books. The performance shared the joy of reading with K-5 grade students and raised funds for The Phillies Urban Youth Academy. Ryan and the Phillies will soon announce his significant and long-term commitment toward the construction of the Academy's educational building.
Ryan's reading program will also be announced as a featured part of the curriculum.
Todd Zolecki has covered the Phillies since 2003, and for MLB.com since 2009. Read his Phillies blog The Zo Zone, follow him on Twitter and listen to his podcast. This story was not subject to the approval of Major League Baseball or its clubs.