Zimmermann activated, will start Saturday
Tigers righty pain-free, feels great; Kinsler remains out with finger injury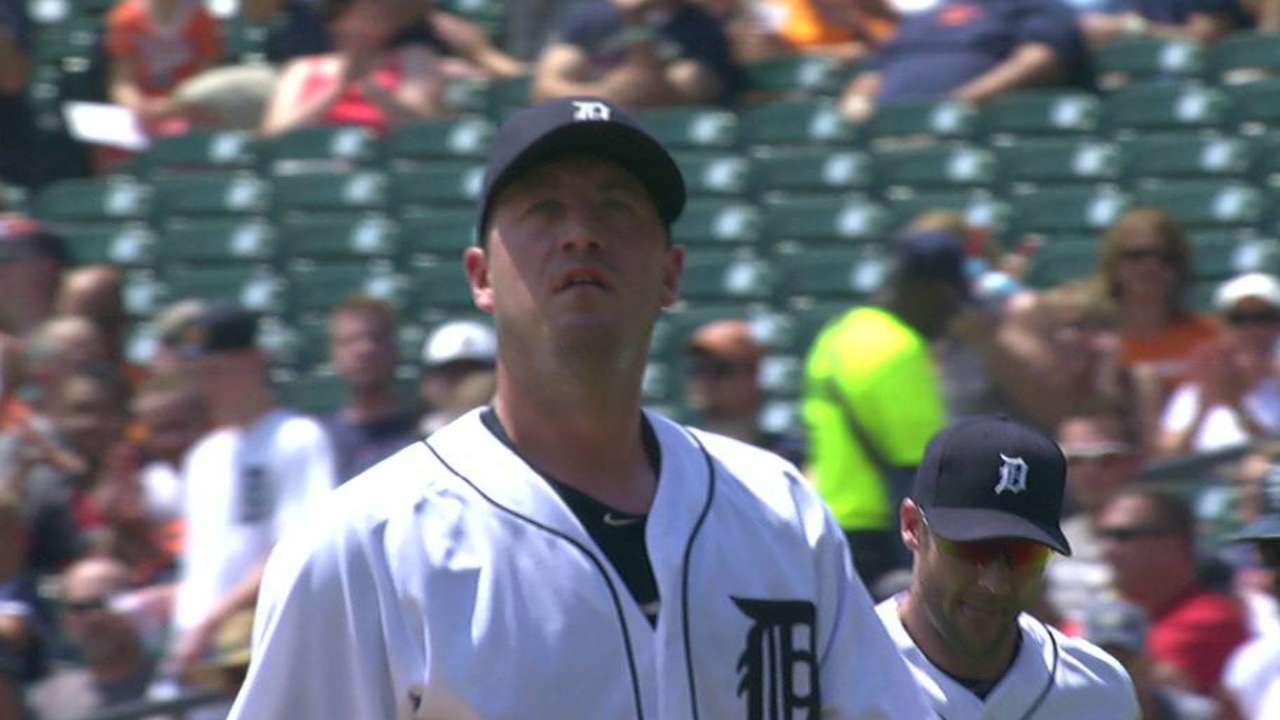 CHICAGO -- Jordan Zimmermann is ready for his next chance to reboot an injury-plagued season.
The veteran Tigers right-hander, who's been on the 15-day disabled list three times, was activated before Tuesday's 2-0 loss to the White Sox and will make his next start Saturday against the Orioles at Comerica Park.
"I'm pain-free, I feel great and the ball is coming out good," said Zimmermann, who made his third rehab start with Triple-A Toledo on Monday and allowed seven runs (two earned) in 4 2/3 innings. "I have pretty good command of the offspeed pitches, so it's way, way better than when I was rehabbing the first time and tried coming back [in August]. I feel as strong or if not stronger than I did in April. I'm excited to get back out there."
Zimmermann has missed time with a groin strain that landed him on the DL in May followed by a neck strain that sidelined him at the beginning of July. While attempting to return from the neck issue, he aggravated it and felt tightness in his right lat muscle.
As a result of his absences, Zimmermann said he's lost some zip on his fastball, which was clocked at 90-93 mph Monday. He doesn't anticipate the lost velocity returning this season, but remains optimistic about helping the Tigers make a push to qualify for the postseason in the stretch run.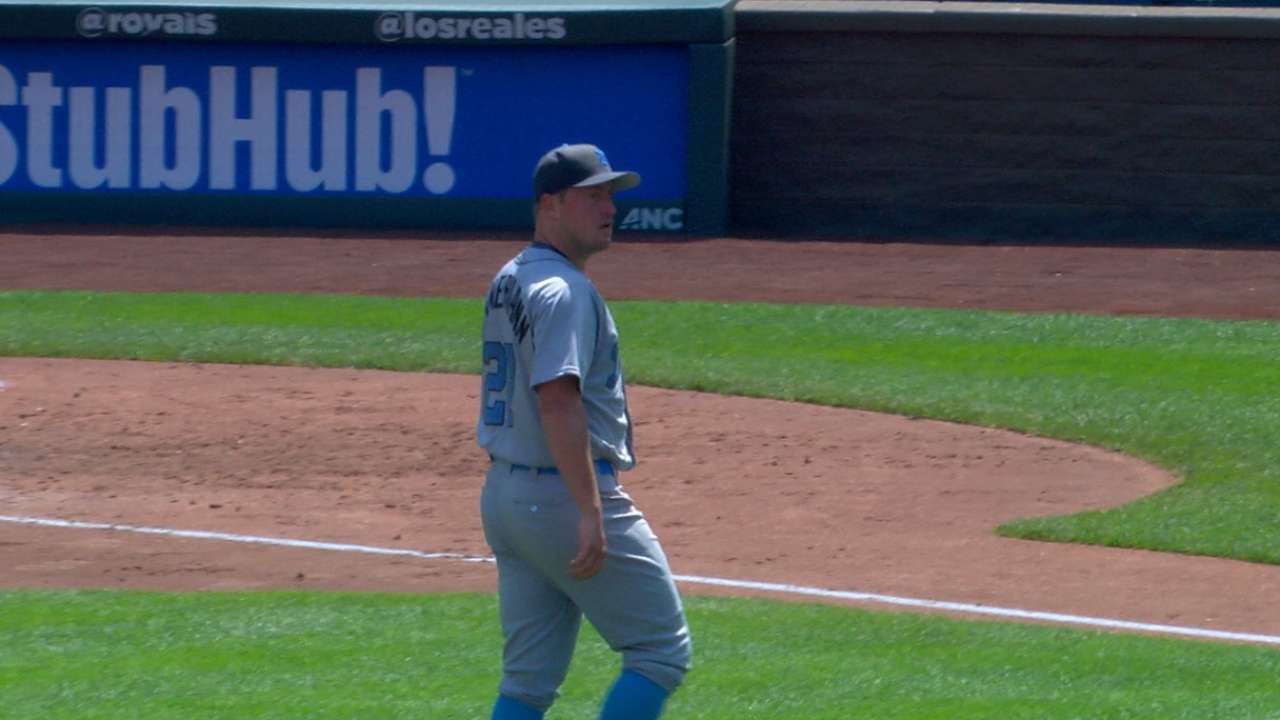 Detroit entered Tuesday's game against the White Sox tied with the Orioles for the second Wild Card in the American League and will host Baltimore in a big series this weekend.
"As long as I'm feeling good and I can locate, I can pitch at 90-91 [mph], no problem," Zimmermann said. "When I was rehabbing the first time, I was 90-91 and couldn't locate. That's a recipe for disaster. If I can locate, I have enough offspeed pitches to get these guys off-balance and I should be fine."
Tigers manager Brad Ausmus declined to disclose how the rotation will be affected by the return of Zimmermann, who's made 16 starts and is 9-5 with a 4.44 ERA.
Candidates to be moved to a bullpen role include left-hander Matt Boyd and right-hander Anibal Sanchez. Boyd was recalled Tuesday from Toledo and started the second game of the series against the White Sox. Sanchez is scheduled to start the series finale Wednesday.
"Nobody is out for now," Ausmus said.
Worth noting
• Ausmus said second baseman Ian Kinsler will likely be out of the starting lineup until at least Friday against the Orioles. Kinsler, who injured the ring finger on his throwing hand Sunday against the Royals, has bruising and bleeding under the fingernail, which makes it difficult for him to throw accurately. Kinsler is day to day, but is available to pinch run.
* Along with Boyd, the Tigers recalled infielder Casey McGehee and outfielder Steven Moya from Toledo on Tuesday. McGehee, who started at third base, was brought back for infield depth. Moya was recalled primarily for his power off the bench.
• Closer Francisco Rodriguez was available to pitch Tuesday, after recording his 425th career save Monday in the Tigers' 4-3 win in 11 innings. The save moved Rodriguez past John Franco into sole possession of third place on the all-time saves list in Major League history.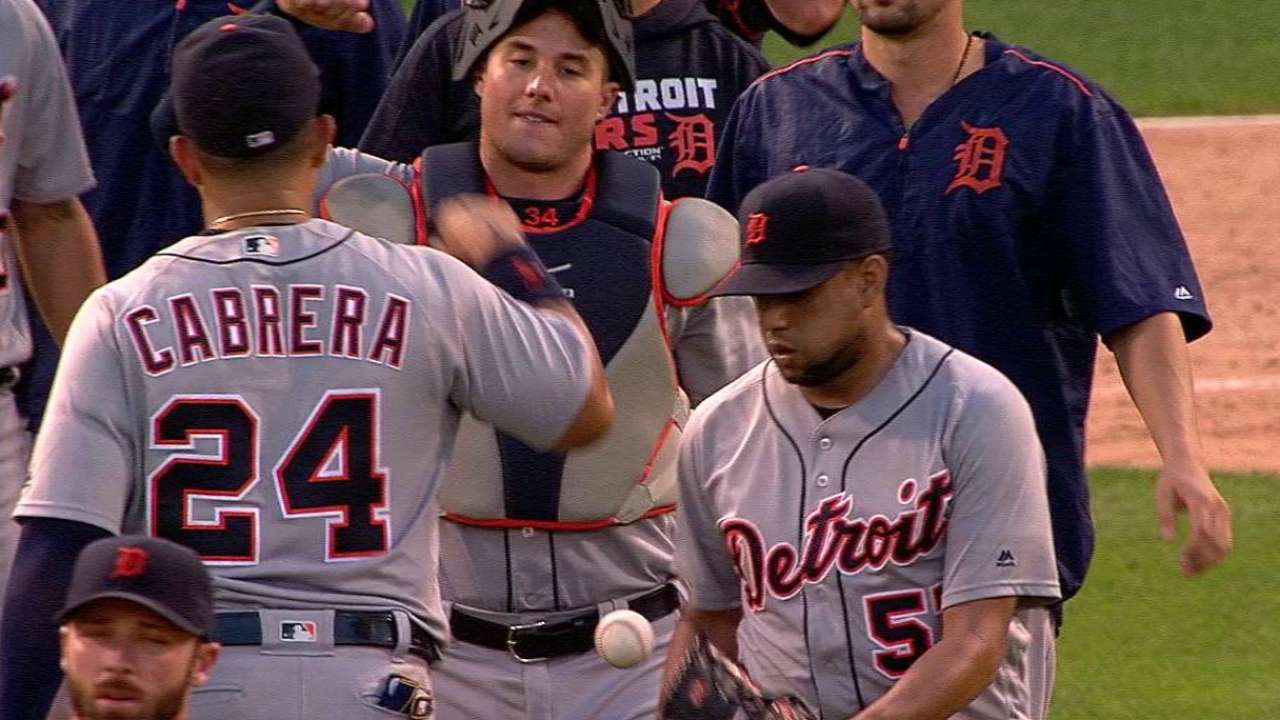 "He's been outstanding," Ausmus said. "Clearly on the field he's been outstanding, but he's been a tremendous asset in the clubhouse, too. He's definitely the general in the bullpen."
• Toledo manager Lloyd McClendon and Mud Hens pitching coach Jeff Pico will join the Tigers when they return to Detroit this weekend. Pico is expected to stay with the Tigers for a week, while McClendon will stay for the rest of the season.
Brian Hedger is a contributor to MLB.com based in Chicago. This story was not subject to the approval of Major League Baseball or its clubs.