Tigers wins, not his K's, matter to Verlander
Amid resurgent campaign, veteran ace notches sixth 200-strikeout season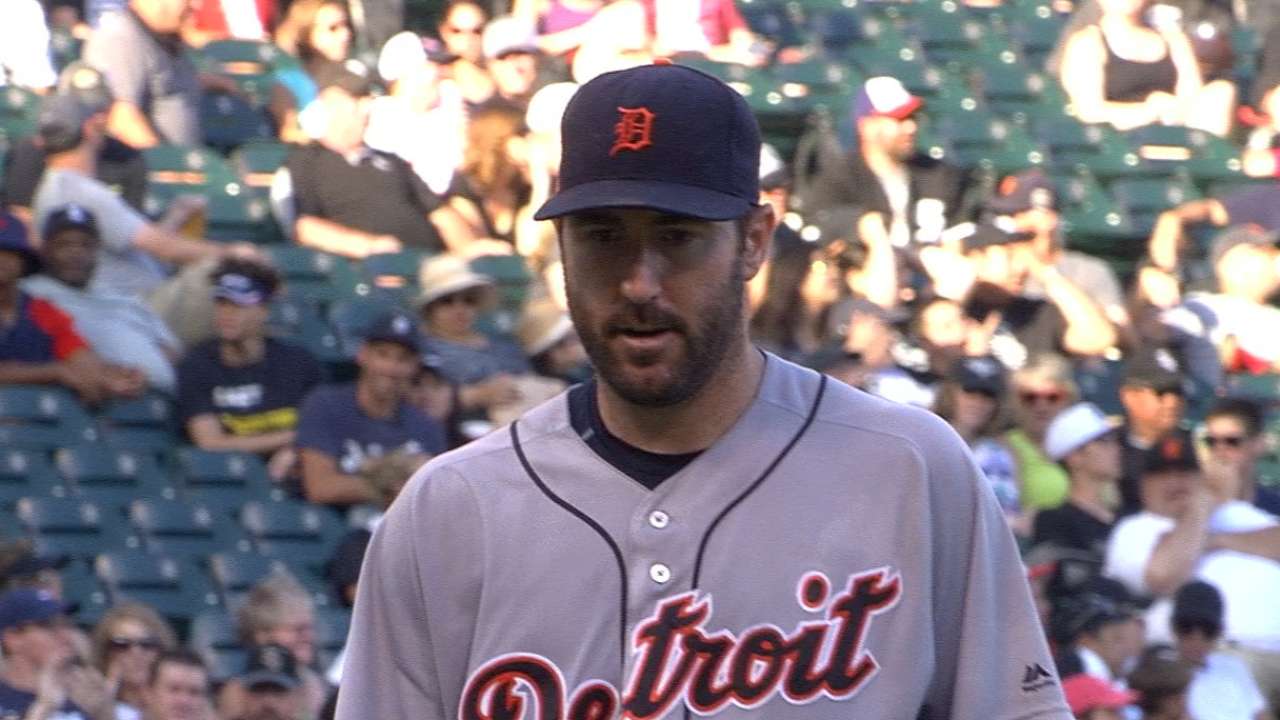 CHICAGO -- It will mean more to Justin Verlander in the offseason, but right now, surpassing 200 strikeouts for the sixth time is just another number to the Tigers' veteran ace.
Despite a resurgent season in which he's reasserted himself among baseball's elite starters, the hard-throwing veteran is concerned with only the number of wins Detroit gets in its chase to qualify for the postseason.
All the other stuff, such as eclipsing the 200-strikeout mark with 11 strikeouts in his seven-inning outing Monday, is just background noise. It was the first time he's done it since 2013, but wasn't something he was preoccupied with achieving.
"That's stuff that I look at at the end of the year," said Verlander, who took a no-decision against the White Sox in Monday's 5-3 Tigers win. "It's just, at this point, there's a lot of other stuff going on. I'm not focusing on personal accomplishments or milestones, or whatever. There's a bigger picture. Yeah, 200 [strikeouts] is great, but I'm more focused on innings and just going out there, giving us a chance to win."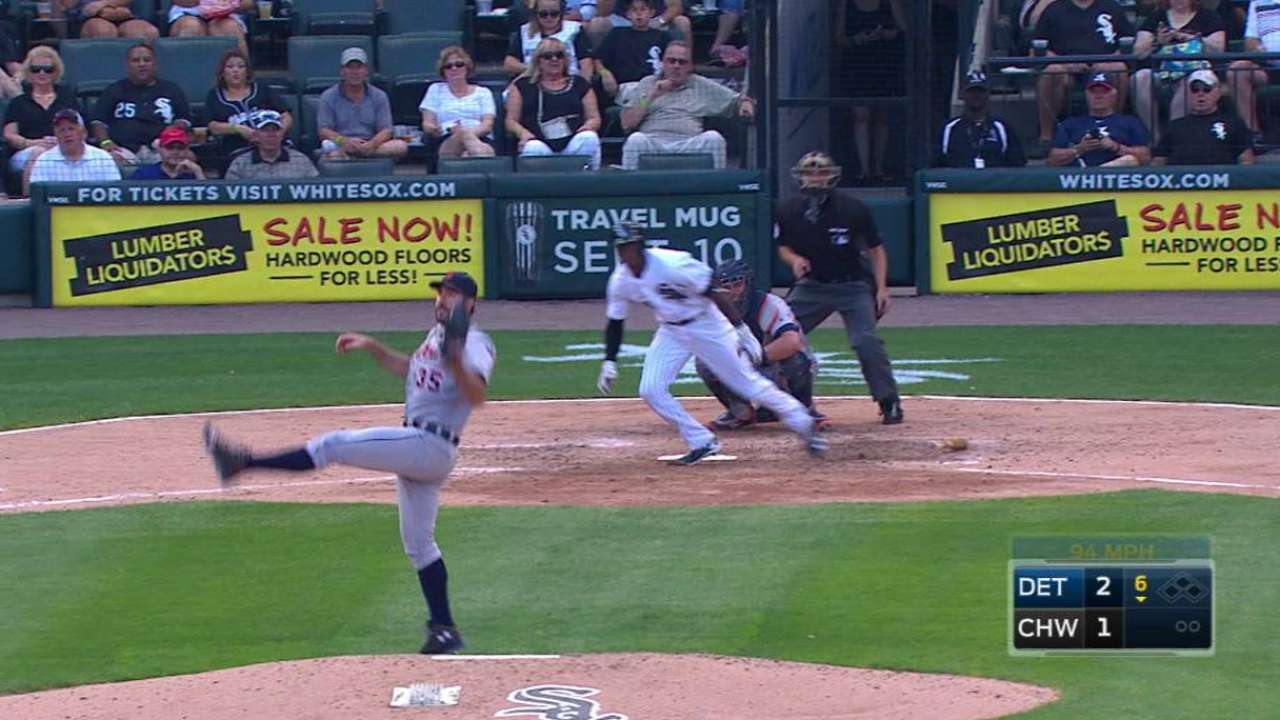 That's something Verlander has done quite a bit, but especially since the All-Star break. His latest outing was his 11th straight quality start, a career-high streak, and 23rd of the season. He joined Tigers legend Mickey Lolich as the only Tigers pitcher to whiff 200-plus six times.
Until 2014, that milestone had become an expectation for Verlander, before losing a few miles per hour off his fastball amid injury issues. A slump ensued that lasted much of the past two seasons, but Verlander has righted the ship.
Healthy again, he's added more feel for his pitches and still has a fastball that can reach the high 90s.
"Reports of his demise were premature," Tigers manager Brad Ausmus said. "Without a question, I think he's proved it over the last year-plus. Two hundred strikeouts, he should take pride in. I'm sure he does take pride in it, but when he's on the mound, I guarantee he's not thinking about that. He might be happy about it after the fact, but he wasn't thinking about it when he was out there."
Brian Hedger is a contributor to MLB.com based in Chicago. This story was not subject to the approval of Major League Baseball or its clubs.