Back from suspension, Asher joining Phillies
Taking Sweeney's spot on roster, righty to start vs. Nationals on Thursday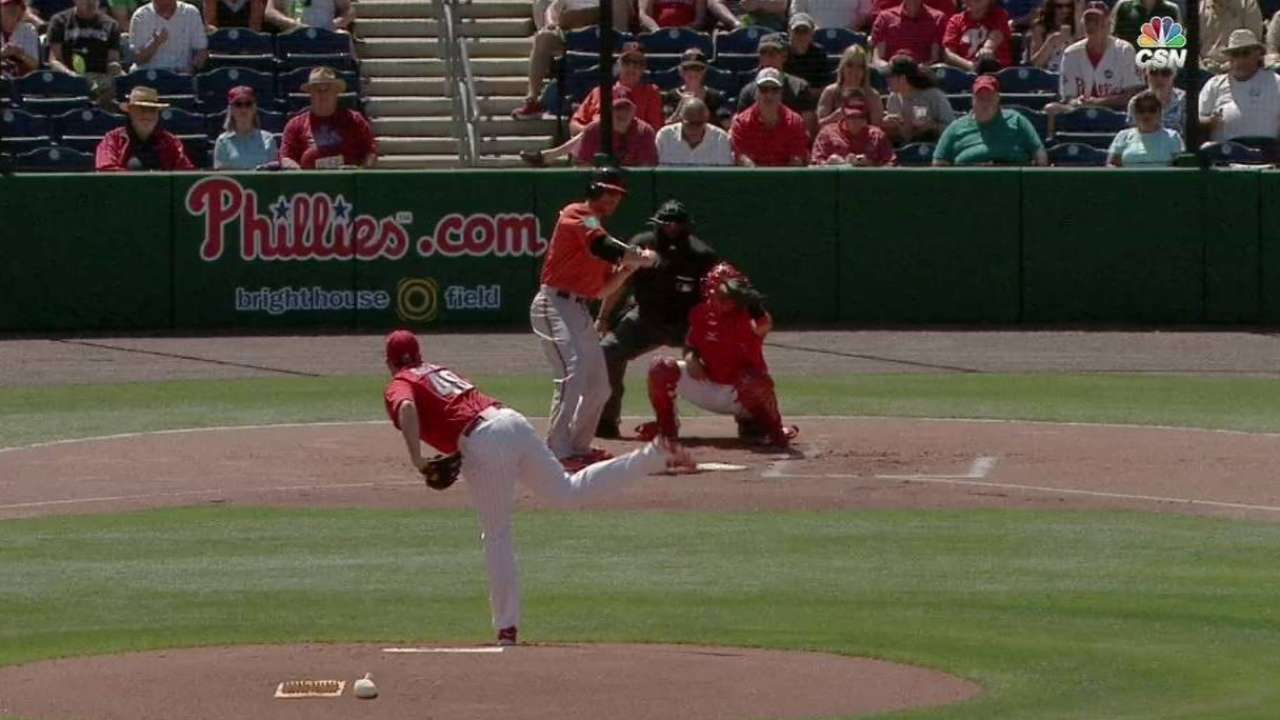 MIAMI -- Phillies utility player Darnell Sweeney was outrighted to Triple-A Lehigh Valley on Monday, and it was made official after Tuesday's 4-3 win that right-handed pitcher Alec Asher will take his place on the roster. Asher, just off an 80-game suspension for performance-enhancing drug use, will get the start on Thursday when the Phillies open a four-game series in Washington.
The 24-year-old from Lakeland, Fla., was a fourth-round pick by Texas in the 2012 Draft and acquired by the Phillies as part of the Cole Hamels trade.
With Phils starter Vince Velasquez shut down for the rest of the season and the team in need of arms to finish out the year, Asher could be an option to fill that spot in the rotation.
Asher scuffled with the Phillies late last season, posting an 0-6 record with a 9.31 ERA in seven starts. He got a no-decision in the only game the Phillies won during that span. Over 29 innings, Asher yielded 30 runs on 42 hits, including eight homers. He struck out 16 and walked 10. Opposing batters hit .339 over that stretch.
In five Minor League seasons with the Rangers and Phils, "The Big Cat," as the 6-foot-4, 230-pounder is also known, has put together a 32-33 record with a 3.39 ERA. This season in the Minors, he went 4-2 with a 2.37 ERA, with 46 strikeouts and 10 walks over 64 2/3 innings.
"I haven't seen him," Phillies manager Pete Mackanin said. "I've heard he's now throwing a very good two-seam fastball, which he didn't have last year. I'm anxious to see him."
Asher fills the 40-man roster spot opened up when Sweeney was outrighted. Sweeney cleared waivers and will finish out the season with the IronPigs, where he hit .232 in 443 plate appearances this season.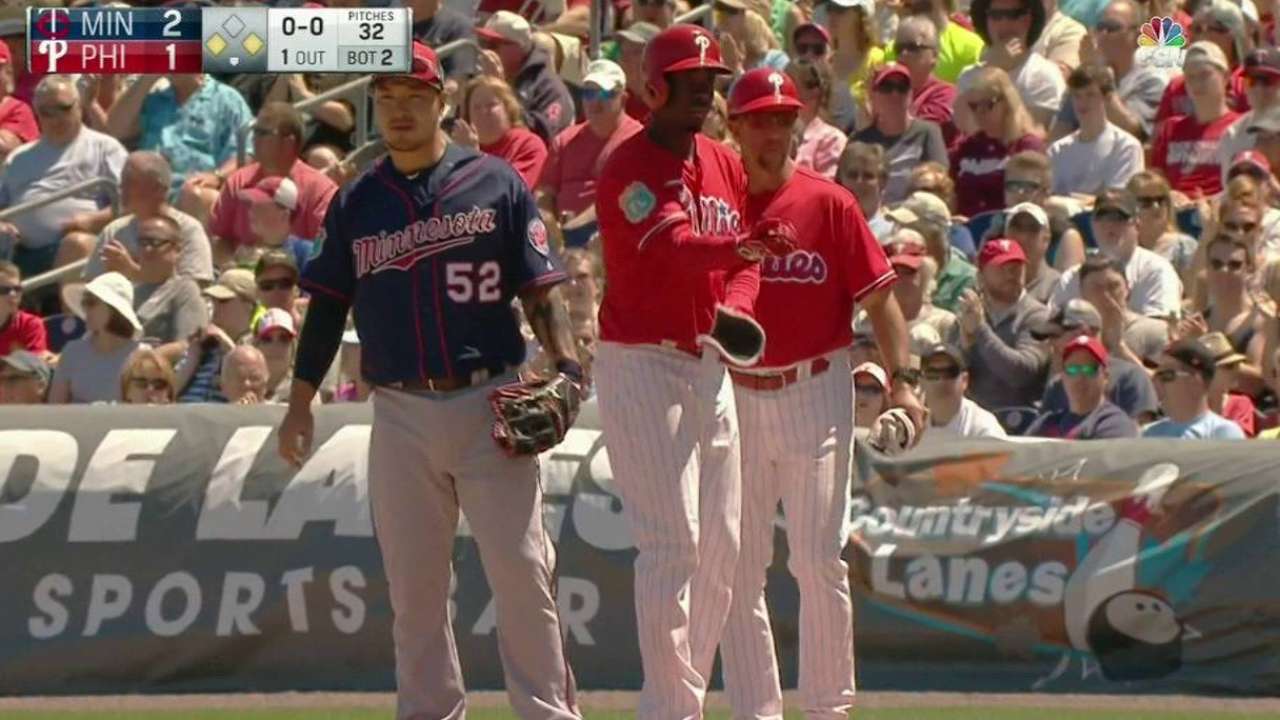 Sweeney was acquired by the Phils as part of the Chase Utley trade, but the 25-year-old struggled last season with the team, hitting just .176 in 37 games. He played second and third base, as well as all three outfield positions.
"He's got to hit, it's pretty simple," Mackanin said. "Improve his defense. At this level you have to produce. Numbers matter and he doesn't have numbers."
Mackanin said that while Sweeney still possesses great potential, it hasn't been realized yet.
"At some point you have to live up to your potential," Mackanin said.
Glenn Sattell is a contributor to MLB.com and covered the Phillies on Tuesday. This story was not subject to the approval of Major League Baseball or its clubs.