Fulmer, Burdi not among White Sox callups
Coats, Garcia and Smith earn promotions to Majors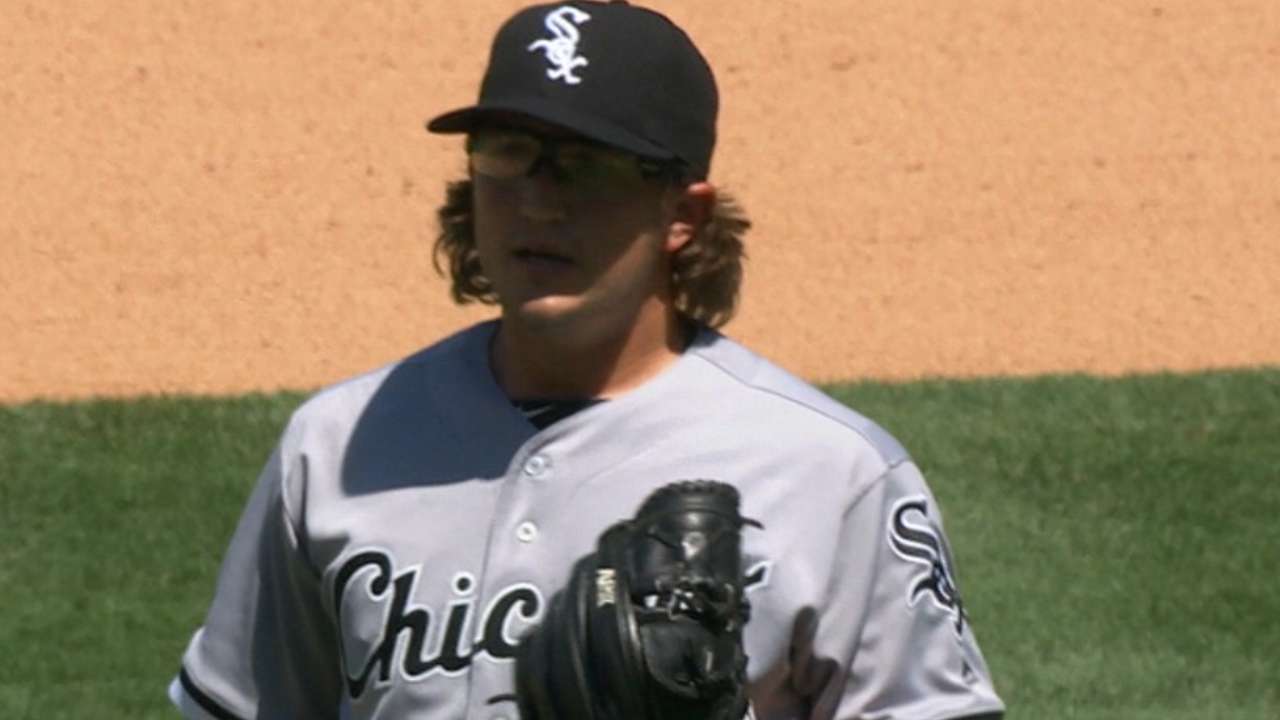 CHICAGO -- With all due respect to outfielder Jason Coats, utility player Leury Garcia and right-hander Blake Smith, who fully earned their Tuesday promotion to the White Sox Major League roster, the day's seemingly bigger news came from the omission of Carson Fulmer and Zach Burdi among the callups.
Fulmer stands as the White Sox No. 1 prospect per MLBPipeline.com, while Burdi, the 26th pick overall in the 2016 MLB Draft, checks in at No. 4. General manager Rick Hahn's omission explanation took a page out of George Costanza's iconic "Seinfeld" line in that the organization wanted both right-handers to end the current campaign on a high note.
Burdi, 21, threw 68 innings combined between his stint as the closer for the University of Louisville and over Minor League stops in Arizona, with Class A Winston-Salem, Double-A Birmingham and Triple-A Charlotte. He fanned 51 over 38 Minor League innings, in what Hahn termed "a fantastic year."
"Frankly we felt enough was enough for him," Hahn said. "We view it as a very successful year, one in which he squarely put himself on the map for the not-too-distant future for us. We expect to see him in big league camp, come in and show what he can do against big league hitters at that time. We felt his workload was such that it didn't make a lot of sense to bring him at this time."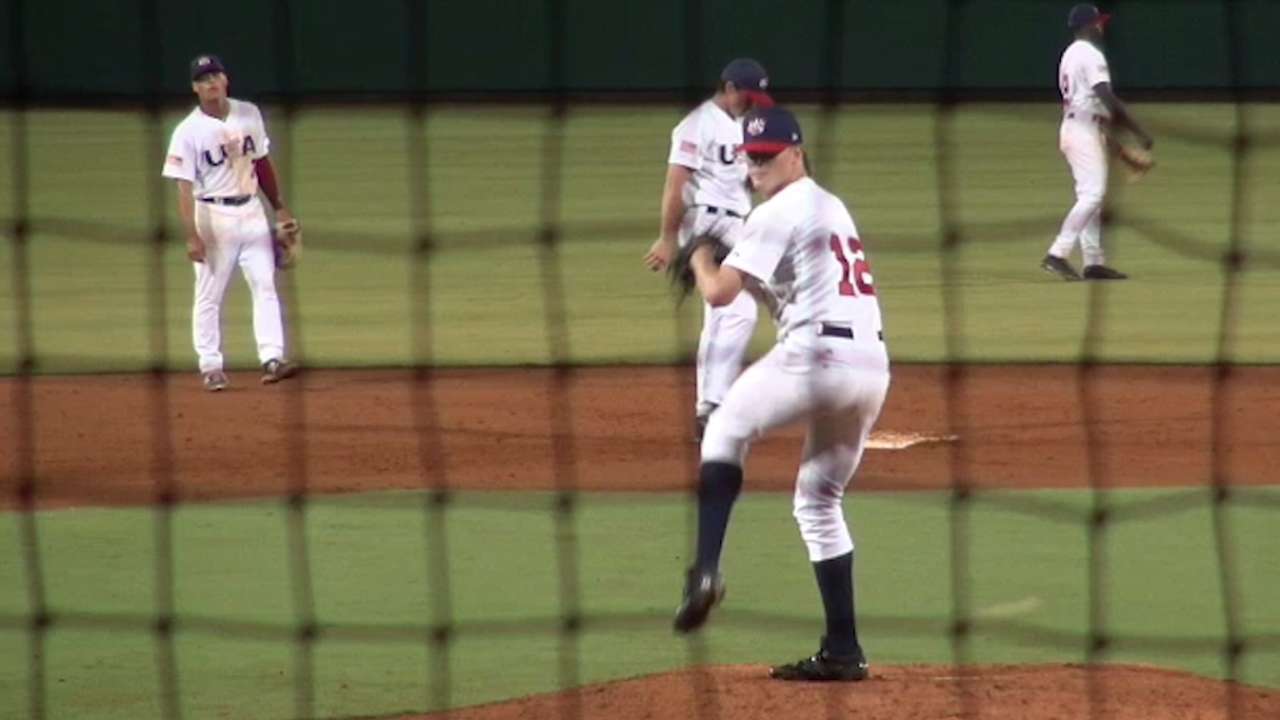 In eight relief appearances for the White Sox this season, the 22-year-old Fulmer posted an 8.49 ERA. He moved from a starter for Double-A Birmingham to the White Sox relief crew and then back to Charlotte to stretch out again and possibly get a September start or two in the big leagues.
One run was allowed by Fulmer over his past three Charlotte starts covering 15 innings, with 14 strikeouts and three walks. Fulmer wasn't in line for quality innings down the home stretch, so the White Sox shut him down.
"He has really taken to the adjustments in Charlotte," Hahn said. "We view him as a potential starting piece for us in the future. He's going to head home on a high note based on his last couple of starts down in Charlotte. We'll see him in Glendale [Ariz., at Spring Training]."
The idea of Fulmer being rushed into his July 15 callup after the All-Star break was mentioned to Hahn, who acknowledged they were pushing it when adding Fulmer in part because they were changing his role. But it was a positive push for Fulmer's big-picture outlook.
"What we were trying to balance was one, what's best for his long-term development and two, having a team that frankly was teetering on the brink of being competitive and needed help in the bullpen," Hahn said. "We felt he was probably one of our most talented arms down there at this point and bringing him here in that role was going to allow us to introduce him slowly to the big league level.
"But we do think he benefited from his time here in Chicago, to get used to what big league hitters look like, how they react to his stuff and the adjustments he was going to have to make in order to take that next step. It's going to make it easier on him the next time when he shows up here, very likely to stay."
Scott Merkin has covered the White Sox for MLB.com since 2003. Read his blog, Merk's Works, follow him on Twitter @scottmerkin, on Facebook and listen to his podcast. This story was not subject to the approval of Major League Baseball or its clubs.