Smith, Renda and Selsky called up to Reds
Williams: Herrera, Winker not added due to injury, lack of playing time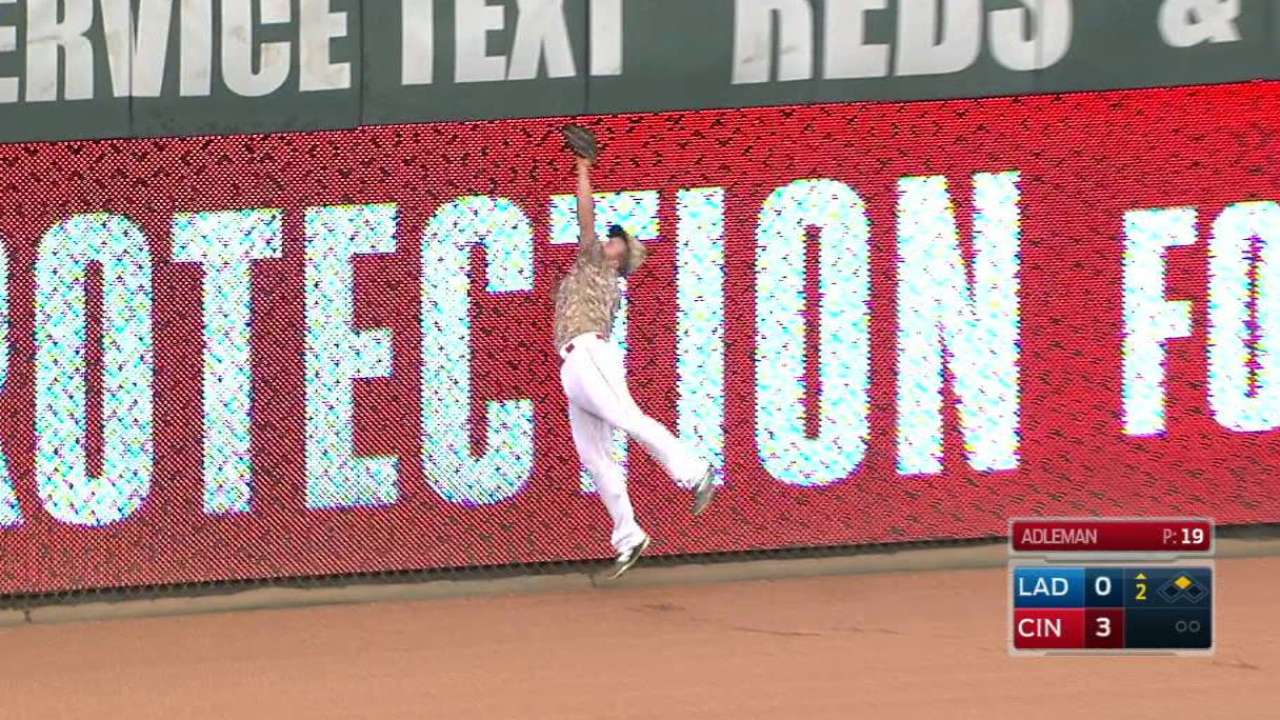 CINCINNATI -- The Reds made three more September callups on Tuesday when right-handed reliever Josh Smith, outfielder Steve Selsky and infielder Tony Renda were recalled from Triple-A Louisville.
Selsky, who had missed time with a torn meniscus in his left knee and had arthroscopic surgery in early August, was added once he passed tests from the medical staff. Fans anticipating the Major League debut of outfield prospect Jesse Winker or a first look at recent acquisition Dilson Herrera will have to wait some more. Neither will be called up this month. The decisions to not add them came down to both the lack of opportunity and health concerns.
"It's just making sure they get the rest they need to get prepared for next year," Reds general manager Dick Williams said. "Jesse missed an extended period of time with the wrist injury. He obviously came back and played at a high level. The power maybe wasn't there, but you can make a case that for Jesse, some rest will do him good.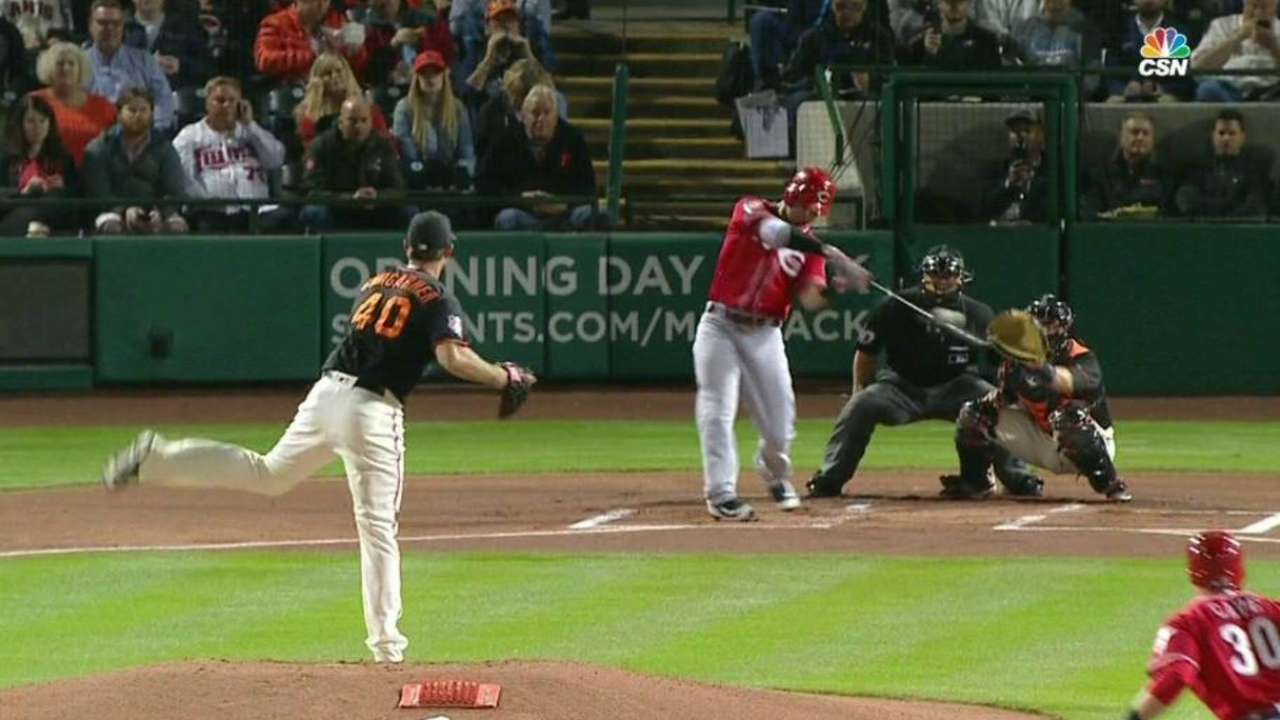 "Same thing with Dilson. When we got him, he missed some games with the shoulder. He missed some more with us. There's not really a good case made to bring those guys here to sit on the bench. If you bring them here, you want to try and get them into games to see what you have."
Winker, the Reds' No. 3 prospect according to MLBPipeline.com, batted .303/.397/.384 with three home runs and 45 RBIs in 106 games for Louisville. He also dealt with a right wrist sprain in June that kept him out nearly a month.
Herrera was part of the Aug. 1 trade that sent right fielder Jay Bruce to the Mets. He missed time with a sore right shoulder shortly after the deal, which stemmed from sleeping on it in the wrong position while on a bus. It's not considered a serious issue, according to Williams. In 110 games with Louisville and the Mets' affiliate in Las Vegas, Herrera batted .274/.335/.456 with 15 homers and 64 RBIs.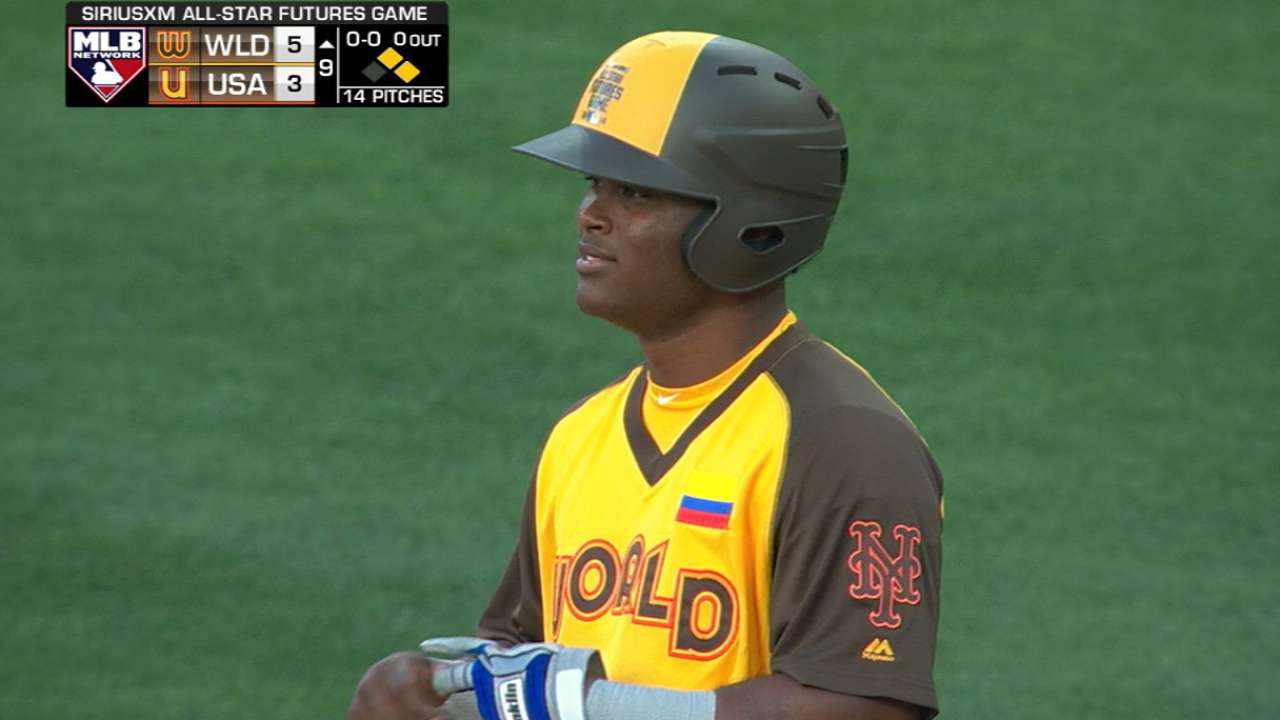 Injury report
• Right-hander Homer Bailey (right biceps tenderness) has been playing catch and has been able to increase the intensity of his throws. It could be a few days, or longer, before Bailey can work from a mound, according to manager Bryan Price.
• Rookie left-hander Cody Reed (lower back stiffness) has yet to resume throwing since he was injured on Aug. 29 at Louisville. Reed remains optimistic he will be able to pitch for the team this month out of the bullpen.
"Obviously, I struggled when I first got here and it continued in the starting rotation," said Reed, who was 0-7 with a 7.36 ERA in his 10 big league starts. "The game sped up on me, and I have to manage that a little better. For the most part, I want to get some confidence back and get guys out one or two innings at a time or whatever it is. I will have to work my way back into the rotation."
• Utility player Hernan Iribarren won the International League batting title with an average of .327 this season for Louisville.
"It means a lot to me. It's been a long road for me," said Iribarren, who was called up to the big leagues Sunday for the first time since 2009.
Mark Sheldon has covered the Reds for MLB.com since 2006, and previously covered the Twins from 2001-05. Follow him on Twitter @m_sheldon and Facebook and listen to his podcast. This story was not subject to the approval of Major League Baseball or its clubs.