Cecchini, Nimmo highlight Mets' callups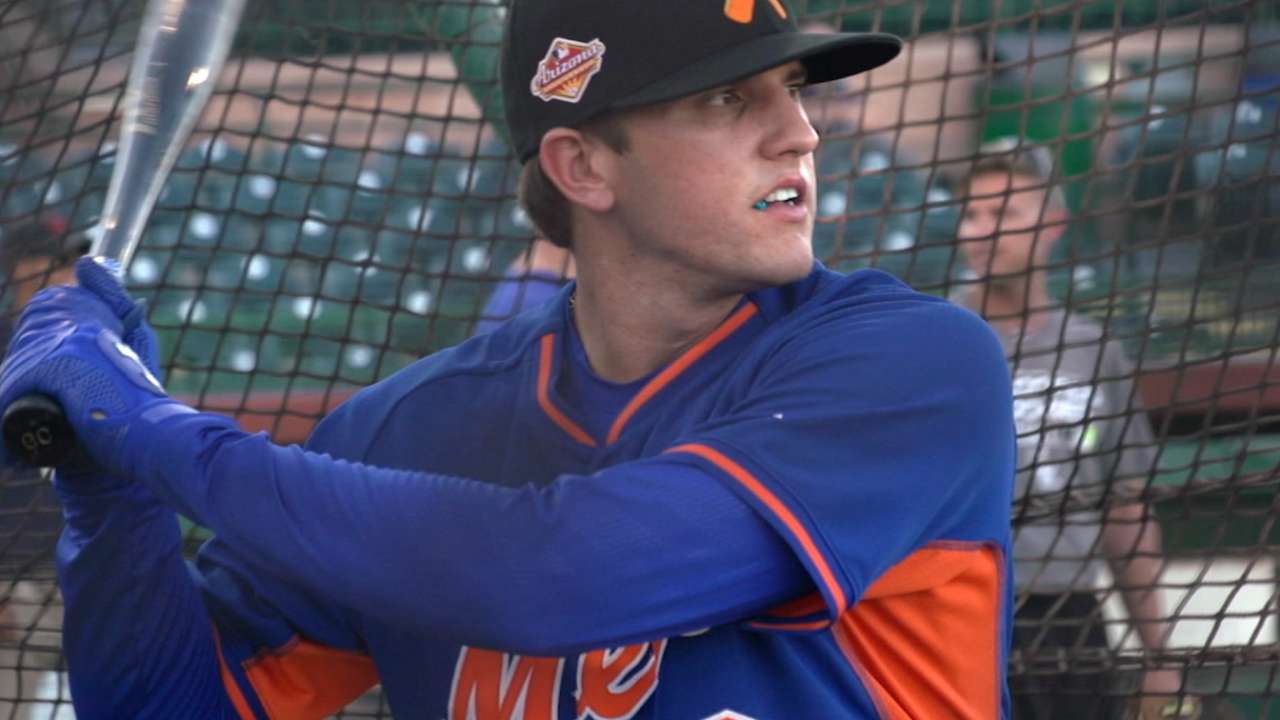 CINCINNATI -- With Triple-A Las Vegas' season concluding, Gavin Cecchini and Brandon Nimmo highlight the list of Mets callups on Tuesday, the team announced.
Cecchini, the Mets' No. 3 prospect according to MLBPipeline.com, has yet to make his MLB debut. The 22-year-old shortstop batted .325 with eight homers and 55 RBIs in 117 games for Las Vegas this season.
"It's something that I dreamed of my whole life and as a kid coming up, obviously you want to play in the Big Leagues," Cecchini said. "It's a dream right now. It's everything that I imagined."
Nimmo, the organization's No. 5 prospect, made his Mets debut in late June. The 23-year-old outfielder has hit .237 with one home run and five RBIs in 20 games for the big league club. He hit .352 with 11 home runs and 61 RBIs in 97 Triple-A games this season.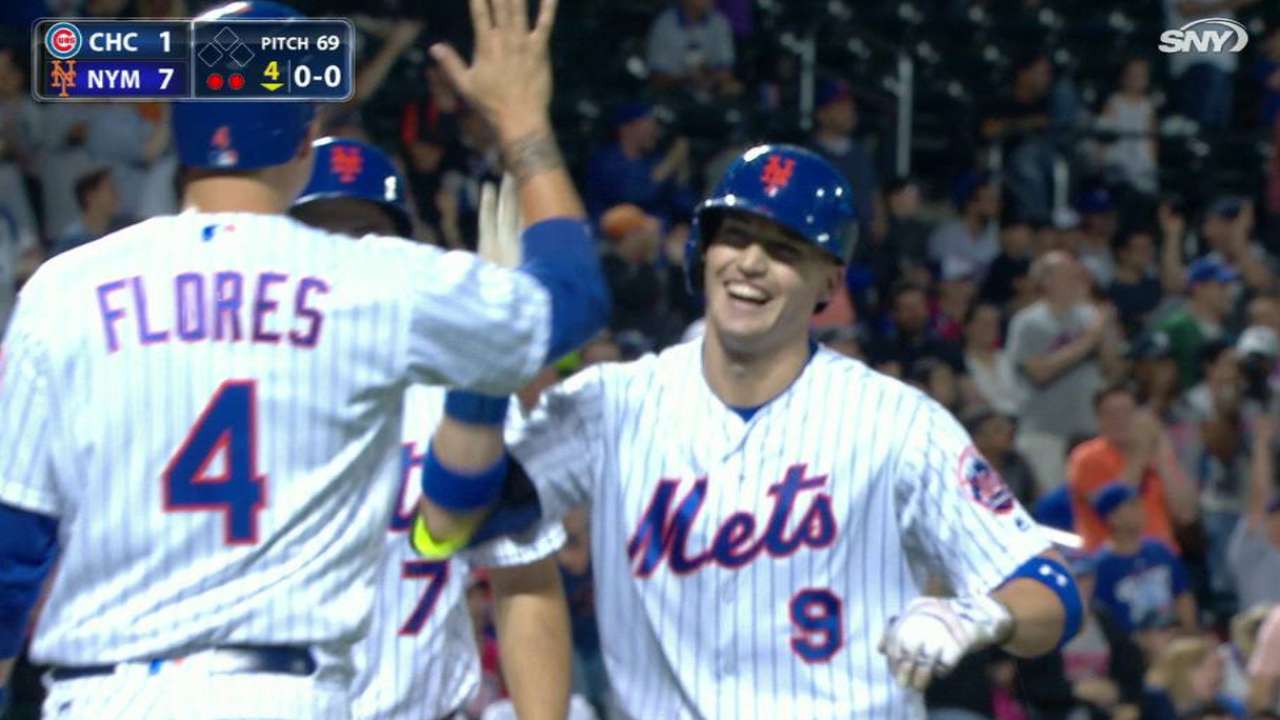 Also among the Mets' callups Tuesday were infielder T.J. Rivera -- the winner of the Pacific Coast League batting title with a .353 average and the team's No. 30 prospect who saw his first career Major League action in August -- infielder Eric Campbell, left-hander Josh Edgin and right-hander Erik Goeddel, all of whom have spent some time with the Major League club this season.
"We've used a lot of these guys that are coming up throughout the year, obviously," Mets manager Terry Collins said. "Sometimes you've got to reward some guys. You've got to reward what they did in the Minor Leagues. That's part of what September is."
Although the group represents some of the Mets' best prospects, they won't be forced into the lineup. With the Mets just one game out of the Wild Card, Collins acknowledges that most of the guys will be used in reserve roles and that the important thing is to keep his regulars sharp.
"We're in a pretty important situation where we've got to win," Collins said. "As much as you'd like to make sure that you keep them sharp, the guys we need to keep sharp are these guys that we know we're going to use in crunch time."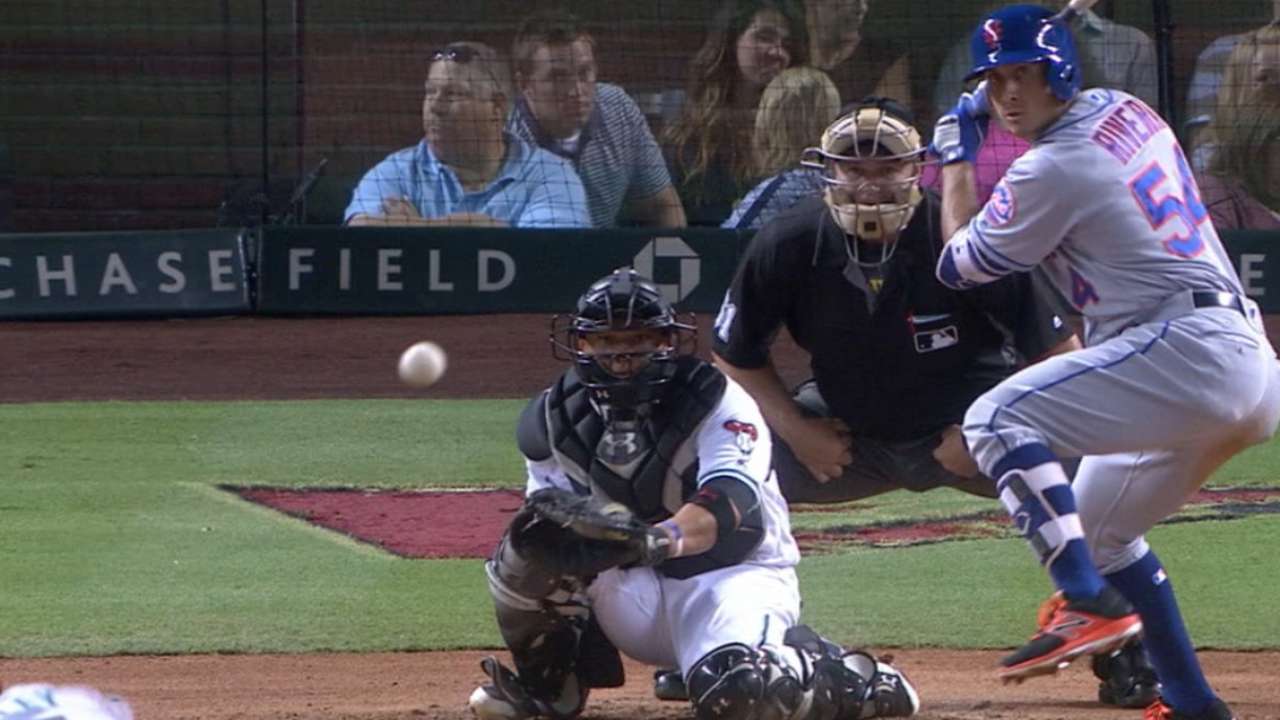 Rivera, Nimmo compete for PCL batting title
Before they were called up, Rivera and Nimmo were in a dead heat for the PCL batting title.
Coming into the season's last game on Monday, Nimmo had a .354 average, just slightly ahead of Rivera's .350.
After going 1-for-4 in his first four plate appearances, Nimmo came up to bat in the ninth with a chance to win the title. A hit would've given him a .355 average on the season, just edging out Rivera, who went 3-for-5 to finish at .353. Instead, Nimmo lined out and ended the season at .352.
"I had no idea how close it was until like my second, no, my third at-bat," Rivera said. "Guys were joking about it in the locker room, we were kind of having fun with it. Until my last couple at-bats I had no idea how close it was and I could hear them saying things when Nimmo was up and I was up. I was like, 'Oh man, this is actually getting real close.'"
Cody Pace is a reporter for MLB.com based in Cincinnati. This story was not subject to the approval of Major League Baseball or its clubs.