Wild Card races heating up on MLB.TV
Today's results could shake up standings in both leagues
The Wild Card races in both leagues are coming down to the wire, and there could be some significant changes in the standings when the dust settles after today's full slate of Major League games.
The Cardinals will look to leapfrog the Giants into the top Wild Card spot in the National League, where the Mets are only one game behind St. Louis. Meanwhile, in the American League, the Orioles and Tigers enter today tied for the second Wild Card, with the Red Sox in front by one game.
And the best place to watch all the drama unfold is on MLB.TV.
MLB.TV Premium has returned with the same features as last year, and is only $24.99 for the rest of the season. This package has the best value and provides access to more than 400 devices and a free subscription to the MLB.com At Bat Premium app (a $19.99 value). It offers the best picture quality ever -- a new 60 frames per second -- for supported devices.
Here's what to watch for today in the Majors (all times ET):
Cardinals eye first Wild Card: STL@PIT, 7:05 p.m.
The Cardinals and Pirates meet in a matchup of two NL Central clubs moving in opposite directions in the Wild Card race. With a win in the second of the three-game series, the Cardinals could leapfrog the Giants and take ownership of the top Wild Card spot. St. Louis enters a half-game back of San Francisco.
The Pirates will try to snap a seven-game losing skid that has dropped them 4 1/2 games behind the Cardinals in the Wild Card standings. The Bucs haven't lost eight in a row since 2011, and Ryan Vogelsong will try to be the stopper on the mound. He's 2-3 with a 3.44 ERA in six starts since returning from the disabled list.
Luke Weaver gets the ball for the Cardinals in his fifth career start. He's produced quality starts in his last two outings and has not allowed more than three runs in a start.
Stat that matters: The Cardinals have homered in 24 consecutive games, one shy of tying the Padres for the longest streak this year.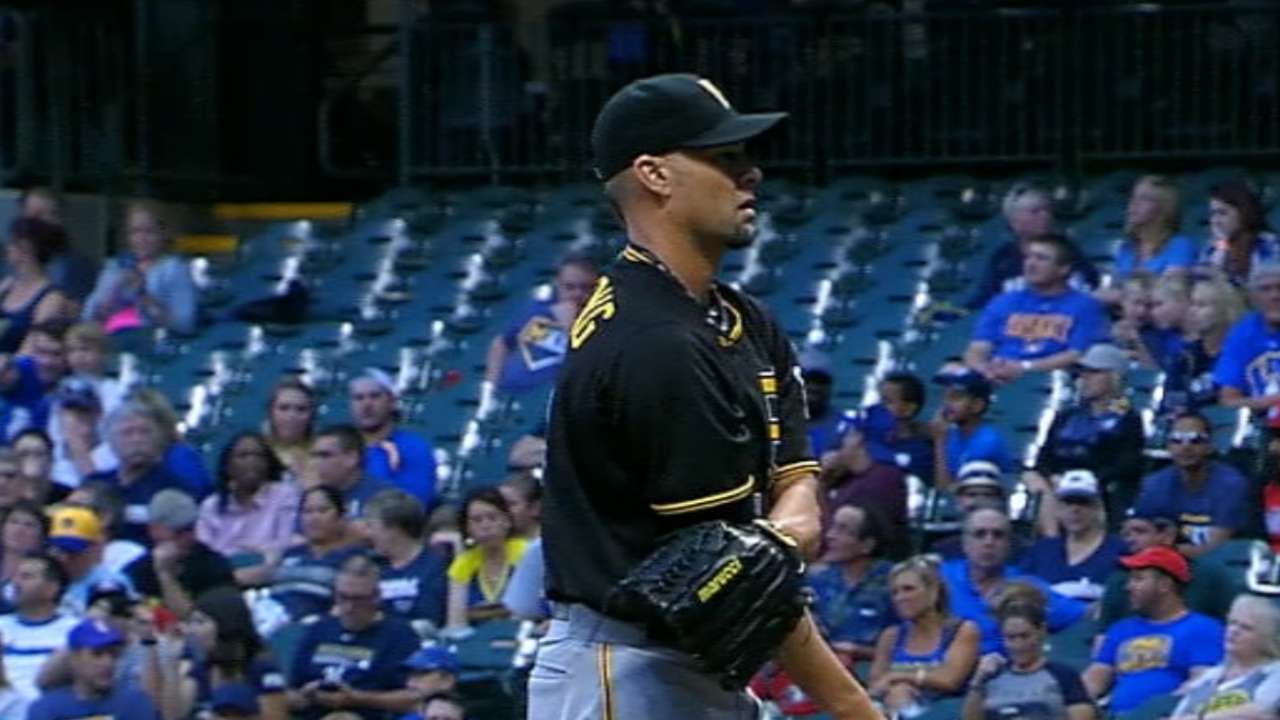 O's face tough task against Odorizzi: BAL@TB, 7:10 p.m.
A potent Orioles offense will have its work cut out against Rays right-hander Jake Odorizzi, who has been the best starter in the AL in the second half, going 6-0 with an AL-best 1.89 ERA. Odorizzi was 3-5 with a 4.47 ERA in the first half.
The Orioles are tied with the Tigers for the second AL Wild Card, one game behind the Red Sox and two games up on the Astros.
Yovani Gallardo starts for the O's, who are playing the second of nine games on a road trip that will go a long way toward determining their postseason chances. Gallardo has allowed 11 runs (10 earned) over his last 7 1/3 innings, covering two starts. He's had success against the Rays in his career, going 2-1 with a 3.86 ERA in five starts.
Stat that matters: Gallardo has received an average of 4.05 runs of support per start, which ranks last among Orioles starters this year.
Mets surging in Wild Card standing: NYM@CIN, 7:10 p.m.
The Mets have won three in a row and have a chance to move into a tie for the second NL Wild Card. Rafael Montero starts in place of Jacob deGrom, who is out indefinitely with soreness in his forearm. It's the second start this year for Montero, who has 11 career starts to his name. Montero made a spot start on Aug. 29, pitching five scoreless innings on 100 pitches against the Marlins.
Brandon Finnegan gets the ball for the Reds. The left-hander has worked at least six innings in each of his last three starts, including two seven-inning outings. Finnegan is coming off one of his best starts, striking out nine in seven innings against the Angels on Wednesday. His 154 2/3 innings this season is a career high, so the Reds are likely to limit his work down the stretch.
Stat that matters: The Mets have won 12 straight games against the Reds, which is the club's second-longest winning streak versus any opponent in franchise history.
Tigers go for series win: DET@CWS, 8:10 p.m.
Matt Boyd takes the mound for the Tigers, who have won 11 of their last 14 games, in the second of three games at U.S. Cellular Field. Boyd owns a 6.39 ERA in three career starts against the White Sox, all of which have come this season. He has a 7.27 ERA in two starts in Chicago.
Miguel Gonzalez is scheduled to come off the disabled list and start for the White Sox, who have won 11 of their last 17 home games. Gonzalez has been out since Aug. 12, the result of a strained right groin.
Stat that matters: Tigers slugger Miguel Cabrera is batting .412 (21-for-51) with 10 runs scored and nine RBIs over his last 13 games.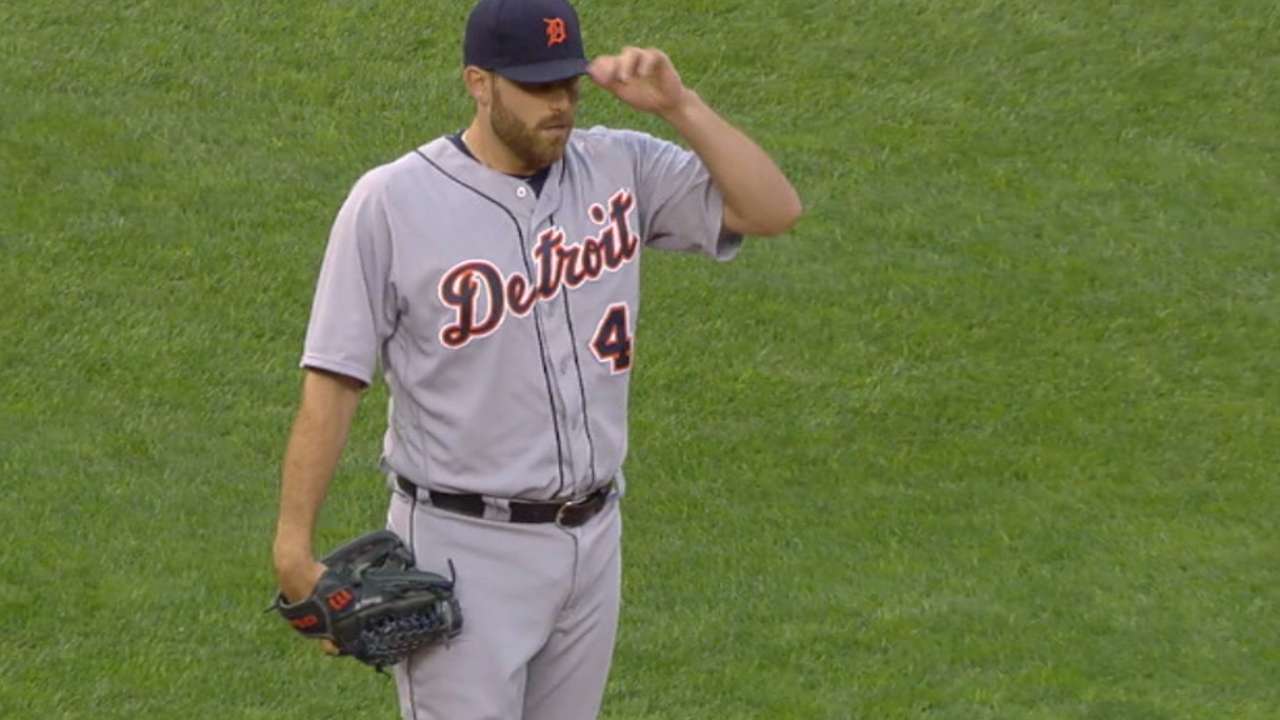 Giants trying to hold on: SF@COL, 8:40 p.m.
Jeff Samardzija starts for the Giants, who have lost two in a row to shrink their lead over the Cardinals to a half-game for the top Wild Card spot. Samardzija has enjoyed far more success than the average pitcher at hitter-friendly Coors Field, where he is 2-0 with a 2.01 ERA in five career appearances (two starts). In two starts against Colorado this year, Samardzija has allowed four earned runs in 15 2/3 innings.
Rookie Tyler Anderson starts for the Rockies. Anderson is coming off arguably his best start of the season, when he fired 6 1/3 shutout innings to beat the Dodgers on Wednesday. Anderson has produced a 23-to-5 strikeout-to-walk ratio over his last three outings, and his 3.43 ERA is the lowest in franchise history for a pitcher through 15 starts.
Stat that matters: Rockies third baseman Nolan Arenado is hitting .321 (18-for-56) with four homers and 21 RBIs in 14 games against the Giants this season. That is tied for the most RBIs by a player against one opponent this season with Kris Bryant (vs. Reds) and Daniel Murphy (vs. Mets).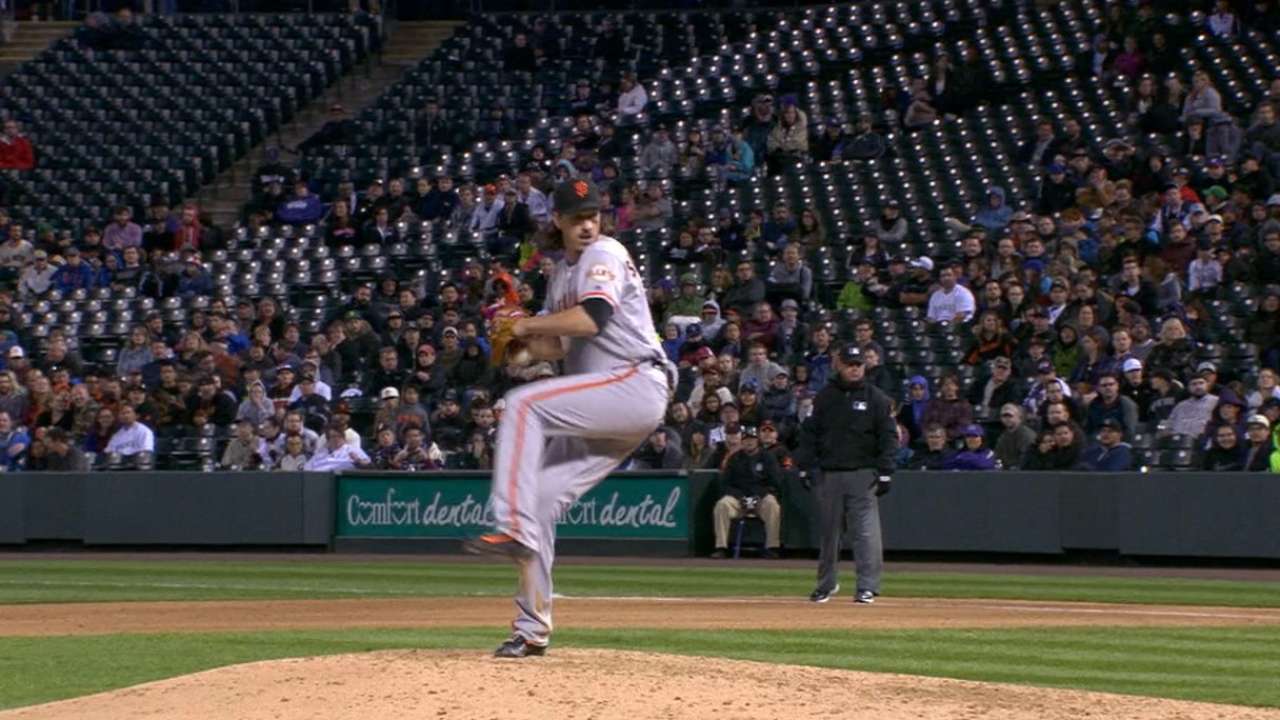 MLB.TV Premium subscribers get the Mosaic View -- split screen or quad, available on PC or Mac only. That always comes in handy, especially when scoreboard-watching looms. MLB.TV Premium and MLB.TV Single Team subscribers both enjoy HD and both will get real-time highlights and player stats automatically loaded moments after they occur (only for the game you are watching with MLB.TV Single Team, and for all games with MLB.TV Premium).
Austin Laymance is a reporter for MLB.com. This story was not subject to the approval of Major League Baseball or its clubs.