Angels' bats stay hot with another 10-run game
Los Angeles has scored 32 runs over its last four games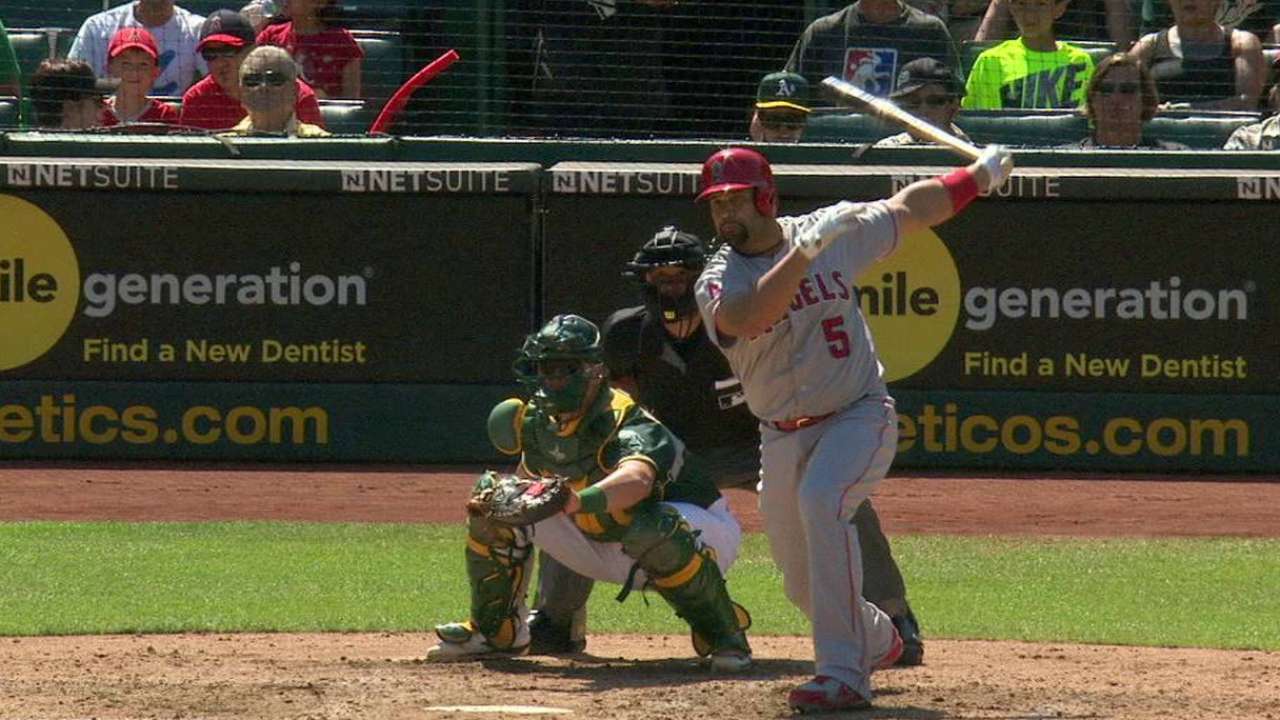 OAKLAND -- With another double-digit offensive output on Monday, the Angels' bats continued their recent hot stretch.
Los Angeles has now scored 32 runs over its last four games after a 10-7 win over the Athletics on Monday. Mike Trout was 3-for-4, while Kole Calhoun, Albert Pujols and C.J. Cron had two hits each. Calhoun hit his 16th home run of the season in the second inning, and Cron extended his career-high hitting streak to 12.
The Angels have suffered through four shutouts this season, the fewest in the Majors, and just one since the beginning of June.
"Our offense has been pretty consistent all year," Angels manager Mike Scioscia said. "There were stretches when the offense really took off and times they dropped back down. Hopefully we can continue to improve in the offseason."
The Angels have won eight of their last nine games and are averaging 6.2 runs a game over that span. That will bring a smile to any starting pitcher.
"These guys come out and put some good swings on the ball," starting pitcher Jered Weaver said. "They are doing a great job at the plate."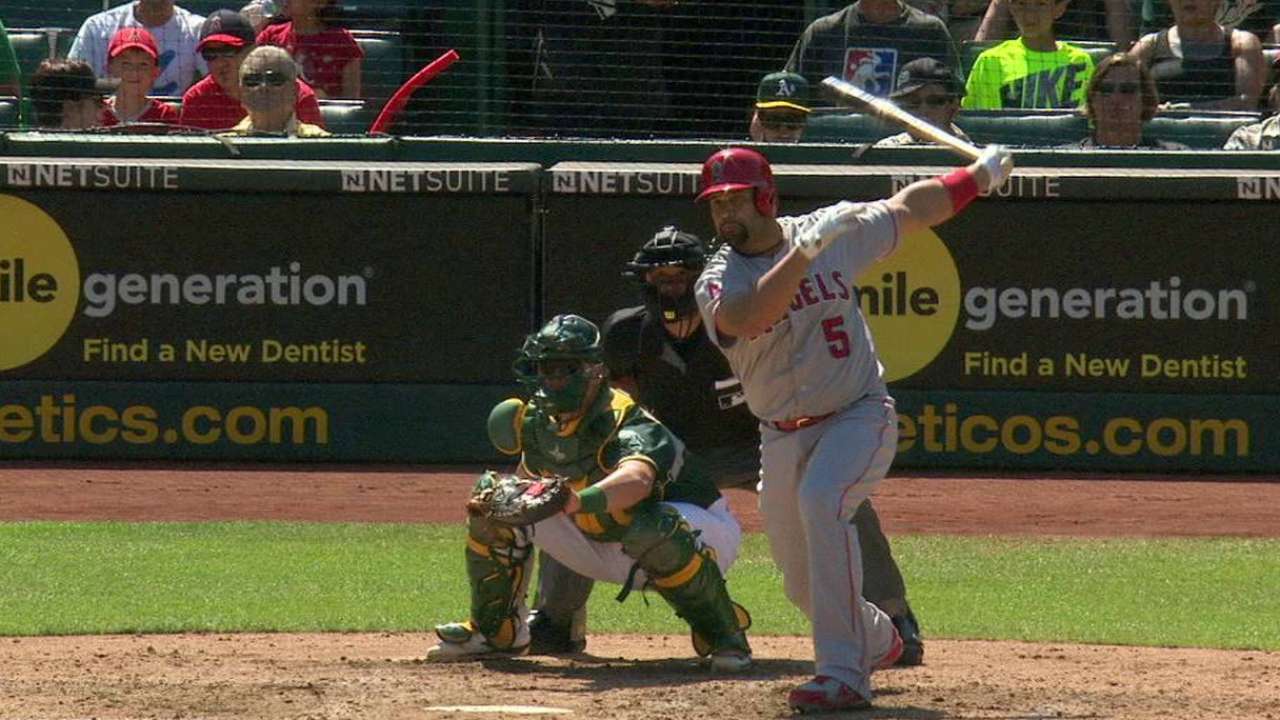 With his two-run double, Pujols is tied with Toronto's Edwin Encarnacion for the most RBIs in the American League with 110, while Trout, who is hitting .453 with 11 RBIs in his last 15 games, climbed into a first-place tie with Toronto's Josh Donaldson for runs scored at 108 by scoring twice on Monday.
"We're scoring runs early, helping the pitchers and winning games," Trout said. "I'm trusting my routine and getting results."
Trout leads the league in walks and on-base percentage and is third in batting average. He still has a chance for another 30-30 season, too, with 27 homers and 23 stolen bases with 23 games remaining.
Rick Eymer is a contributor to MLB.com based in Oakland. This story was not subject to the approval of Major League Baseball or its clubs.