Lindor's 'swim' move leads to a run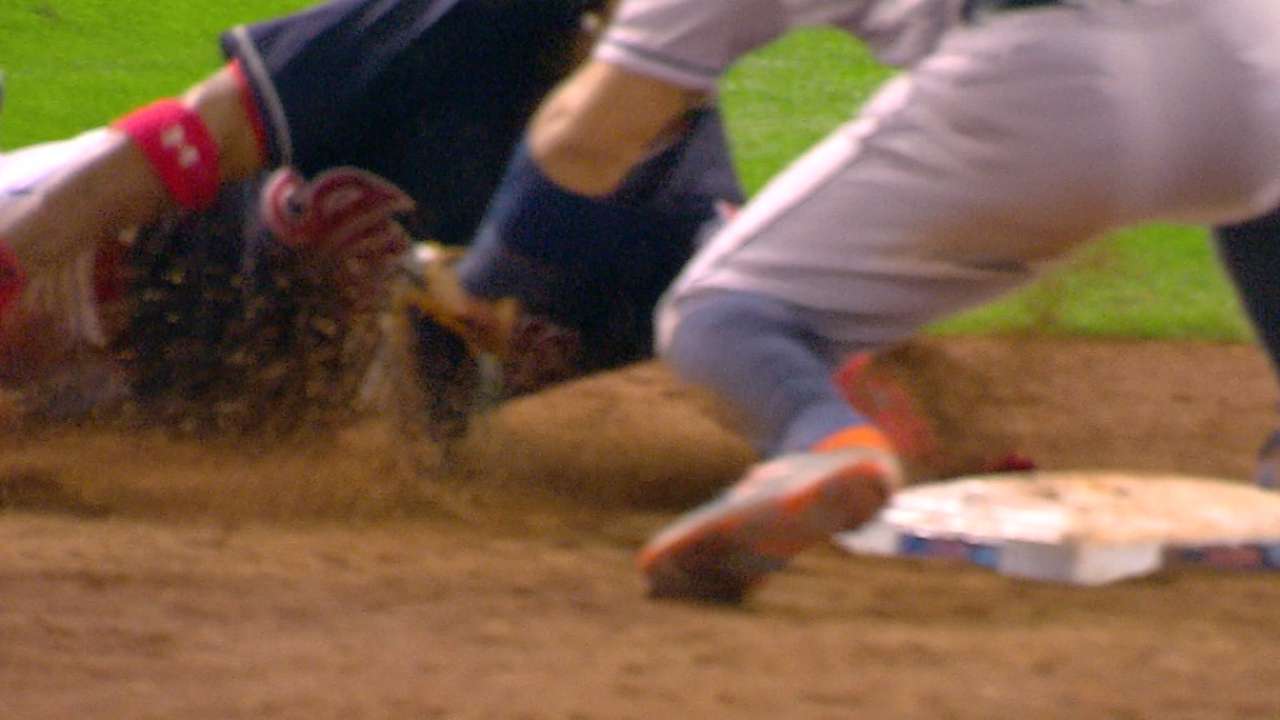 CLEVELAND -- Indians shortstop Francisco Lindor was certain that a mistake had been made. He shook his head and pointed toward the dugout, calling for a review, as he stood firm at second.
"He knew right away," manager Terry Francona said after the Tribe's 6-2 loss to the Astros on Monday at Progressive Field.
Lindor led off the bottom of the third inning with a line drive off the wall in right, and a good throw by Houston right fielder Teoscar Hernandez made the play at second closer than it originally appeared to be.
The throw beat Lindor to the bag, but as Jose Altuve went to make the tag, Lindor maneuvered out of harm's way by using his trademark swim move.
"Obviously, he's a pretty athletic kid to be able to do that," Francona said.
He most recently employed it against Boston on May 20, when he avoided a tag at home to score a run in the team's 4-2 win.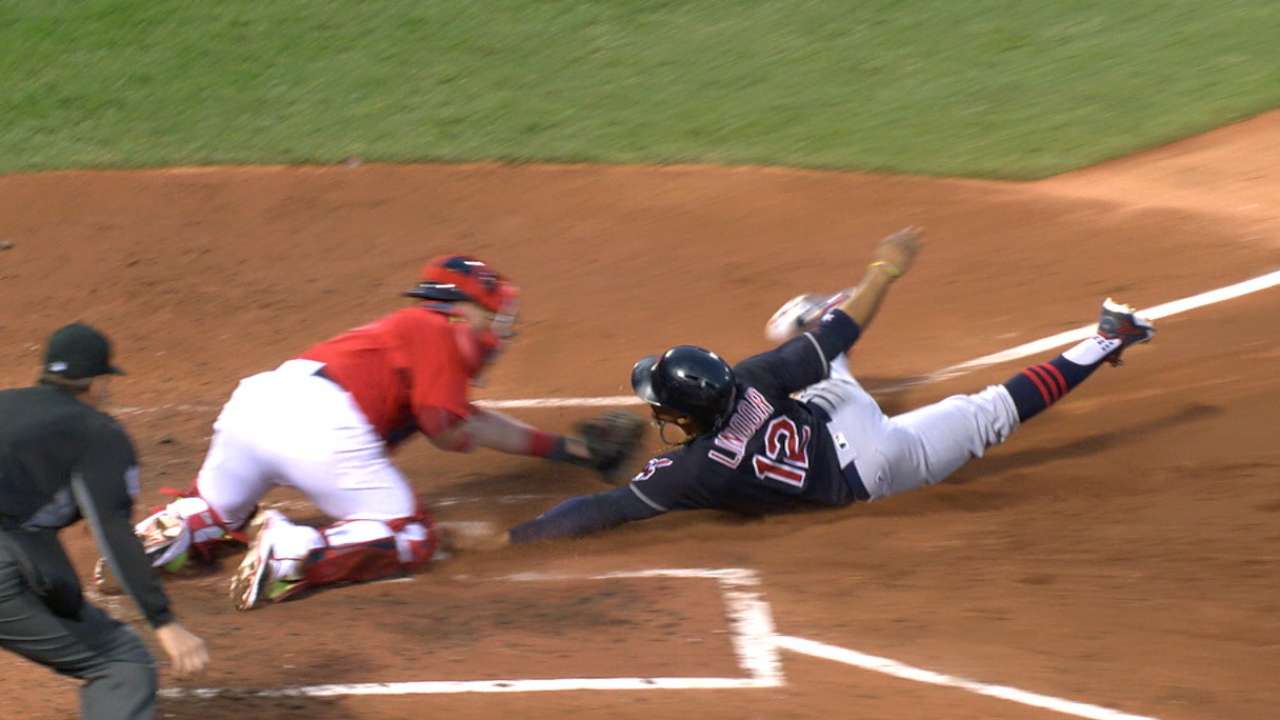 Lindor was originally ruled out on Monday, but after a review of two minutes and 21 seconds, the call was overturned. Two batters later, Lindor scored on a single from Jose Ramirez, trimming the deficit to two runs.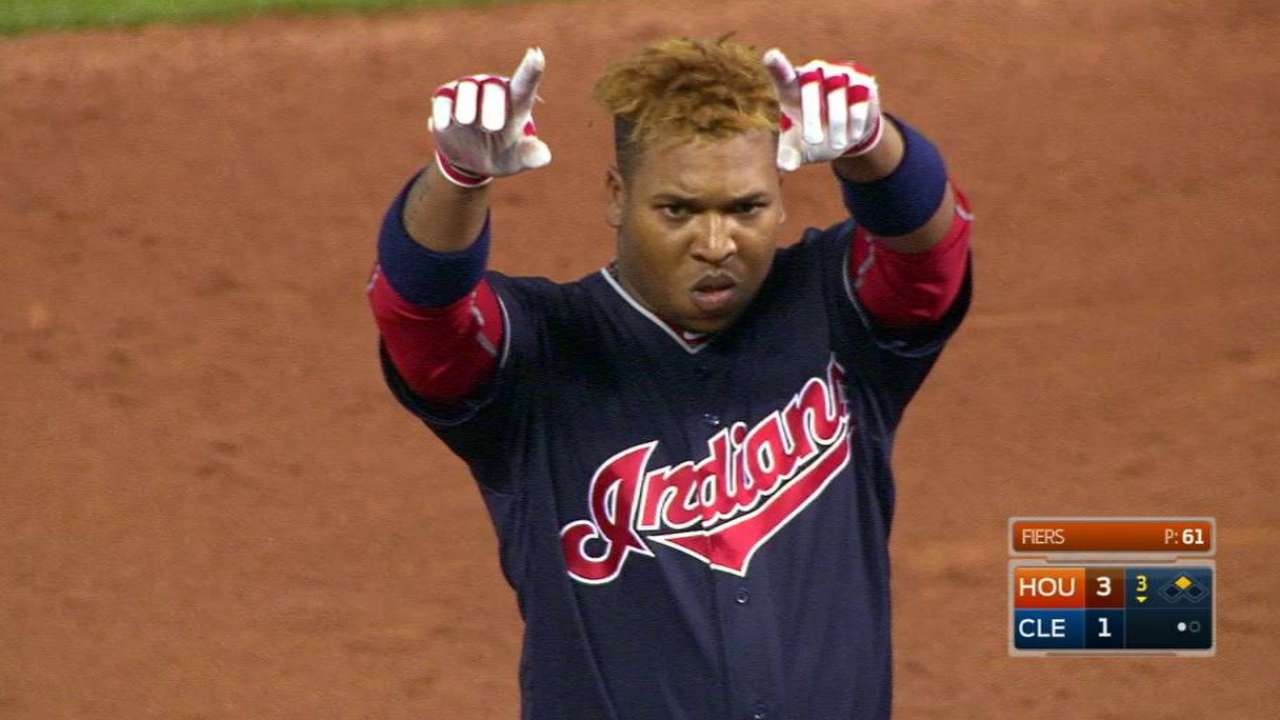 Shane Jackson is a reporter for MLB.com based in Cleveland. This story was not subject to the approval of Major League Baseball or its clubs.