Inciarte extends second-half surge
Center fielder poised to produce one of best post-break batting averages in Braves history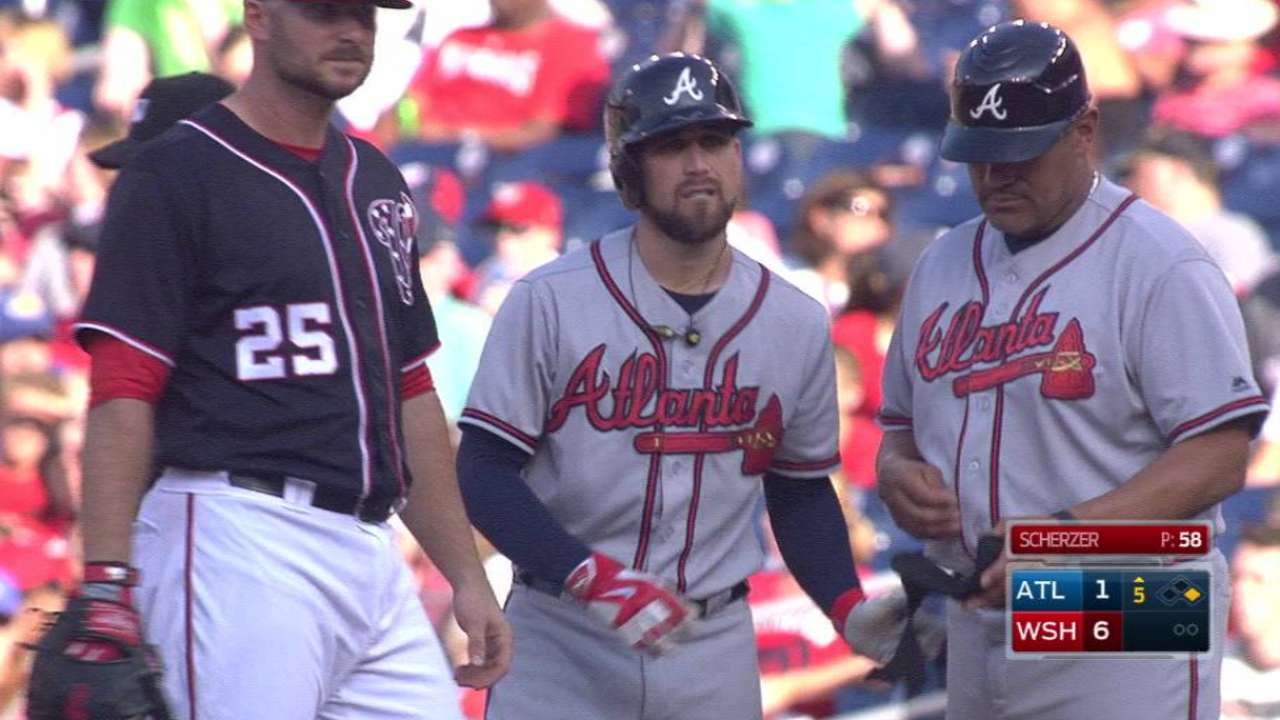 WASHINGTON -- Fully recovered from the left hamstring injury that prevented him from finding instant comfort within a new environment, Ender Inciarte has spent the past two months proving he has the potential to be a game changer -- both with the bat and the glove. His prolonged success has positioned him to produce the best post All-Star break batting average in Braves history.
Inciarte improved his bid as he notched his fourth multihit game in the past five days during Monday's 6-4 loss to the Nationals at Nationals Park. His leadoff single fueled a two-run ninth inning against All-Star closer Mark Melancon and improved his batting average since the break to .369 -- which stands tied with Rico Carty (1970) for the best mark any Braves player has produced within this span dating back to 1933.
"Obviously since the All-Star break, but even before that, you could totally tell he was coming and coming hard and coming fast," Braves first baseman Freddie Freeman said. "You knew soon he was going to pass everybody up."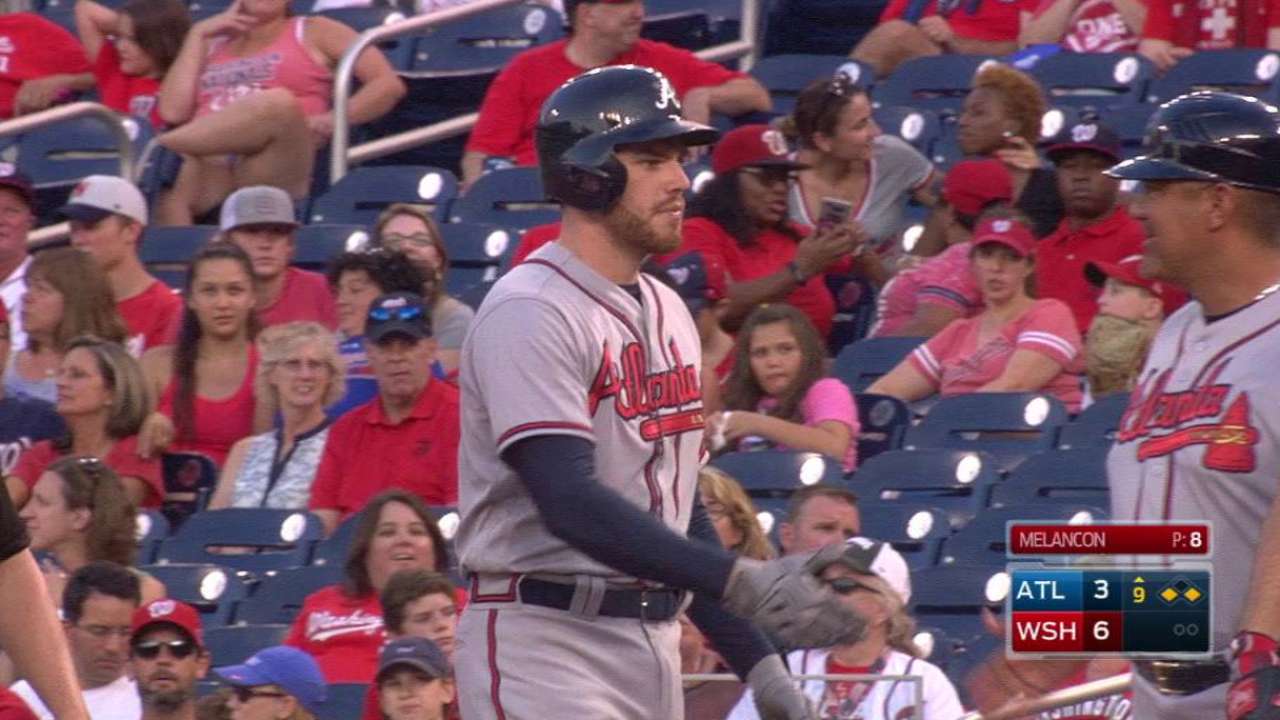 As the Braves have averaged 5.1 runs per game since the start of August, it has been easy to credit the July 30 acquisition of Matt Kemp, who has lengthened the lineup while serving as a a right-handed buffer between Freeman and Nick Markakis. But the most influential change might have occurred on Aug. 5, when Atlanta manager Brian Snitker moved Inciarte back to the leadoff spot.
Inciarte has batted .362 with a .426 on-base percentage over 141 plate appearances since moving back to the top of Atlanta's lineup. He has recorded a hit in 45 of 49 games since the All-Star break. Included in this stretch is a 19-game hitting streak (July 19-Aug.9) and his current 16-game hitting streak.
"He continues to get on base and continues to have good at-bats," Braves second baseman Jace Peterson said. "He sets the table for us."
Inciarte batted .303 with a .338 on-base percentage for the D-backs last year and then was included in the blockbuster trade that also brought Dansby Swanson and Aaron Blair to Atlanta this past winter. During his first plate appearance of this season's third game, he strained his left hamstring, sidelining him for a month and influencing the .227 batting average he carried into the All-Star break.
This season's second half has obviously been much different for Inciarte, who can remain under club control through the end of the 2020 season.
As things stand, Carty, Felipe Alou (.367 in 1966), Ralph Garr (.366 in '71) and Hank Aaron (.360 in '58) are the only qualified Braves players since '33 to end a season having hit .360 or better after the All-Star break. Inciarte could soon add his name to this list.
"He gets us going," Freeman said. "What he did in Arizona, he's doing here now. I remember playing him the past couple years in Arizona and feeling like he got a hit against us every single time. He's been incredible."
Mark Bowman has covered the Braves for MLB.com since 2001. This story was not subject to the approval of Major League Baseball or its clubs.