Ellsbury, back in lineup, is difference-maker
Day after starting game on bench, outfielder powers Yanks to victory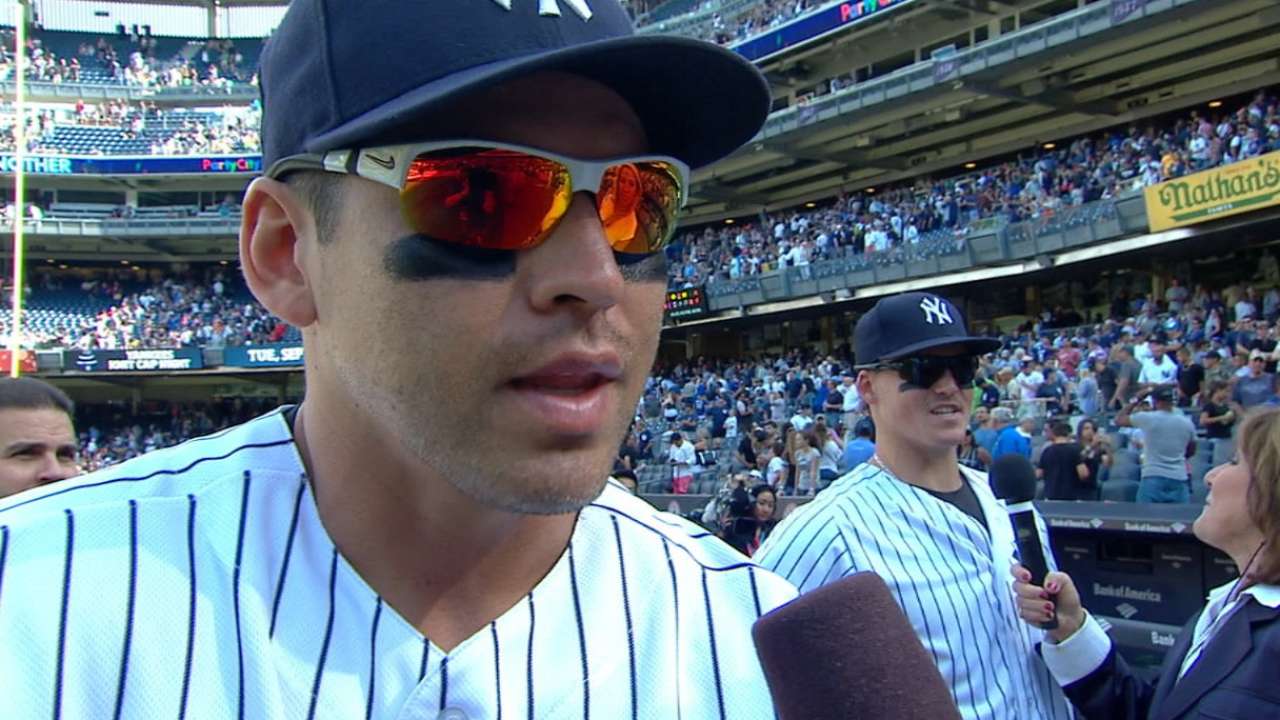 NEW YORK -- Jacoby Ellsbury didn't start Sunday afternoon in a game manager Joe Girardi deemed the most important of the season, but the veteran outfielder made his presence felt in his return to the lineup on Monday.
Ellsbury was responsible for a majority of the damage in the Yankees' 5-3, Labor Day victory over the Blue Jays, finishing 3-for-4 with a two-run home run, a season-high-tying three RBIs and a run scored.
"He had a big afternoon for us," Girardi said. "Obviously after we went down he helped us bounce back, and for him to hit a two-run home run, then the RBI single, it allowed [Masahiro Tanaka] to go to work."
There was some controversy surrounding Ellsbury on Sunday after Girardi did not start him against the left-handed Wade Miley. Ellsbury did enter the game in the seventh inning as a pinch-hitter and finished 0-for-2 in the victory.
"You always want to be in the lineup," Ellsbury said. "At the same time, the game is about statistics now, and maybe [Miley] was throwing well against lefties. I didn't look at the numbers. You want to be in the lineup every single day, but I was prepared to be in the lineup and I did get into the game."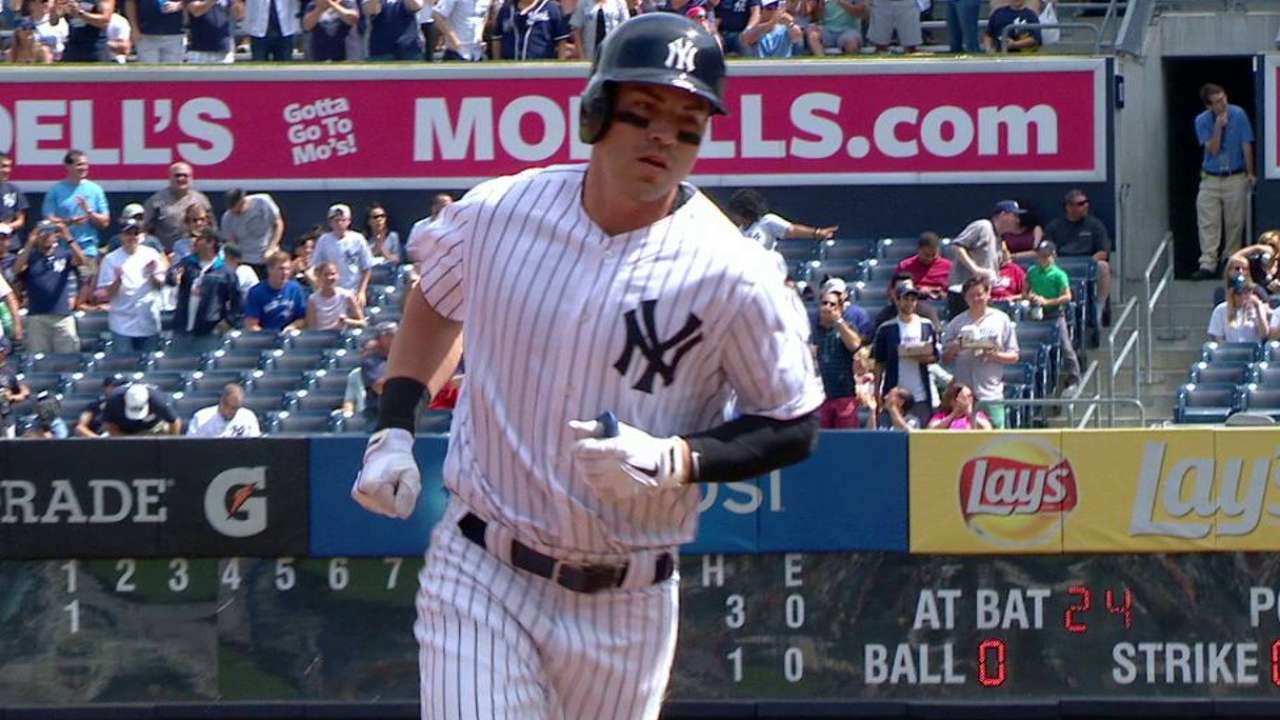 Ellsbury, who has hit just .241 against left-handers this season compared to .279 against right-handers, also noted that he wasn't the only left-handed bat out of the lineup on Sunday.
Monday was a much different story, as the 32-year-old started and was the difference-maker. His two-run home run was his third long ball in 14 games after hitting just one in the previous 58. Ellsbury also recorded his 10th three-hit game of the season, which is tied with Starlin Castro for the team lead.
Although the former World Series champion has seen his numbers decline the past two seasons, a strong performance from Ellsbury -- who is in the third year of a seven-year, $153 million contract -- will go a long way in New York's push toward a Wild Card spot. He acknowledged as much after the Yankees moved to a season-high six games over .500 and climbed within 3 1/2 games of the Orioles for the final playoff spot in the American League.
"Obviously it was a big win for us," Ellsbury said. "So was yesterday, and tomorrow is going to be another. We've got to keep going out there and playing with energy. The guys in the clubhouse want it. We're playing hard and it's fun to see."
Alykhan Ravjiani is a reporter for MLB.com and covered the Yankees on Monday. This story was not subject to the approval of Major League Baseball or its clubs.