Greinke gives up 5 homers in return to LA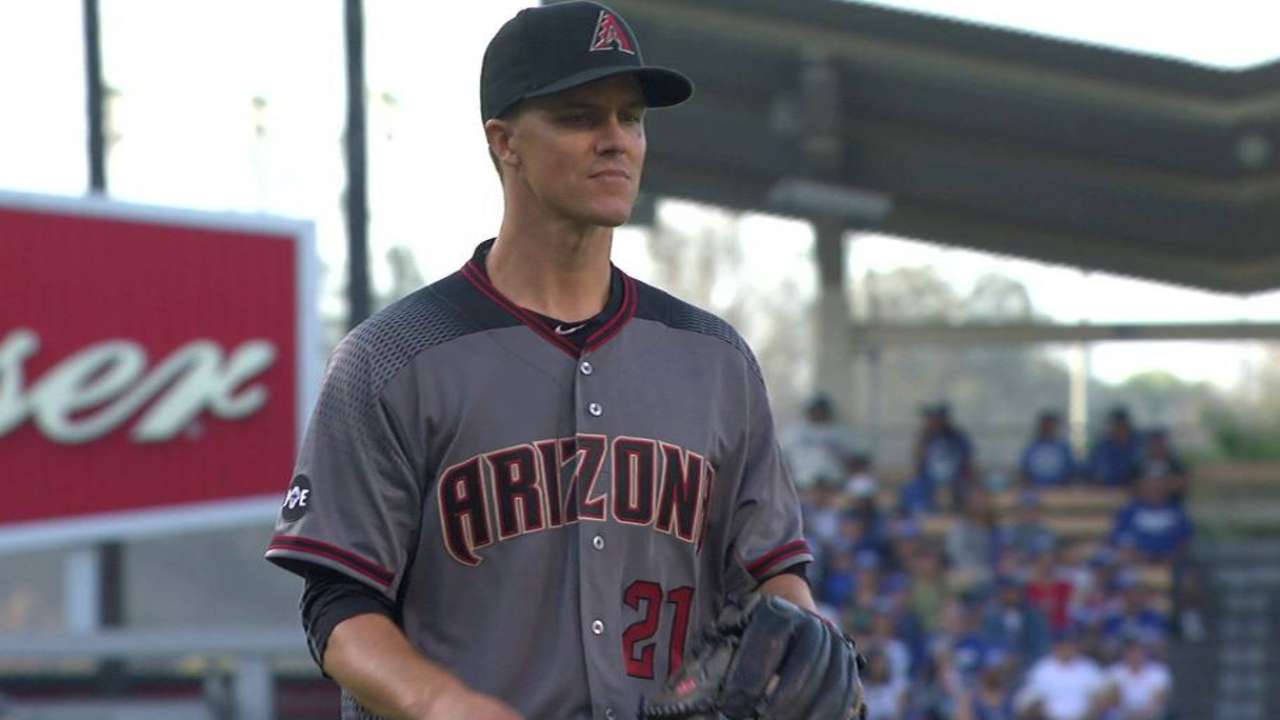 LOS ANGELES -- Zack Greinke was at a loss to explain what happened Monday night at Dodger Stadium when his former team hit five home runs off him in beating the D-backs, 10-2.
"I feel like I can throw every pitch wherever I want, and it's just not consistent enough right now," Greinke said.
This was Greinke's first start at Dodger Stadium since spurning the Dodgers in favor of a six-year, $206.5 million deal with the D-backs in the offseason, and the crowd let their displeasure with that decision be known booing him when he came up for his first at-bat in the third inning.
That would be his only trip to the plate, but the crowd got in its last licks, booing him as he walked off the mound.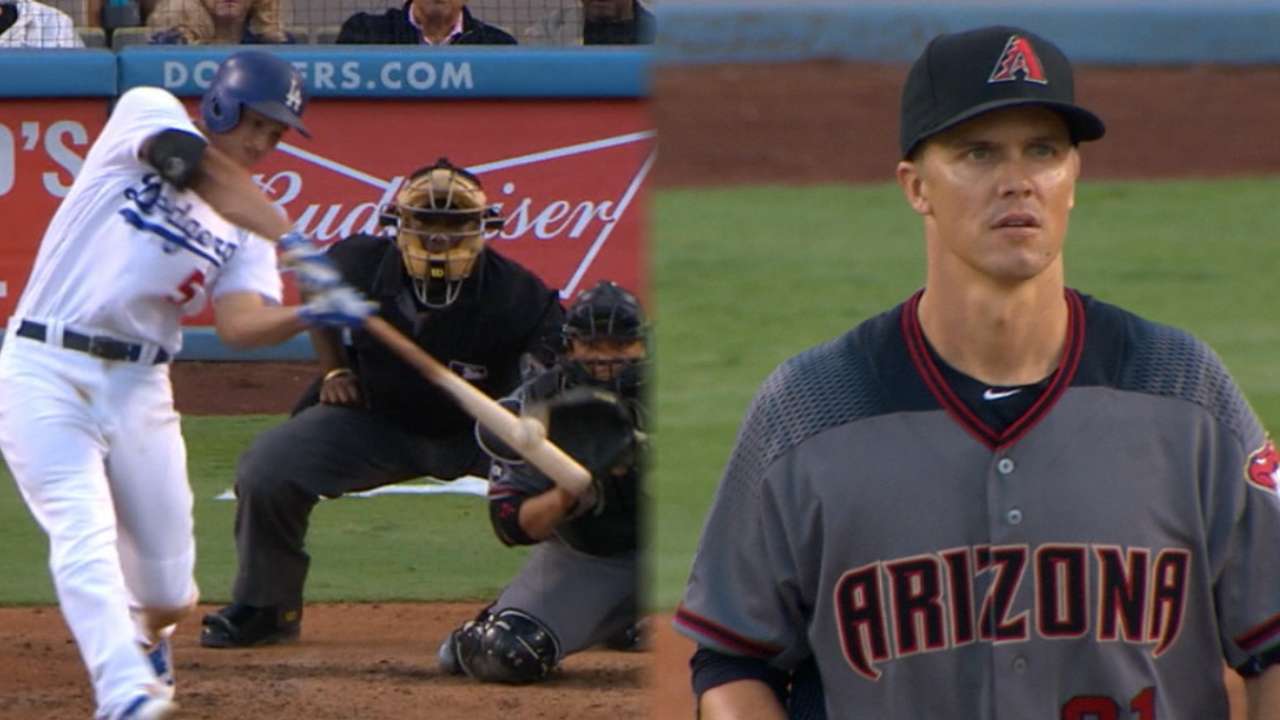 "I don't really think about it anymore," Greinke said when asked if he was expecting that kind of reaction.
Did starting in Los Angeles for the first time since leaving carry any extra pressure with it?
"Nah, felt real comfortable out there," Greinke said. "Just not a good game."
In fact, it was a historically bad game for an Arizona starter.
Only one other starter in franchise history had given up five homers in a game -- right-hander Casey Daigle, who was roughed up by the Cardinals on April 9, 2004, at Chase Field.
The difference between the two games, though, was Daigle was hit hard by the Cardinals from the first inning on, whereas Greinke allowed just one hit through the first three innings.
Even in the fourth, when he allowed a two-run homer to Adrian Gonzalez, it seemed Greinke would settle in, but the fifth inning proved to be a disaster.
"He had good location through that point," D-backs manager Chip Hale said of Greinke's first four innings. "And then the location wasn't there. They did a good job of exploiting it. The balls were up, they weren't quite far enough in and they were getting to him. They had some good at-bats against him. It's simple. They did a really nice job at the plate and his location wasn't where it was early in the game."
Greinke said it seemed like the Dodgers had a good game plan against him and executed it.
"I don't want to tell everyone in the world what the plan was," Greinke said. "But I think they had a plan and I think it worked good for them, if that's what they did."
Dodgers manager Dave Roberts confirmed as much when he praised his team for sticking to what he said was a very good game plan against Greinke.
"For the most part, we know he's a great pitcher and we know he's not going to make mistakes," Gonzalez said. "We all just hunted our pitch and eventually we knew that he was going to keep mixing it up and he would go to that pitch. We just couldn't miss it."
Safe to say they didn't.
Steve Gilbert has covered the D-backs for MLB.com since 2001. Follow him on Twitter @SteveGilbertMLB. This story was not subject to the approval of Major League Baseball or its clubs.