Francona balancing time for Crisp, Almonte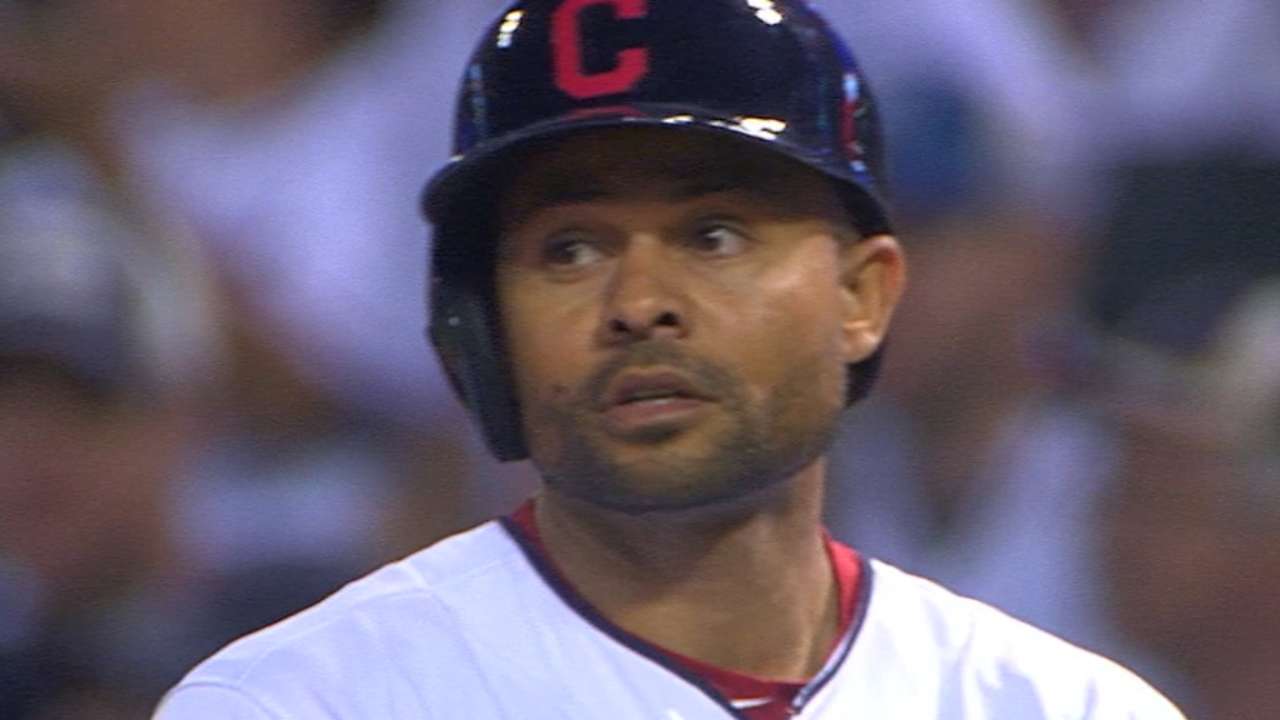 CLEVELAND -- Indians manager Terry Francona has been keeping a few things in mind when aligning his outfield for each day's game. He looks at the opposing pitcher's handedness, trends from his hitters and pertinent statistical splits, among other things.
But when it comes to outfielder Abraham Almonte, Francona has also considered another important element.
"I think you do have to keep it in your mind," Francona said, "if we're fortunate enough to move on [to the postseason], Abe can't go. So you just try to take all the information."
As part of the 81-game suspension Almonte served in the first half, he will not be eligible to participate in the playoffs, and that is one of the reasons why the Indians acquired veteran outfielder Coco Crisp from the A's on Wednesday.
Before the Indians potentially punch their ticket to October, though, Francona has to balance the playing time of Almonte and Crisp.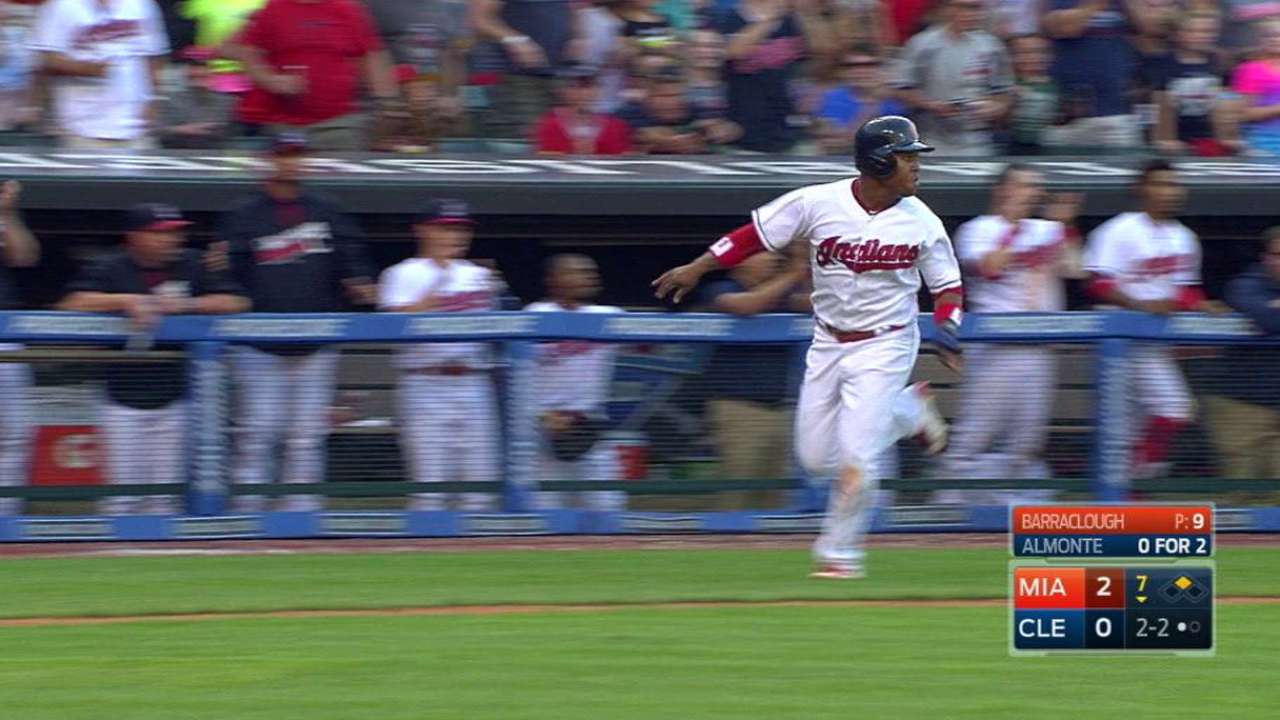 With Crisp in the fold, the Tribe can conceivably field two entirely different starting outfields, depending on whether they are facing a lefty or a righty. For example, Francona gave Crisp (left field), Tyler Naquin (center) and Lonnie Chisenhall (right) the nod on Monday with righty Mike Fiers on the hill for Houston.
Against a left-hander the Indians can go with Brandon Guyer (left), Rajai Davis (center) and Almonte (right).
Prior to Crisp's arrival, the switch-hitting Almonte also saw playing time in left field against righties. This season, though, he has been better against lefties (.291 average and .819 OPS entering Monday) than righties (.272/.661). Crisp, who is also a switch-hitter, has done better this year against right-handers (.244/.739) than left-handers (.217/.592).
Francona said there is no firm arrangement for the lineup right now and that he is going on a game-to-game basis in regard to putting Crisp or Almonte in the starting nine.
"I haven't thought about it a ton," said Francona, who often will make out lineups three or four days in advance while weighing all the information. "I've just kind of kept it in the short-term. I just kind of try to use the best judgment that I can."
No matter which player is in the lineup, Francona said it helps to have an experienced switch-hitter like Almonte or Crisp available off the bench.
"It's nice. It's going to be helpful," he said. "Since we are at times hitting for our catchers, it's nice to have a guy that can hit both ways, because it's one less move and you can maybe do something later [in a game]."
Jordan Bastian has covered the Indians for MLB.com since 2011, and previously covered the Blue Jays from 2006-10. Read his blog, Major League Bastian, follow him on Twitter @MLBastian and listen to his podcast. This story was not subject to the approval of Major League Baseball or its clubs.