Braves look to further assess Wisler this season
Righty hopes to start this weekend as Atlanta gets feel for 2017 rotation candidates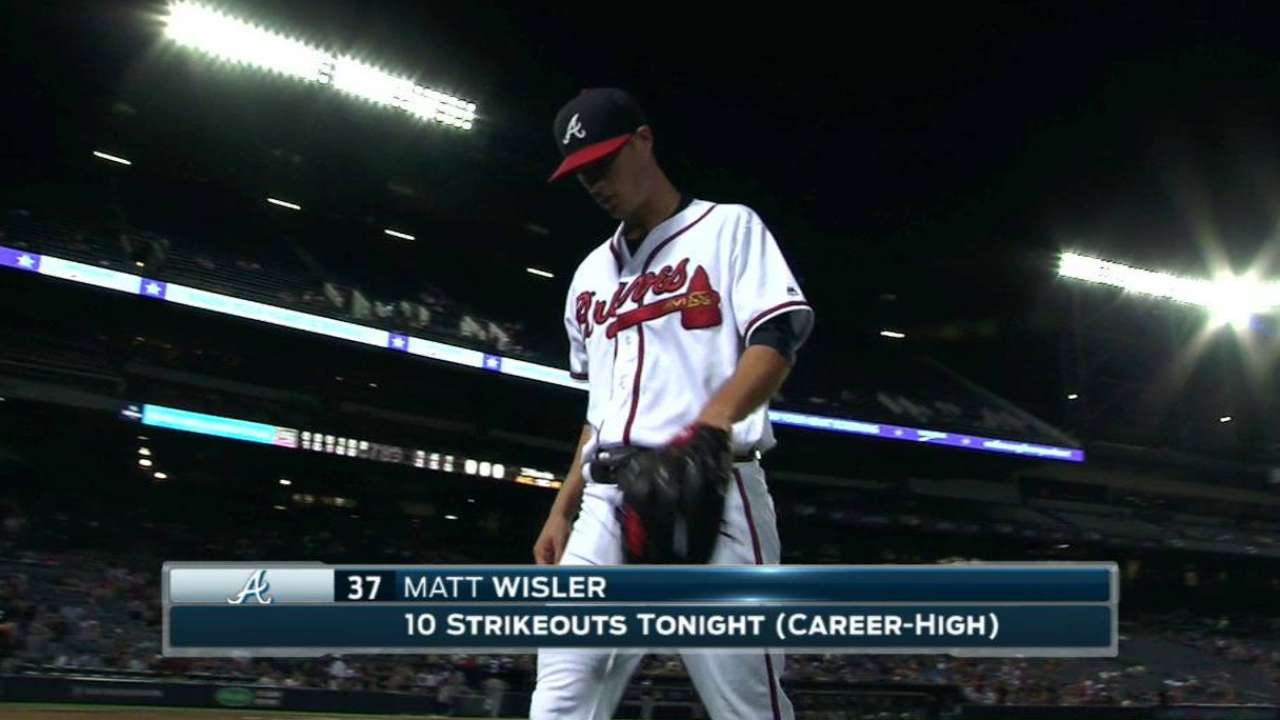 ATLANTA -- Talent evaluators have long warned about putting too much stock in an individual's performance during September. But as the Braves approach the offseason with starting pitching a priority, they hope to get a few more looks at what they hope is the more aggressive version of Matt Wisler.
Wisler's strained left oblique had not yet improved enough by Monday for him to be cleared to resume throwing exercises. But the rejuvenated Braves right-hander remains hopeful to start on either Saturday or Sunday against the Mets at Turner Field.
"I definitely want to finish strong," Wisler said. "I was starting to figure some stuff out, so it's frustrating to have it happen right now. I was feeling pretty good. But hopefully, I can get back on the bump within the next week and continue what I was doing."
Wisler felt some discomfort in his left side during the fifth inning of Wednesday's win over San Diego. The right-hander, who will turn 24 next week, limited the Padres to one run over six innings. In the process, he extended the promise he had shown in his previous start after returning from a demotion to Triple-A Gwinnett, when he limited the D-backs to two hits over eight innings.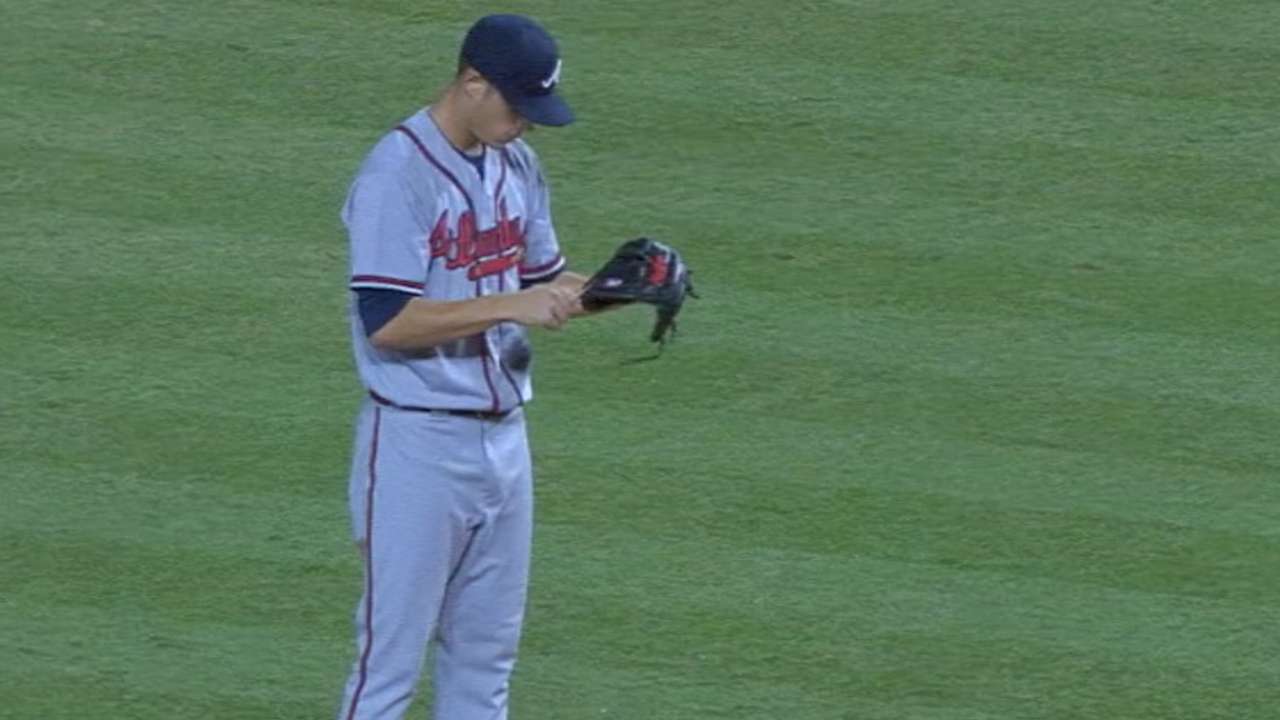 While Wisler displayed added aggression and benefited from some mechanical adjustments during those two outings, the Braves need to see more to determine whether he's more like the guy who produced a 3.21 ERA through this season's first 10 starts or the one who compiled a 7.71 ERA over the 10 starts that followed.
"We are hoping to get him back in [the rotation] within the next week, but that literally will be a day-to-day thing based on how he progresses," manager Brian Snitker said. "We want to get him back out there, obviously."
The Braves consider starting pitching and the catcher's position to be the two areas they must prioritize during the offseason. They have long indicated they want to add at least one veteran arm to their rotation next year, but they will get a better feel for exactly what they need over the remainder of this season.
Julio Teheran and Mike Foltynewicz are penciled in to fill the top two spots in next year's rotation. Wisler can strengthen his candidacy with a strong finish, and Williams Perez can do the same when he returns to the rotation on Tuesday for the first time since being sidelined in June with a strained right rotator cuff.
Rob Whalen established his candidacy before he was shut down in August, and Aaron Blair's bid to put himself back on the map was derailed by an ugly start in San Francisco and his placement on the disabled list with a left knee strain.
The Braves have not ruled out the possibility of giving Jed Bradley a start at some point before the end of this season. But for now, Snitker said he wants to get a feel for what Bradley can provide as a left-handed reliever.
Mark Bowman has covered the Braves for MLB.com since 2001. This story was not subject to the approval of Major League Baseball or its clubs.