Sharp, confident Stephenson improves in Majors
Two solo homers mar impressive outing as Reds prospect K's nine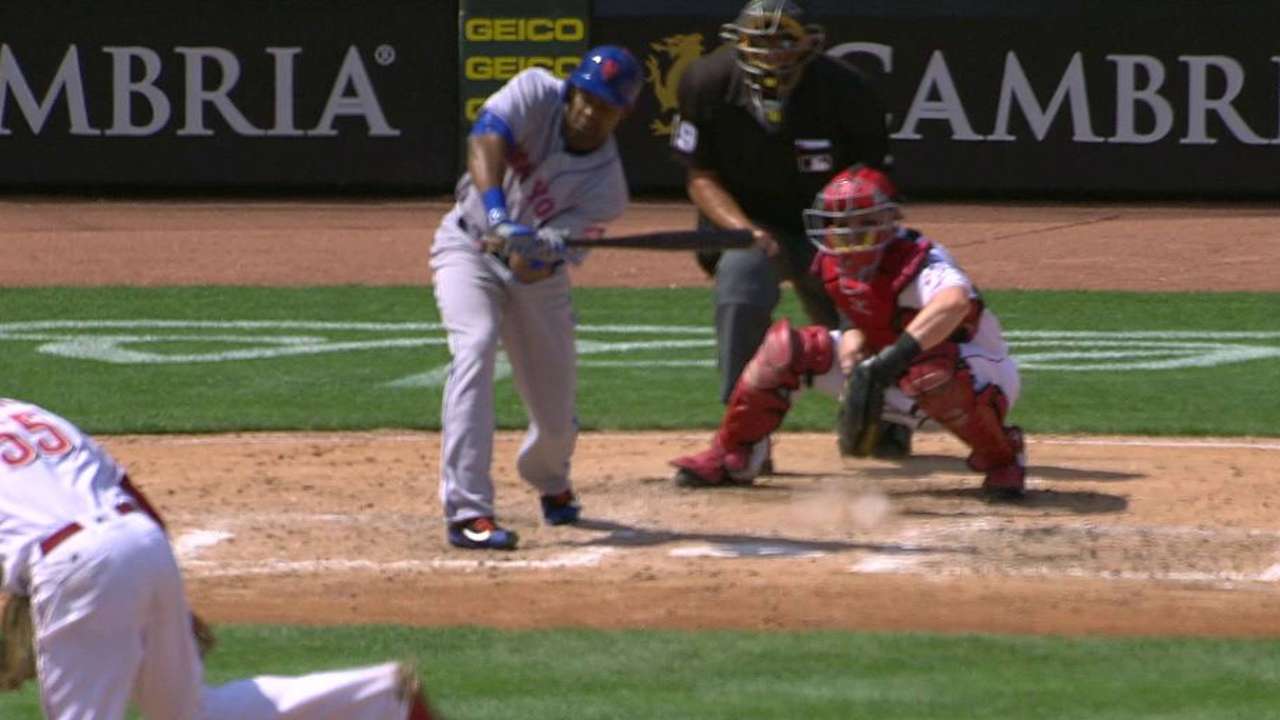 CINCINNATI -- For all of his struggles with command and inconsistency at Triple-A Louisville, credit Reds pitching prospect Robert Stephenson for being able to elevate his performance at the highest level.
Of course, there was still room for improvement after Stephenson gave up two home runs during the Reds' 5-0 loss to the Mets on Monday at Great American Ball Park. In his third big league start, and first since April, he gave up two earned runs and six hits over 5 1/3 innings, while striking out nine. Also of importance, he walked one batter, which didn't occur until the sixth inning.
"I think it's just the confidence. It's being here, already knowing I am here," Stephenson said. "There's not too much else to be doing other than just going out there and having fun. I am not trying to get back to this level because I am already here.
"It just takes a lot of the pressure off my head. I think it makes it a lot easier to go out there and be comfortable."
In his Major League starts, Stephenson is 2-1 with a 3.12 ERA with six earned runs, 15 hits, 13 strikeouts and five walks allowed over 17 1/3 innings.
While at Louisville, the 23-year-old Stephenson was 8-9 with a 4.41 ERA, 115 hits, 71 walks and 120 strikeouts over 136 2/3 innings in 24 starts. Some of his starts this past month were peppered with high walk totals, and his lack of adjustments earned him a public rebuking from Louisville manager Delino DeShields, who said Stephenson should be "embarrassed."
"I've seen him make three starts, and they've all been impressive with his stuff," Reds manager Bryan Price said. "Certainly better command than he's shown in recent years in the Minor Leagues. I hate to think it's something as simple as focus. I think he's focused and committed to try to learn the craft. Some guys can tunnel vision somewhat when these opportunities come up. That's the challenge of pitching beyond where you think you should be, or at a level in which you should."
Stephenson threw 64 strikes on 100 pitches. Price liked how he showed better command of his fastball and the secondary pitches -- namely the curveball when behind in the count, and the split-fingered fastball.
"He showed three quality big league pitches with improved command from what we saw in Triple-A," Price said. "Certainly something to be excited about."
The runs Stephenson gave up both came on homers after similar pitches. He threw 2-1 fastballs to Matt Reynolds in the third inning and Kelly Johnson in the fifth.
"The first one wasn't too bad of a pitch," Stephenson said. "It was belt-high, but it was on the outside corner. The second one was definitely over the middle of the plate, and I just missed my location on that one."
It remains unclear how many starts Stephenson will get in the season's final month. Whatever he does get, the right-hander is aware that leaving a good impression for 2017 is important.
"I want to go out there and have fun and make the most of the season that I can. At the same time, it's definitely an audition for next year," Stephenson said. "I'd love to be in the rotation at the beginning of the year in April."
Mark Sheldon has covered the Reds for MLB.com since 2006, and previously covered the Twins from 2001-05. Follow him on Twitter @m_sheldon and Facebook and listen to his podcast. This story was not subject to the approval of Major League Baseball or its clubs.