Longoria day to day after hand X-ray negative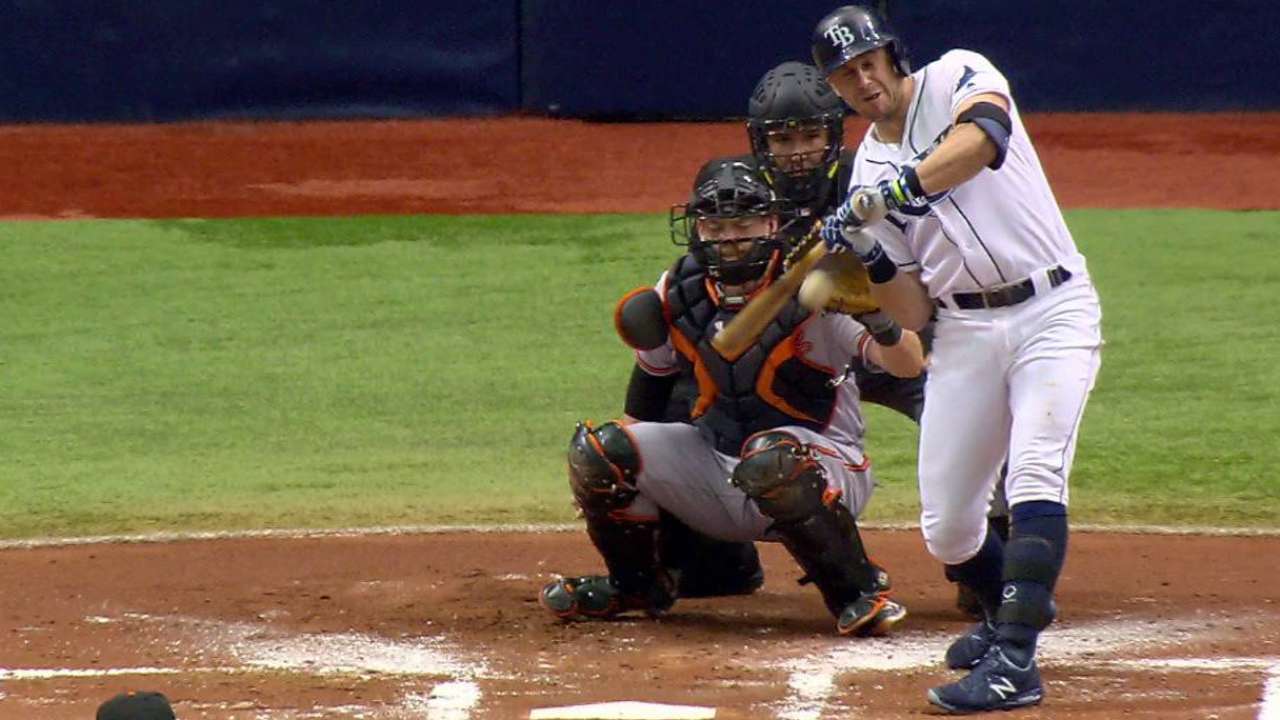 ST. PETERSBURG -- Rays third baseman Evan Longoria was removed from Monday's 7-3 loss to the Orioles in the sixth inning due to right hand soreness. He was replaced by Matt Duffy.
Longoria was hit on the hand by a two-seam fastball from Ubaldo Jimenez in the first inning. He was looked at by trainers, but remained in the game. Longoria grounded out in his second at-bat in the third inning. An X-ray on the hand came back negative.
"I was a little nervous going into it," Longoria said of the X-ray. "But everything is good. It's one of those things where you use your hand quite a bit, and you don't know how it's going to feel tomorrow."
Rays manager Kevin Cash opened his postgame news conference by saying that the best news of the day was the result of Longoria's X-ray. Tampa Bay recorded only two hits against O's right-hander Ubaldo Jimenez, who went the distance.
The swelling for Longoria got progressively worse as the game went on, and he said it was difficult for him to grip the ball. He will wait until Tuesday to decide if he's able to play.
Longoria is having one of the best seasons of his career, batting .281 with 31 home runs and 85 RBIs. The three-time All-Star has played in 133 of the team's 136 this season.
"I was trying to stay in the game. We've got a couple other guys banged up too, so I wanted to be in there," Longoria said. "I stayed in as long as I could, and it just kept getting tighter and tighter as the game went on. … I'm happy with the way the [results of the X-ray] ended up."
Sam Blum is a reporter for MLB.com based in St. Petersburg. This story was not subject to the approval of Major League Baseball or its clubs.