Tigers hope to ride J-Up's hot streak to playoffs
Given three-day break last month, veteran slugger belts another key HR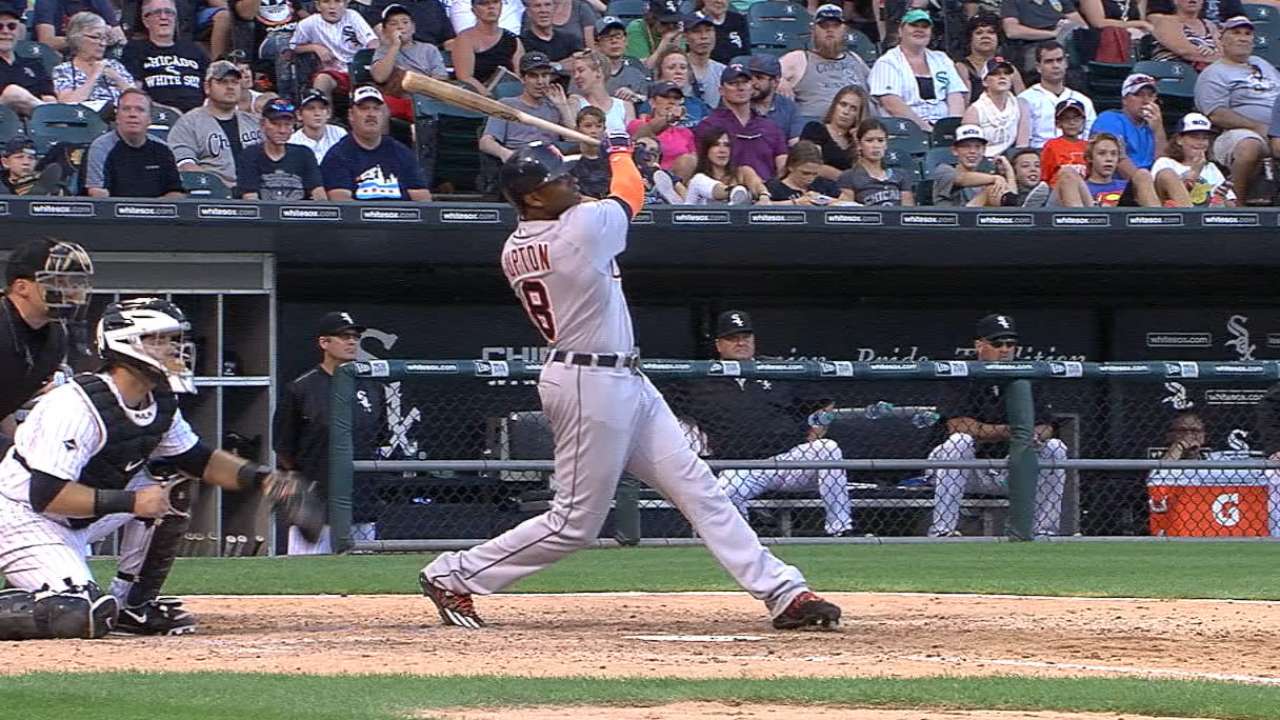 CHICAGO -- Brad Ausmus calls it a "cleansing" that Justin Upton went through in mid-August, when he was mired in a deep slump at the plate and spinning his wheels.
Ausmus, the Tigers' manager, decided not to start the star left fielder for three straight days, using him sparingly so that he could reset his mind for the stretch run.
Apparently, it worked. Upton's mind is clean as a whistle and he's now scorching hot, hitting a late go-ahead home run for the second straight game in the Tigers' 5-3 win against the White Sox in 11 innings Monday at U.S. Cellular Field. With the victory, the Tigers reamained tied with the Orioles for the second American League Wild Card spot.
"You've got to look in the mirror," Upton said of his August respite. "I wasn't producing. I wasn't doing anything productive for the team. So, I looked in the mirror and said, 'This is the time for me to try and get things right, and hopefully I can help the team down the stretch.' It's worked out, so far."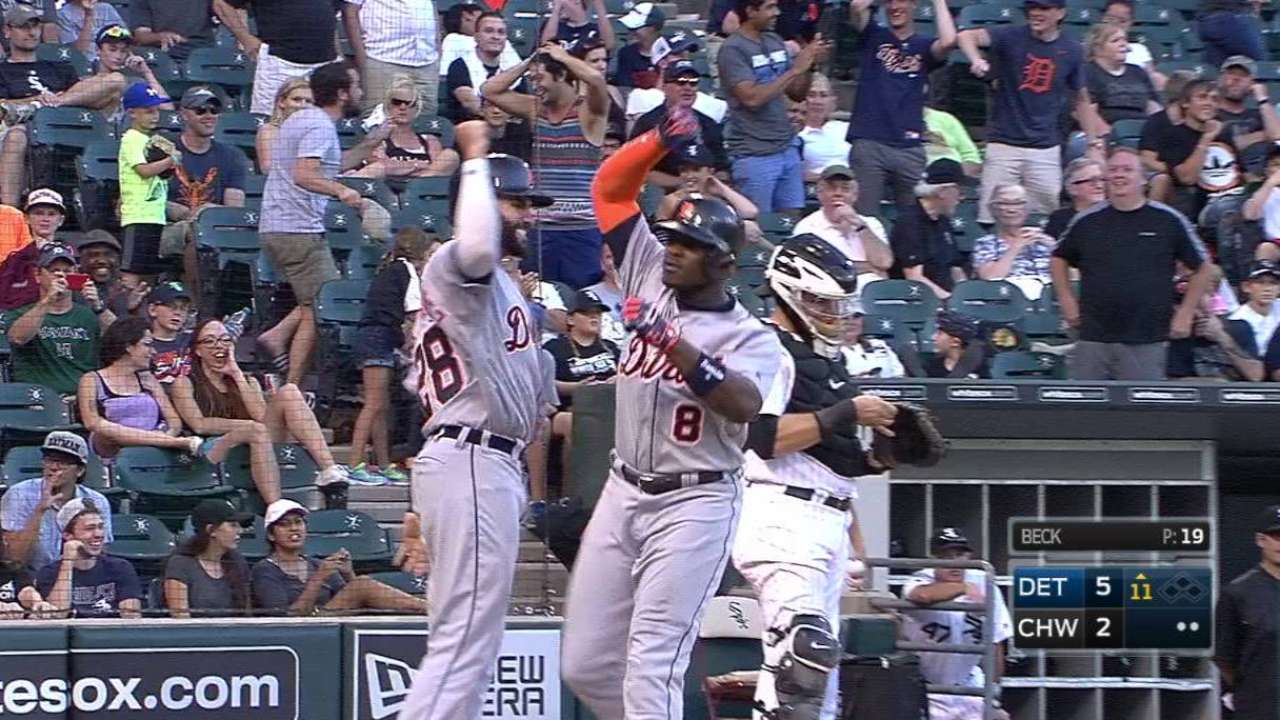 It's more than just working out. Upton is carrying a lot of the offensive load since that point. In 15 games since taking the break, he's hitting .339 with four doubles, eight home runs and 21 RBIs, including the late-game heroics to beat the Royals on Sunday in Kansas City and the White Sox on Monday.
"When I talked to him [in August], I just made it very clear what the object of the rest was ... to clear his head and maybe work on some things in the cage if he wanted to," Ausmus said. "I said, 'It's going to be three days and then you're going to be back in there,' so he knew it wasn't punitive. He knew it was more for, almost, a cleansing, so to speak."
Upton wasn't thrilled to leave the starting lineup for three straight games, but also knew something needed to change.
"Brad thought it was time," he said. "I was out there grinding, and I wasn't getting any results, and he knows what the grind's like. He thought that was the time I needed a break. I never go in there and tell him I need a break, but he thought that was a good time and he gave it to me, and it's worked out."
The question now is how long will this hot streak last? Ausmus is hopeful Upton can stay in the groove the remainder of the season.
"His resume has it on there," Ausmus said. "That's just how he is as a hitter. He's a very streaky hitter and I'm hoping we can ride this hot streak for another month or so."
Brian Hedger is a contributor to MLB.com based in Chicago. This story was not subject to the approval of Major League Baseball or its clubs.