Williams' 1941 season unprecendented for 22-year-old
Splendid Splinter cemented status as game's top hitter at young age
Ted Williams' 1941 season is revered for his batting average -- which makes sense, given that his .406 mark has not been equaled in the 75 years since.
A second glance at Ted's '41 campaign on Baseball-Reference.com, however, yields a line full of bold and italicized numbers that detail how much more profound his dominance of baseball was that year beyond hits and at-bats. In fact, the most impressive number on Williams' ledger that year may be the one listed under his age: 22.
The slender kid from San Diego didn't exactly come out of the blue in 1941, given that he had already led the American League in total bases and RBIs in his rookie season and in runs the next. But when Williams became the first player in 11 years to top .400, he grabbed the nation's attention and ended any remaining reservations about a fact that had quickly become self-evident: At an age when most young people were just beginning to make their way professionally, Ted Williams had just proven himself to be perhaps the single greatest batsman in the world.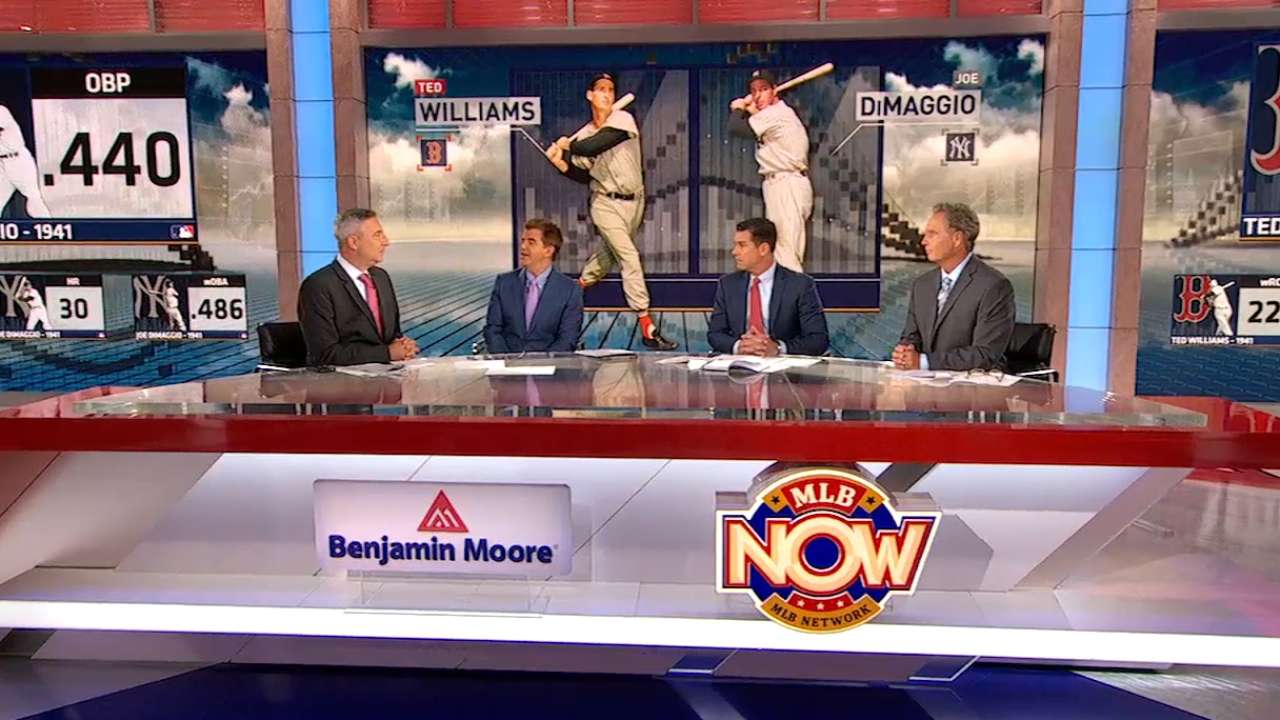 "Ted Williams is in a class by himself this season," Joe DiMaggio was quoted in an Aug. 19, 1941, New York Post article -- just weeks after he had put together his iconic 56-game hit streak. "I've given up all hope of catching him now."
According to Baseball-Reference, Williams' 10.6 wins above replacement (WAR) in 1941-- a figure that analyzes a player's contributions from hitting to baserunning to defense -- is tied for the second-highest single-season total set by any player age 23 or younger in modern baseball history. In fact, Williams' 10.6 ties him with his own number the following season, along with fellow Hall of Famer Willie Mays, who equaled that figure at age 23 in 1954 while leading his New York Giants to the World Series championship. The only player who has contributed more to his team at such a young age is current Angels superstar Mike Trout, who pitched in a 10.8 WAR as a 20-year old rookie in 2012 (more on him later).
Williams simply dominated in every major offensive category in '41, becoming the first player in modern history to lead the Major Leagues in runs, home runs, walks, batting average, on-base percentage and slugging percentage in the same season. Babe Ruth never did that, nor did other brand-name legends such as Ty Cobb, Lou Gehrig, Rogers Hornsby, Nap Lajoie, Tris Speaker and Honus Wagner.
We might never see another 22-year-old get on base in more than 55 percent of his plate appearances, as Williams did in 1941 (his .553 OBP would not be approached again by anyone in the 20th century, regardless of age). The 147 walks he drew tops any other player 22 or under in the modern era by a wide margin. So does his .735 slugging percentage -- beating 22-year-old DiMaggio's total in 1937 by more than 60 points. And not only does Williams' '41 campaign rank the best of any age-22-or-under player in terms of Weighted Runs Created Plus (wRC+, a statistic used by Fangraphs that measures a player's contributions after accounting for league and park conditions in his particular era), it's tied for the eighth-highest season of all-time -- and the third-highest by anyone not named Ruth or Barry Bonds.
Will we ever see another youngster put up a season as incredible as the one the 22-year-old Williams did in 1941? You could argue we already have, just in a different style. Remember Trout, whose 10.8 WAR in 2012 is tops of anyone under 23? He recorded far more stolen bases, tallied nearly as many total bases and contributed a full three wins more as a defender in the outfield, according to Baseball-Reference.
And in right field at Fenway Park, the same spot where Williams once roamed, Mookie Betts is forming a legitimate candidacy for the American League MVP Award. Entering Sunday's games, Betts had already compiled a 7.8 WAR with less than four weeks remaining in the season -- nearly a win and a half better than second-place Manny Machado of the Orioles among Major League players age 23 or younger.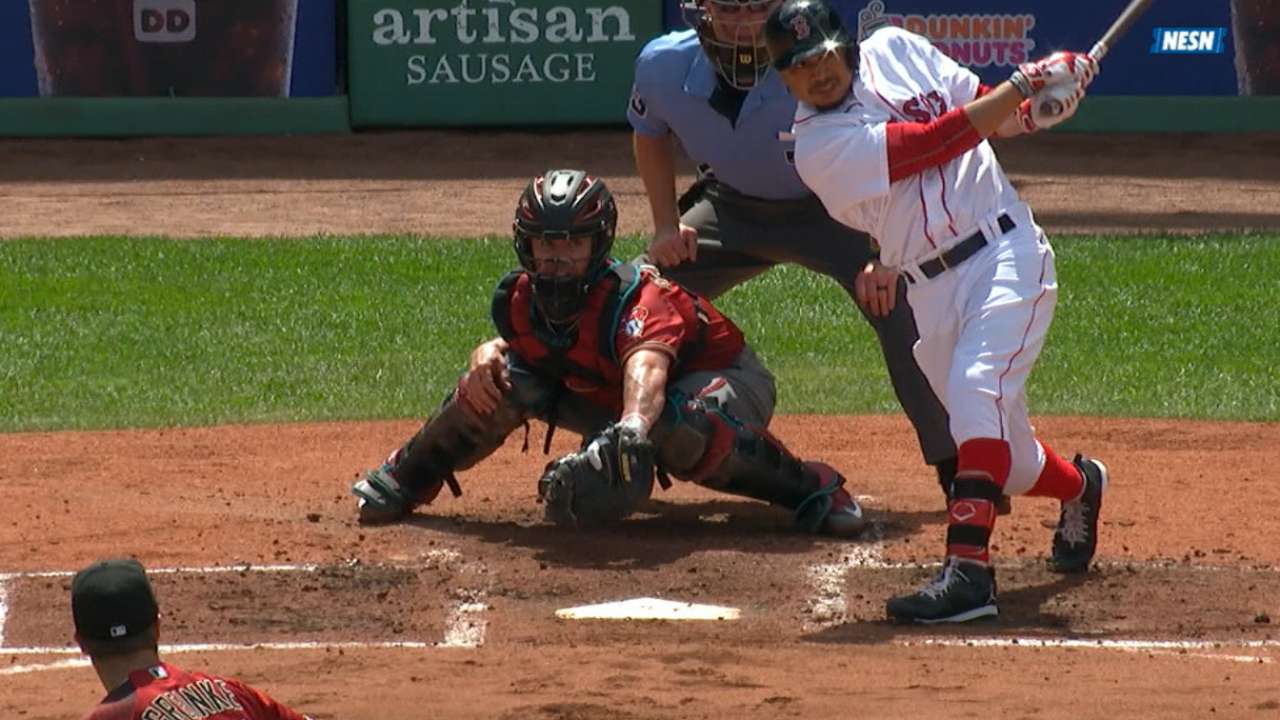 We might not see another player make an immediate impact at the plate quite like Ted Williams. But as the way we evaluate players continues to evolve, there's a wealth of talent to appreciate as today's up-and-comers change the way the game is played.
Matt Kelly is a reporter for MLB.com based in New York. Follow him on Twitter at @mattkellyMLB. This story was not subject to the approval of Major League Baseball or its clubs.