Lugo getting stronger with every start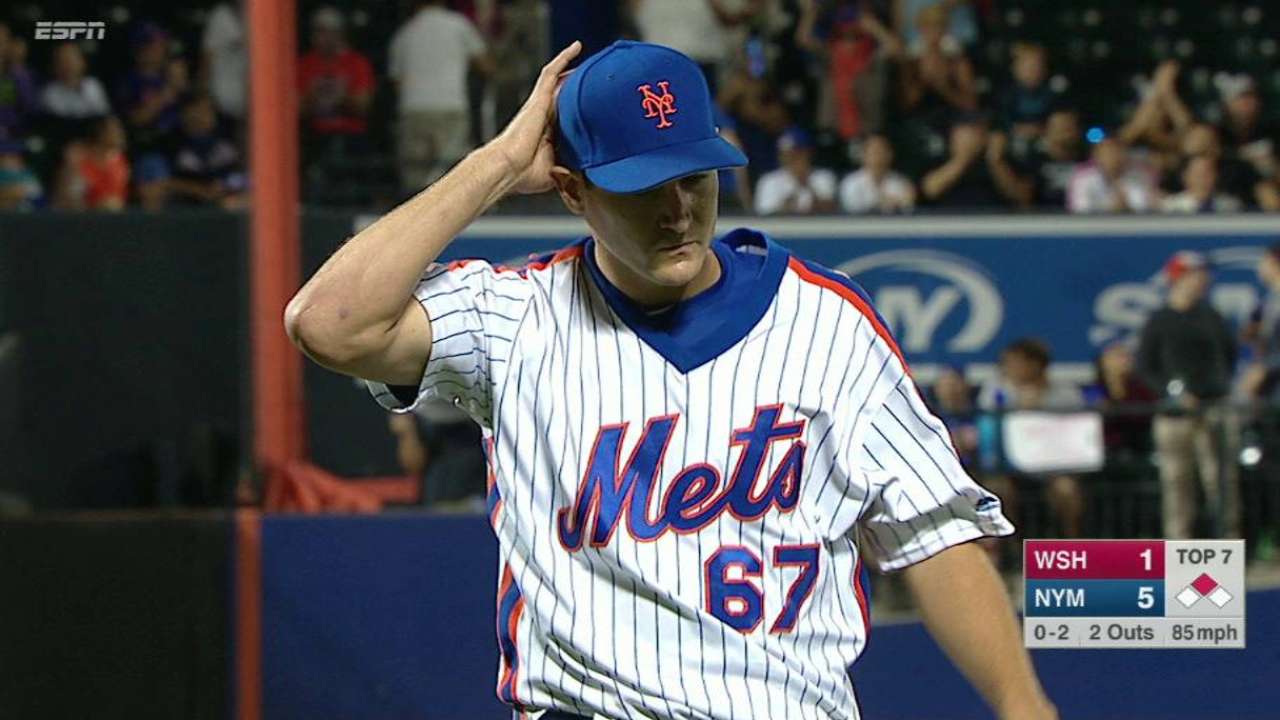 NEW YORK -- Because Seth Lugo is a starting pitcher for the Mets, it is only natural that he is pitching through an injury. Lugo's issue is a blister that has bothered him in each of his last three starts.
But it hasn't seemed to matter. All Lugo has done is win each of those outings, including a 5-1 victory over the Nationals on Sunday that kept the Mets within one game of the second National League Wild Card spot. Submitting seven innings of one-run ball, Lugo improved to 3-0 with a 1.50 ERA since the blister first appeared.
"I think he's gotten stronger," manager Terry Collins said. "Those young guys have really been exceptional. They've really made a difference."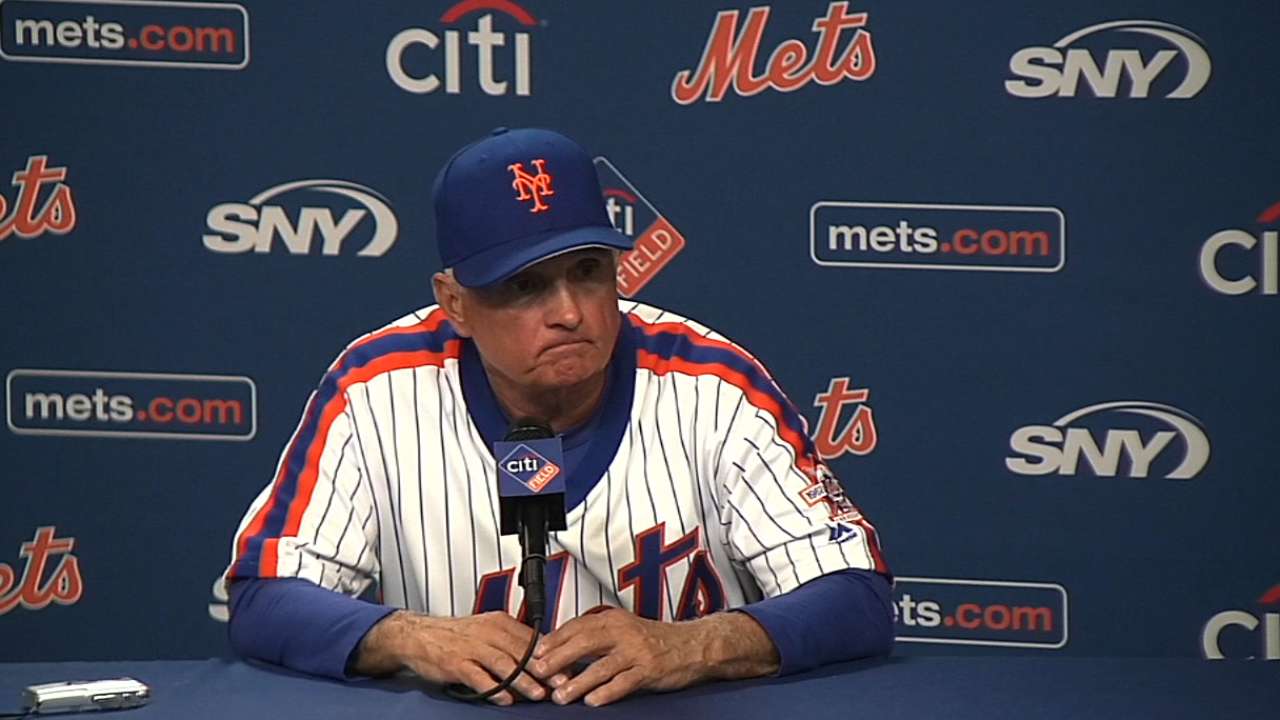 For one brief stretch on Sunday, Lugo did not appear to be in top form, loading the bases in the first inning and giving up two more hits, including a Danny Espinosa home run, in the second. But he did not allow either rally to escalate, moving on to retire 11 in a row from the second through the fifth.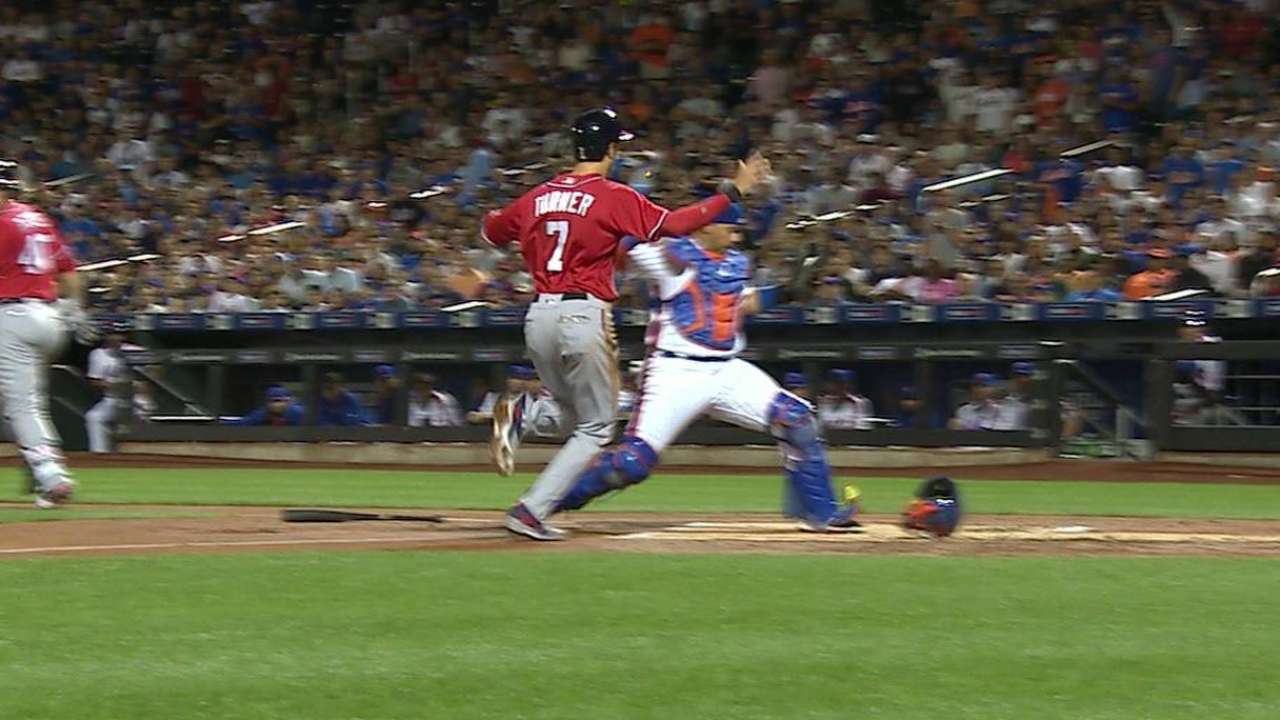 "I thought he settled down after the second inning and really pitched well," Collins said. "He commanded the strike zone, both sides of the plate, off-speed pitches. He really pitched well."
The blister stopped bothering Lugo after trainers patched it, freeing him to do what he has proved to do best: mix five pitches from the mid-70s to the mid-90s, including one fastball that radar guns clocked at 97 mph.
"I just tell myself, those are just hitters up there," Lugo said. "I don't think about the names on the backs of the jerseys."
Despite that demeanor, most around the Mets have been surprised by Lugo, who had a 6.50 ERA at Triple-A Las Vegas before arriving in Flushing. Forced into the rotation because of an injury to Steven Matz, Lugo has posted a 2.19 ERA overall in four starts.
Along the way he has received accolades for his curveball, which reaches spin rates that Statcast™ had never recorded until he arrived in the Majors. But it's clear now that he is more than just some novelty. He's a trusted member of the rotation for a team suddenly relying on him to be his best down the stretch.
"I just try to go out there and give the team a chance to win is all," he said. "If I stay in the strike zone, I think I have a chance."
Anthony DiComo has covered the Mets for MLB.com since 2008. Follow him on Twitter @AnthonyDiComo and Facebook, and listen to his podcast. This story was not subject to the approval of Major League Baseball or its clubs.