MLB.com Columnist
Richard Justice
Labor of glove: Pennant-race action all day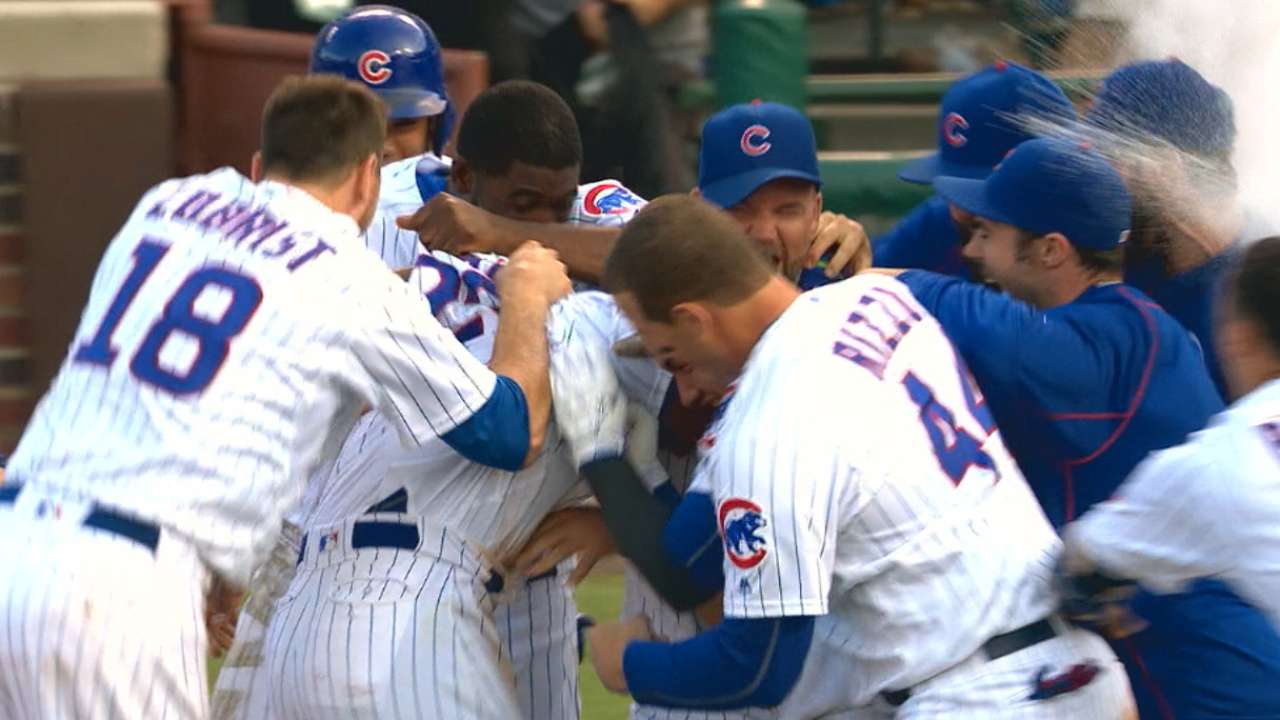 This weekend showed how much Labor Day has changed in baseball. At least it has changed this year. Did you catch any of that Giants-Cubs series?
They played four straight one-run games, with the Cubs winning three of them. It had the intensity and the edge of a postseason series. This was spectacular theater and great baseball, and if these teams do it all over again sometime in October, we'll be the lucky ones.
So welcome to Labor Day.
Remember when it was a day we used to reassess and reset the pennant races? It historically has signaled the final sprint to the postseason. Right there over the horizon was the thing every club had been playing for.
No more.
Too many teams are chasing too few playoff spots, and the margin for error is disappearing. With four weeks remaining in the regular season, 18 of baseball's 30 teams are still within five games of a playoff berth. And it's actually crazier than that.
The Cubs, Rangers and Nationals have leads ranging from 8 1/2 games to 16 1/2. Their challenge is to maintain their edge.
Fifteen other teams are going for seven spots. In the National League, that translates to six teams fighting it out for three berths. In the AL, it's even crazier, with nine teams competing for four remaining spots.
So no wonder this felt like a postseason weekend.
It was like that in Kansas City, where the Tigers won two of three from the Royals.
And in New York, where the Mets made a huge statement. This is a team gutted by injuries, a team that has no business to be playing some of its best baseball of the year.
They won two of three from the Nationals and have won 11 of 16 at a time when manager Terry Collins runs out a patchwork lineup and rotation.
Meanwhile in Baltimore, Yankees manager Joe Girardi said Sunday's contest was his team's biggest of the year.
After being shut out on Friday and Sunday, the feel-good story of these young Yankees was beginning to face a tougher reality. If it really was the biggest game of the year, the Yankees answered the bell, getting five shutout innings from five relievers in a 5-2 victory over the Orioles.
In Los Angeles, the Dodgers used their 31st pitcher, and 13th starter, in Jose De Leon -- making his big league debut -- to win their 76th game and stretch their lead over the Giants in the NL West to three games.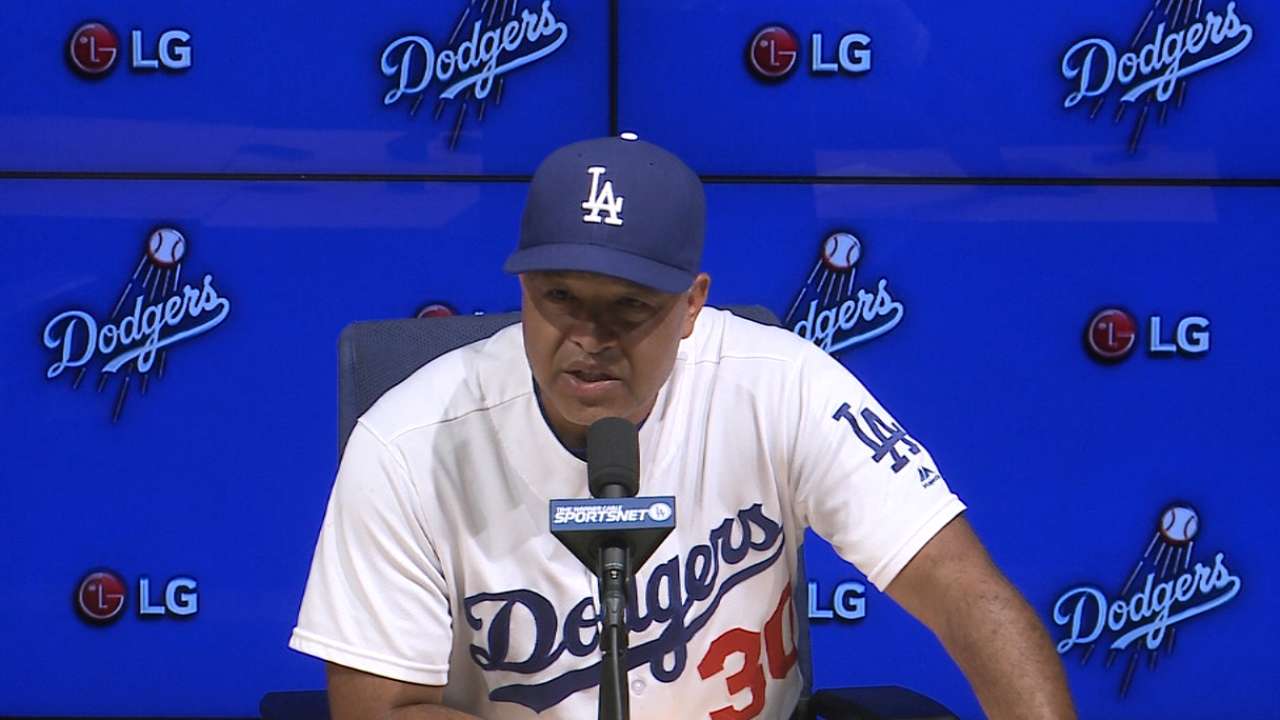 On June 26, the Dodgers trailed the Giants by eight games. That was also the day Clayton Kershaw walked off the mound with a sore back.
At the time, the Dodgers were 14-2 in his starts and 27-34 with anyone else. Had they known he would miss the next 2 1/2 months, they might have figured they were toast.
But they're 35-24 without him, despite using the disabled list more than any team in NL history.
Now, they're hopeful of getting Kershaw back on Friday, and the planets are aligning nicely for a Dodger Stadium October.
The Nationals, with an 8 1/2-game division lead, likely will get Stephen Strasburg back this week.
The Cubs have answered every challenge in this magical season, but if the Nationals have Max Scherzer and Strasburg lined up for a postseason series, they could be the toughest challenger.
All of that is the backdrop for a Labor Day that begins at 1:05 p.m. ET with Masahiro Tanaka throwing the first pitch to the Blue Jays. In that first hour, three other contenders -- Cubs, Orioles and Mets -- will be in action.
Seven hours after the Blue Jays and Yankees get things started, the D-backs and Dodgers will play the finale: Zack Greinke vs. Kenta Maeda.
Two of the more interesting games will feature potentially four of the top contenders for the American League Cy Young Award. That would be a Justin Verlander-Chris Sale matchup in Chicago and a Cole Hamels-Felix Hernandez game in Seattle.
This day could be a lot like Sunday, when so much seems on the line. In the end, nothing will be decided on Labor Day. It just feels that way.
Richard Justice is a columnist for MLB.com. Read his blog, Justice4U. This story was not subject to the approval of Major League Baseball or its clubs.