Strikeouts in Seattle among today's .TV highlights
Chicago hosts Verlander-Sale rematch; Greinke returns to LA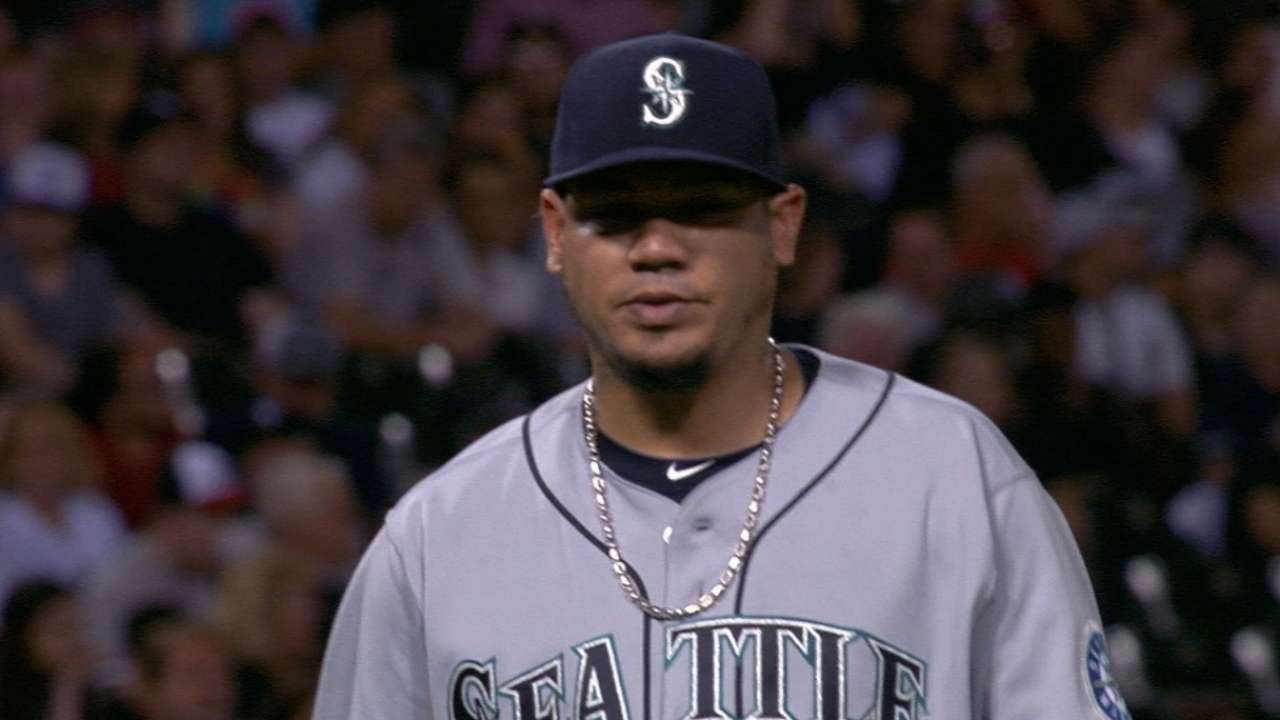 It's now or never for the postseason-hopeful Mariners and ace Felix Hernandez, beginning today with a big showdown against Cole Hamels and the Rangers. But that big matchup isn't the only thing to keep an eye on among a full slate of 15 games.
The only place to catch all the September action is on MLB.TV.
MLB.TV Premium has returned with the same features as last year, and is only $24.99 for the rest of the season. This package has the best value and provides access to more than 400 devices and a free subscription to the MLB.com At Bat Premium app (a $19.99 value). It offers the best picture quality ever -- a new 60 frames per second -- for supported devices.
Here's what to watch for today in the Majors (all times ET):
King Felix looks to right the ship: TEX@SEA, 4:10 p.m.
Hernandez and Hamels are two of MLB's top three pitchers in terms of WAR since the beginning of 2005, but both had outings they would like to forget when these teams met last week. Hamels gave up a season-high six runs over just 4 1/3 innings on Tuesday in Arlington, and Hernandez tied his own season low in lasting just four innings while giving up six runs the following day.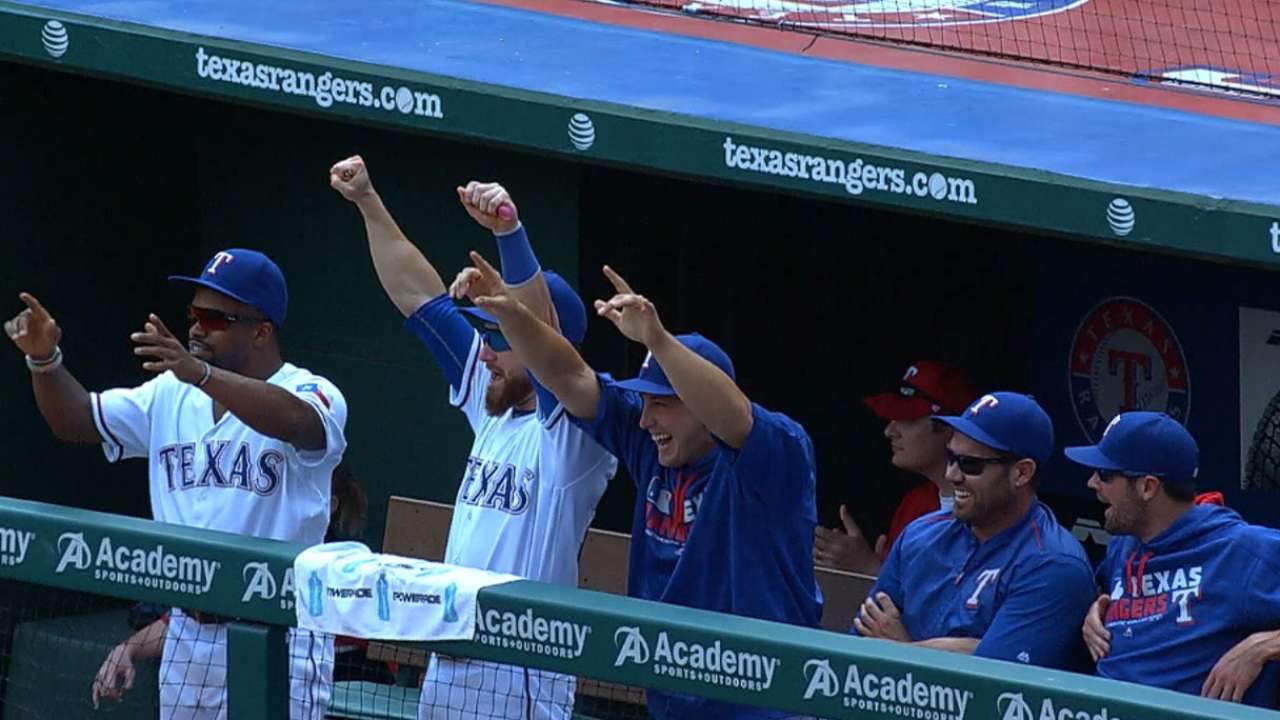 "It wasn't good," Hernandez said after his Wednesday outing, which followed a personal 5-0 stretch since his return from the disabled list on July 20. "I was terrible on my part. I should have gone out there and stepped my level up, but I made a lot of mistakes."
After reaching a season-high 10 games over .500 on Aug. 22, the Mariners have lost 10 of their last 12. Texas holds a 9 1/2-game lead over second-place Houston in the American League West, while Seattle enters the week five games back of the second AL Wild Card spot.
Stat that matters: The Rangers have gone 37-20 (.649) against AL West foes this season, ranking second behind Cleveland (.679) for the best record of any AL team against its own division. That includes an 11-4 mark against Seattle, which has gone just 24-32 (.429) against divisional opponents in 2016.
We meet again: DET@CWS, 4:10 p.m.
On Wednesday, baseball fans in Detroit were dazzled by the premier mound matchup of Chris Sale and Justin Verlander.
Each ace did his part, as Verlander limited the White Sox to two runs over seven innings and Sale held Detroit to two runs over eight. Neither starter picked up a decision, but the Tigers broke through on JaCoby Jones' dash to the plate to move into a tie it still holds with Baltimore for the second AL Wild Card spot.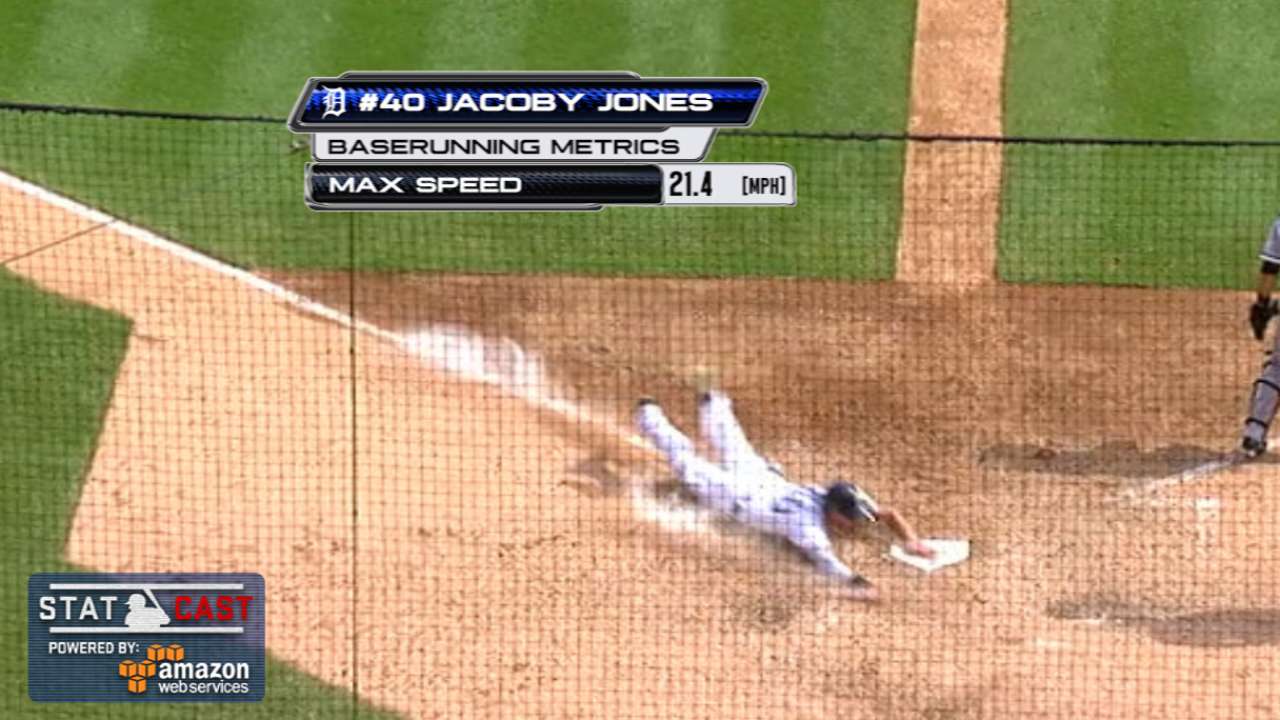 "I'm not going to say there's pressure," Verlander said of facing another ace, "but you do understand the pace of the game, and the way things are going, you're not going to have a lot of runs to work with."
Jones had four hits in two games against the White Sox last week, and he has a good chance to play today as Cameron Maybin continues to battle a sore left thumb.
Stat that matters: Sale has four games this season in which he's been unable to pick up a win after going at least eight innings while allowing three or fewer earned runs. That's tied with Boston's David Price for the most such starts in the Majors, and two of those four starts for Sale have come in his last two outings against Detroit.
Zack is back: ARI@LAD, 8:10 p.m.
Zack Greinke won his first showdown against his former team on June 13 in the desert, but he'll make his first appearance on the Dodger Stadium mound in rival colors since signing a six-year, $206 million deal with Arizona over the offseason. Including his time with the Royals, Brewers and Angels, Greinke has never lost to the Dodgers, going 3-0 with a 2.53 ERA in five career starts against them.
"I don't think it'll affect him," D-backs manager Chip Hale said of Greinke's return. "I don't think you can just dismiss it. I think there's some extra adrenaline that will kick in, but he'll know how to handle it."
Adding even more intrigue to Greinke's return is a recent report by MLB Network insider Ken Rosenthal that the Dodgers showed interest in reacquiring the ace prior to the Aug. 31 deadline for postseason-eligible players. Opposing Greinke for Los Angeles will be rookie Kenta Maeda, who has tallied 20 strikeouts and only three walks in his four starts against Arizona this year.
Stat that matters: Maeda has limited opposing batters to a .671 OPS over his last seven starts and has kept the D-backs to a .680 OPS.
Matt Kelly is a reporter for MLB.com based in New York. Follow him on Twitter at @mattkellyMLB. This story was not subject to the approval of Major League Baseball or its clubs.