How safe are divisional leads on Labor Day?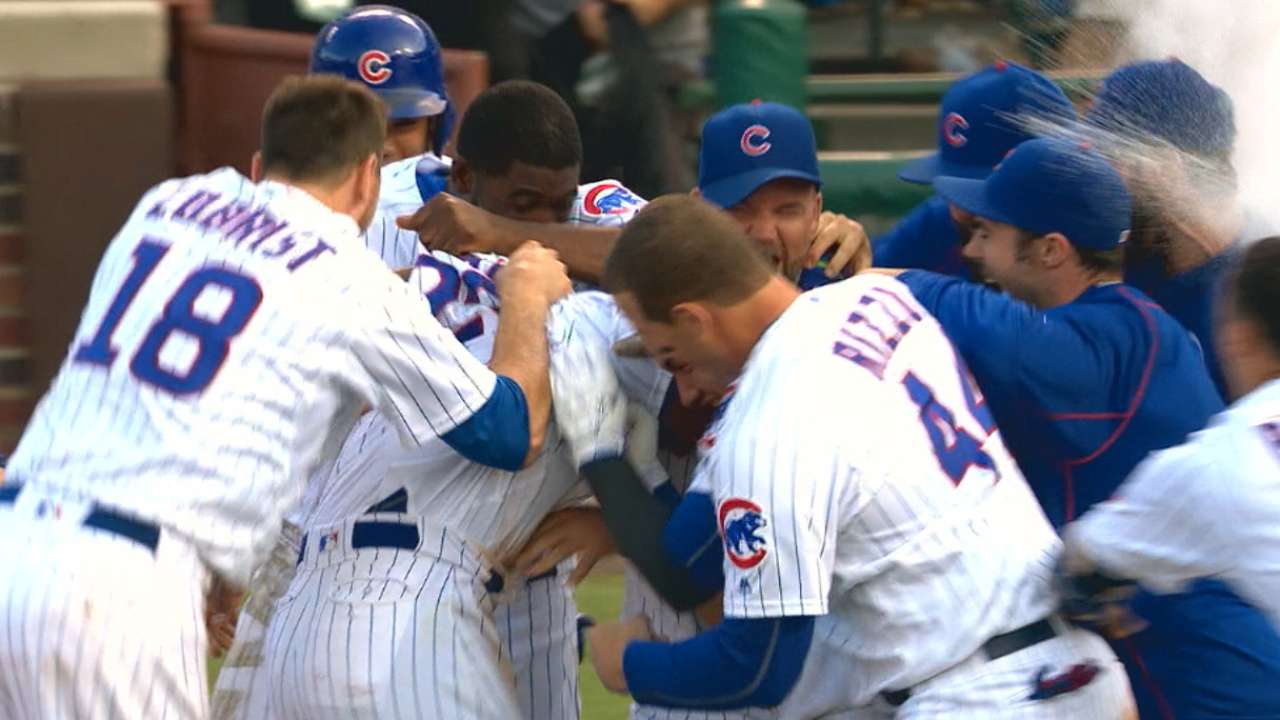 Labor Day is a big deal in America. We honor the workforce with one last long summer weekend. We get the grill fired up while it's still sunny. We revel in one last Monday away from the office copy room, high school cafeteria or university lecture hall.
Labor Day's also a big deal in baseball, so we do our part on that end, too, heading out to the park for one of the 15 games on the Major League slate.
As we gird ourselves for a wild month of September dotted with pennant-race drama, we realize that Labor Day's not only a marker on the calendar. It's a pretty statistically significant milepost when it comes to predicting the architecture of the postseason schedule.
MLB.com looked back at recent history in the Wild Card era and crunched some numbers to find out how likely it is that the 2016 Labor Day standings -- and the clubs who would win their divisions if the postseason started on Tuesday -- will stick once October begins.
Here's what we found.
VIRTUAL LOCKS
If you've watched the Chicago Cubs, Texas Rangers and Washington Nationals lately, the eye test and their sizable first-place cushions in the National League Central, American League West and NL East, respectively, tell you it's tough to imagine them not clinching their divisions.
Not at all surprisingly, the numbers back them up. In the Wild Card era, which began in 1995, teams with leads of seven or more games at the end of play on Labor Day have gone on to clinch their divisions 47 out of 47 times.
That doesn't mean there can't be an outlier. This is baseball, after all, which explains why even the Cubs, who lead the second-place Cardinals by 16 1/2 games heading into Labor Day, aren't planning any champagne celebrations just yet.
"It's definitely one game at a time, but it's starting to enter our minds of, 'How many games do we have to win to clinch?'" Cubs first baseman Anthony Rizzo said. "We have to stay focused and keep playing."
SITTING PRETTY
The Cleveland Indians might not be blitzing their division, the AL Central, with the boat-race-type lead enjoyed by the aforementioned front-runners, but they're doing just fine, with a 5 1/2-game cushion entering Monday after a stirring comeback victory over Miami on Sunday.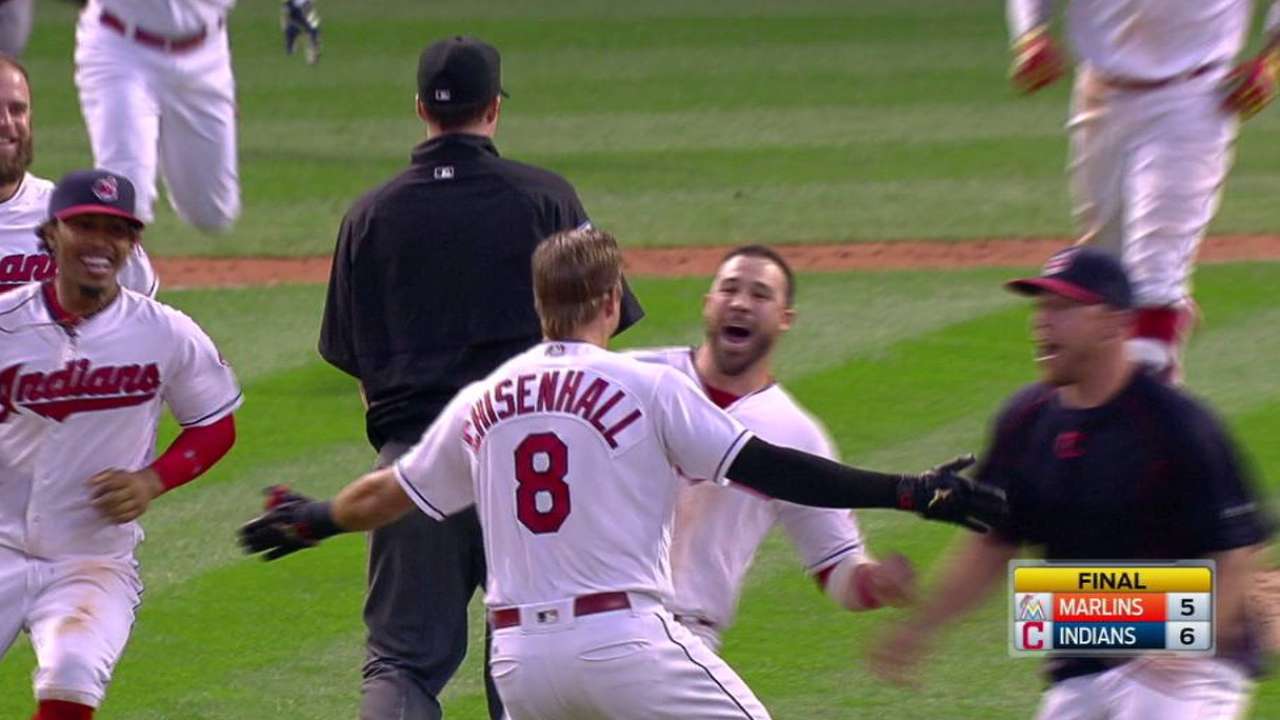 And while this advantage might not ease the anxiety in Tribe manager Terry Francona's stomach, it should be known that clubs with Labor Day leads in the range of five to 5 1/2 games have gone on take division crowns eight out of 10 times in the Wild Card era.
Of the two clubs that did not win a division with a lead in this specific range, the most notorious in recent memory had to be the 2007 Mets, who upped their lead in the NL East to seven games after Sept. 12 before fading down the stretch and missing the postseason, finishing one game behind the Phillies and out of the NL Wild Card mix entirely.
UP IN THE AIR
The super-rival Dodgers and Giants are embroiled in one of the most dramatic divisional battles in baseball this year, and the events of Sunday afternoon did nothing to take away from the theater. San Francisco lost to the Cubs in 13 innings, while the Dodgers beat San Diego, thanks in part to a three-run homer by recent callup Yasiel Puig. When the smoke cleared, Los Angeles had a three-game lead in the NL West.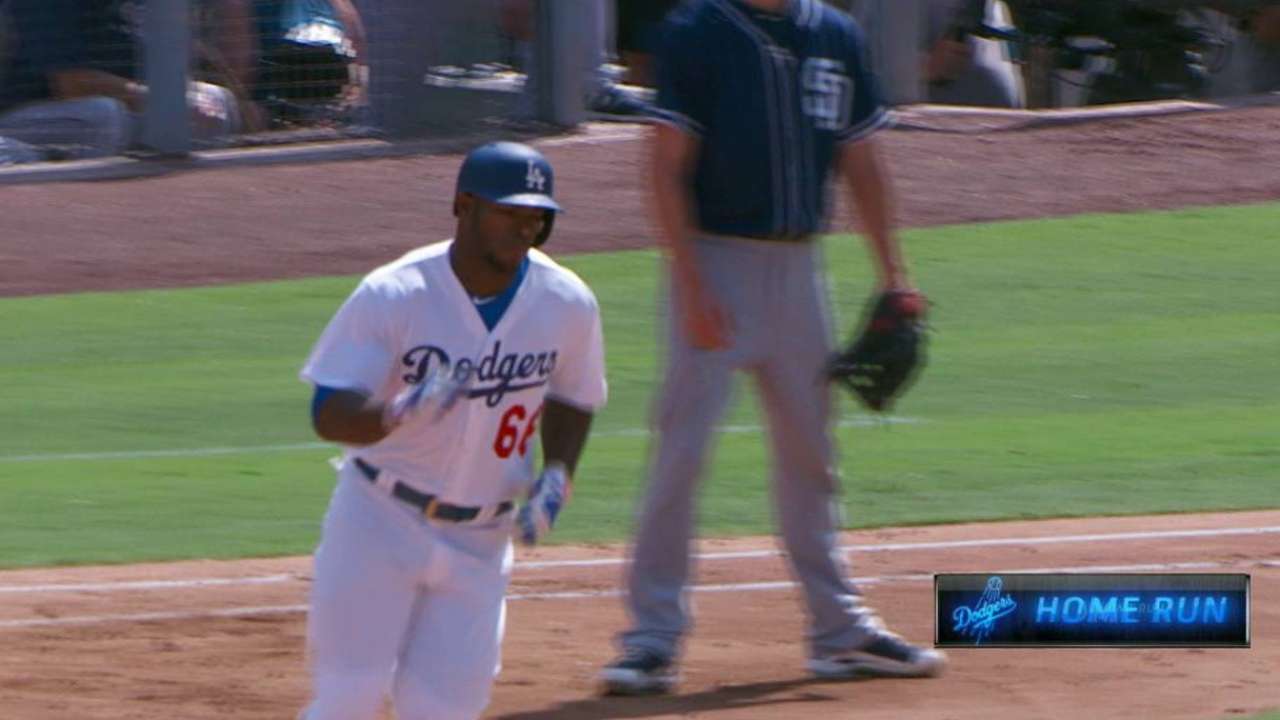 Historically, that increased Los Angeles' chances of winning a division title significantly, because of the six teams with a lead of between three and 3 1/2 games after Labor Day, four went on to win a division title. Add to that the fact that none of those six clubs had Clayton Kershaw returning from the disabled list four days after Labor Day, and you've got to like the Dodgers' chances even more.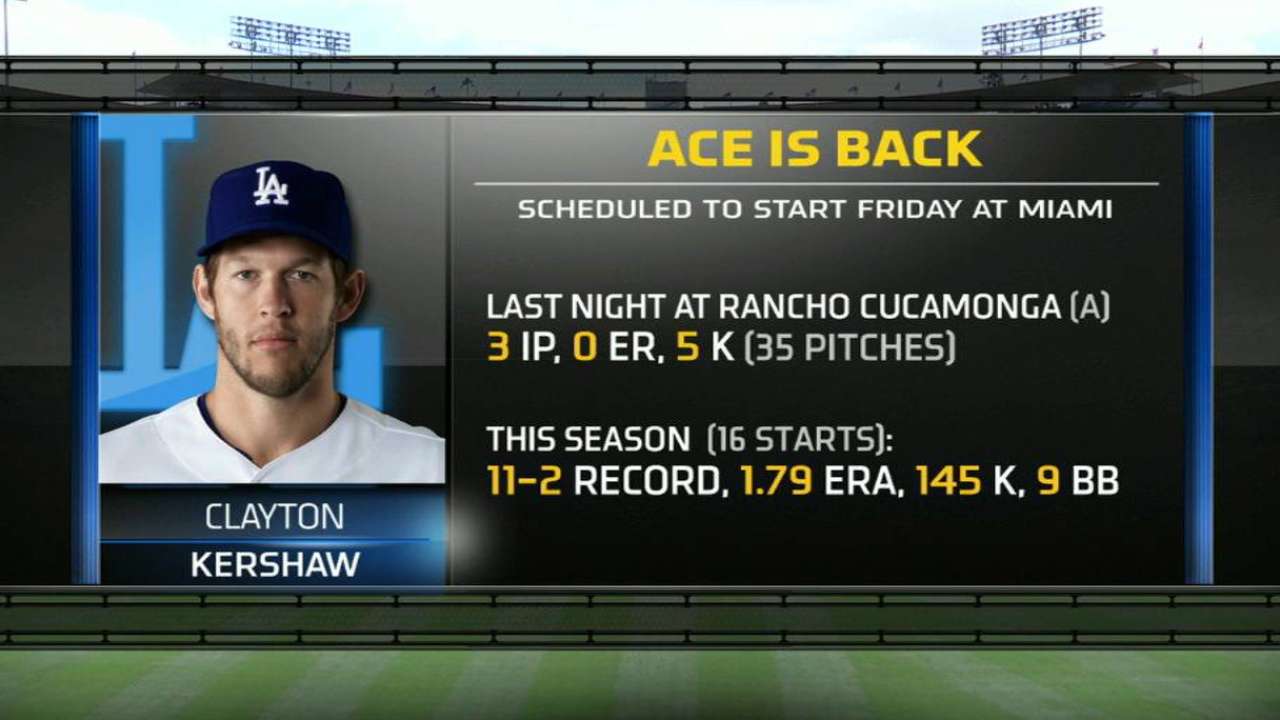 "It's a big lift; I think everyone in that clubhouse is excited," Dodgers manager Dave Roberts said on Sunday. "We've all anticipated Clayton's return. For Clayton to watch his teammates play for this length of time, it was killing him. To be active again and help us win a baseball game, he's over the moon."
Meanwhile, the other divisional battle is the seemingly season-long pick 'em that's going on in the AL East. After Sunday, the Blue Jays pulled ahead of the Red Sox by one game, although statistically, recent history tells us the East is still wide open.
In the eight instances that a team held a one-game division lead after Labor Day, that team held on to win it four times. That means the AL East could very well continue to be the tightest race all the way down to the October wire.
Doug Miller is a reporter for MLB.com. Follow him on Twitter @DougMillerMLB. This story was not subject to the approval of Major League Baseball or its clubs.