Utley's no-look tag shuts down Padres' threat
Dodgers second baseman takes throw from Pederson, nabs Sanchez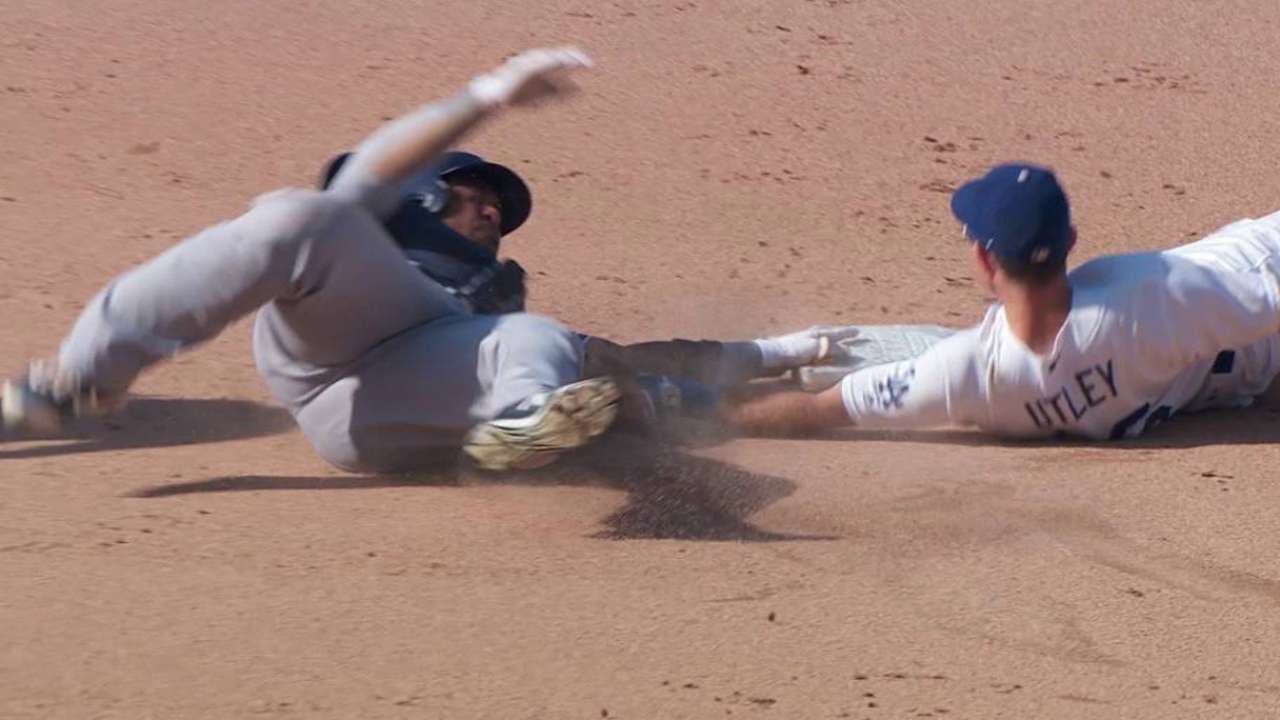 LOS ANGELES -- Hector Sanchez thought he had a double all the way up until the point when Chase Utley caught Joc Pederson's relay at second, but a no-look tag from Utley proved Sanchez wrong.
Sanchez's Statcast-measured 106-mph ball to the wall off Kenley Jansen was the Padres' hardest hit ball in the Dodgers' 7-4 win, but Pederson's hard throw from center and Sanchez's lack of speed created a play at second.
Utley took the throw about five feet from second as Sanchez slid into the base on the other side of the basepath. Utley then fell backward, swung his glove around his back, and caught Sanchez in the nick of time.
The play was reviewed to see if Sanchez was safe, but the call was quickly confirmed.
Jansen induced a ground ball from the next batter, Oswaldo Arcia to end the Padres' day.
Jack Baer is a reporter for MLB.com based in Los Angeles. This story was not subject to the approval of Major League Baseball or its clubs.