Rangers in 'driver's seat' after near-historic homestand
Texas wins eight of 10 to tie for 2nd-best mark in club history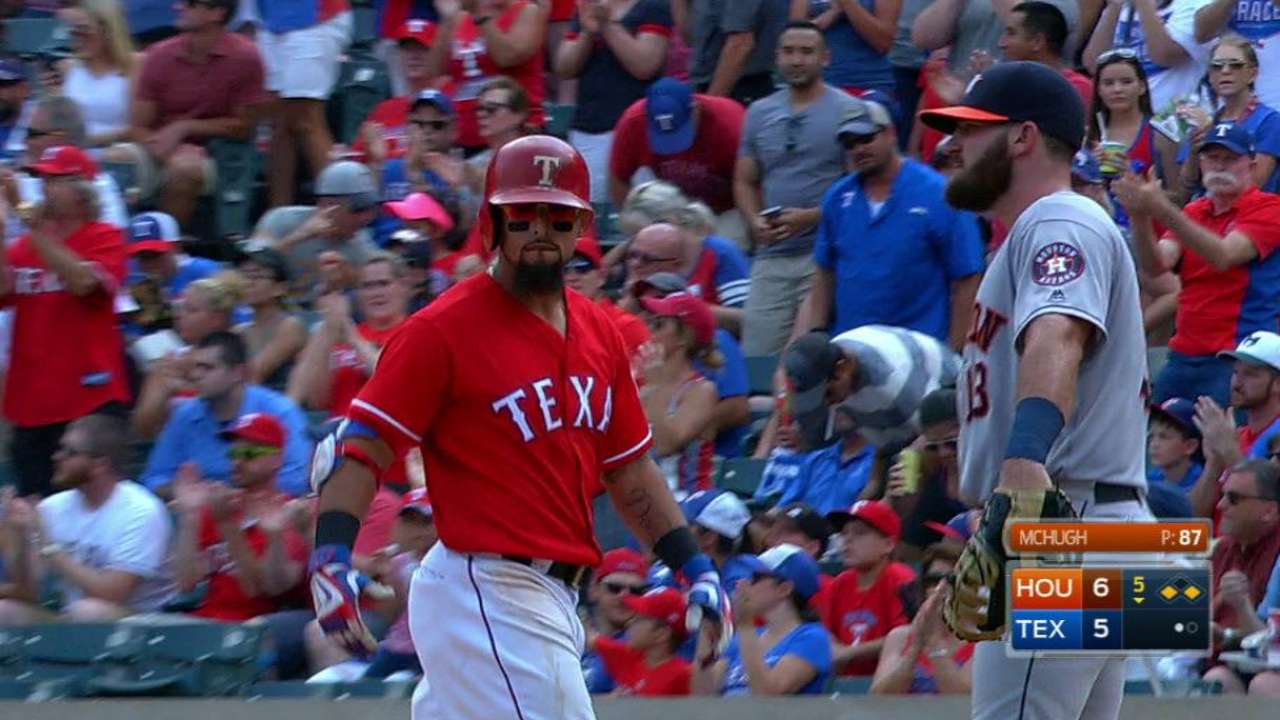 ARLINGTON -- The Rangers knew their 10-game homestand was going to set the tone for their final stretch of the season.
Even with a 7-6 loss in Sunday's series finale against the Astros, the Rangers finished with an 8-2 mark -- tied for the second-best record for a homestand of at least 10 games in club history. They won all three series -- four against the Indians, three vs. the Mariners and three with the Astros -- solidifying their dominance in the American League West and the AL as a whole.
"You start with Cleveland and what we were able to do with the Seattle series -- these guys played extremely well," Rangers manager Jeff Banister said. "Against [the Astros], they came out the first two games and extend leads and battled hard. In our ballpark, an 8-2 situation for us is what we needed to do."
The Rangers hold a 9 1/2-game lead over the Astros in the AL West with 25 games left. Their 82-55 record matches the best 137-game start in club history and is the best in the AL. They're also on pace for their best home record in club history with a 47-22 mark after Sunday's game.
"Tough way to end it, but overall great homestand," Jonathan Lucroy said. "If you continue to play like that throughout a season you're going to win the World Series. It's always nice to fare well against good teams like that, but we have to keep our foot on the gas pedal."
The Rangers will now start a 10-game road trip beginning in Seattle on Monday. They have a chance to put the finishing touches on their run atop the AL West with three games against the Mariners and three more against the Astros.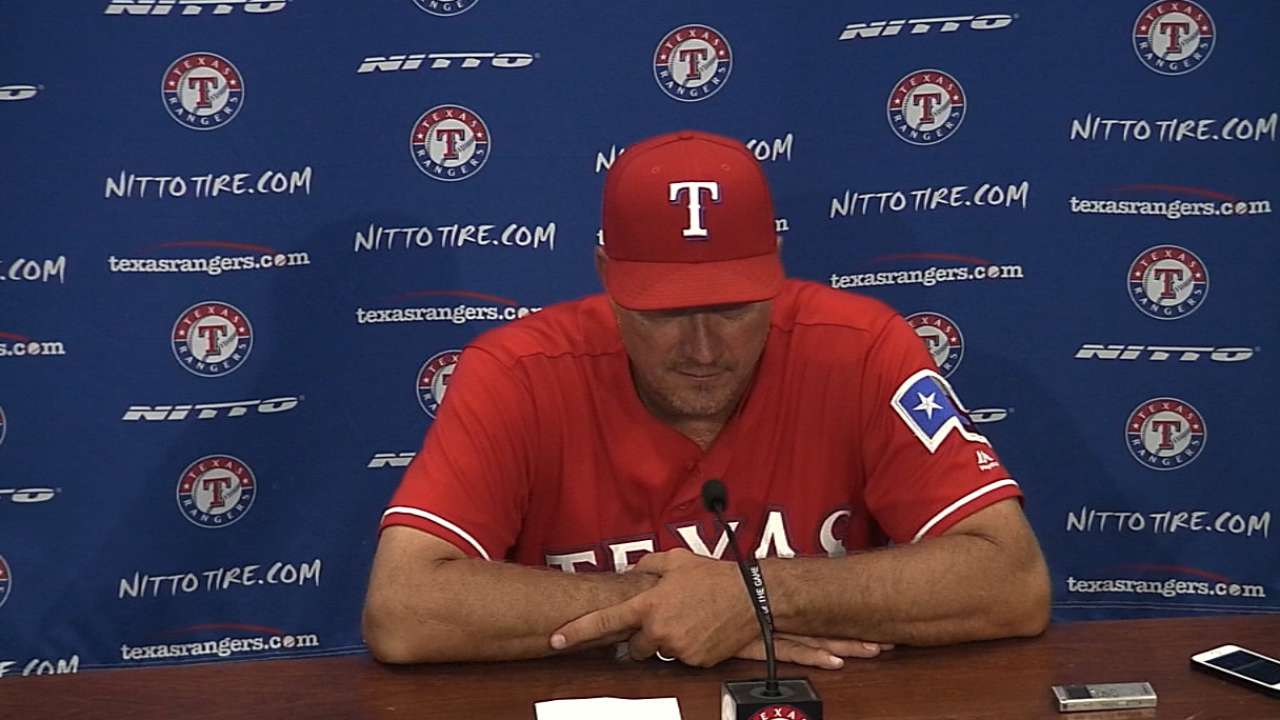 "[We're] feeling good for sure, we're in the driver's seat right now," Elvis Andrus said. "We can't take anything for granted, there's a lot of good series left to play."
Second baseman Rougned Odor was a huge reason the team enjoyed success during the homestand. He hit six home runs -- including a two-run shot on Sunday -- and collected 16 RBIs over the 10-game stretch.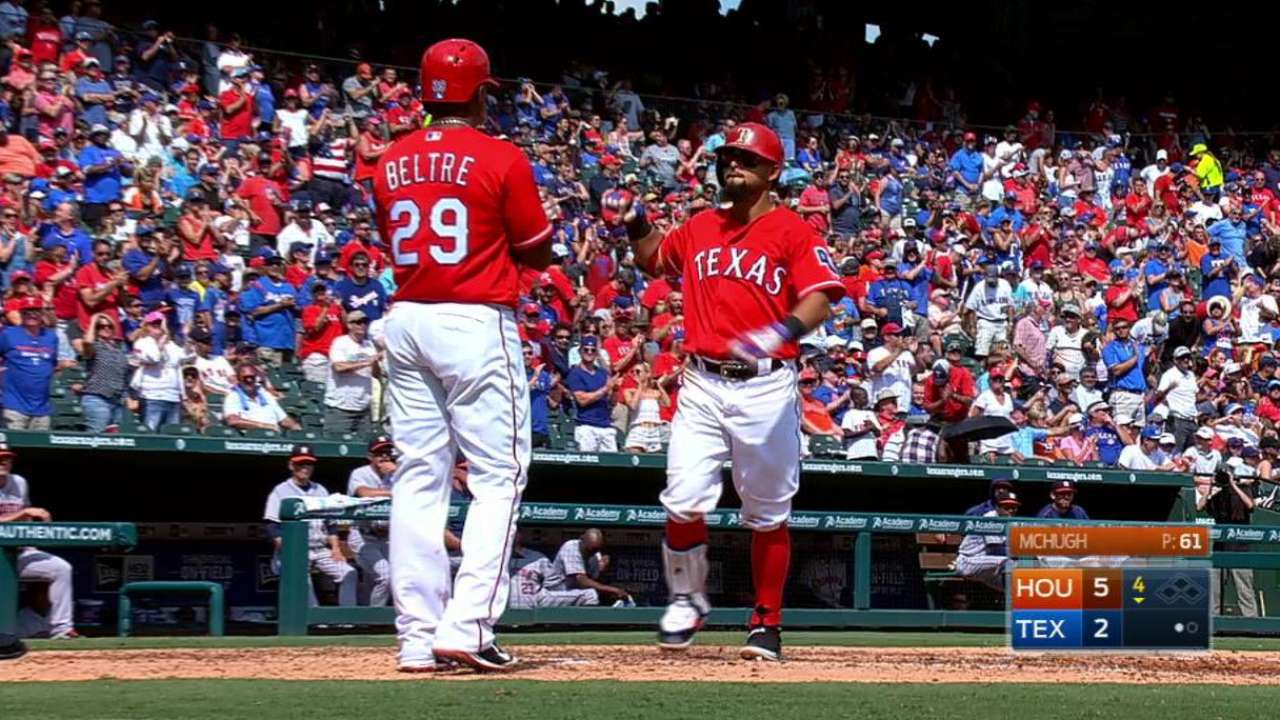 "It's late in the season, this is the time you have to keep going and do your thing to help your teammates -- help your team to win," Odor said.
The Rangers were unable to complete a sweep of the Astros on Sunday partly because of uncharacteristic command issues from starter Yu Darvish. He threw a season-low four innings and allowed five runs on seven hits with three walks.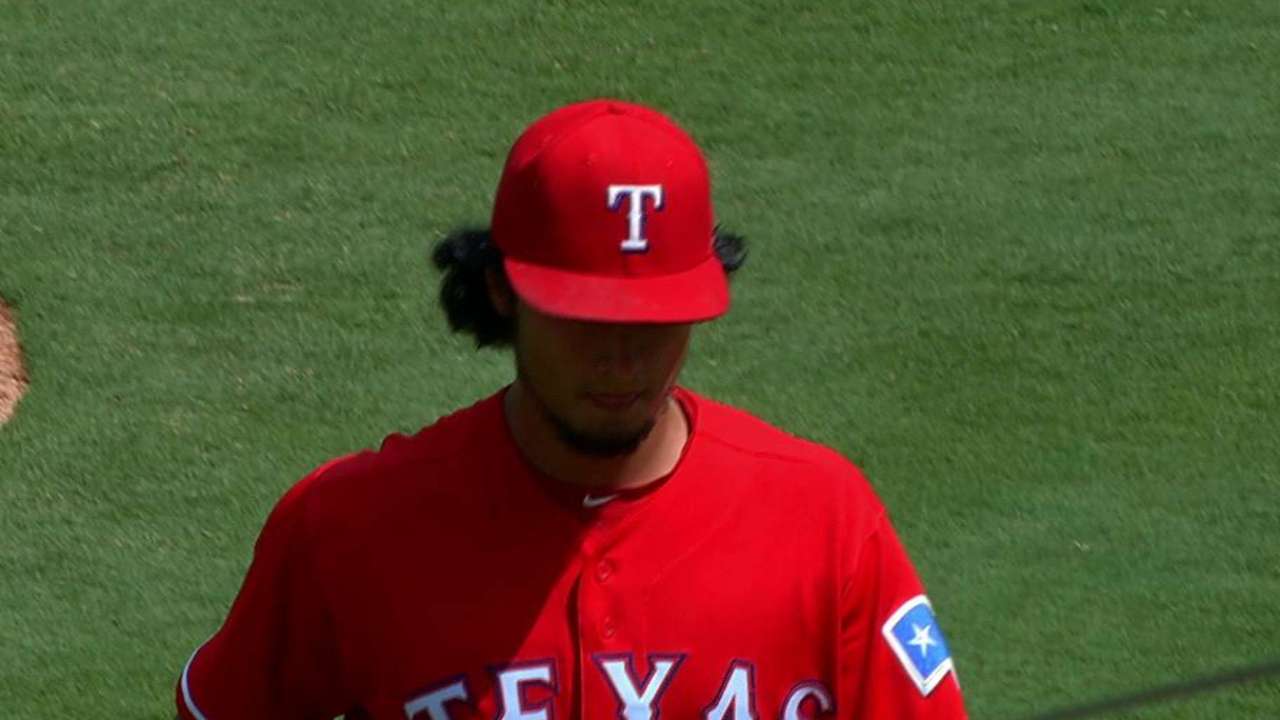 "He worked from behind hitters and really couldn't get it in the soft contact zones. He looked a little out of rhythm in my opinion," said Banister of Darvish, who broke a string of eight straight quality starts."
Banister lauded the fight from his team, though, scoring a run in the ninth off Astros closer Ken Giles to bring the potential tying run to the plate.
"We [got] the tying run to the plate against their closer, who's been extremely efficient lately and pretty dominating," Banister said. "That is, in my opinion, what we needed to do before we go out on this 10-day road trip"
Ryan Posner is a reporter for MLB.com based in Texas. This story was not subject to the approval of Major League Baseball or its clubs.