Hawk reminisces on life in baseball on 75th birthday
Iconic White Sox play-by-play voice: 'I love [the game] now more than I ever have'
MINNEAPOLIS -- Ken 'Hawk' Harrelson, the iconic White Sox television play-by-play voice, celebrated his 75th birthday on Sunday. This season also marks Harrelson's 56th in baseball, a job he approaches with the same enthusiasm as Day 1.
"I love it now more than I ever have," Harrelson said. "It has been interesting to see the evolution of the game change because it's an entirely different game than it was in my time."
Harrelson took a few minutes before Sunday's road trip finale at Target Field to discuss his career and colorful life.
"When I was a kid, I went to military school, and I used to shoot a lot of pool," a smiling Harrelson said. "They were taking bets in the pool room that I wouldn't make 20."
Hall of Famer George Brett was listed by Harrelson as his all-time favorite player. He never competed against the Royals' third baseman but loved the way he played.
The same holds true for Harrelson's high opinion of Adrian Beltre and Miguel Cabrera, adding that he loves to see guys who have fun. Hall of Famer Al Kaline stands as Harrelson's greatest baseball idol, stating that he learned how to compete at the big league level by playing against him.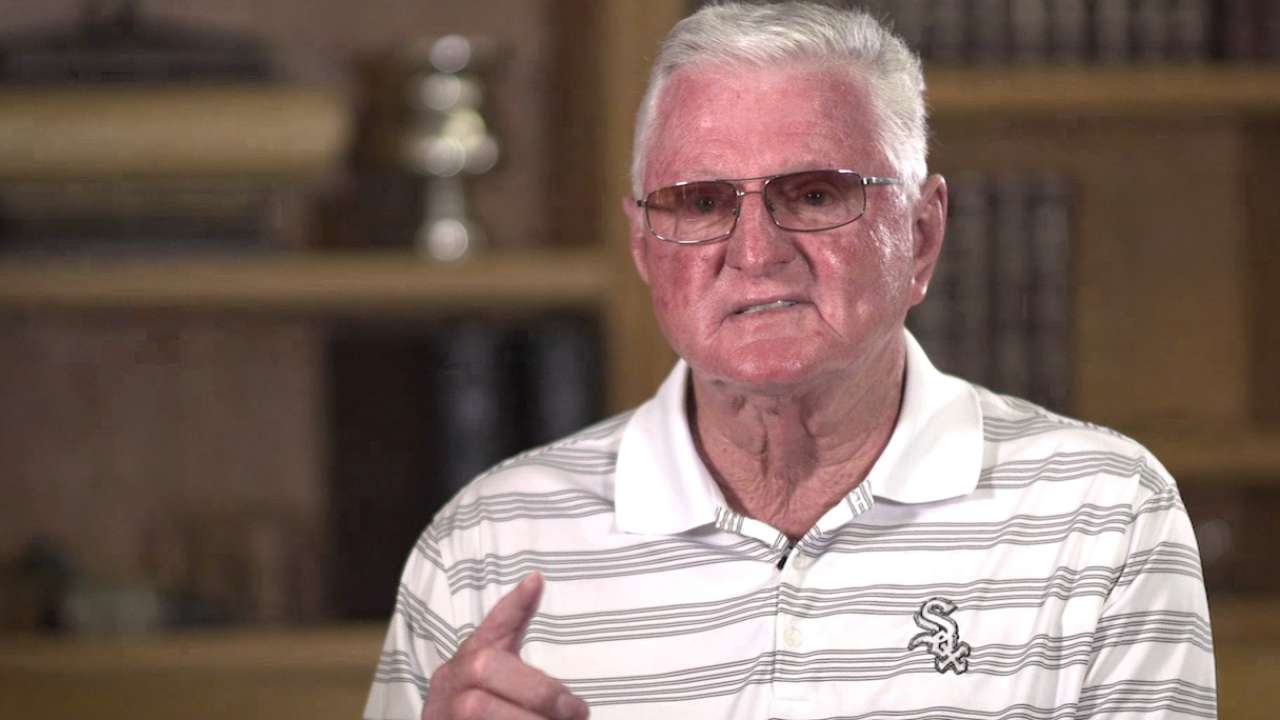 "He was the ultimate competitor," said Harrelson of Kaline. "There have been a lot of guys who were great competitors, but nobody was every better than Al Kaline."
Thirty-two years of Hawk's broadcast career have been spent with the White Sox. So he has developed a few favorites over three decades, starting with Mark Buehrle, Robin Ventura and Chris Sale.
"I love Chris. He's very competitive. Nice person. Very talented obviously," Harrelson said. "But Buehrle was something special. That's been my greatest thrill as an announcer, outside of being with the team in '05 winning a world championship, was calling his perfect game. I cried. I cried on the way home.
"It's only because of him. If it'd been some [jerk], I'd have gone up and said, 'Nice one' and gone on about your business. With him, the emotions, that's why it's such a great game. The emotions that develop, for me, because I'm an emotional guy.
"I've got a bad temper, I cry a lot watching movies and TV," Harrelson said. "It's just the way I am. And when I get attached to somebody like that and they do something, for some reason I really feel a part of it. We've had a lot of good guys. We've been so lucky with the White Sox."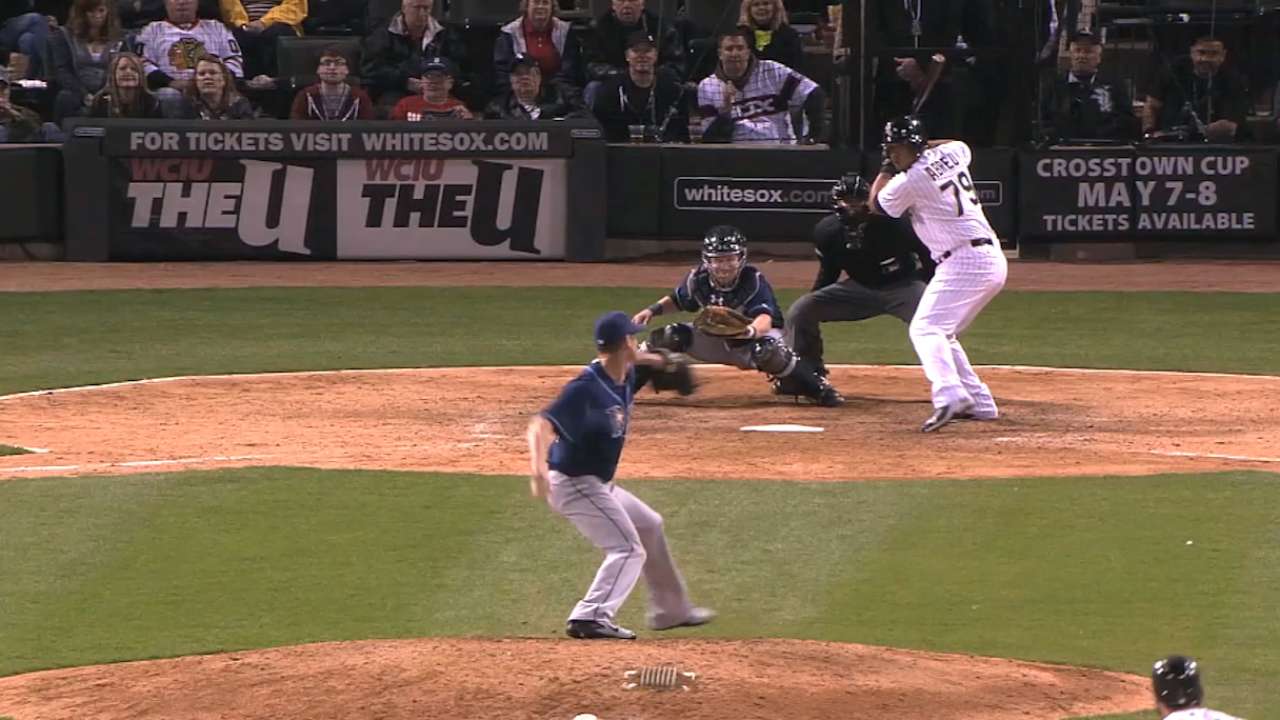 Numerous members of the White Sox organization celebrated Sunday's special day with Harrelson.
"Hawk is his own guy, and we appreciate him around here and the color and flavor he has," Ventura said. "I have a lot of favorite Hawk stories that I can't share with you.
"You wish you could share those stories. They're that funny. There are a lot of guys in that room that have some good stories, and there have been a lot of texts coming in from former players as well. We enjoy today. He's a great character."
Scott Merkin has covered the White Sox for MLB.com since 2003. Read his blog, Merk's Works, follow him on Twitter @scottmerkin, on Facebook and listen to his podcast. This story was not subject to the approval of Major League Baseball or its clubs.