Berrios to be called up, start Monday vs. KC
Twins hope young right-hander will remain in rotation for next several weeks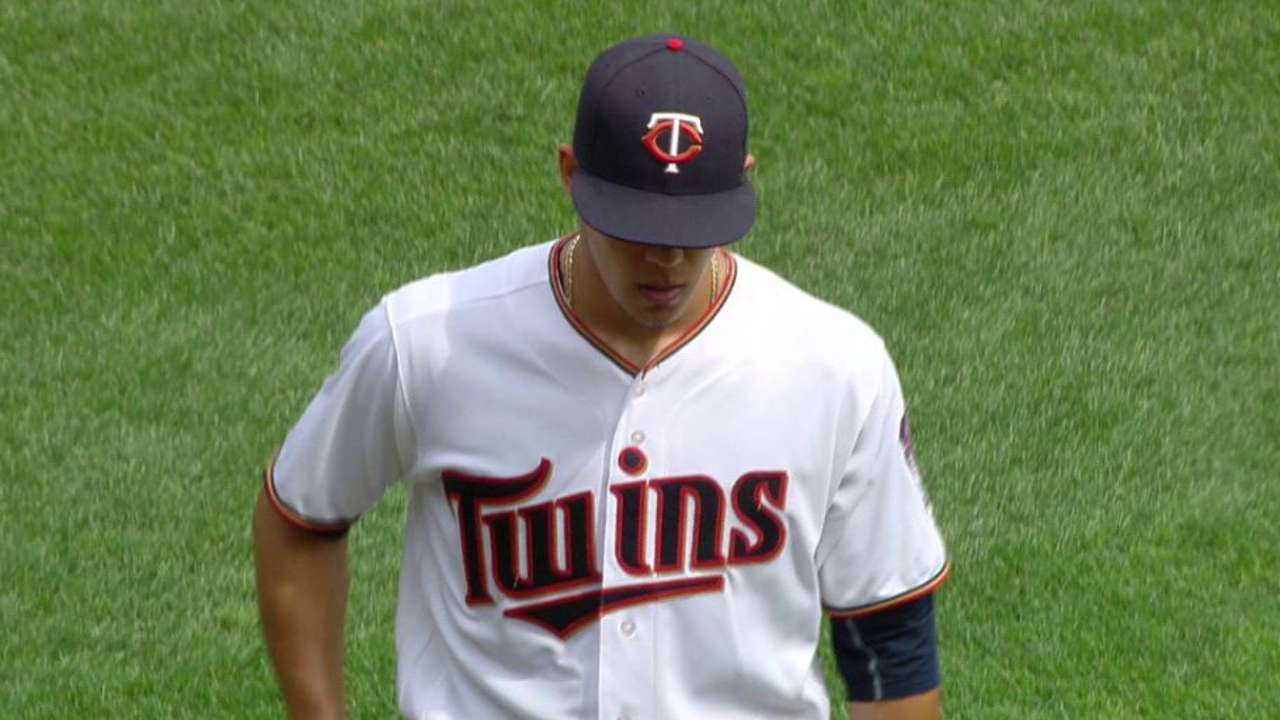 MINNEAPOLIS -- Right-hander Jose Berrios is expected to be recalled from Triple-A Rochester for the third time and will start against the Royals on Monday night on regular rest, according to manager Paul Molitor.
The club cannot officially announce the move until Monday because of the so-called "10-day rule," which states that a team must leave a player in the Minor Leagues for 10 days before he is eligible for recall, but Berrios joined the team in Minneapolis on Sunday.
Berrios, 22, is 2-4 with a 9.24 ERA in nine starts in his first season in the Major Leagues. He was optioned back to Rochester for the second time on Aug. 26 following an unsuccessful second stint with the big club, but he continued his Triple-A dominance in one start on Aug. 31, when he struck out 14 hitters and walked only one in an eight-inning outing.
The right-hander is 10-5 with a 2.51 ERA, 125 strikeouts and 36 walks in 17 Triple-A starts this season.
The Twins' rotation plans for September are still in flux. Molitor and his coaches had an extensive discussion on Saturday about how they want to manage staff ace Ervin Santana and how to properly take advantage of off-days, and they entertained numerous ideas, including a six-man rotation.
Molitor says the Twins have made plans for right-hander Tyler Duffey, but he didn't disclose what they were or if the team planned to recall Duffey as well. Duffey spent four months in the Twins' rotation before being optioned to Rochester on Aug. 26 with Berrios, and he is 1-1 with a 2.93 ERA in Triple-A despite posting a 6.24 ERA in the Major Leagues in 22 starts.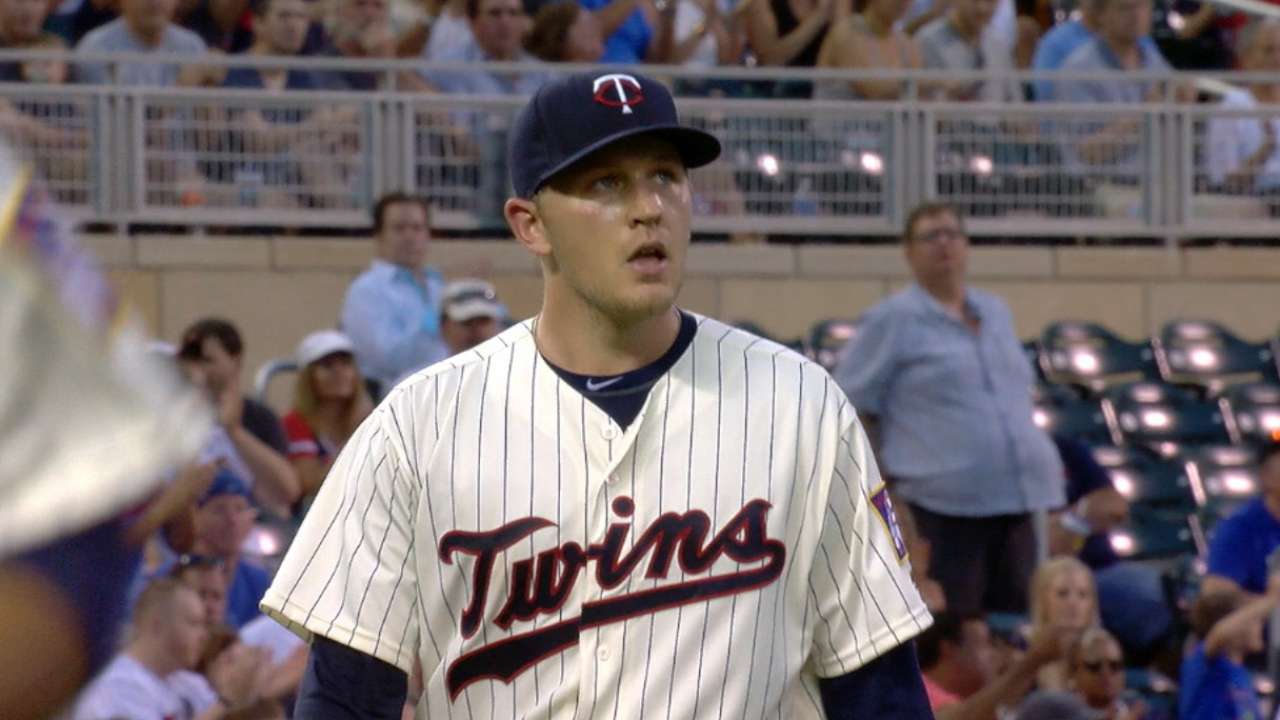 The only thing Molitor would confirm about the pitching rotation for now is that the Twins hope to leave Berrios in the rotation for the next several weeks, but they don't have an exact number of starts set in stone.
"We're toying with some things," Molitor said. "We kind of have [Berrios] slotted in at least for a couple of weeks. We'll just have to see how it goes."
Worth noting
• Right-handed reliever Trevor May and left-hander Tommy Milone both completed successful bullpen sessions on Saturday and will throw simulated games against hitters on Tuesday.
According to Molitor, May and Milone are targeting returns next weekend, and both could be in action as early as Friday. May was placed on the 15-day DL on Aug. 10 with a recurring low back strain, while Milone hit the DL on Aug. 12 with left biceps tendinitis.
Do-Hyoung Park is a reporter for MLB.com based in Minneapolis. This story was not subject to the approval of Major League Baseball or its clubs.