Carter provides signature pop in win over Bucs
Brewers slugger hits home run No. 31 and registers third-career four-hit game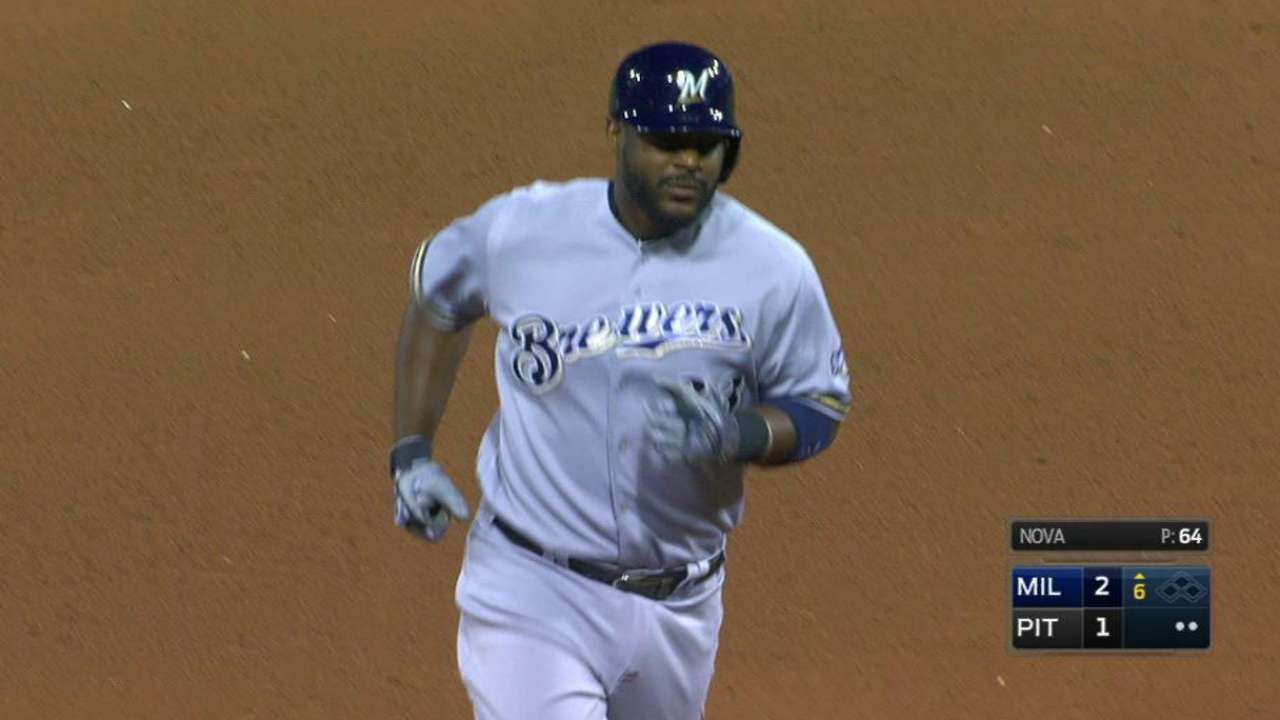 PITTSBURGH -- The biggest bat in the Brewers lineup all season long, Chris Carter provided some of his trademark pop in Milwaukee's 7-4 win over the Pirates on Saturday night at PNC Park.
The first baseman went 4-for-5 with a home run and three RBIs. His two-run shot off Ivan Nova in the sixth, No. 31 of the season for Carter, put the Brewers on top, 2-1.
After stranding runners in scoring position in the third and fifth inning, Carter's shot to left field was a sigh of relief for the Brewers, who had scored one run over the series' first 14 innings.
"We had some spots to tack on a run, one of our Achilles' heels has been that man on third less than two out situation that we've struggled in," Brewers manager Craig Counsell said. "Carter picked up Hernan Perez right there, and he got a first-pitch breaking ball, and I think they were thinking they were going to get a free strike there, and he made them pay."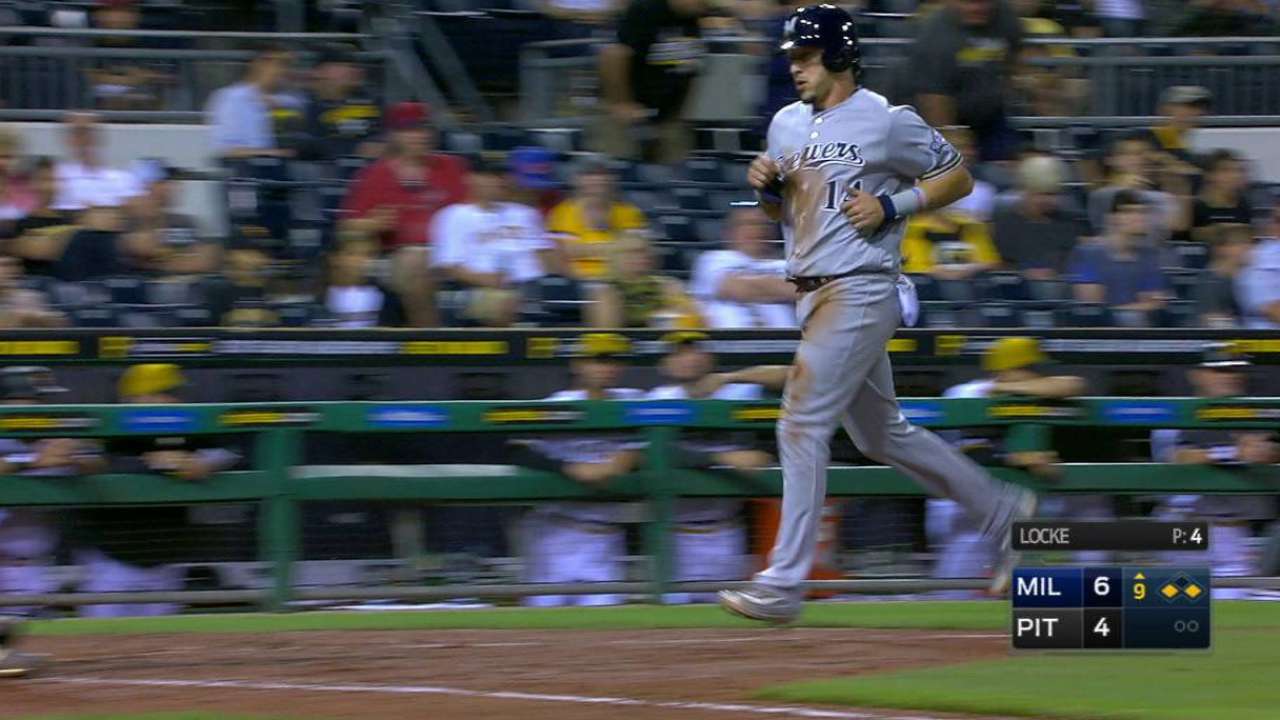 Up 6-4 in the eighth inning, Carter added an insurance run through RBI single to left, his 74th RBI this season.
Carter, who registered his third-career four-hit game, has 103 hits on the season, 57 of which have gone for extra bases. He certainly took the three singles in stride.
"Hey, why not," Carter joked. "They all definitely count. I'll take all the singles I can get."
It was also the 24th ballpark that Carter has homered in.
George Von Benko is a contributor to MLB.com based in Pittsburgh. This story was not subject to the approval of Major League Baseball or its clubs.