Escobar leaves game after hit by pitch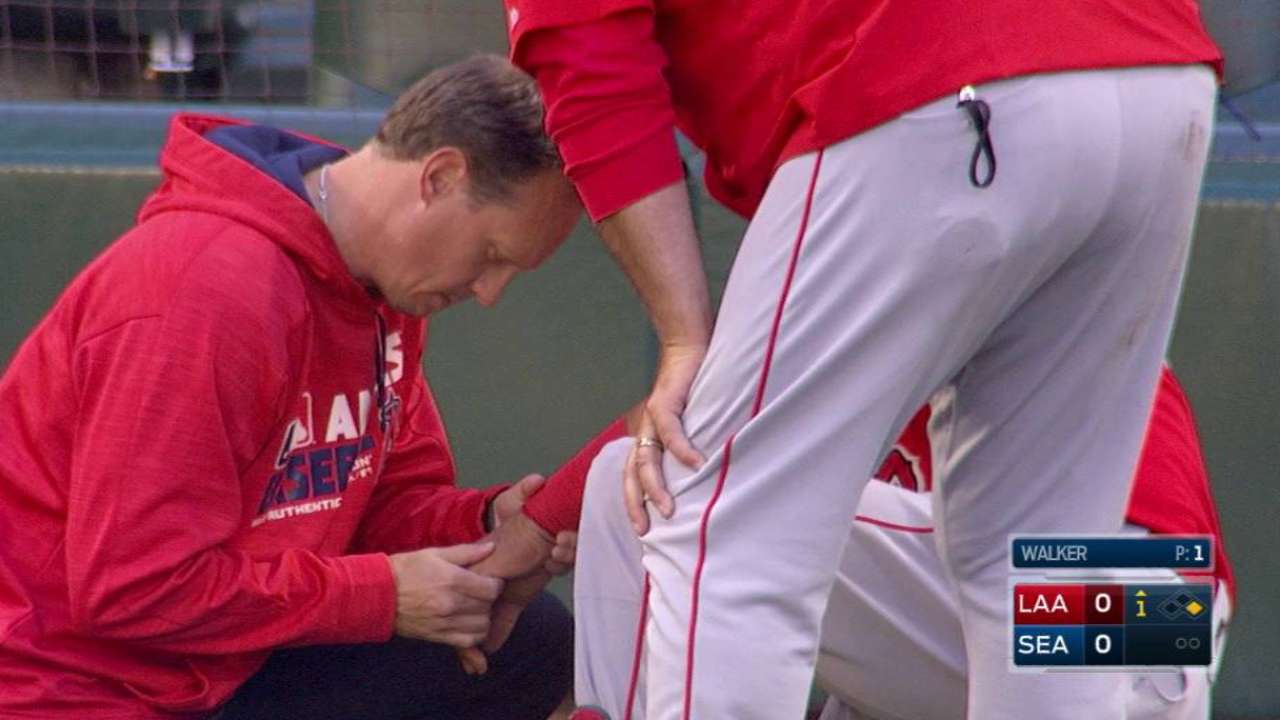 SEATTLE -- The Angels lost their leadoff hitter after one pitch Saturday.
Third baseman Yunel Escobar left the game against the Mariners at Safeco Field after being hit on the back of the left hand by a 94 mph fastball from Mariners starter Taijuan Walker.
Escobar was diagnosed with a contusion on the back of his hand. X-rays were negative.
Escobar was in obvious pain and knelt to the ground behind the batter's box, where he was met by Angels manager Mike Scioscia and head trainer Adam Nevala. After a brief consultation, Escobar exited the game and was replaced by pinch-runner Cliff Pennington.
The visible frustration was understandable for Escobar, who was activated from the disabled list Friday after missing 11 games with a concussion sustained when hit in the face by a ball after a bunt attempt on Aug. 19.
Escobar entered Saturday's game tied with teammate Mike Trout for third in the American League with a .320 average.
Doug Miller is a reporter for MLB.com. Follow him on Twitter @DougMillerMLB. This story was not subject to the approval of Major League Baseball or its clubs.