Confident Moncada notches first hit, RBI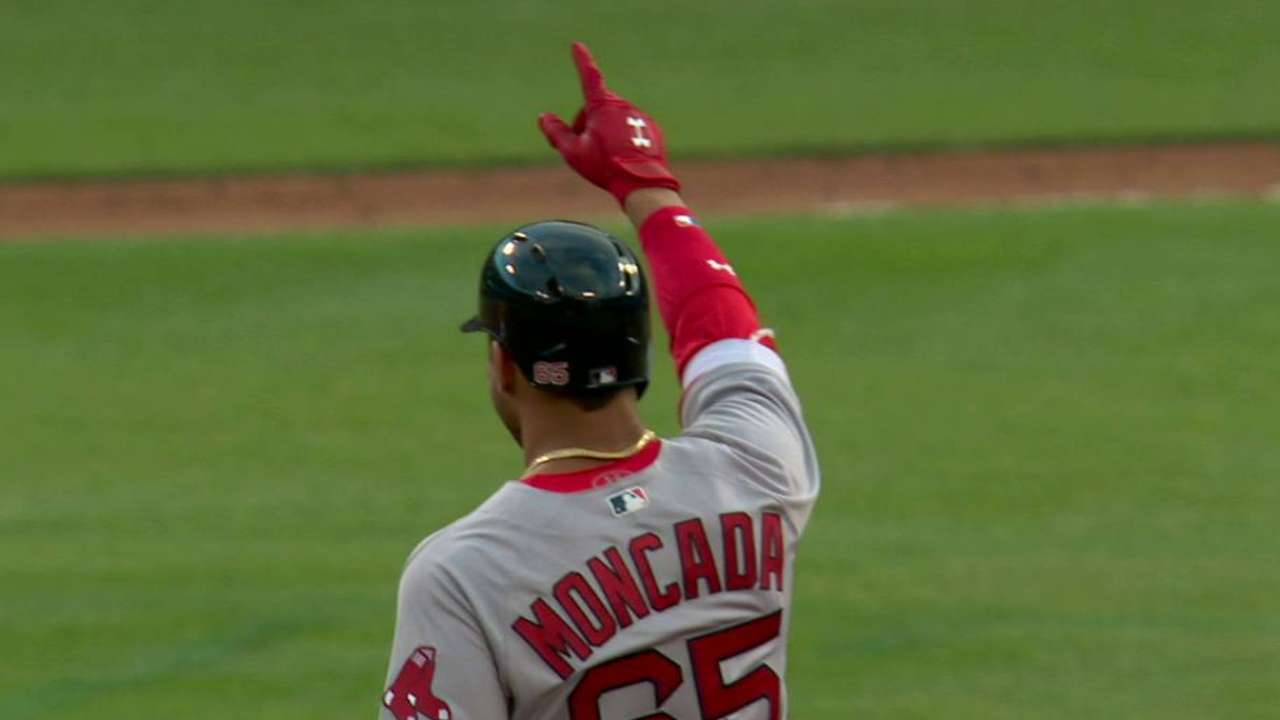 OAKLAND -- Yoan Moncada, baseball's No. 1 overall prospect, continued to add to his list of career firsts Saturday in an 11-2 win over the A's, recording his first career hit and RBI in his first start.
Moncada lined an RBI double to the left-field corner in the third inning off A's starter Daniel Mengden, driving in Sandy Leon. Chris Young also scored following an error from A's left fielder Khris Davis, and Moncada's opposite-field liner gave Boston a 5-0 lead.
Moncada, 21, also delivered a single in the ninth inning while batting right-handed against A's lefty Daniel Coulombe, finishing 2-for-5.
"I felt good. Yesterday, I felt a little nervous," Moncada said via an interpreter. "Today, I felt more confident. It was exciting to get my first hit in the big leagues. It's a big step."
It's been a whirlwind stretch for Moncada, who joined Boston on Friday, made his debut in the seventh inning of a 16-2 win, and started at third base and batted eighth Saturday. He's showcased flashes of raw tools, ranging from his speed on the basepaths (he's scored three runs in two games) to his arm strength at third base.
Moncada fielded every ball hit to him Saturday, leaving manager John Farrell impressed.
"The explosiveness at third base, with the quickness on a couple of charging plays, it's an off-balance throw," Farrell said. "There's tremendous arm strength there. He's extremely quick on his feet. The first step is outstanding."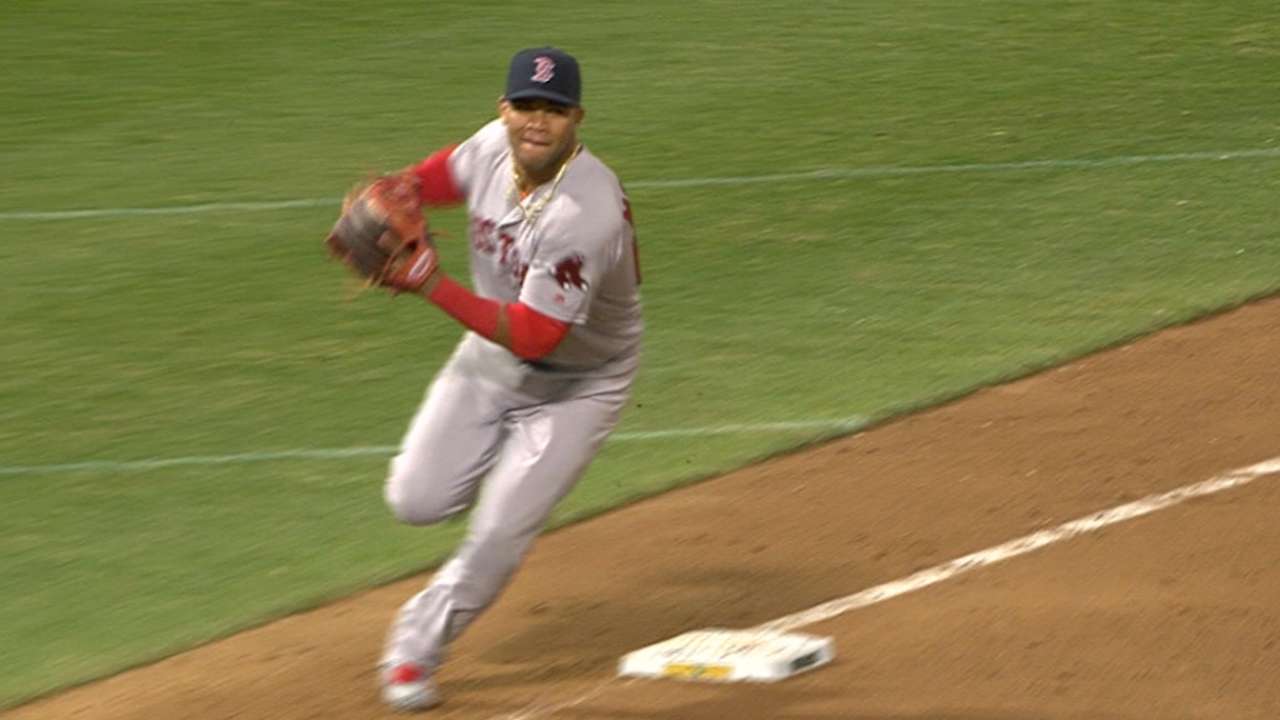 Through just two days, Moncada appears to be taking everything in stride.
"It feels great to be a part of a team that's playing for a championship or vying for a postseason spot," Moncada said.
Moncada has sought advice from some of Boston's most established veterans -- saying David Ortiz, Dustin Pedroia and Hanley Ramirez have all offered him advice on how to make subtle improvements to his game. For the second straight day, he also spoke about his growing relationship with Red Sox infield coach Brian Butterfield.
Moncada was asked whether, down the road, he'll hold his first career game or first hit in higher regard. He said both, before noting after a brief moment of reflection "definitely my first game over my first hit." He then added he'll be keeping the ball used on his first career hit as a memento, saying clubhouse manager Tommy Mclaughlin retrieved it for him during the game.
"Tommy gave me the ball," Moncada said. "He said, 'Here, take this ball you hit off the guy with the funny mustache.'"
Mark Chiarelli is a reporter for MLB.com based in the Bay Area and covered the Red Sox on Saturday. This story was not subject to the approval of Major League Baseball or its clubs.