Rays get look at other OF options with Souza struggling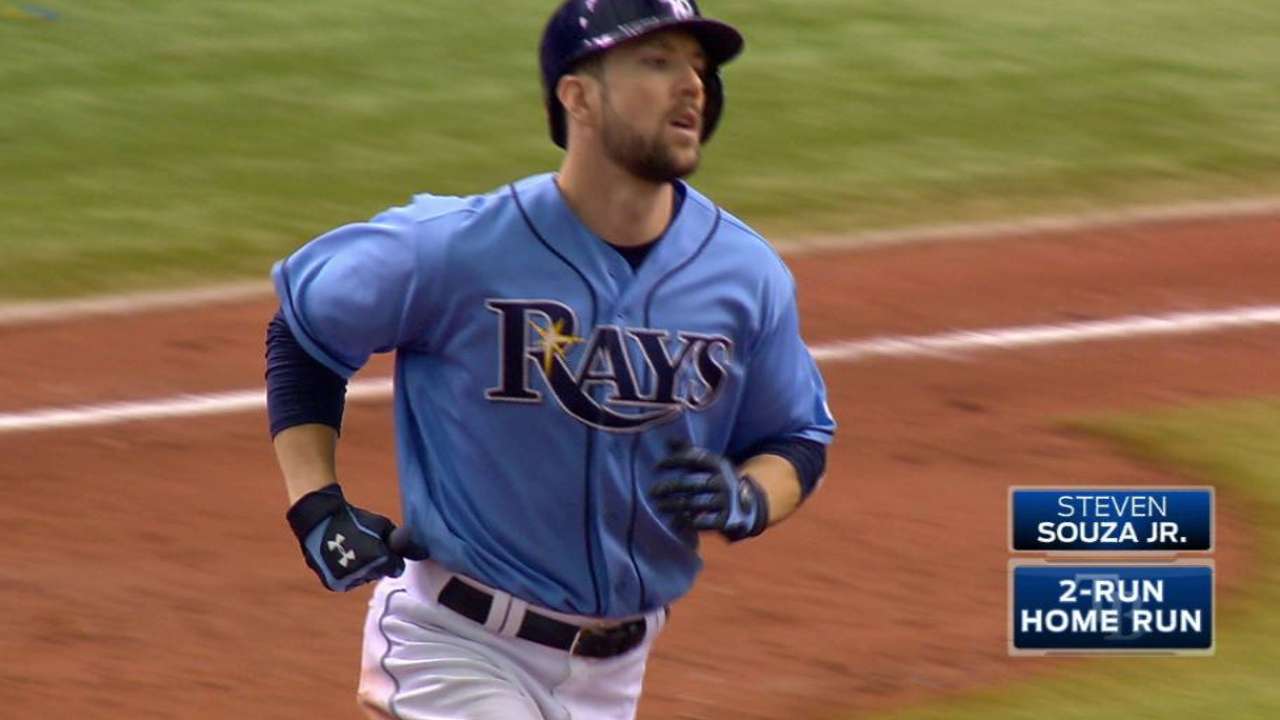 ST. PETERSBURG -- Steven Souza Jr. has only started one of the last six games for the Rays. The one game he did start, he was replaced by a pinch-hitter late in the game.
The reason, Kevin Cash said, is both simple and two-fold. Tampa Bay wants to see different people patrol the outfield in the last month of the season, and the other options that he has are producing more.
"We have an opportunity this last month to see some guys play," Cash said. "To be honest with you, the guys that are in there are really producing."
The guys Cash is referring to are Nick Franklin and Corey Dickerson.
Souza Jr. has hit just .212 with three home runs and a 71/9 K/BB ratio since June 5. Franklin is hitting .304 since then with five homers and just 28 strikeouts. Dickerson is batting .253 in that span with nine home runs and 28 RBIs.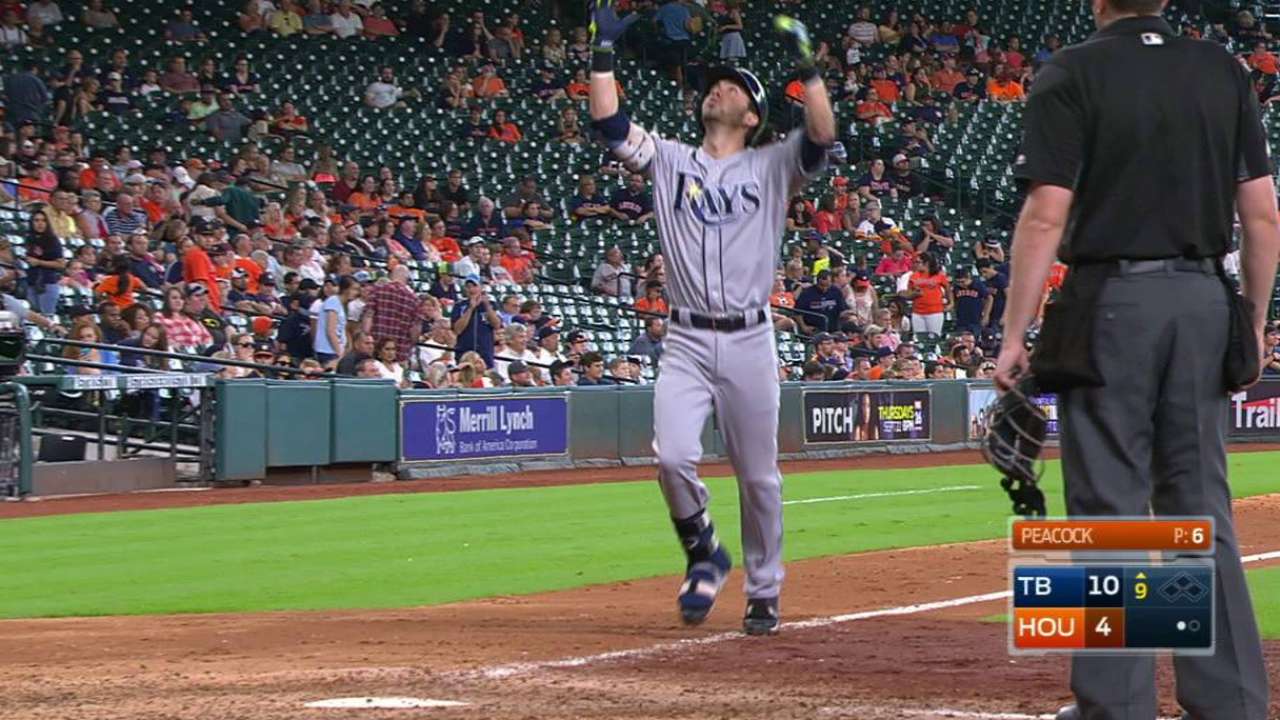 The result is the opportunities for Souza Jr. are starting to dry up. He joined the Rays before the 2015 season as part of a trade that sent 2016 All-Star Wil Myers to the Padres. The Rays viewed him as a big piece to what was supposed to be two winning seasons in 2015 and 2016. And while he'll still have a role in September with Tampa Bay, it's clear it's not an everyday role.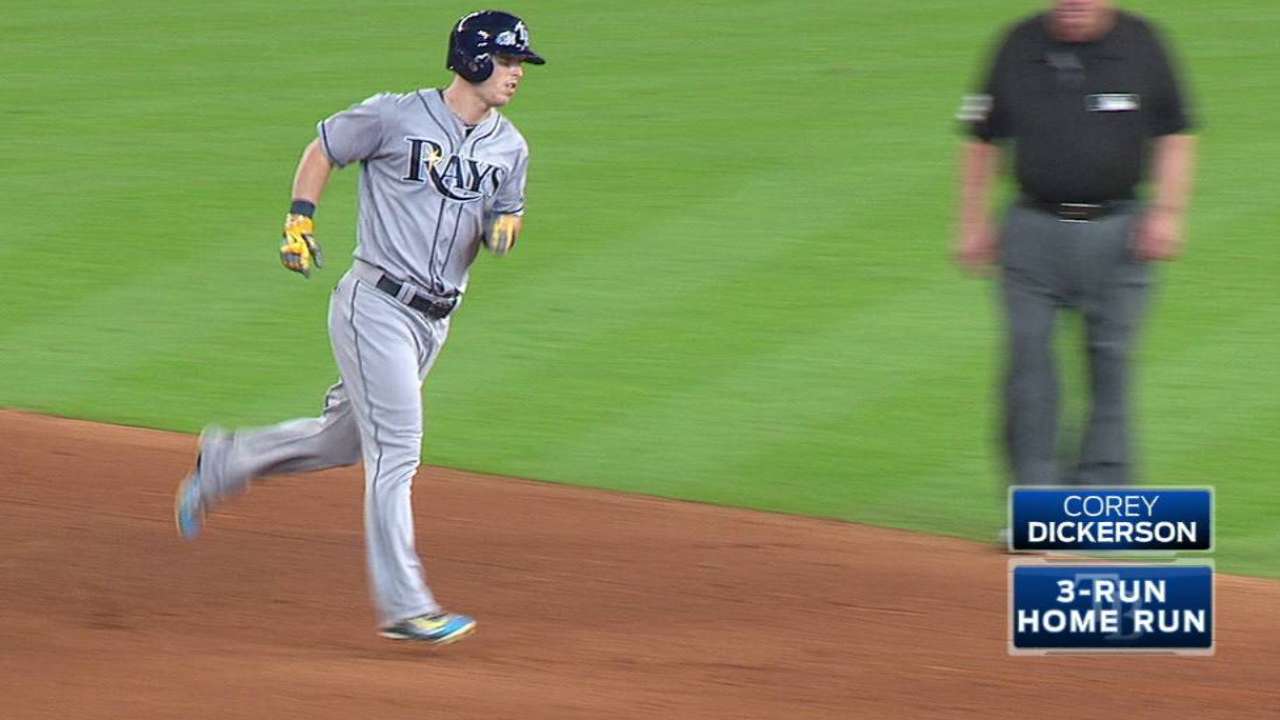 "Souza is going to play," Cash said. "He's part of our club. No doubt about it, he's going to get opportunities."
Worth noting
• The Rays will be playing with three catchers down the stretch after Curt Casali joined the team on Friday. He hit just .168 with seven home runs before being optioned to Triple-A Durham in early August. Now that he's rejoined the team, Cash said he plans to use Casali, who hit .254 in 20 games with the Bulls. All three of the catchers on the roster will get starts, Cash said.
• Cash acknowledges that going to a six-man rotation might be difficult for routine-oriented pitchers. But he chose to implement since it made the most sense.
"It probably is not the most ideal situation to have your five-day routine interrupted to go to a six-man," Cash said. "We respect that. But it was also a difficult decision that we have to do some things to set us in the right direction going into the offseason and Spring Training. That's how we came up with why it was best to go to a six-man. I don't think it should be that big of an issue. Each pitcher handles things a little differently."
Sam Blum is a reporter for MLB.com based in St. Petersburg. This story was not subject to the approval of Major League Baseball or its clubs.