Braves place Blair on DL with left knee sprain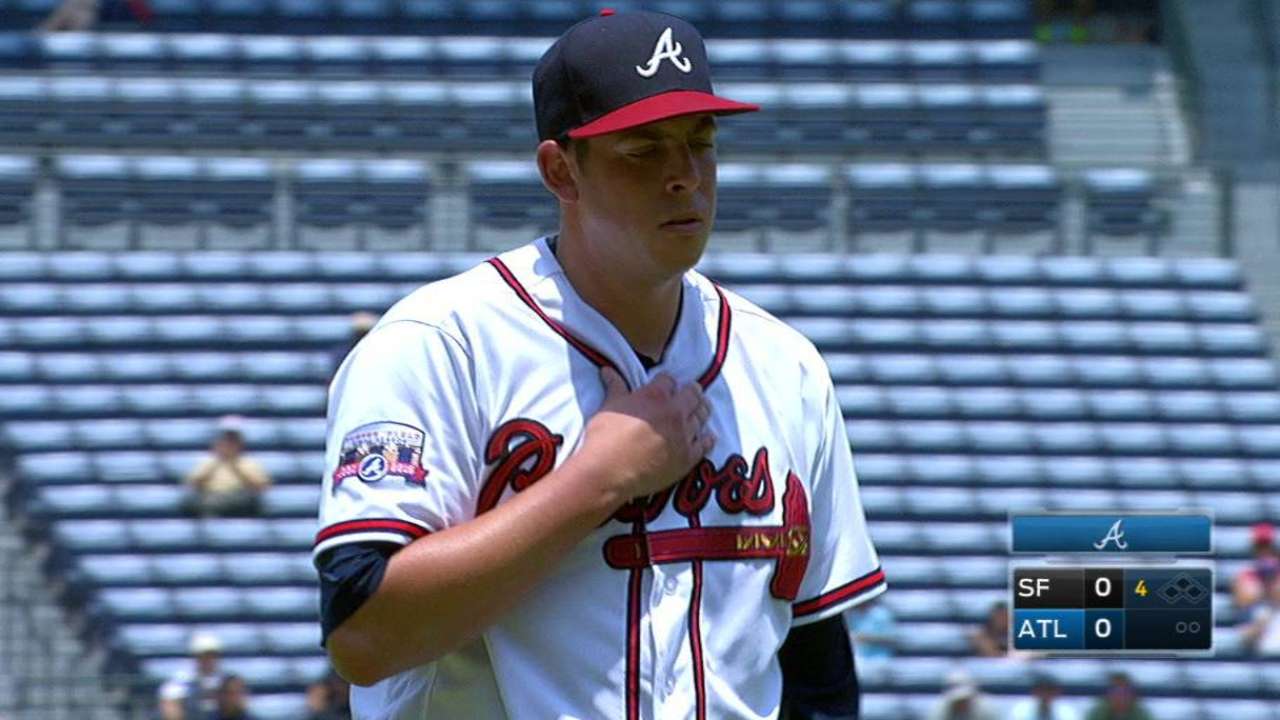 PHILADELPHIA -- The Braves placed Aaron Blair on the 15-day DL with a left knee strain prior to the second game of their three-game series against the Phillies.
It was purely a procedural move, as Blair had already been removed from the rotation to work on his mechanics outside of game situations. Atlanta doesn't need the roster space, either.
But the Braves needed to make the move to recall right-hander Brandon Cunniff, who had been sent down Tuesday. Without an injury, Atlanta would have needed to wait 10 days before recalling Cunniff.
Cunniff will take the place of Ryan Weber in the Braves' bullpen with Weber starting Monday in the spot of Matt Wisler, who is recovering from a sore left side. Cunniff has made five relief appearances for the Braves this season with a 10.50 ERA in six innings. He's now shuttled between Atlanta and Triple-A Gwinnett three times in the past month.
Blair previously missed time at Triple-A with what manager Brian Snitker said was a similar injury to what he's dealing with now. He tweaked the same knee in a bullpen session the first week of August and missed nearly three weeks. He made one Major League start since returning from that, allowing five runs over four innings to the Giants on Aug. 28, bloating his season ERA to 8.23.
Weber hasn't started a game this season -- all 12 of his MLB appearances have been in relief -- but he made five starts for the Braves last year and an additional five at Gwinnett this season.
"We just need someone to get the plane off the ground," Snitker said.
Skipping Wisler's next start is not only a precautionary move for his current injury, but also helps limit the innings of a 23-year-old starter in his second big league season.
"We're hoping it's just one start," Snitker said. "He didn't wrench it. But better to play it safe than sorry. Hopefully with Matt, he misses one with the side and then he's OK."
Following Weber will be Williams Perez on Tuesday, making his first start since straining his rotator cuff June 6, and Mike Foltynewicz on Wednesday.
Even Webeck is a reporter for MLB.com based in Philadelphia. This story was not subject to the approval of Major League Baseball or its clubs.