Nathan back where his career began
CHICAGO -- Asked whether he felt he had "come full circle" in his career, Joe Nathan responded affirmatively. After all, rejoining the Giants only took about 13 years.
San Francisco purchased Nathan's contract from Double-A Richmond before Saturday's 3-2 win over the Cubs, reuniting him with the team that unceremoniously dealt him in an ill-advised trade. Having amassed six All-Star selections and 377 saves, Nathan still feels driven. Undergoing his second Tommy John elbow surgery in April 2015 amplified Nathan's desire to continue pitching in the Major Leagues.
"I want to prove to myself that I can still do it," Nathan said.
Said Nathan, who ranks eighth on the all-time saves list, "I don't think it was but five minutes after we found out that I was going to have surgery that people were already saying, 'So you're retiring, right?' "
Nathan, 41, joins a bullpen which has become crowded by September callups. Manager Bruce Bochy said that Nathan, who's accustomed to closing, likely will be used in the sixth through eighth innings. With Derek Law (right elbow strain) sidelined, Bochy said that Nathan can deepen the club's contingent of right-handed relievers.
"I think he's going to help with his experience," Bochy added. "That's valuable for the young guys."
Nathan made three scoreless appearances with the Cubs, but was released on Aug. 6, which freed him to sign a Minor League deal with the Giants on Aug. 19. He pitched six scoreless innings in six appearances for Richmond, striking out seven.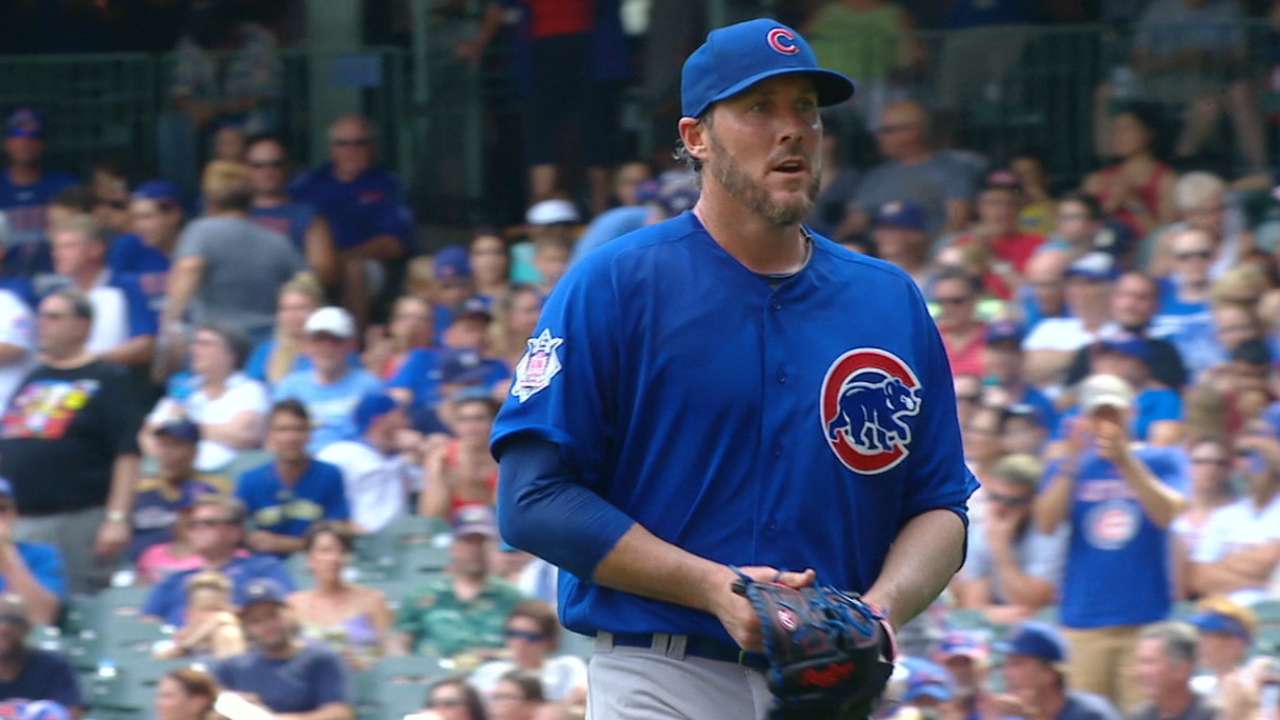 The veteran reliever began his professional career with the Giants in 1995, when he was drafted in the sixth round. The converted shortstop, who switched from starting to relieving in his early years with the Giants, went 24-10 with a 4.12 ERA for San Francisco from 1999-2003.
Nathan went to the Minnesota Twins with left-hander Francisco Liriano and right-hander Boof Bonser in an ill-fated trade on Nov. 14, 2003, that brought catcher A.J. Pierzynski to the Giants. Pierzynski alienated numerous teammates, while lasting just one season in San Francisco. By contrast, Liriano developed into an All-Star and Nathan recorded 35 or more saves nine times in 10 seasons.
But Nathan insisted that he doesn't dwell on what might have happened if he never left the Giants.
"Things worked out for them with the rings they brought home," he said, referring to their recent trio of World Series titles.
Chris Haft has covered the Giants since 2005, and for MLB.com since 2007. Follow him on Twitter at @sfgiantsbeat and listen to his podcast. This story was not subject to the approval of Major League Baseball or its clubs.