Major League debut Destin-y for Hood
Former 2nd-round pick, college football recruit collects two hits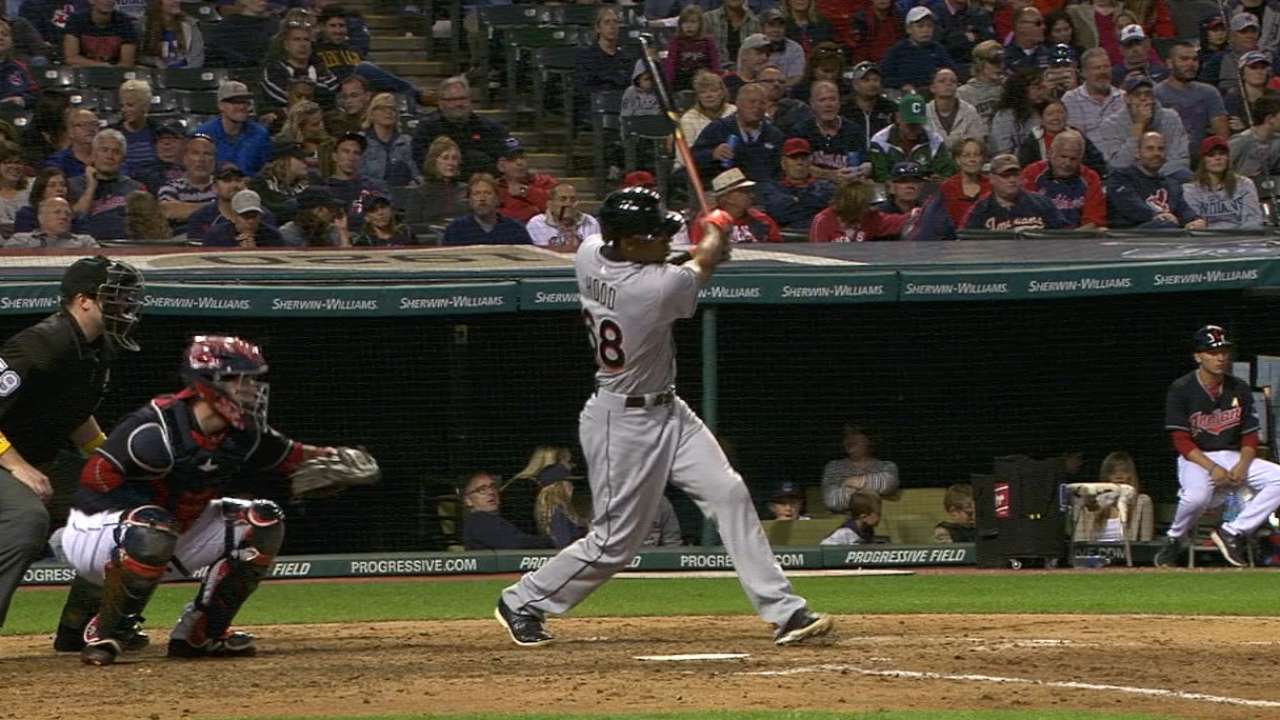 CLEVELAND -- Destin Hood had waited eight years for validation. Eight years after turning down a scholarship to play football for Nick Saban's University of Alabama, the same Crimson Tide that won three national championships while Hood could've been part of the program, Hood finally received the validation for his decision.
The former second-round pick of the Nationals in the 2008 Draft had his contract purchased on Thursday by the Marlins, his fourth organization in the last three years. And then, in Friday's 6-2 loss to the Indians at Progressive Field, Hood earned his first Major League hit in his debut.
After striking out on a foul tip against Cleveland starter Carlos Carrasco in his first at-bat, Hood jumped on the first pitch his second trip to the plate, a 95-mph fastball on the outside corner, and drove it the other way into the right-field corner for a double.
"I was actually a little nervous," Hood said. "My depth perception was a little off at first on the bigger stage, but I felt pretty good."
Hood tacked on in his next at-bat by poking a 1-0 slider into left field for a single.
"He's a kid that loves to play," Marlins manager Don Mattingly said. "The reports that come from Triple-A about the way he goes about his business have been very impressive, and it's good to see him, against a guy who's really good, shoot a ball down the right-field line and gets a base hit to left. Really happy for Destin to be able to get his first hits tonight."
Members of Hood's family, including his fiancée, flew into Cleveland to attend his debut.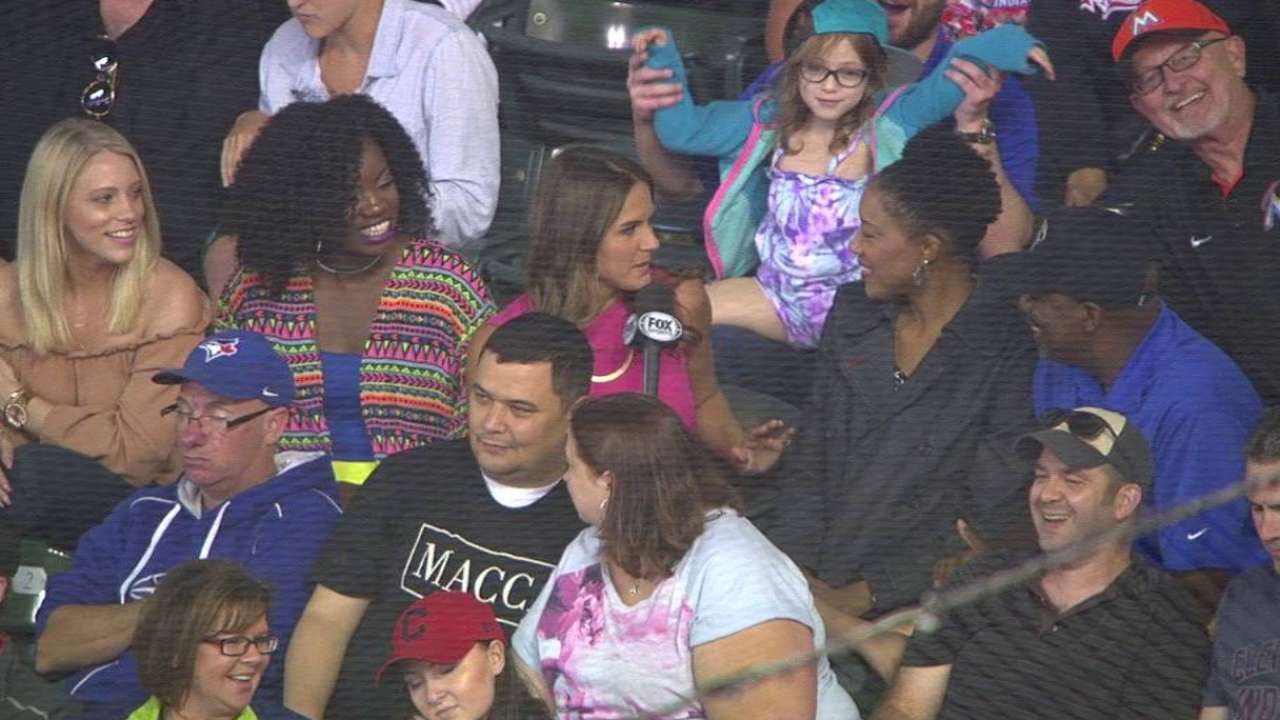 "It was just great to have all of them here, one big family," Hood said. "For them to be able to experience it means a lot."
August Fagerstrom is a contributor to MLB.com based in Cleveland. This story was not subject to the approval of Major League Baseball or its clubs.