Fields, Barnes join Puig in first wave of callups
Dodgers also activate relievers Coleman, Ravin from DL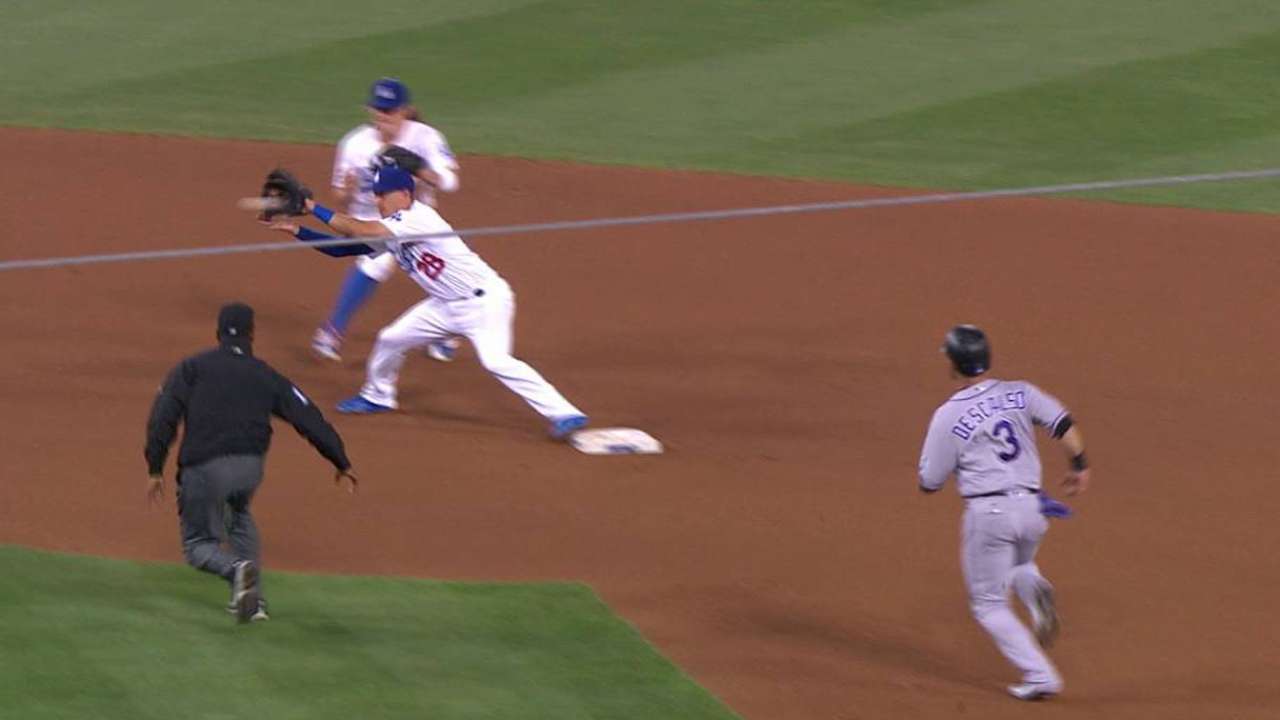 LOS ANGELES -- The Dodgers announced their first wave of September callups Friday, recalling Yasiel Puig, right-hander Josh Fields, and catcher Austin Barnes from Triple-A Oklahoma City. They also activated relievers Louis Coleman (right shoulder fatigue) and Josh Ravin (right triceps tightness) from the 15-day DL.
All five players have seen time with the team this season. Puig was in the lineup Friday starting against Padres left-hander Clayton Richard, his first time on a Major League field since his demotion on Aug. 2.
Puig, Coleman, and Fields appeared in Friday night's 4-2 loss to the Padres. Puig went 2-for-4, while Coleman and Fields each appeared in the later innings. Coleman struck out a batter and walked another in one-third of an inning in the eighth and Fields pitched a scoreless ninth with two strikeouts.
"I think for us it was, Yasiel's done everything that was asked of him and he performed for that Oklahoma City team and I think that was kind of what we had in place," manager Dave Roberts told MLB Network Radio. "As we talked through things we felt ultimately he makes us better. It's all about Yasiel becoming a better person, a better teammate, but also helping the Dodgers win baseball games and that was the deciding factor."
Barnes has been up and down all season with the Dodgers as the organization's third catcher, a role he should continue to hold behind Yasmani Grandal and the recently acquired Carlos Ruiz. Fields was acquired at the deadline from Houston, but was sent down Aug. 23.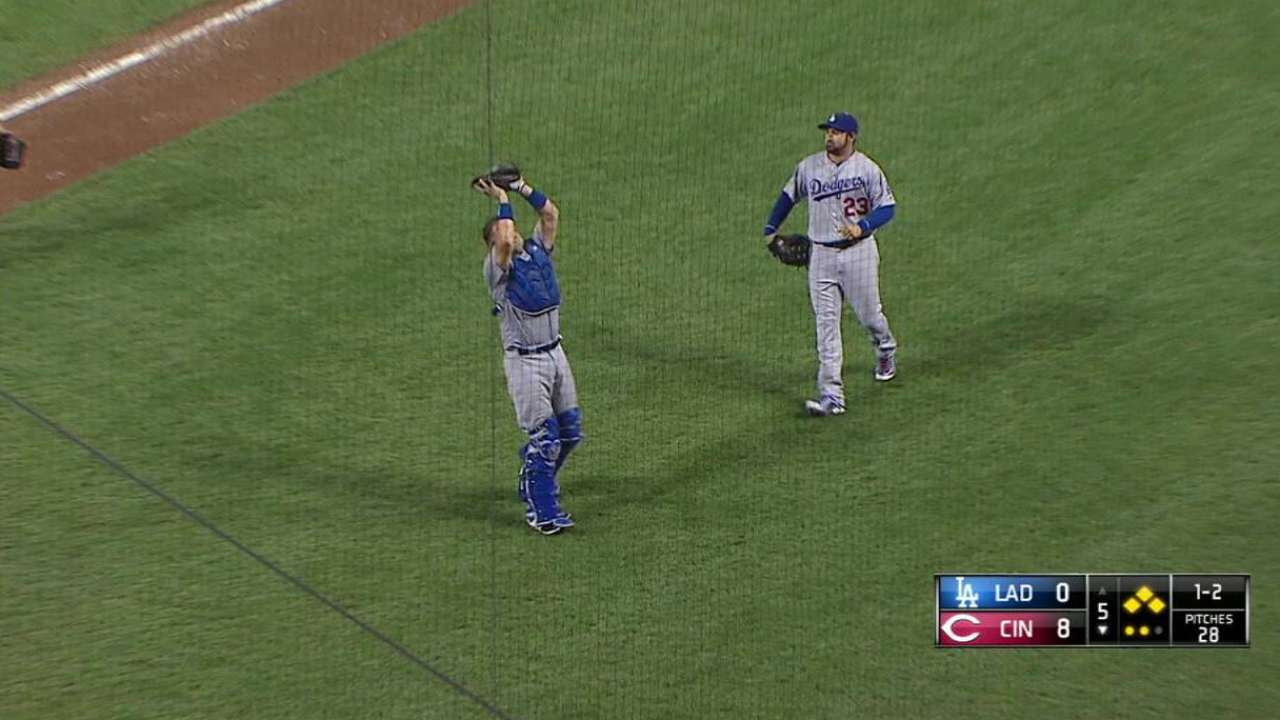 Coleman and Ravin hit the DL in August. Coleman threw four scoreless innings while on a rehab assignment with Rookie-level AZL Dodgers and Triple-A Oklahoma City. Ravin allowed an earned run in a single inning pitched while with Class A Advanced Rancho Cucamonga.
Jack Baer is a reporter for MLB.com based in Los Angeles. This story was not subject to the approval of Major League Baseball or its clubs.