Wright could miss next turn with sore shoulder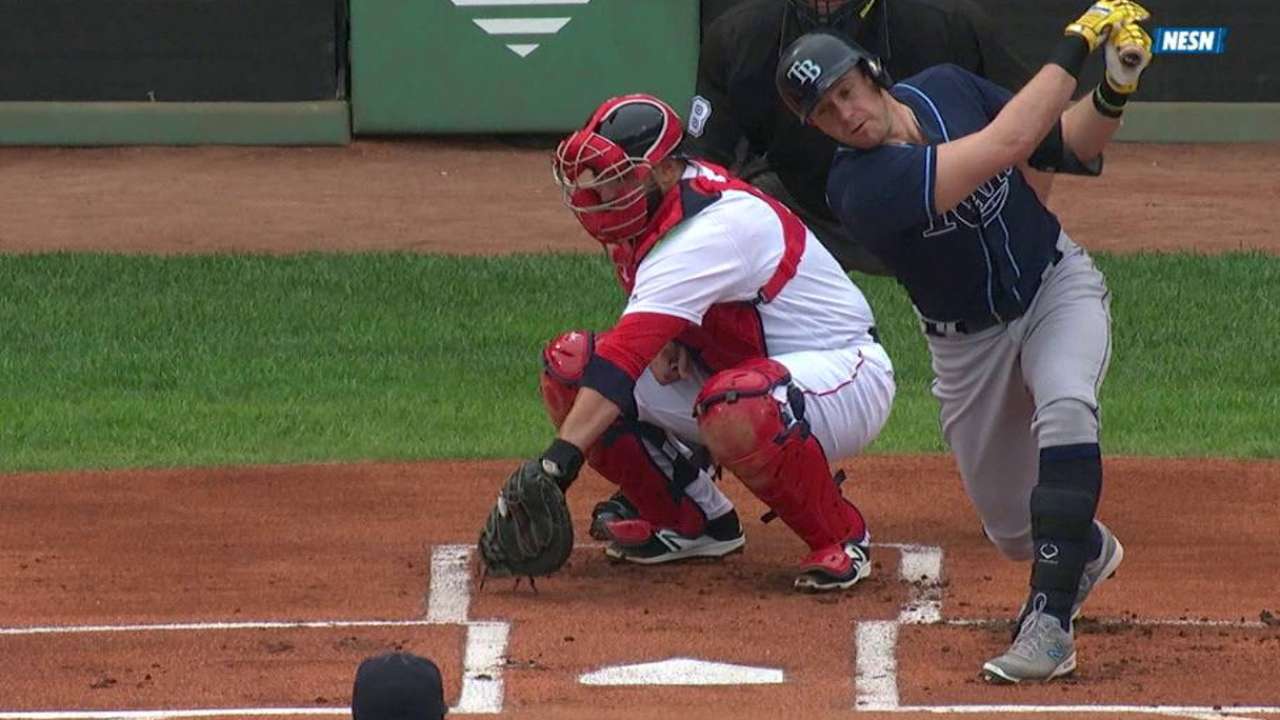 OAKLAND -- Red Sox knuckleballer Steven Wright is in jeopardy of missing his next start as he deals with the lingering effects of a right shoulder injury, manager John Farrell said Friday.
Boston planned for Wright to pitch in its upcoming three-game series against San Diego, but Farrell said it's possible that he will be skipped as he continues to feel symptoms of a shoulder injury that occurred Aug. 6 when he jammed it while sliding into second base as a pinch-runner against the Dodgers.
The Red Sox will wait before setting their rotation against the Padres until they know more on Wright's status.
"These next 24 to 48 hours will be important," Farrell said.
Wright spent nearly three weeks on the disabled list before being activated Aug. 26 against the Royals. He's struggled in two starts since, allowing nine earned runs in 10 innings against the Royals and Rays. After posting a 2.18 ERA through his first 15 starts, earning an All-Star nod, Wright has posted a 5.53 ERA since July 1.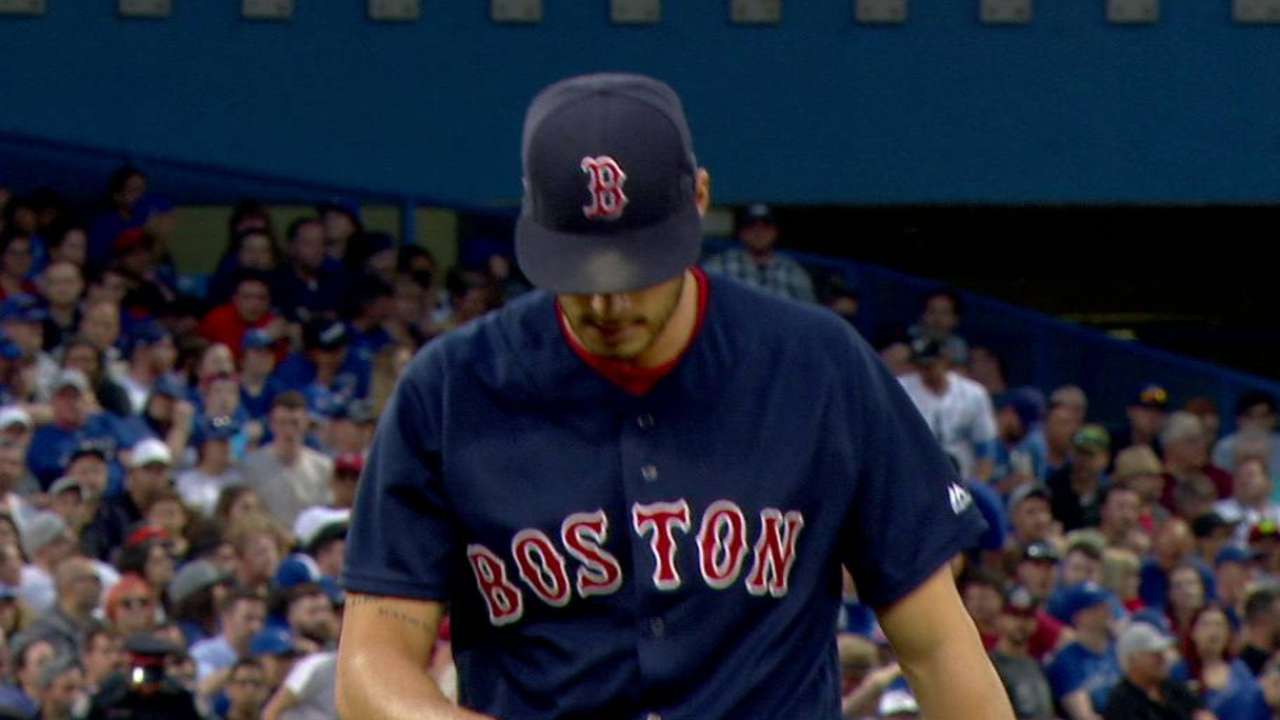 Bullpen taking form
Boston's sudden starting-pitching instability follows a month in which it had to deal with moving parts in its bullpen. Red Sox relievers failed to hold several leads in August and especially struggled in the eighth inning, leaving Farrell to turn to several options, ranging from Brad Ziegler to Clay Buchholz to Junichi Tazawa.
A clearer picture could soon take form. Ziegler missed Wednesday's game with the flu, but threw 12 to 15 pitches prior to Friday's game. Farrell said the righty's availability would be determined based on how he feels during the first few innings of the game. Koji Uehara, who has been on DL since July 20 with a pectoral injury, could be activated as soon as Monday or Tuesday, according to Red Sox president of baseball operations Dave Dombrowski.
"We're hopeful it's going to do the job," Dombrowski said Friday of the bullpen. "We think they can do the job. It hasn't been a very consistent basis. We have to find that link to fit from the starter to the closer. We have a lot of candidates to do it."
Boston also recalled Joe Kelly and selected the contract of Robby Scott on Friday, two more bullpen additions. Kelly struck out 25 batters over his final 13 appearances with Triple-A Pawtucket, and Scott has been especially effective against lefties while posting a 2.54 ERA with Pawtucket.
Kelly is certainly an eighth-inning candidate.
"That would be dependent on who is available on any given day," Farrell said. "We're certainly not going to rule it out at this point."
Worth noting
Farrell said the Red Sox don't have a definitive timeline in terms of rookie outfielder Andrew Benintendi's return from a left knee sprain suffered last week. Benintendi took part in pregame straight-line running exercises, and Farrell said he will soon begin activity wearing a knee brace.
Mark Chiarelli is a reporter for MLB.com based in the Bay Area. This story was not subject to the approval of Major League Baseball or its clubs.