Scorching of late, Lester delivers again for Cubs
Lymphoma survivor takes no-no into 7th as MLB raises pediatric cancer awareness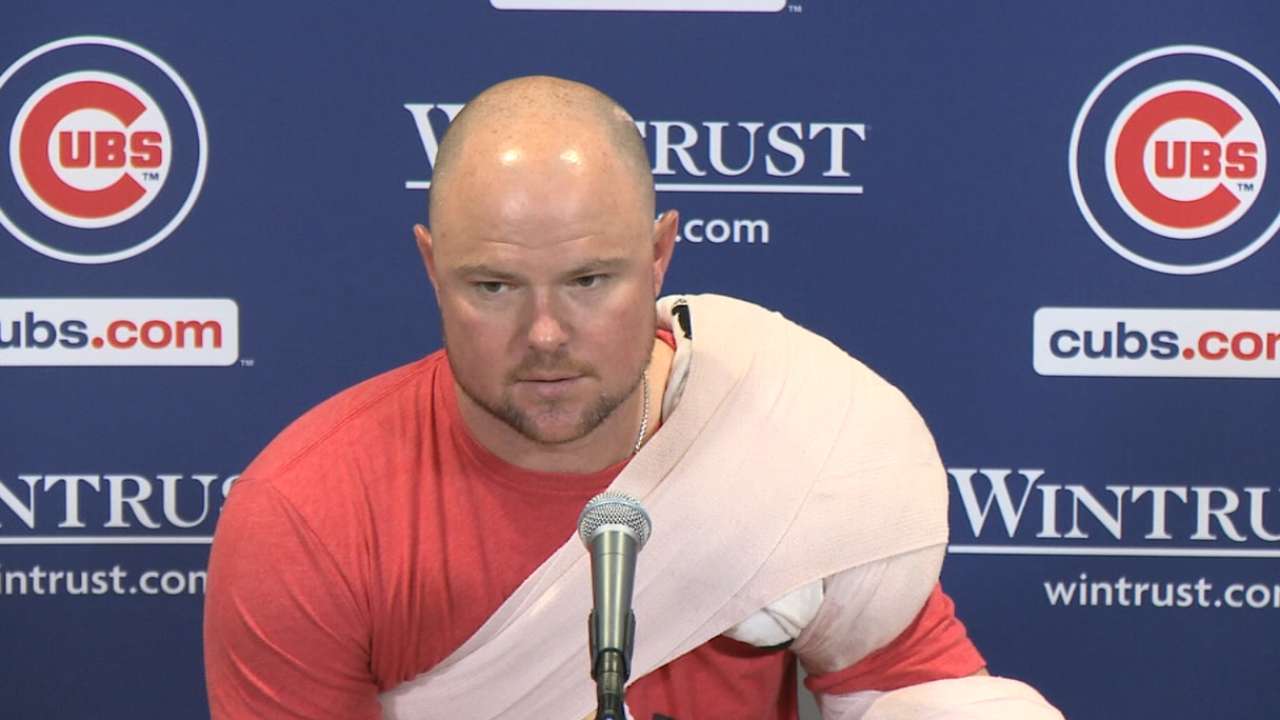 CHICAGO -- Anthony Rizzo predicted fellow cancer survivor Jon Lester would throw a no-hitter on Friday afternoon to help celebrate Major League Baseball's efforts to raise awareness of childhood cancer. Lester came close.
The left-hander held the Giants hitless until Hunter Pence's solo home run with two outs in the seventh in the Cubs' 2-1 victory. According to Elias Sports, Lester leads all active pitchers with 13 no-hit bids of at least five innings.
"It's nice that we're recognizing kids now," said Lester, who was diagnosed with lymphoma in late August 2006. "It's a serious issue. ... It's a little more special for me and Riz with our foundations and what we've been through."
Rizzo also is a cancer survivor, and one of the people who inspired him was Lester. Rizzo was diagnosed when he was in the Red Sox Minor League system and met Lester. Shortly after that, the lefty threw his first career no-hitter on May 19, 2008, against the Royals.
On Friday, Lester's focus was on the Giants, who are trying to hang onto the National League Wild Card lead. They roughed Lester up in San Francisco, collecting five runs over 2 2/3 innings. This was different.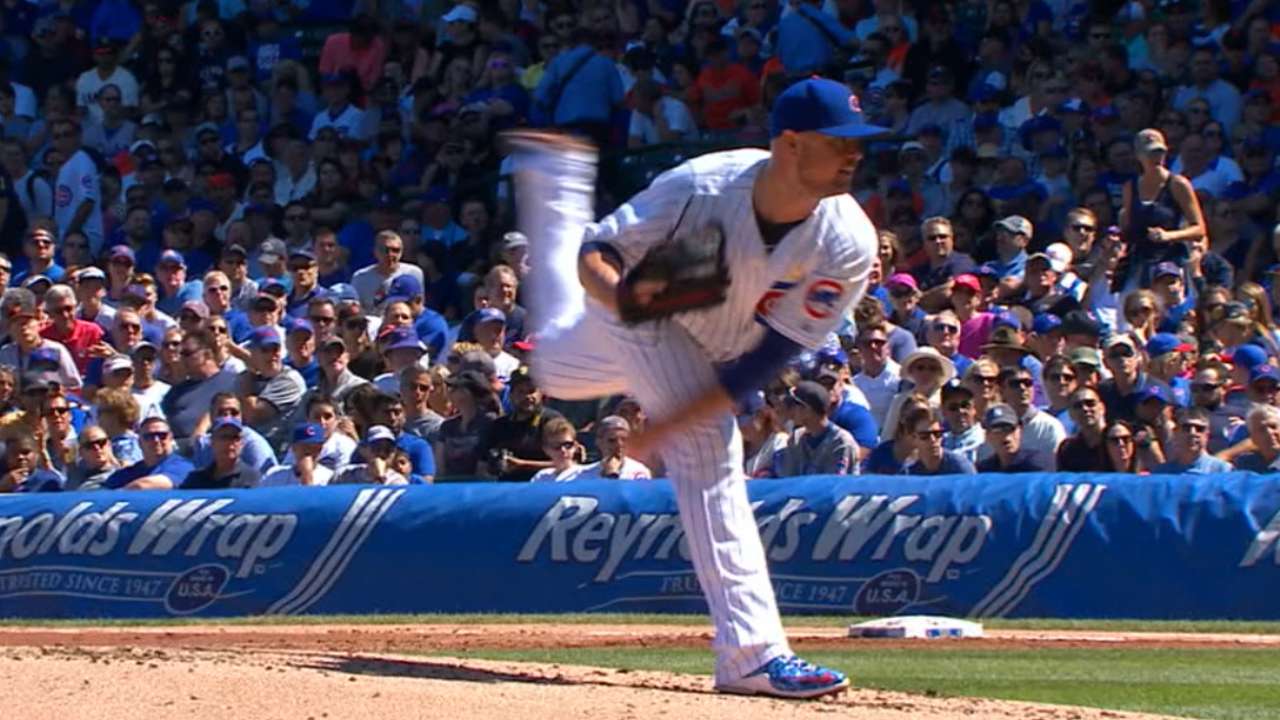 "The thing about him is his ability to throw a strike when he wants to," Cubs manager Joe Maddon said. "The method, the tempo; him and David [Ross] were very good together."
Lester held the Giants hitless over 6 2/3 innings, but Hunter Pence spoiled the outing with a solo home run, connecting on a changeup.
"It was obviously not where I wanted it," Lester said of the pitch. "It ended up not hurting us."
Lester also got some solid defense, and he helped himself when he snared Eduardo Nunez's liner for the second out in the second.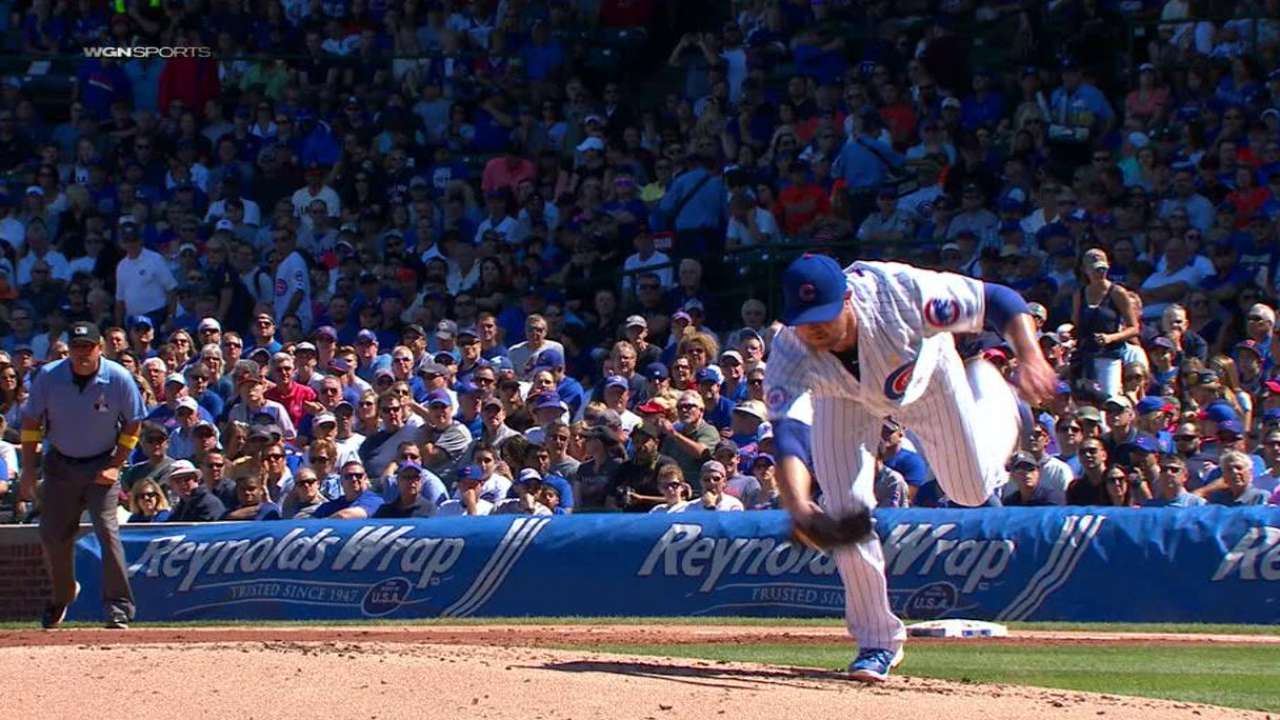 This was Lester's 14th career complete game and second this season, and he threw 102 pitches, the fewest he's totaled in a complete game. In his last seven starts, he's 5-0 with a 1.35 ERA. Only teammate Kyle Hendricks has a better ERA in that stretch (1.28).
"I'm seeing him out there with great focus and a better level of strike-throwing," Maddon said. "A Major League pitcher can throw a strike when he wants to. That's the definition of a really solid Major League pitcher. Sometimes they don't want to, they want to be on the edges. When he wants to, he can throw on edges and elevate. He was outstanding."
Lester also has settled in well at Wrigley Field, and he has a 1.91 ERA and 8-2 record in 13 home starts, all of which were quality starts. Last season, he was 11-12 with a 3.34 ERA. He's 15-4 with a 2.61 ERA this year.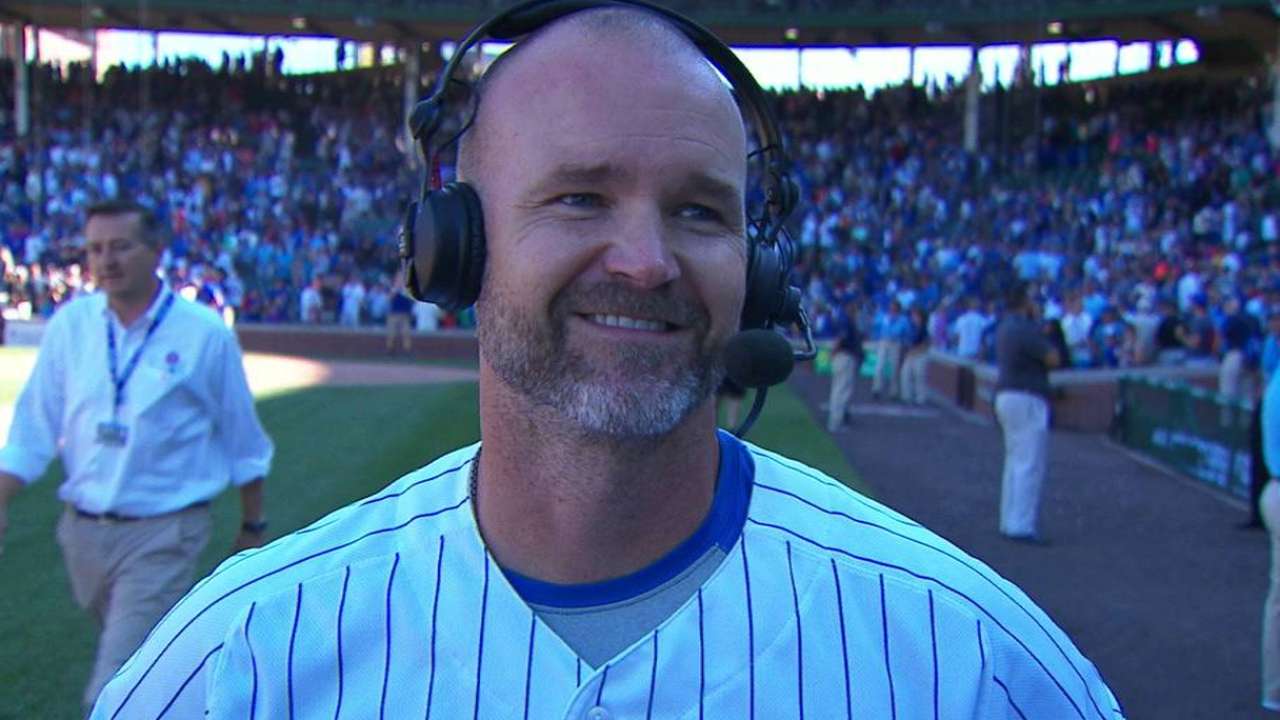 "Last year, his numbers were good, but I don't think he'd tell you he had a good year," Ross said. "[Friday's game] was Jon Lester; this is the guy I know, this is the guy I've known since I've been catching him. This is typical Jon. He expects perfection out of himself."
Carrie Muskat has covered the Cubs since 1987, and for MLB.com since 2001. She writes a blog, Muskat Ramblings. You can follow her on Twitter @CarrieMuskat and listen to her podcast. This story was not subject to the approval of Major League Baseball or its clubs.