Wisler could be forced to miss next start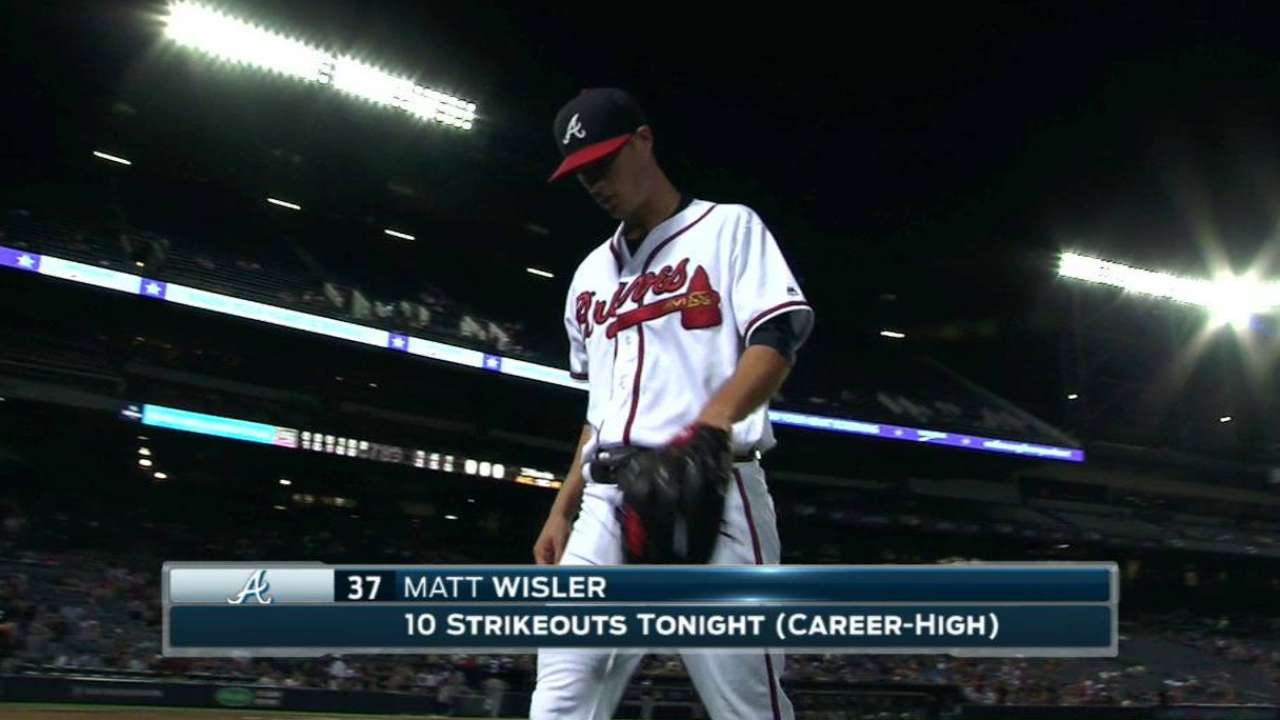 PHILADELPHIA -- Matt Wisler turned in perhaps his best start of the season in his last time out in Wednesday's 8-1 win over the Padres. But in the middle of recording his eighth of 10 strikeouts -- against Wil Myers in the fifth -- Wisler felt a pain in his left side. It wasn't enough to remove him from the game, though, and he's hopeful it won't affect his next start. But manager Brian Snitker is playing it cautiously.
"It's probably a pretty good bet that he's gonna have to miss one [start]," Snitker said.
But Wisler is encouraged by two things: that he was able to pitch through it -- successfully, too, recording two more strikeouts and throwing a full inning after he felt it originally -- and that he already feels improvement in his side after two days of working with the training staff.
Wisler described it as "a little tenderness in the side."
"I was able to throw through it and it really didn't bother me at all," Wisler said. "So I'm hoping there'll just be some soreness the next couple days, fight through it, and I'll make the start on Monday."
Wisler said he's hoping the injury will progress enough for him to play catch or throw a bullpen on Saturday.
Over his last two starts, Wisler has struck out 14 over 14 innings while limiting the D-backs and Padres to just one run apiece. He's lowered his ERA by 40 points in those two starts alone.
If he's unable to make his next start, the recently activated Williams Perez would be the likely fill-in. The Braves reinstated Perez from the 60-day disabled list prior to Friday's game and he joined the team in Philadelphia.
If not Wisler's start, Snitker is unsure when he'll slot Perez into the rotation. He tossed five shutout innings Thursday in a rehab start with Triple-A Gwinnett, so although he's with the team, it will be at least until after the weekend before Perez makes his official return on the field.
"Williams threw really well last night," Snitker said. "His velocity was good, everything was really good. … We'll work him back in there somewhere. It's a day-to-day thing. … We'll just kind of see where we're at. I'd like to get him back out there starting games."
Smith progressing
Center fielder Mallex Smith, out since June with a fractured thumb, had been recovering at the Braves' facilities in Florida. But with Hurricane Hermine approaching, Smith went to Double-A Mississippi, where he began a rehab assignment Thursday. In his first game action in months, Smith went 2-for-3 with two RBIs and a stolen base.
Smith remains without a timeline for return, though Snitker was confident that he'd rejoin the Braves before season's end.
"I'm sure he was like a kid in a candy store, all the energy and everything that he has for the game," Snitker said. "I'm sure he's loving the fact he's out there running on a baseball field again."
Snitker said the Braves will "give him as much [time] as we can get him" in the Minors, though there has been no discussion of a potential target date for his return.
Braves to honor Childhood Cancer Awareness Day
On Friday, Major League Baseball held a league-wide Childhood Cancer Awareness Night. Although the Braves were in Philadelphia, they have an event planned next week to participate.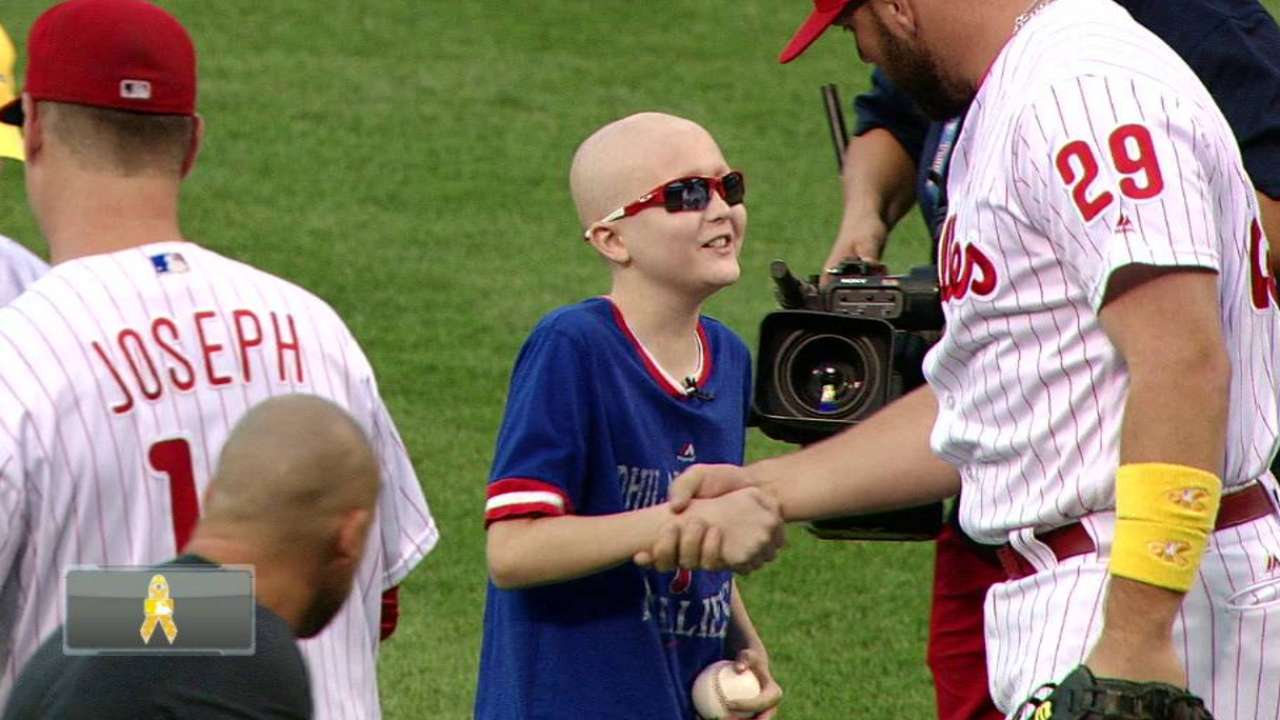 On Saturday, Sept. 10, against the Mets, the Braves will honor four pediatric cancer patients with the Diamond of Courage Award in a pregame ceremony on the field. The Braves are also offering two free tickets to anyone currently battling or who has overcome childhood cancer.
Even Webeck is a reporter for MLB.com based in Philadelphia. This story was not subject to the approval of Major League Baseball or its clubs.