Stewart's fast rise earns honor from Dodgers
Right-hander named Minor League Pitcher of the Year; Rios gets player award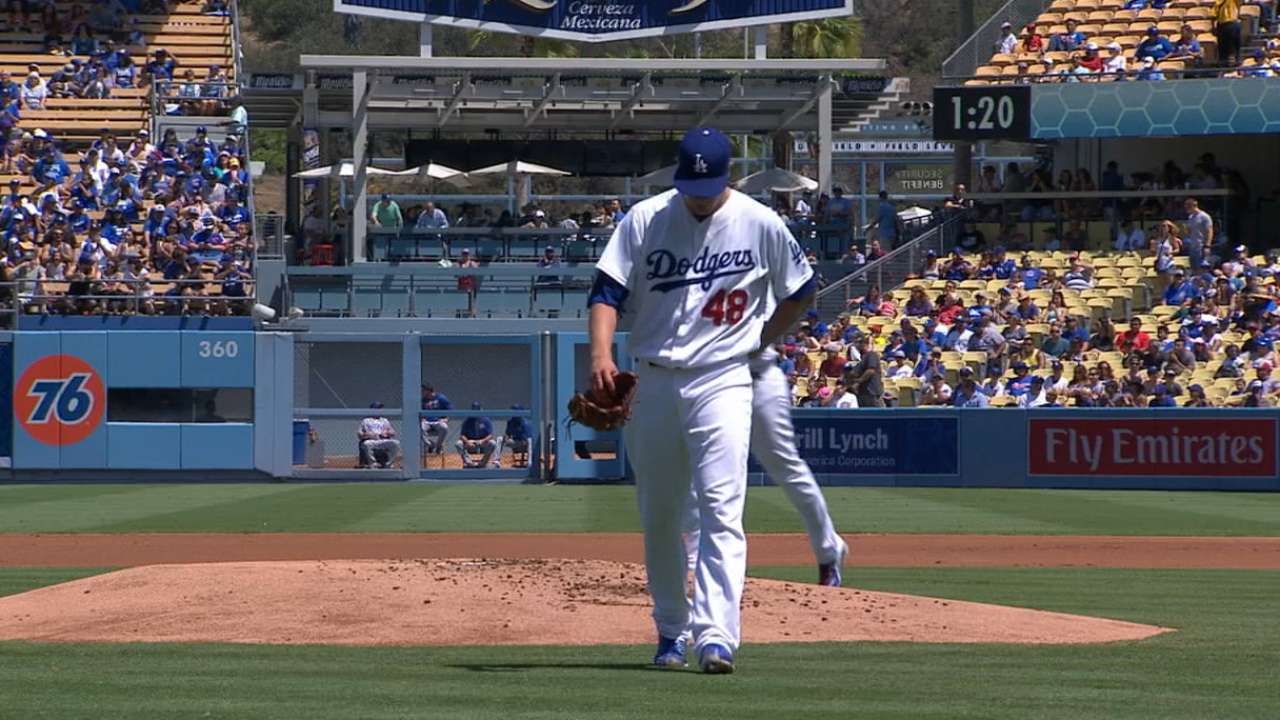 LOS ANGELES -- Brock Stewart has already been rewarded for a swift rise through the Dodgers' system this season with 17 Major League innings, but he received another prize Friday when the team named him the Branch Rickey Minor League Pitcher of the Year.
Infielder Edwin Rios, currently playing for Double-A Tulsa, received the Minor League Player of the Year Award.
Stewart, selected in the sixth round of the 2014 Draft, began the season with Class A Advanced Rancho Cucamonga and excelled at every Minor League level he was placed at from there. He recorded a 0.82 ERA in 11 innings with Rancho Cucamonga, a 1.12 ERA in 56 1/3 innings with Tulsa and a 2.49 ERA in 50 2/3 innings with Oklahoma City.
That all culminated in a callup on June 29, making him the first Dodgers pitcher since Hideo Nomo in 1995 to begin the season in Class A and start an MLB game that same season. Stewart struggled in his first three appearances (two starts) to the tune of an 11.25 ERA, but he showed his potential with five scoreless innings against the Cubs last Sunday.
Similar to Stewart, Rios began the season at a low level and jumped multiple levels through the season. The 22-year-old Rios started 2016 at Class A Great Lakes and made his way up to Tulsa as the season progressed. Between three levels, Rios hit .303/.344/.576 with 27 home runs.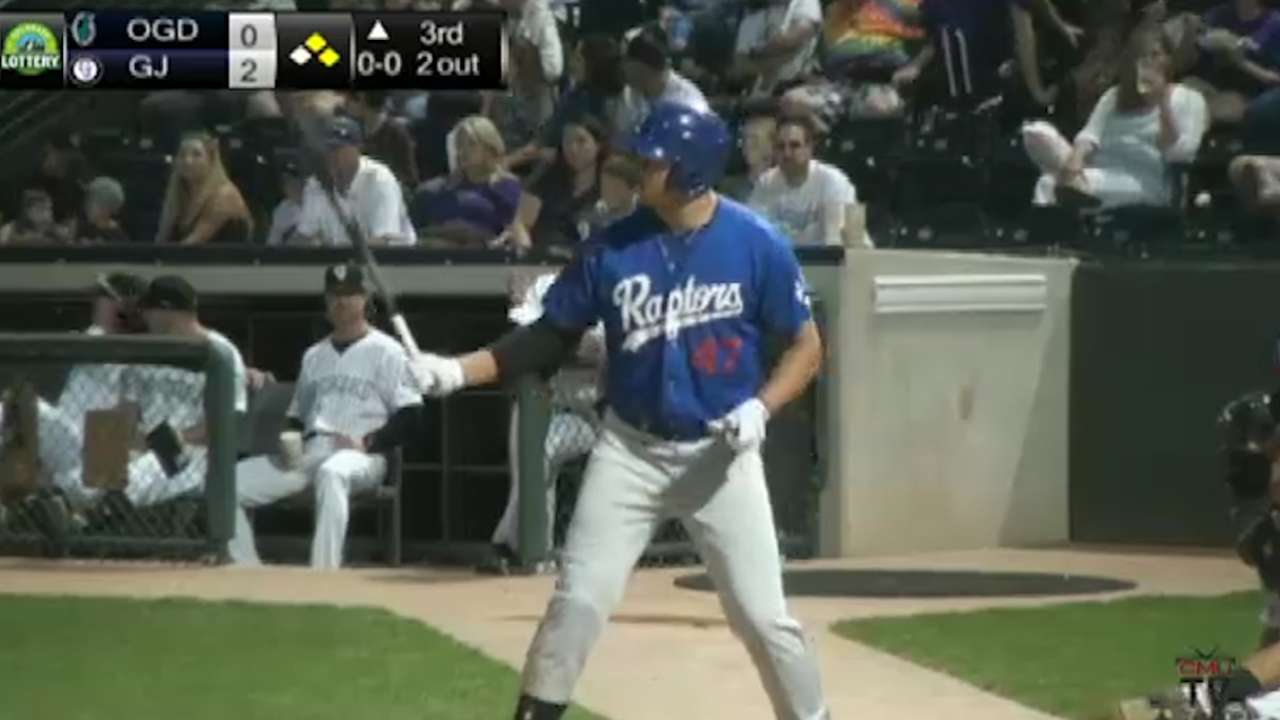 The Puerto Rico native was selected in the sixth round of the 2015 Draft out of Florida International University.
The two players will be honored in a pregame ceremony on Sept. 24 in a series against the Rockies.
Dodgers fans in Los Angeles will get to see that game and five other broadcasts thanks to an agreement announced Friday from Charter Communications and KTLA5 to broadcast Vin Scully's final six games as commentator for the team.
Charter inherited Time Warner Cable's deadlock with other cable providers over the team's Sportsnet LA channel when the two companies merged earlier this year. As a show of goodwill, Dodgers fans will be able to tune into three games against the Rockies on Sept. 23-25, then the team's final series of the regular season as they visit the Giants from Sept. 30-Oct. 2. The set of games includes Vin Scully Appreciation Day on Sept. 23 and Scully's final broadcast on Oct. 2.
Jack Baer is a reporter for MLB.com based in Los Angeles. This story was not subject to the approval of Major League Baseball or its clubs.