Bucs bolster September roster with 5 callups
Taillon, Brault, Frazier, Stewart and Rogers back with big league club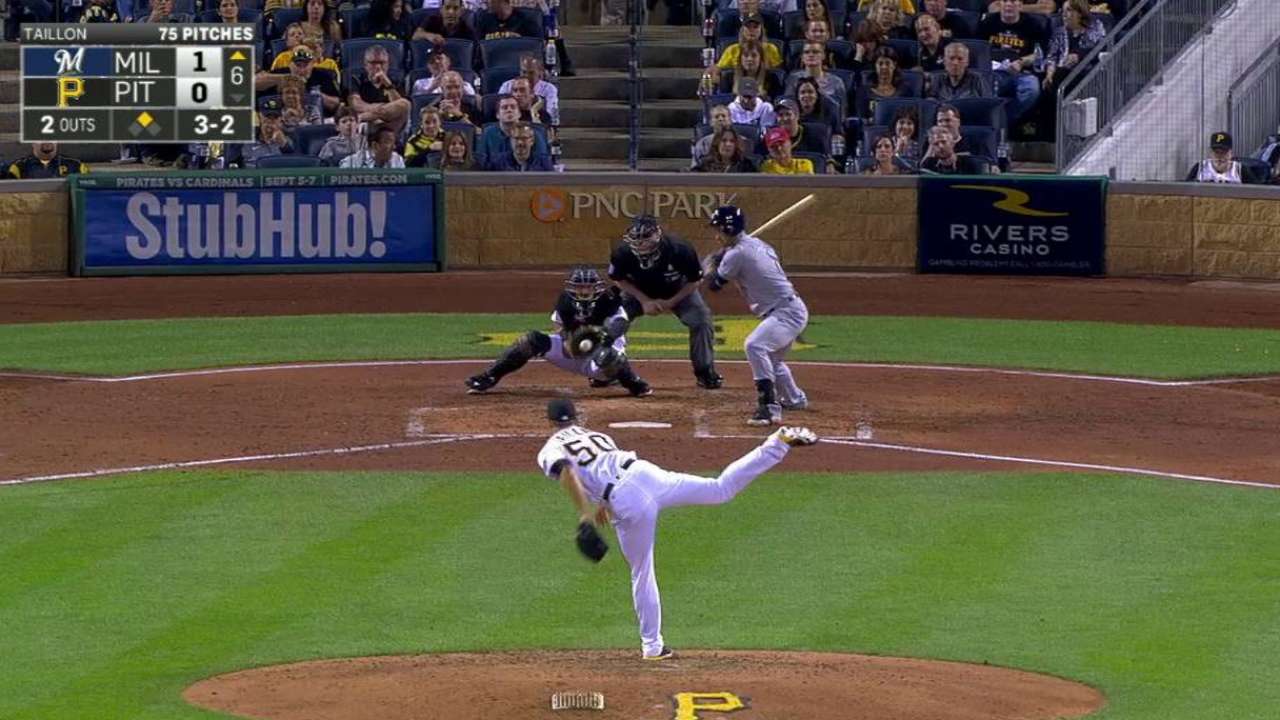 PITTSBURGH -- The Pirates made their first round of September callups on Friday, bringing back five players who have spent time with the big league club this season.
"I think what we've tried to do is be representative of the men that have done good work for us, done good work for themselves and the organization in Triple-A," manager Clint Hurdle said. "Obviously we've got some guys that have already been here that we're recalling."
Pittsburgh recalled a trio of rookies who had been optioned to Rookie-level Bristol in the past week for procedural reasons: right-hander Jameson Taillon, lefty Steven Brault and utility man Adam Frazier.
Taillon got the start in the Pirates' series opener against the Brewers at PNC Park on Friday night and allowed one run over six innings in a 1-0 loss. Brault is slated to start Sunday's series finale. Bristol's season ended Thursday, so all three players could be recalled Friday.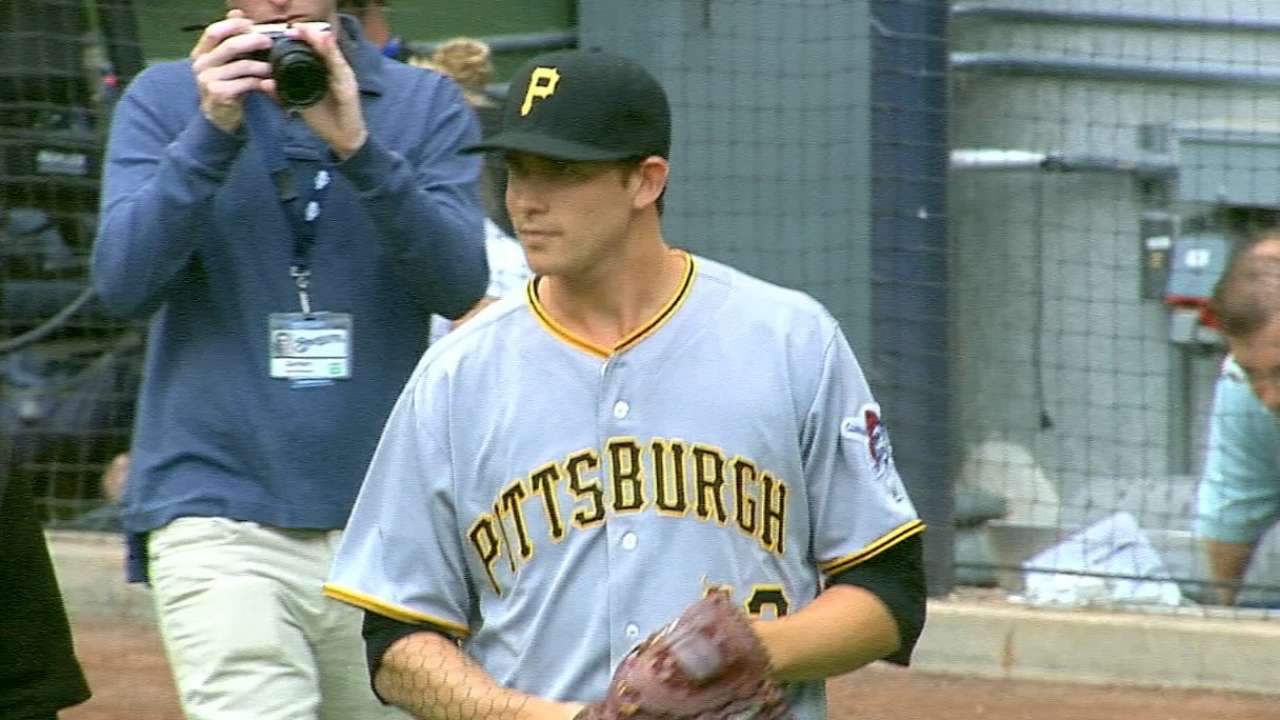 The Bucs reinstated catcher Chris Stewart from the 15-day disabled list after a lengthy rehab assignment with Double-A Altoona. Stewart, who has has been out since July 2 due to left knee discomfort, went 5-for-25 with a .400 on-base percentage in 10 Minor League games. He gives the Pirates a third catching option between starter Francisco Cervelli and backup Eric Fryer.
"It's a veteran presence," Hurdle said. "In-game, on the bench, the early work, he adds value to everything we do."
Stewart was testing out his balky left knee in Altoona, ensuring he could play every other day and thus avoid season-ending surgery. He was with the playoff-bound Double-A club so long, Hurdle joked he was sized for a championship ring before he rejoined the Pirates.
"It was frustrating, but it was something we had to deal with, had to be smart with," Stewart said. "The constant grind, I think that was the biggest test. I wasn't 100 percent where I'd like it to be, but it was definitely good enough to where I can go out there and be productive."
The Pirates also recalled corner infielder Jason Rogers from Triple-A Indianapolis. This is Rogers' third stint with the Pirates this season. He has gone 1-for-14 with a triple and four walks in 10 games with Pittsburgh, and he hit .263/.338/.371 in 105 games for Indianapolis.
Pittsburgh acquired Rogers from the Brewers last offseason in exchange for outfielder Keon Broxton and pitching prospect Trey Supak. It's been a frustrating season for Rogers, left without a role in the Majors and playing on a prospect-laden roster at Triple-A.
"It's been mentally challenging this year, probably for the first time in my career," Rogers said. "I took it as a challenge this year, trying to get over it. Each year is going to be different. But I'm excited, glad to be back."
Rogers will be used off the bench, pinch-hitting and playing first and third base. He hit .172 with a .530 OPS in 26 Triple-A games last month, but he has a chance to end his season on a high note.
"Hopefully I can have a great September," Rogers said.
Adam Berry has covered the Pirates for MLB.com since 2015. Follow him on Twitter at @adamdberry. This story was not subject to the approval of Major League Baseball or its clubs.